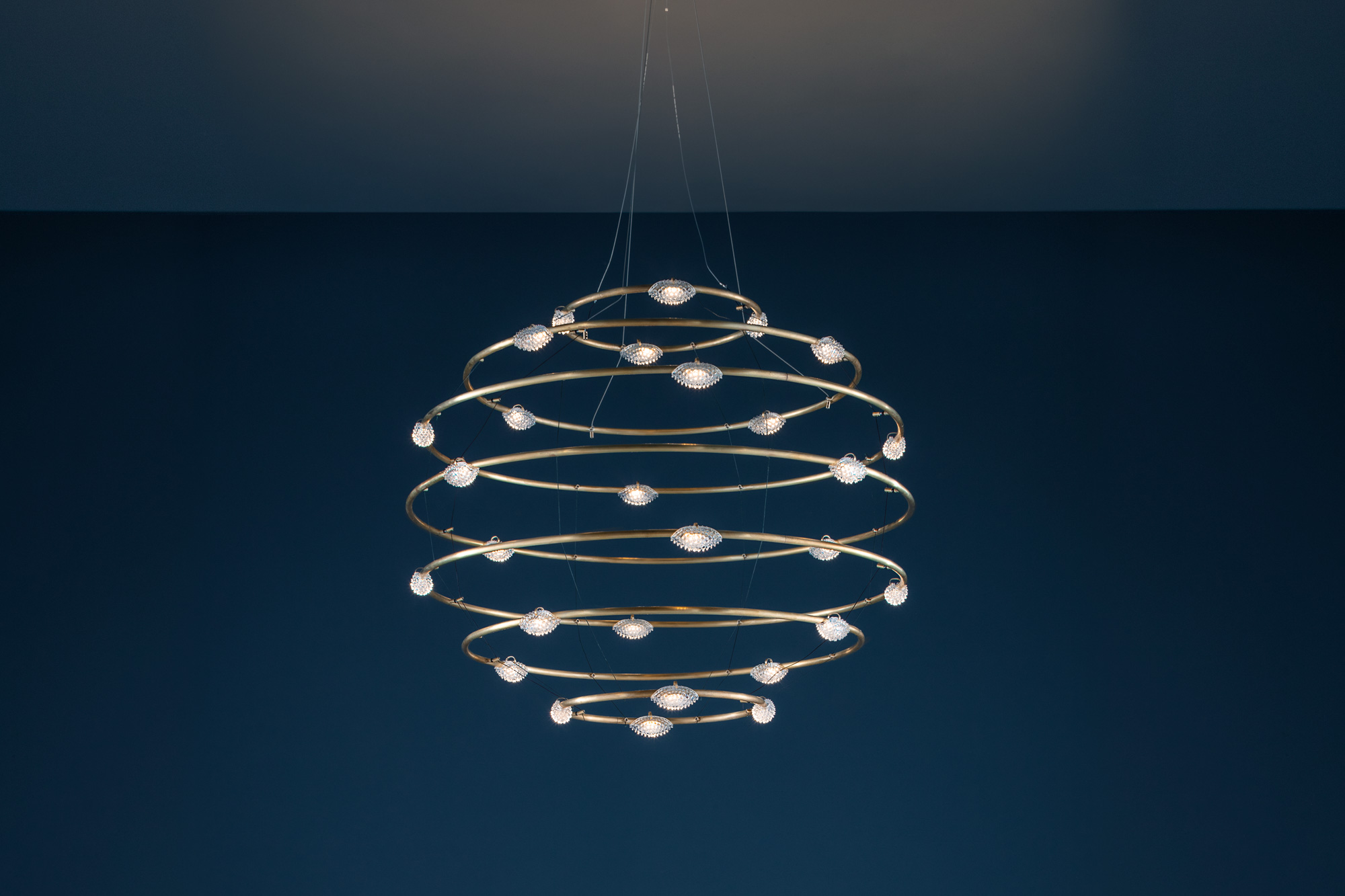 28 Petits Bijoux
---
---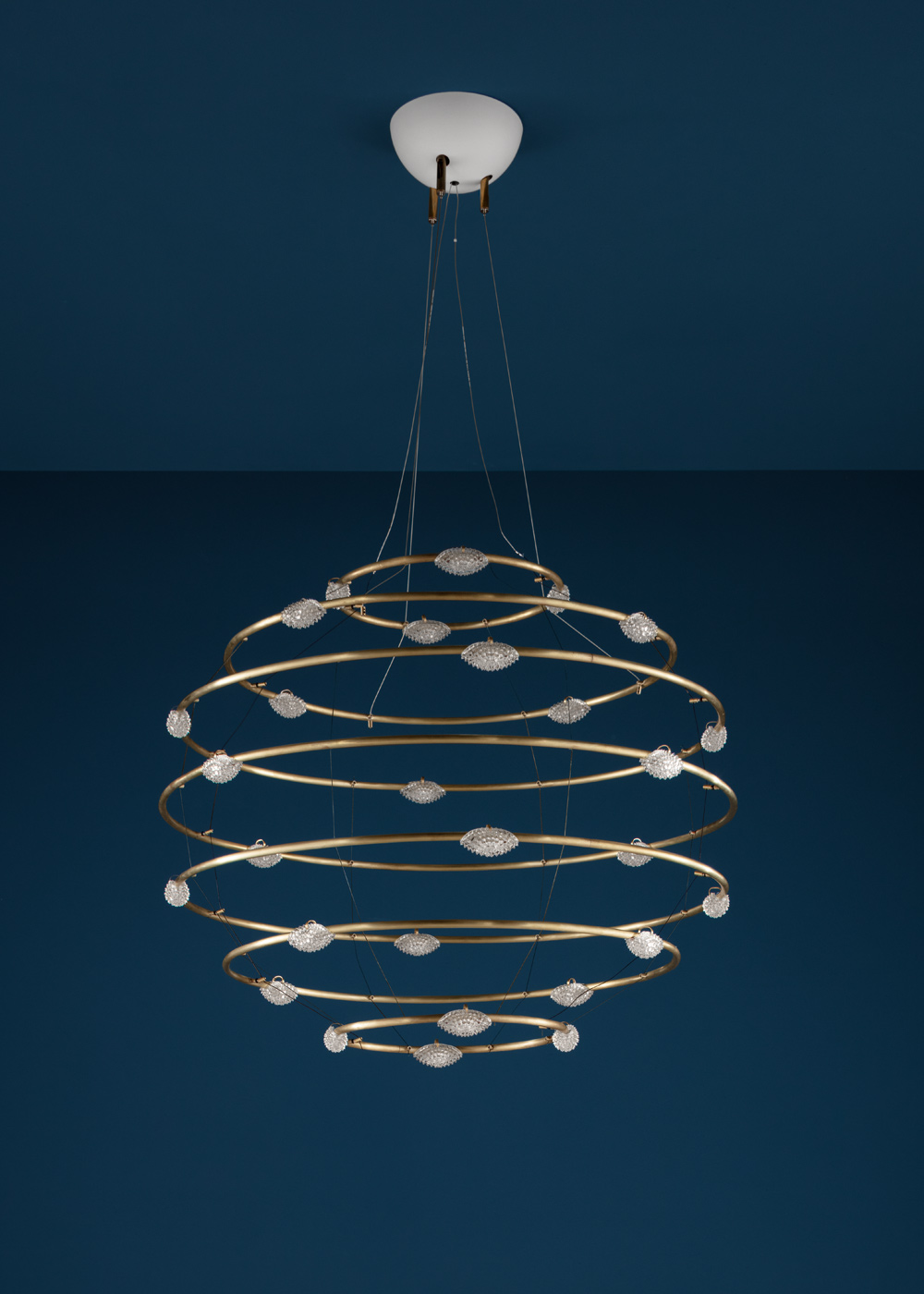 The origins
Petits Bijoux is a representation of 'static movement', the effect of an action that seems to imitate the gesture of throwing a stone into a pool of water, creating concentric waves that propagate into space. The concept of a sphere, the circle as a metaphor for the infinite and perfection, has been favourite, recurring theme during Catellani & Smith's thirty years of lamp production, and makes it return
in this new pendant lamp, a lamp that is remarkably simple in its design but extraordinary in its workmanship.
It is not difficult to find something in this world that can be manufactured slightly worse and sold at a lower cost. The true victim of this situation is he who considers only the price.
The time it takes to make a well-made lamp, is the time it takes to make a lamp well-made.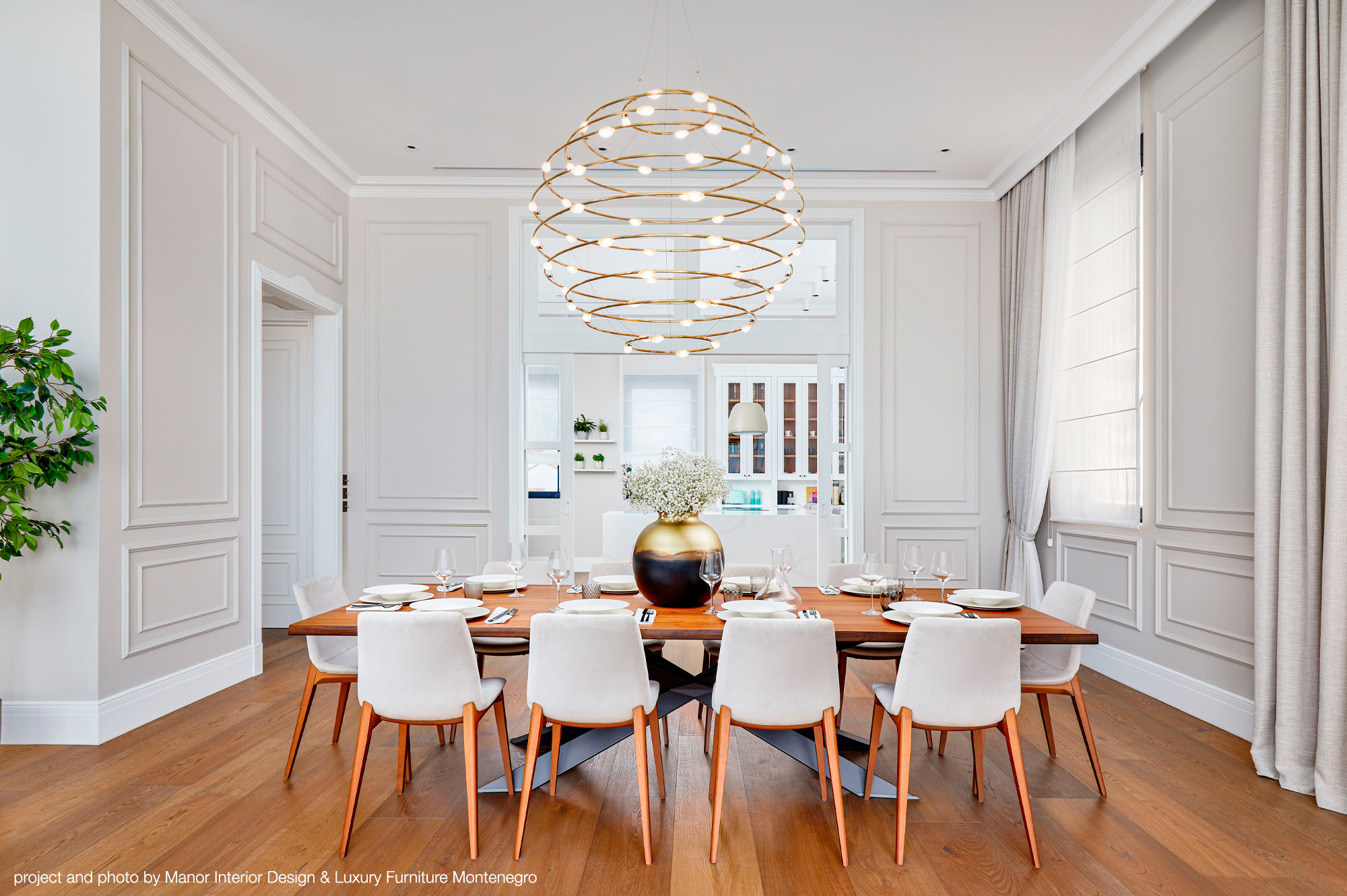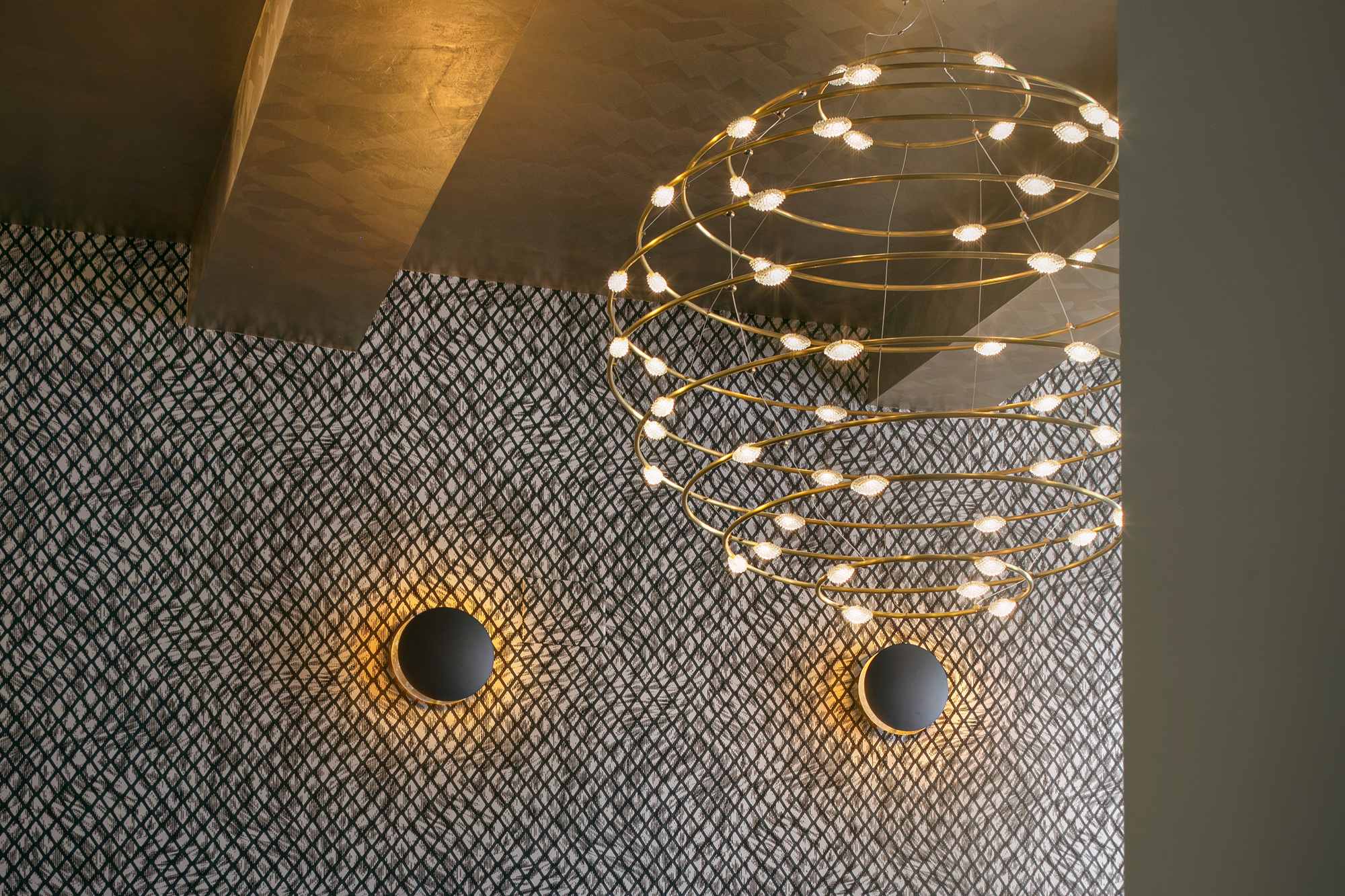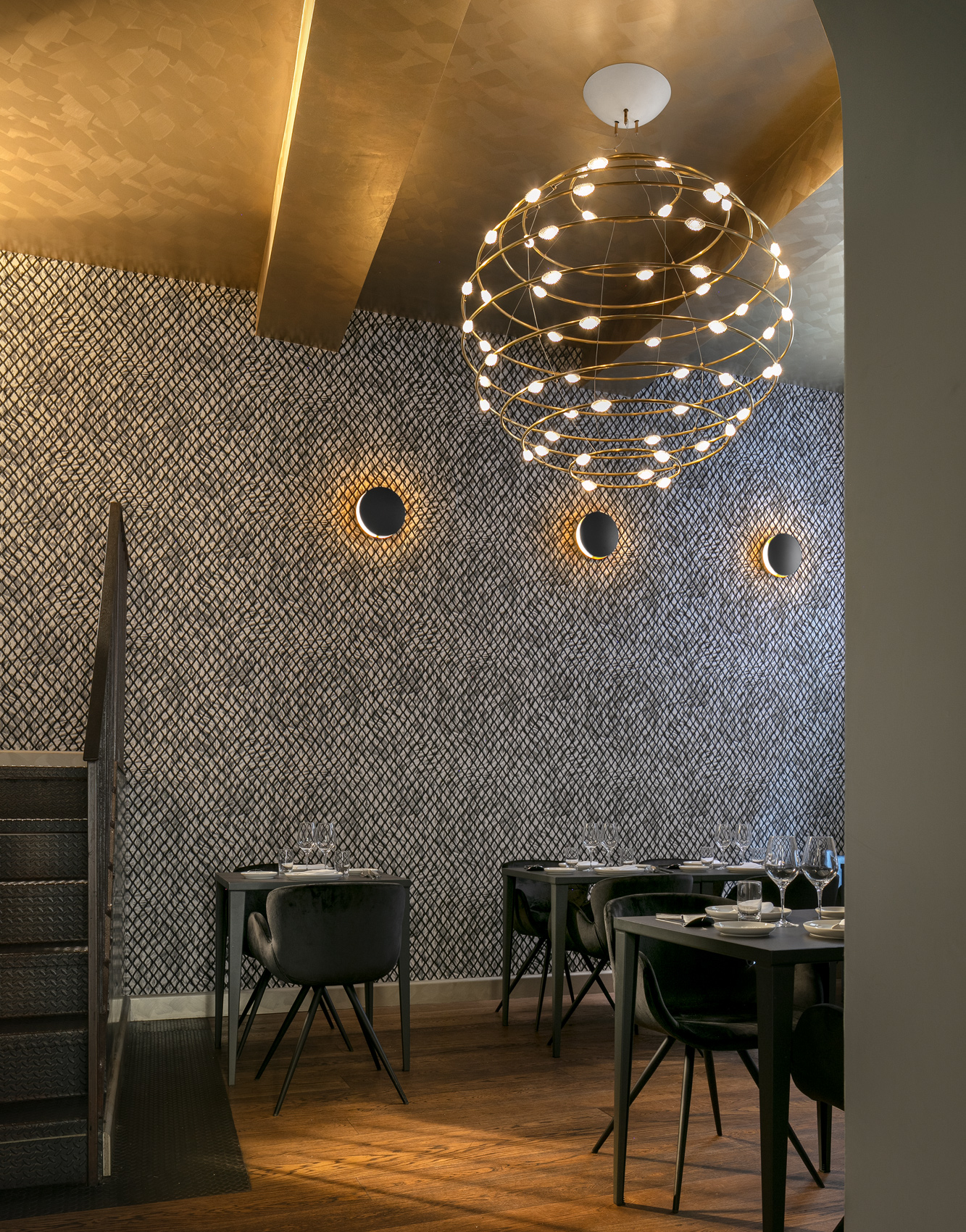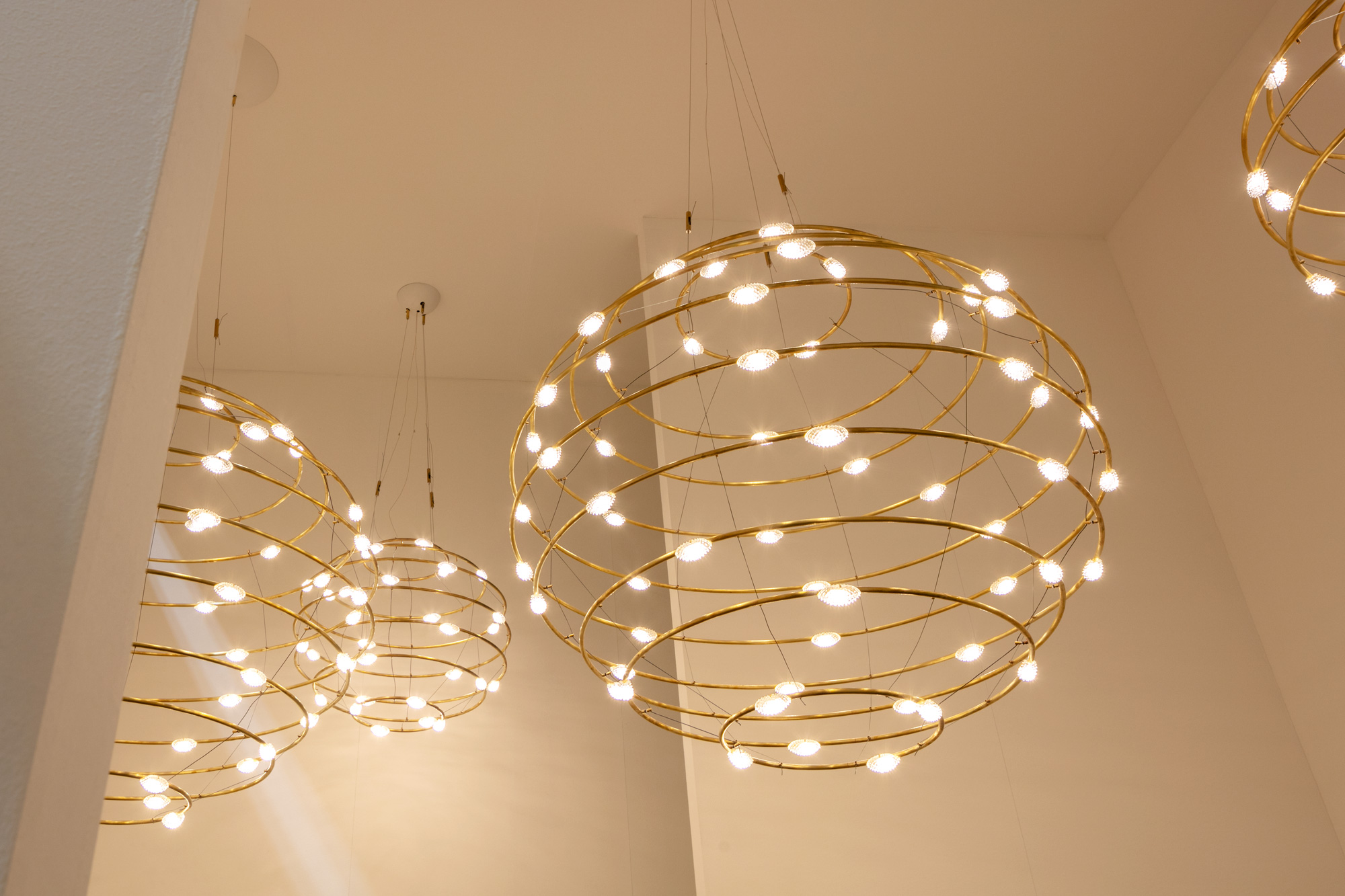 ---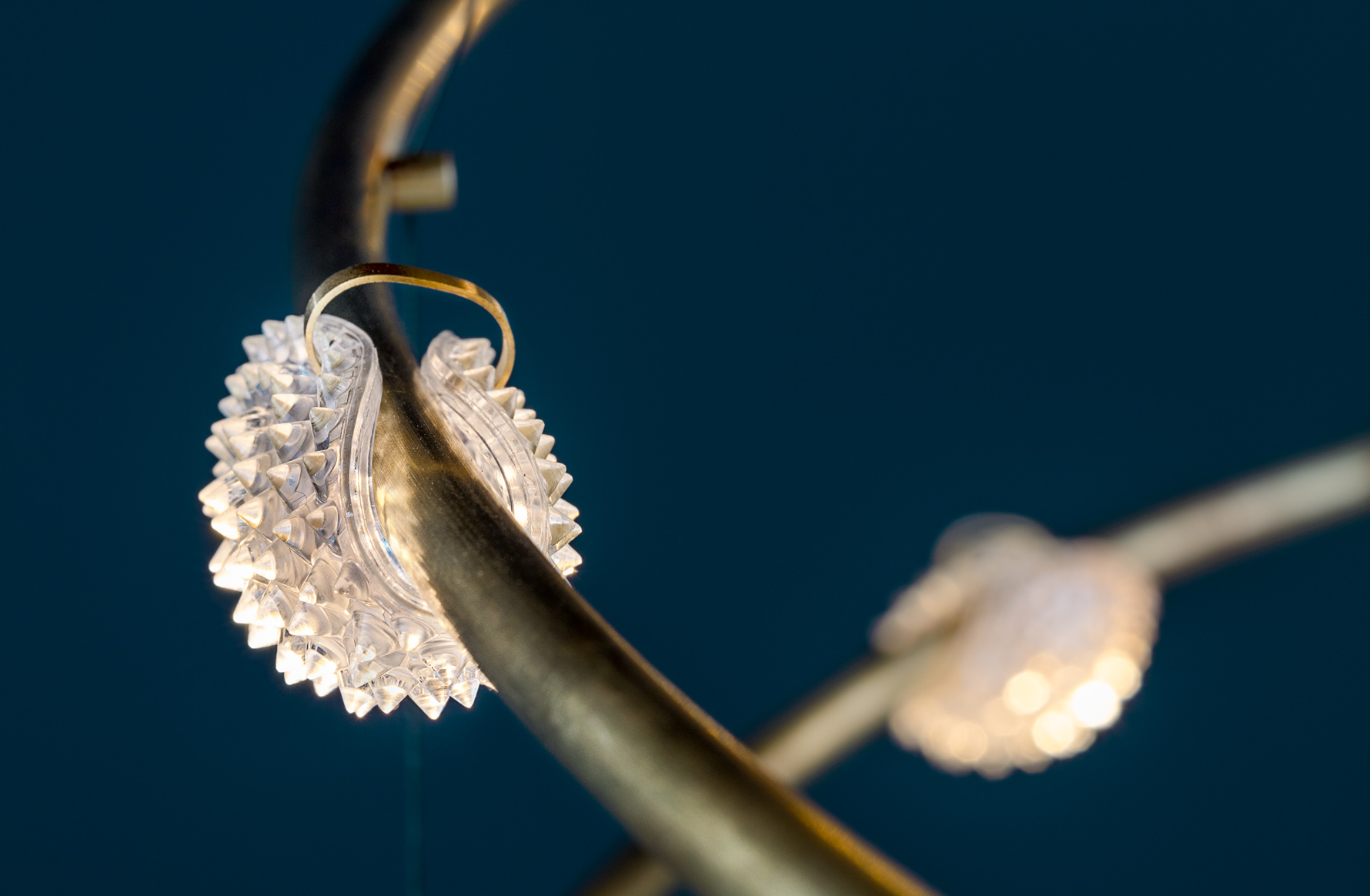 ---
Datasheet
Materials and colours
white base, untreated brass rings, transparent covers with brass clips
Power supply
driver 240V IGBT/Triac dimmable
110V version available with white base dia. 21x10,5 cm
Dimensions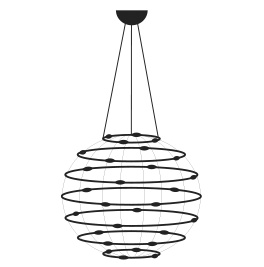 base Ø 18×7,5 cm
sphere Ø 75 cm ca.