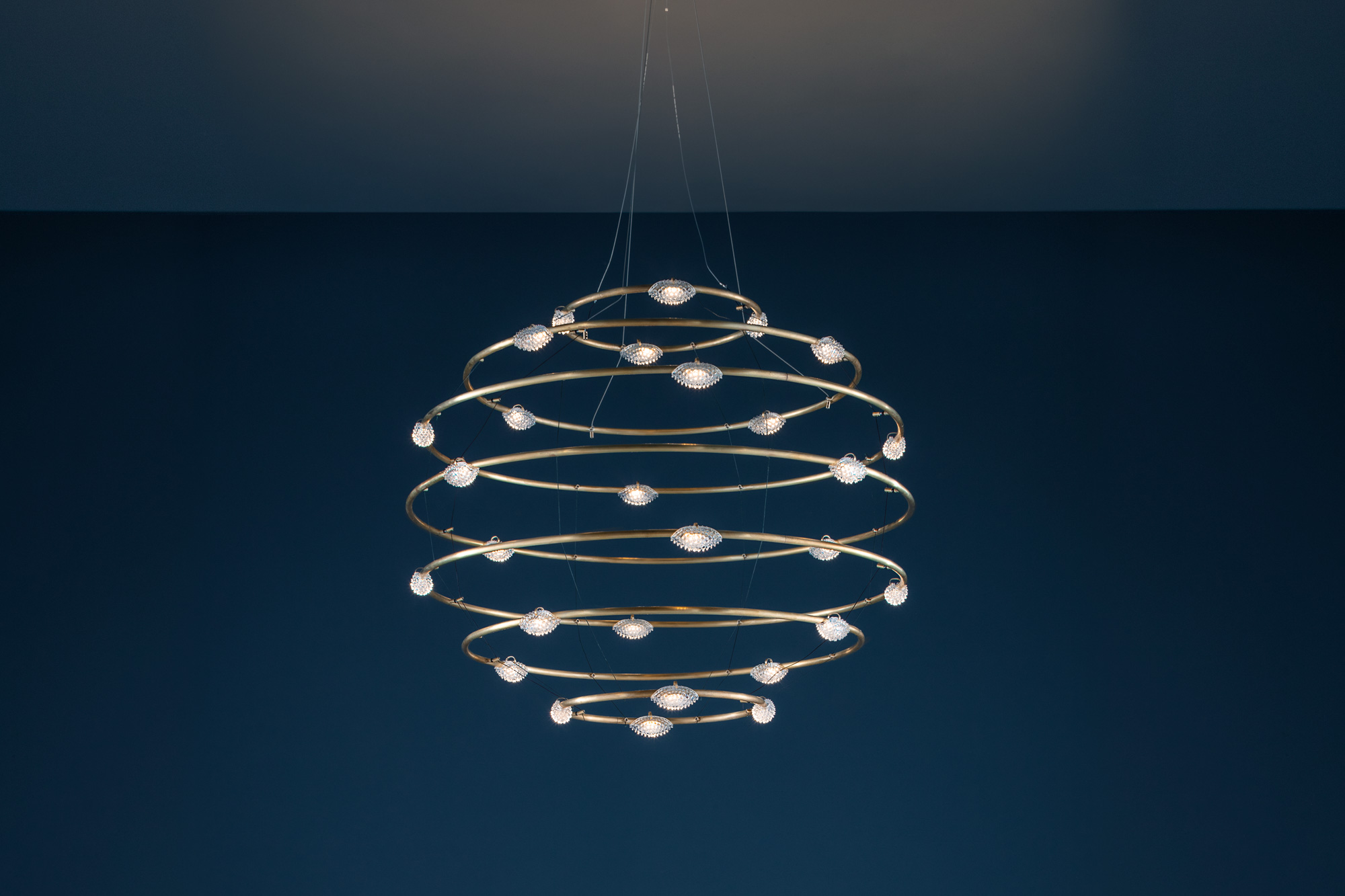 28 Petits Bijoux
---
---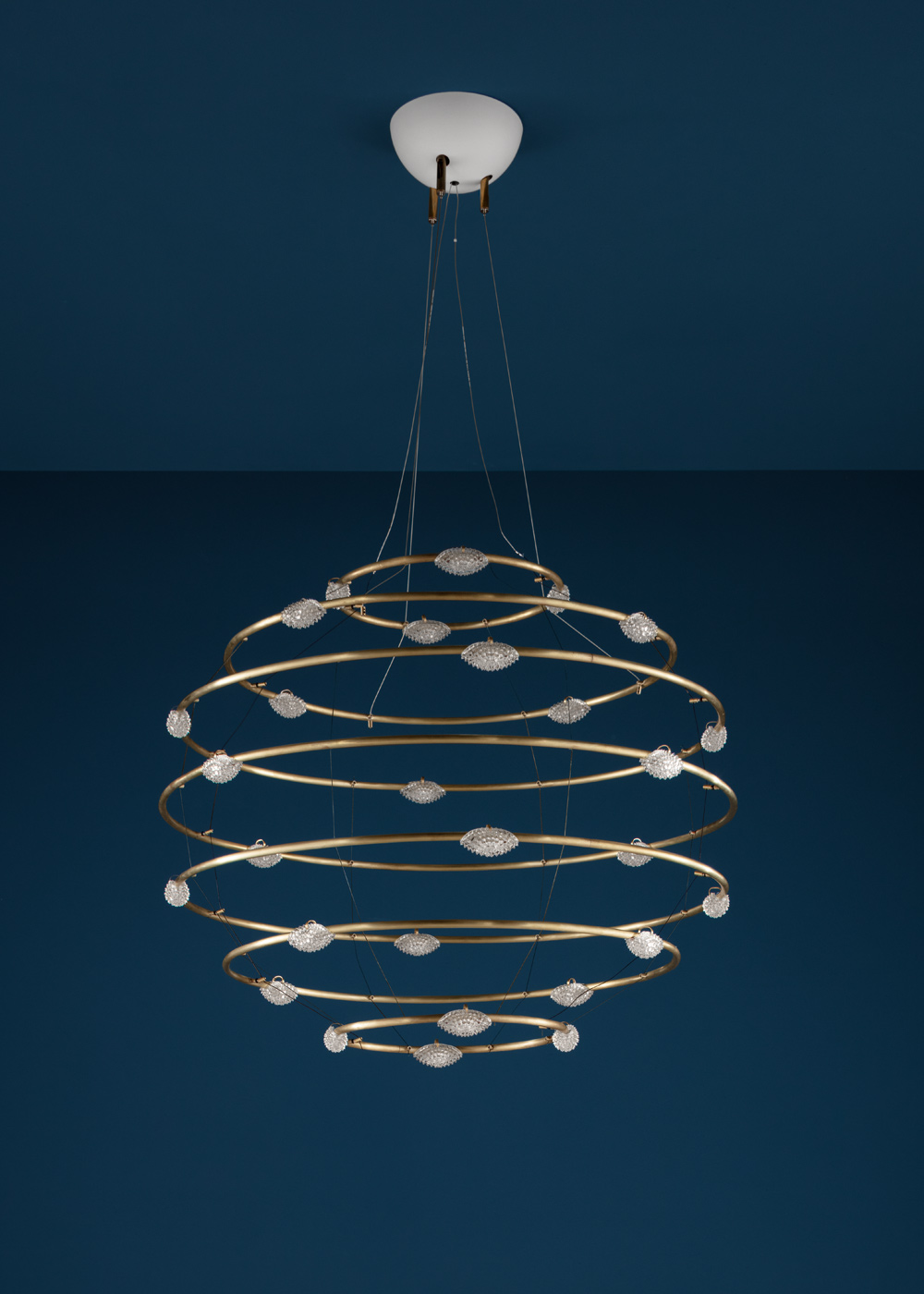 The origins
Petits Bijoux is a representation of 'static movement', the effect of an action that seems to imitate the gesture of throwing a stone into a pool of water, creating concentric waves that propagate into space. The concept of a sphere, the circle as a metaphor for the infinite and perfection, has been favourite, recurring theme during Catellani & Smith's thirty years of lamp production, and makes it return
in this new pendant lamp, a lamp that is remarkably simple in its design but extraordinary in its workmanship.
If you want to make beautiful things, you have to produce them in a beautiful place.
When I live by what I thought the day before, I will start fearing him, who copies from me.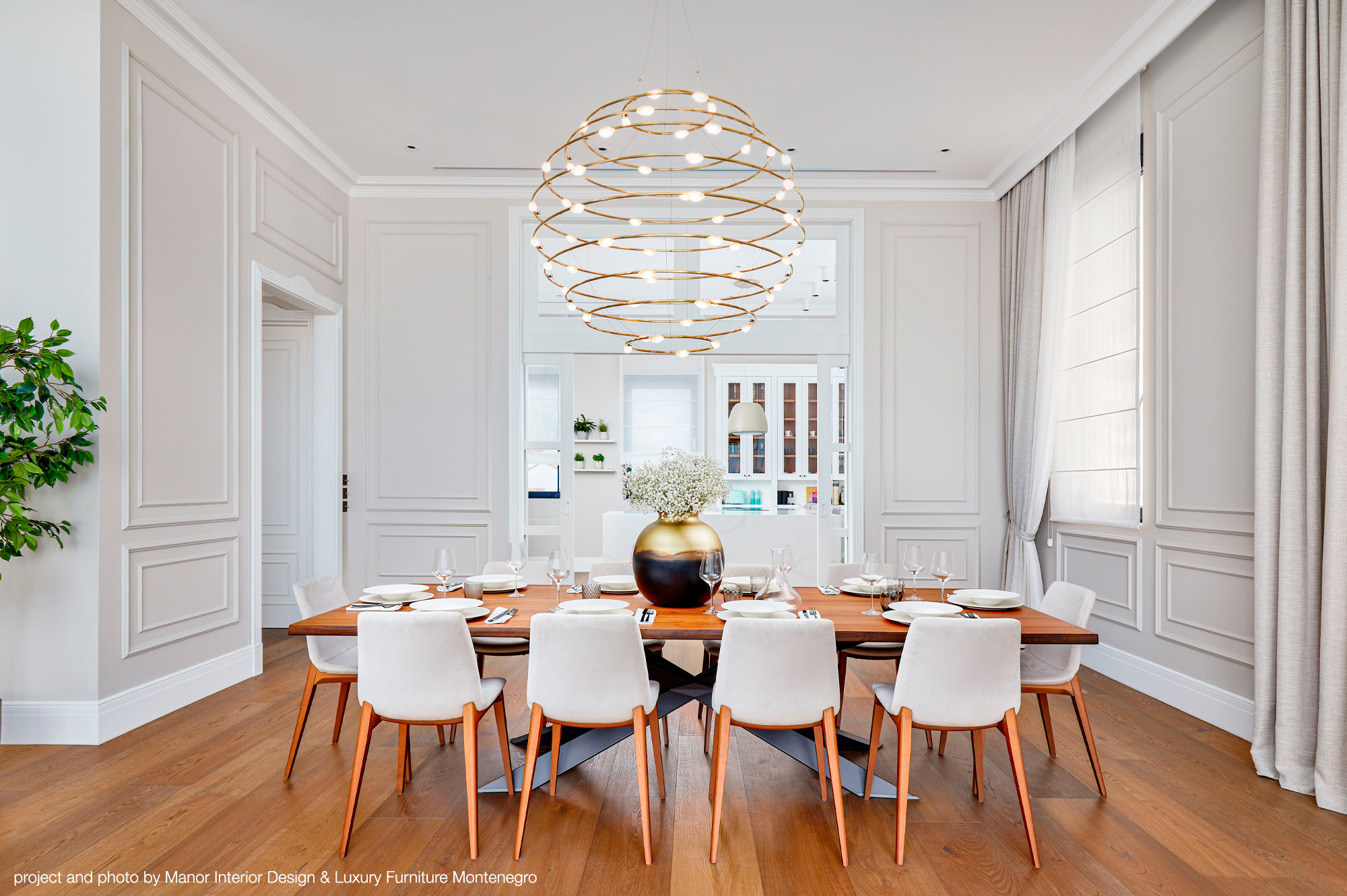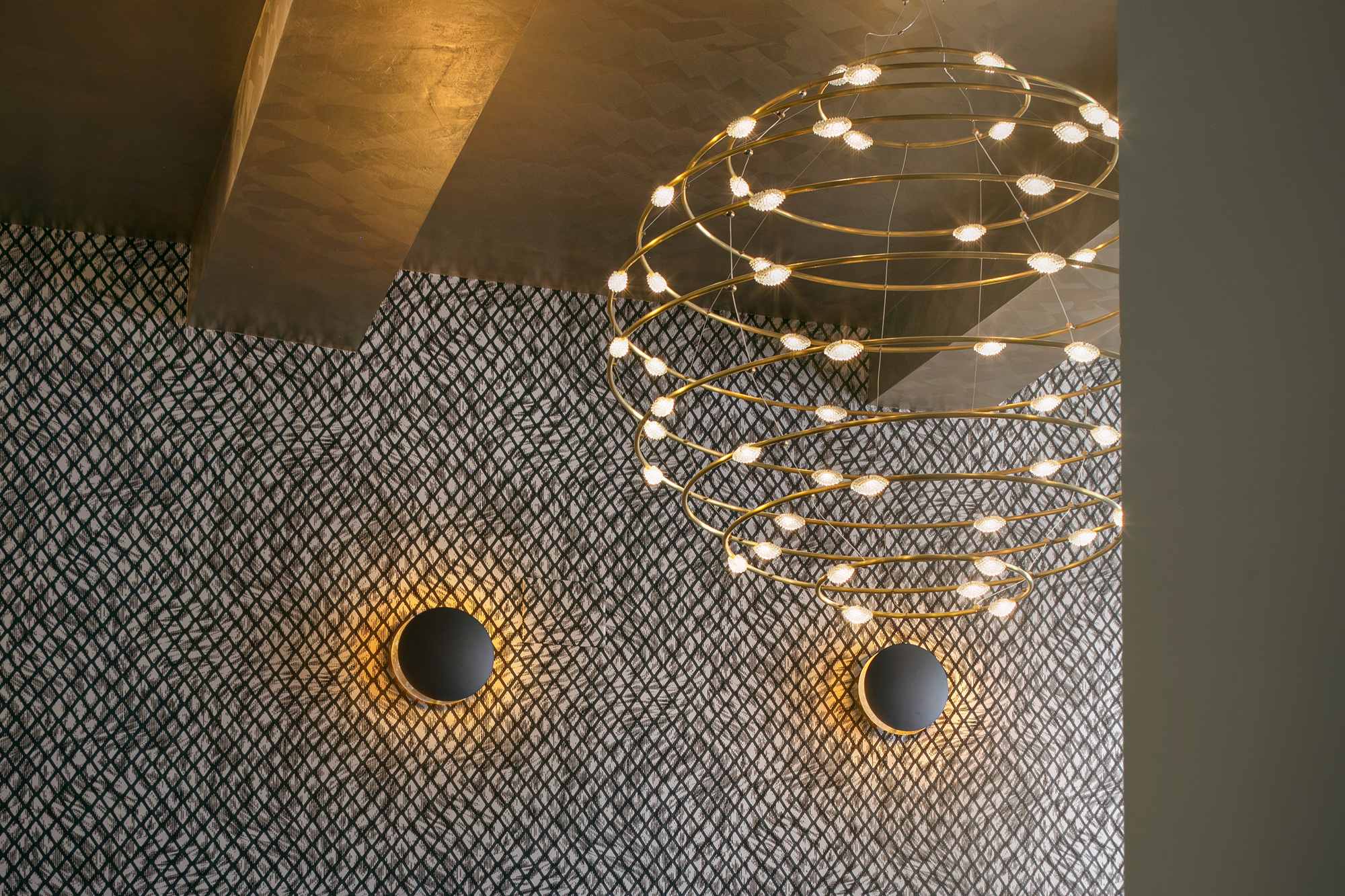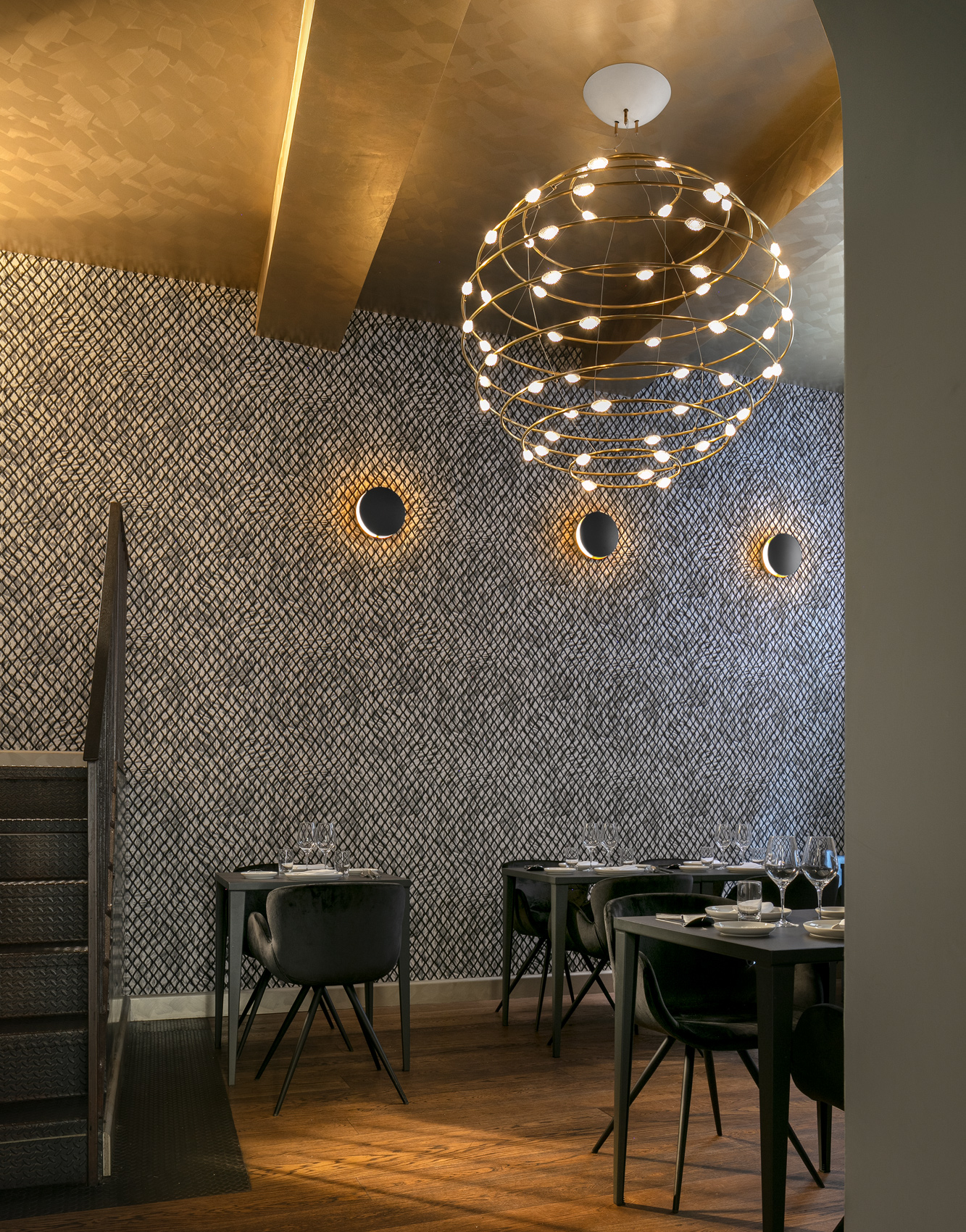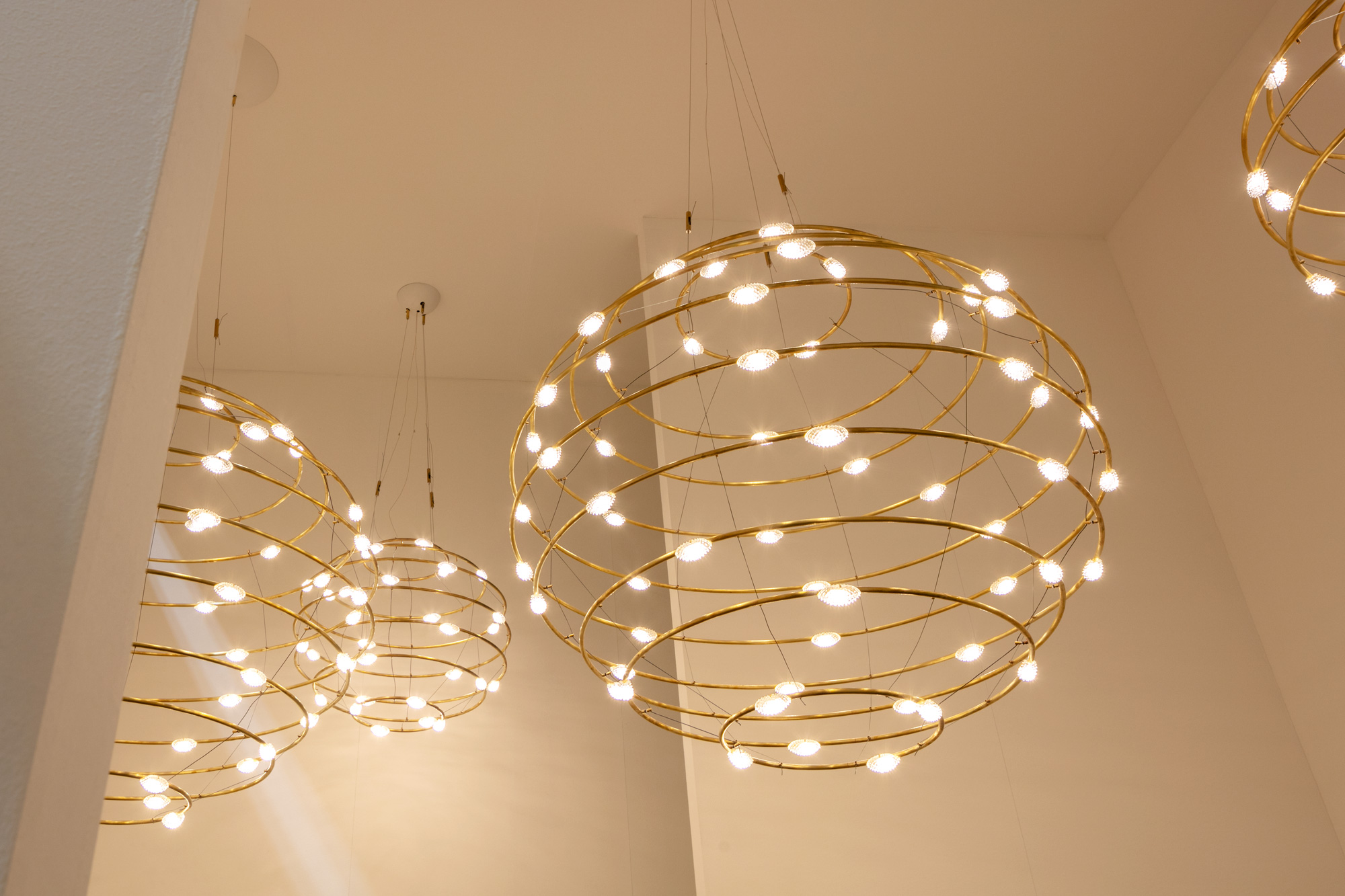 ---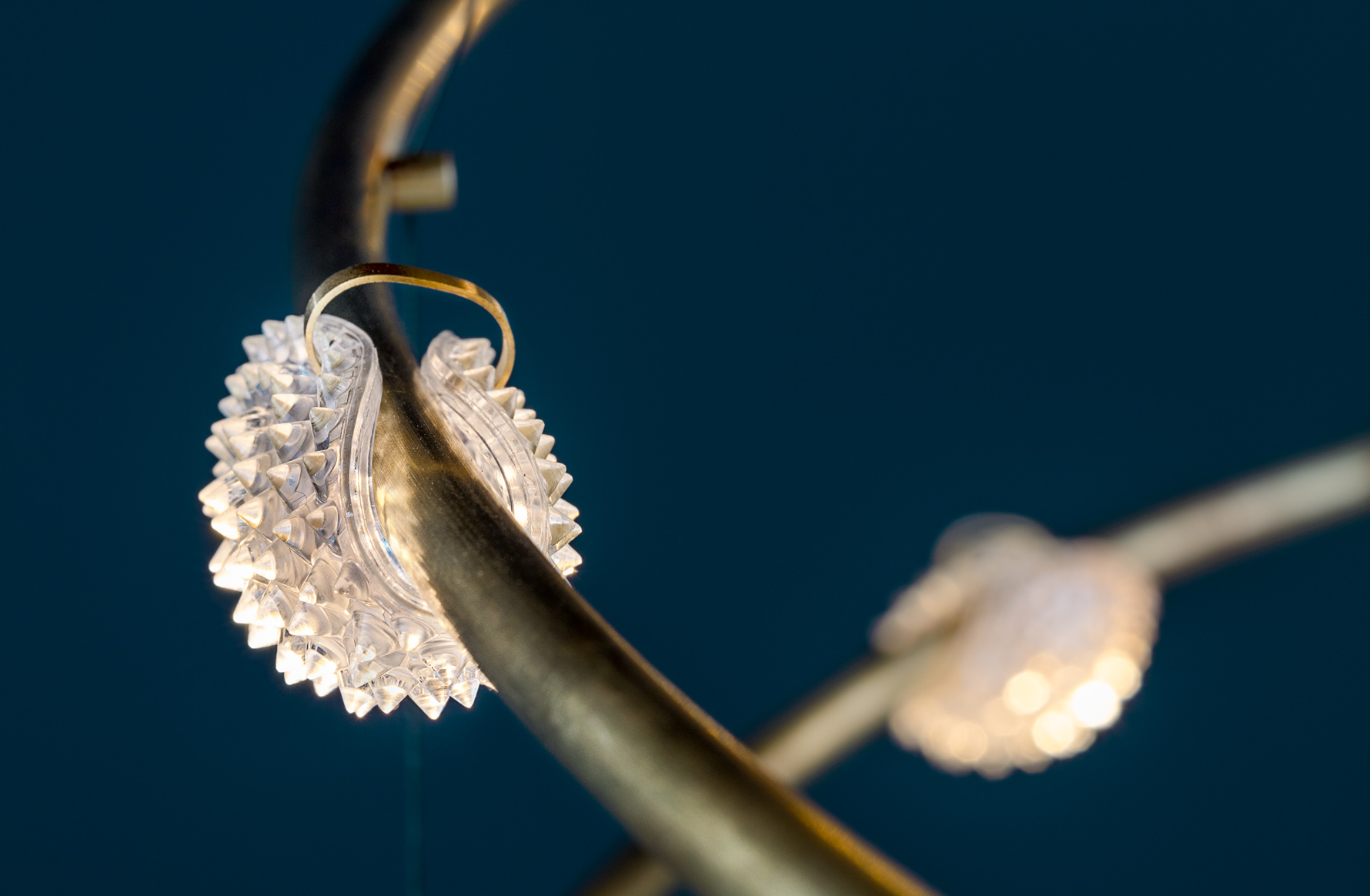 ---
Datasheet
Materials and colours
white base, untreated brass rings, transparent covers with brass clips
Power supply
driver 240V IGBT/Triac dimmable
110V version available with white base dia. 21x10,5 cm
Dimensions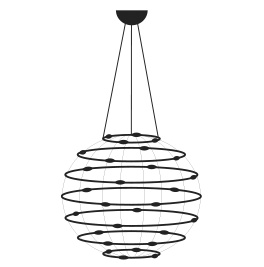 base Ø 18×7,5 cm
sphere Ø 75 cm ca.