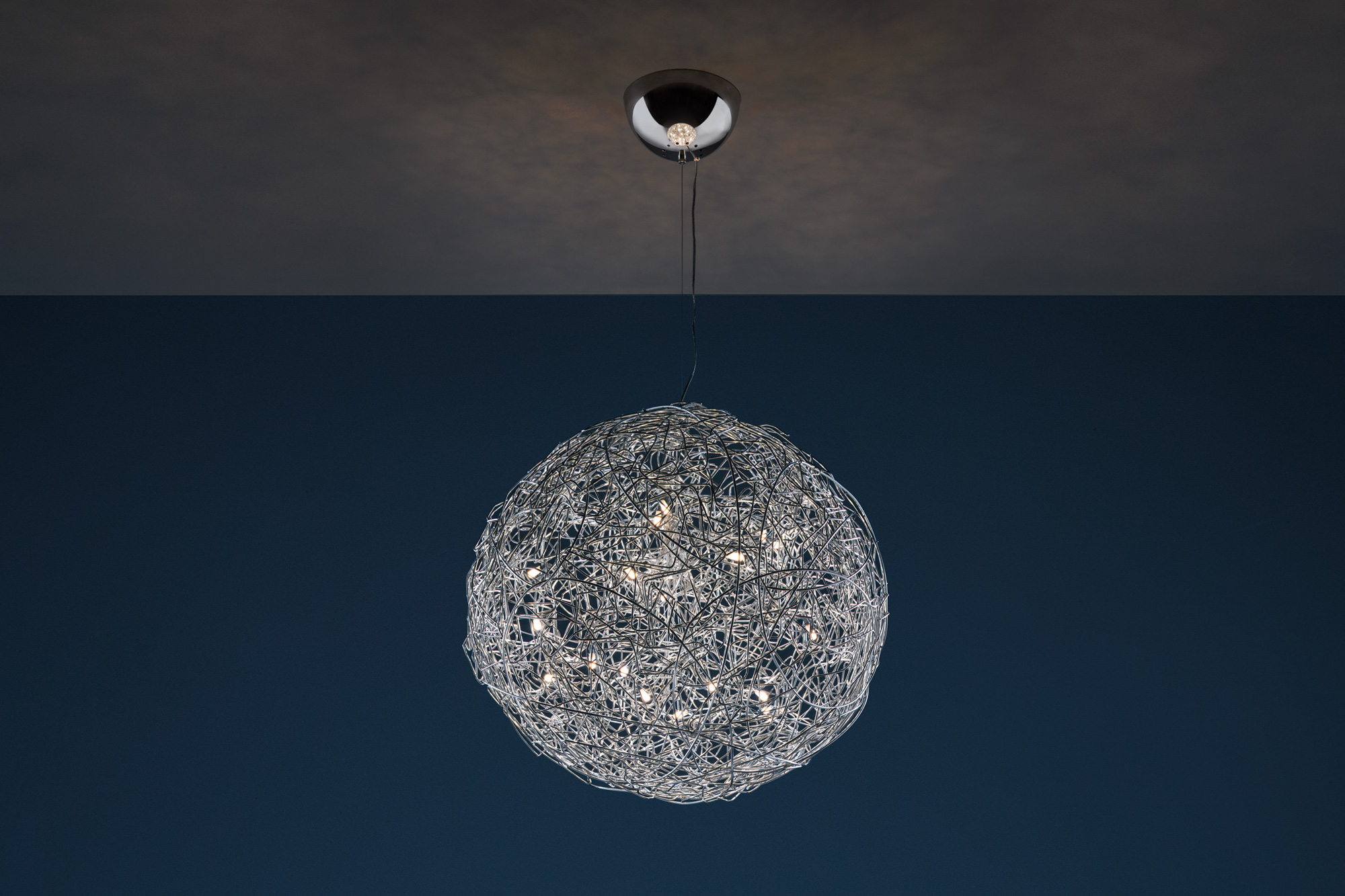 Fil de Fer (outdoor)
---
---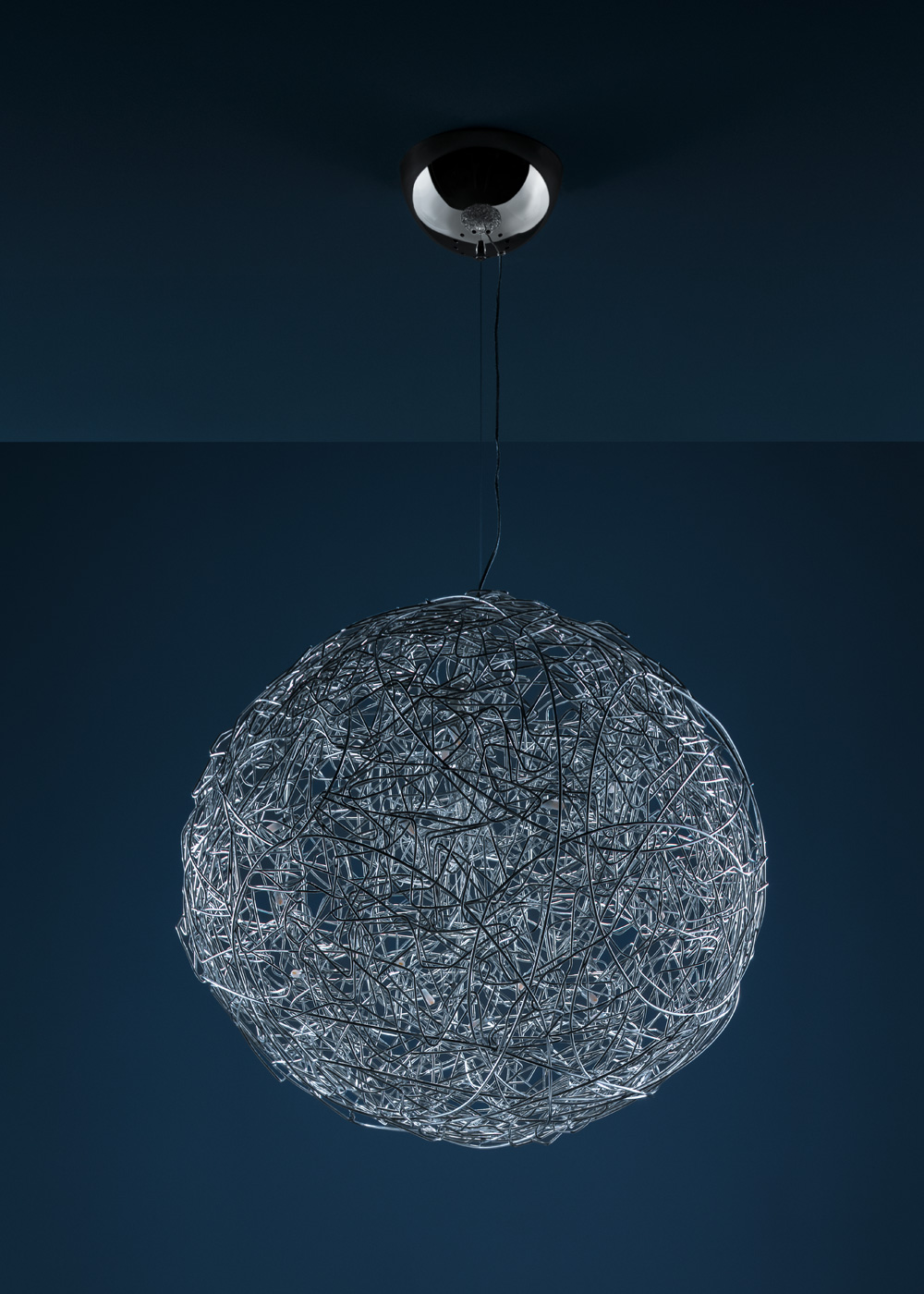 The origins
Fil de Fer è una lampada in filo di alluminio modellato ed intrecciato
illuminata all'interno da minuscole lampadine.
Pensata e realizzata da Enzo Catellani è la sua creazione a lui più cara.
Nasce quasi vent'anni fa per una commissione, ma non soddisfa le aspettative e quindi non viene utilizzata per quel progetto. Rimane dunque appesa nel suo laboratorio ma ogni volta che viene vista accesa riesce sempre ad incantare. Ha qualcosa di speciale e magico. Enzo Catellani decide allora di continuare a lavorarci per migliorarla. Verrà poi messa in commercio, divenendo l'icona più rappresentativa di Catellani & Smith.
It is not difficult to find something in this world that can be manufactured slightly worse and sold at a lower cost. The true victim of this situation is he who considers only the price.
Our products are crafted
using both hands and brain.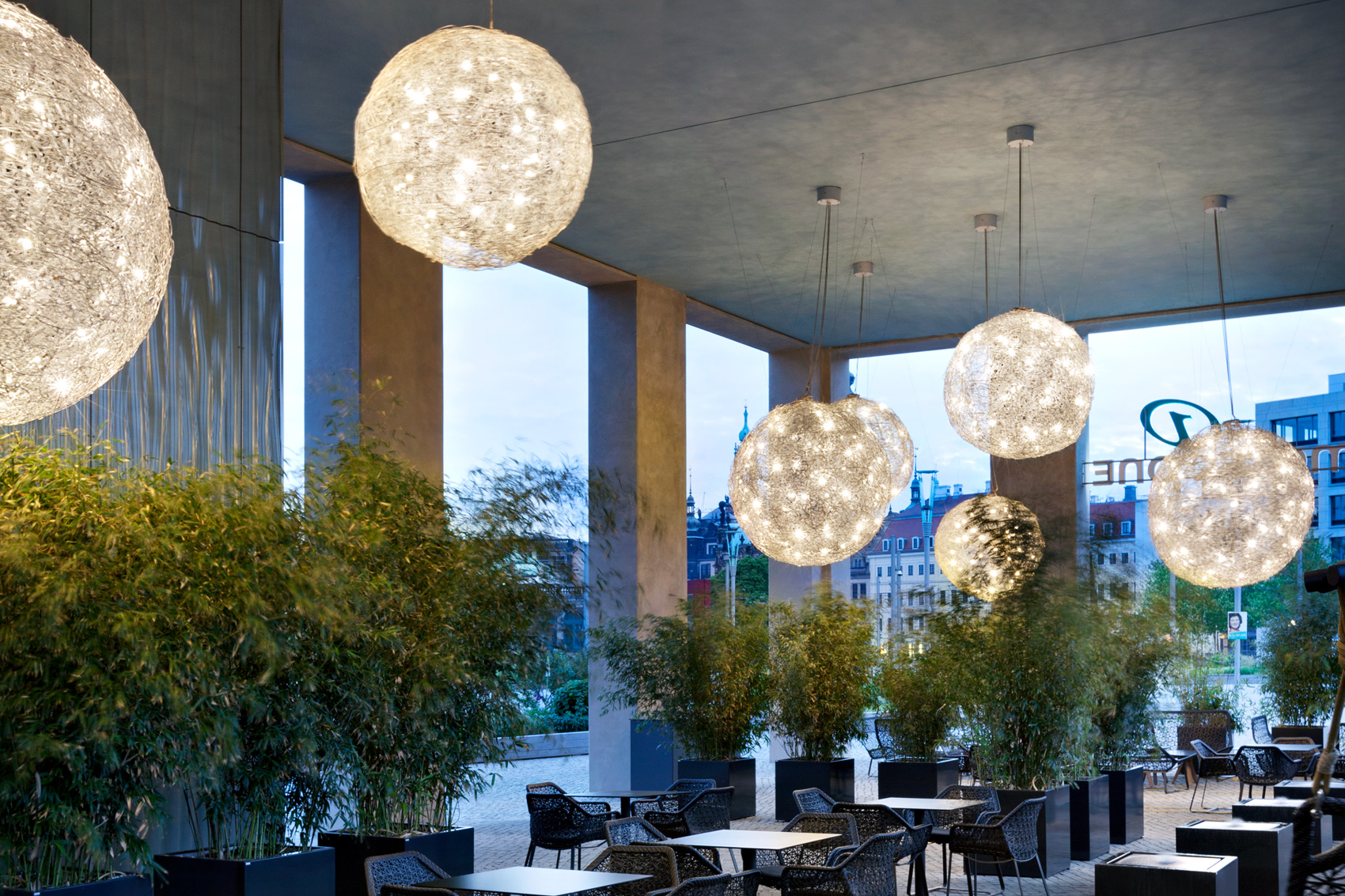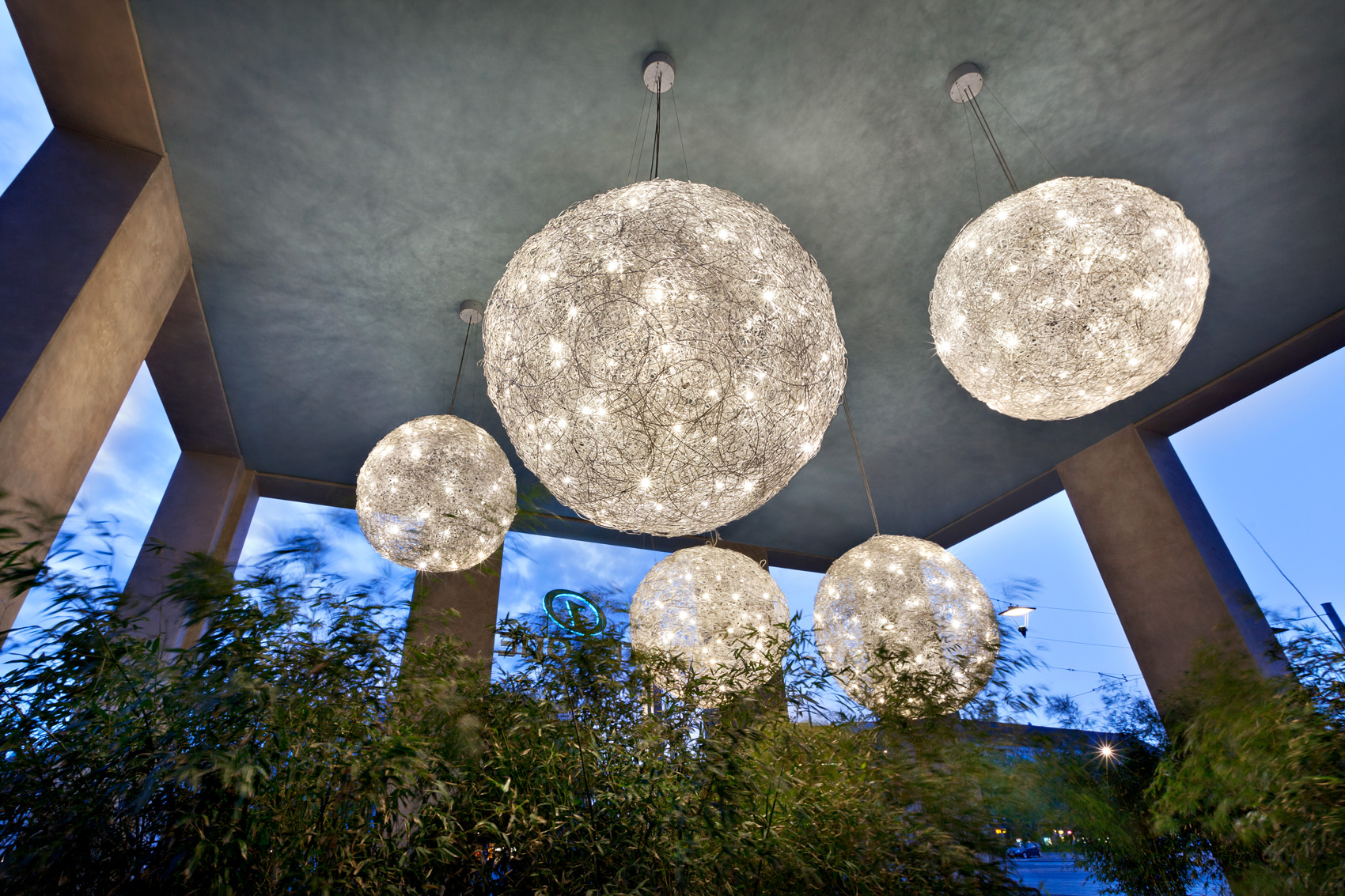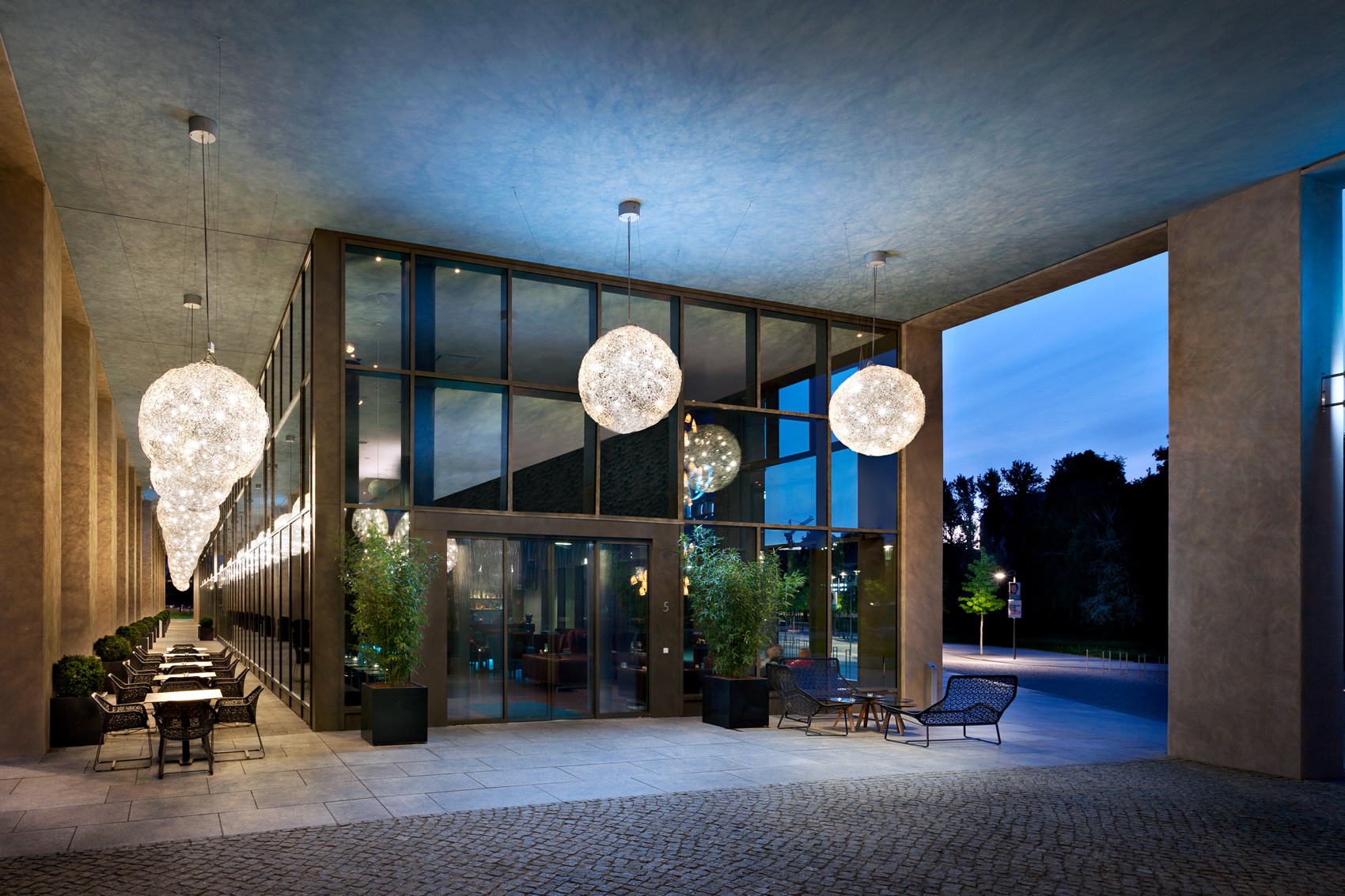 ---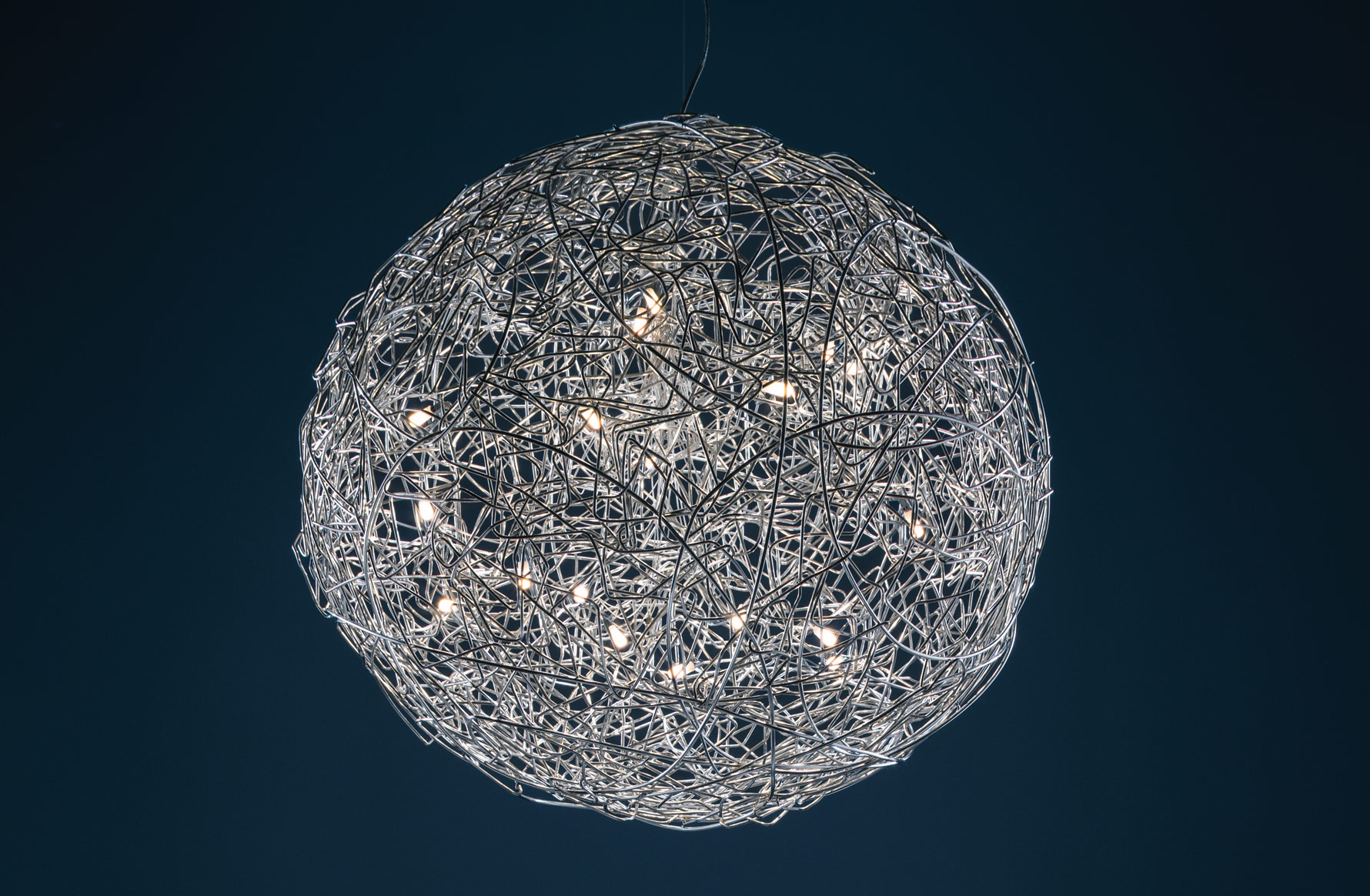 ---
Datasheet
Materials and colours
chrome-plated metal base, natural aluminium wire sphere
Light source
Ø 50 cm
LED bulb IP65 G4 12V DC 8x1,5W / energy class A+ / lumen 1200 / K 2700 / CRI 85

Ø 70 cm
LED bulb IP65 G4 12V DC 16x1,5W / energy class A+ / lumen 2400 / K 2700 / CRI 85

Ø 100 cm
LED bulb IP65 G4 12V DC 20x1,5W / energy class A+ / lumen 3000 / K 2700 / CRI 85
Power supply
driver 12V DC 110 or 240V not dimmable
Dimensione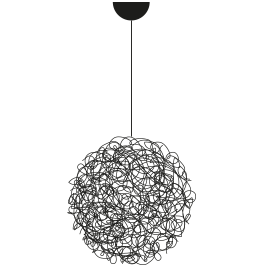 sphere Ø 50 cm, weight 8,5 Kg
sphere Ø 70 cm, weight 13 Kg
sphere Ø 100 cm, weight 18 Kg
base Ø 21 x H 10,5 cm,
suspension cable 400 cm ca.
to be cut to size
Order code
| | |
| --- | --- |
| F5SIPL | Ø 50 cm |
| F7SIPL | Ø 70 cm |
| F10SIPL | Ø 100 cm |