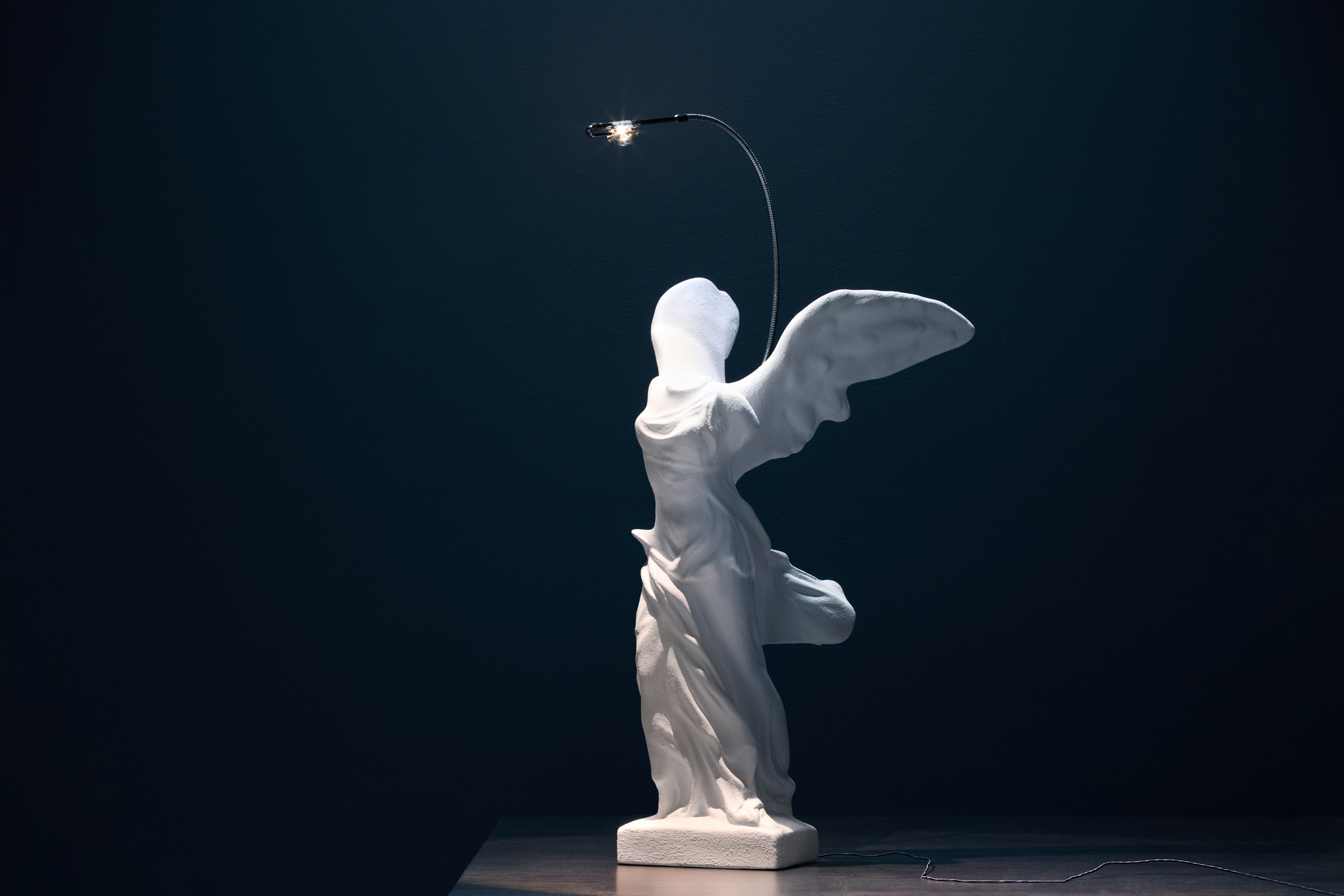 Nike
---
---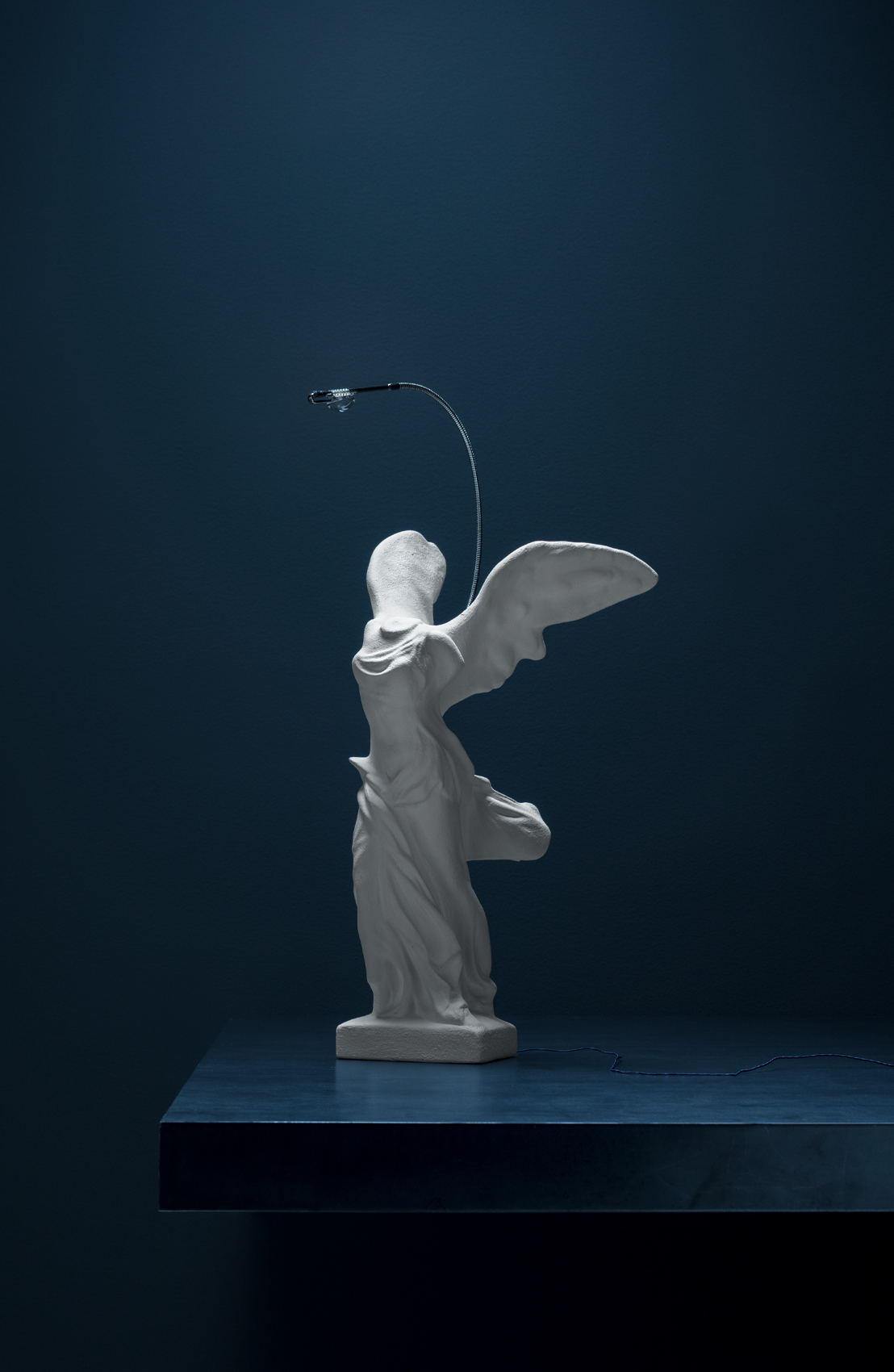 The origins
Oggetti senza Tempo represents Catellani & Smith's more classic spirit. The collection groups together all lamps, past and future, created by Enzo Catellani, for the simple pleasure of bringing life to a gesture more than to a lamp.
My past and what I built so far are part of me, but Enzo Catellani was born today, with the desire to travelling backwards to rediscover the primal instinct of doing, for the pleasure of creating.
When I live by what I thought the day before, I will start fearing him, who copies from me.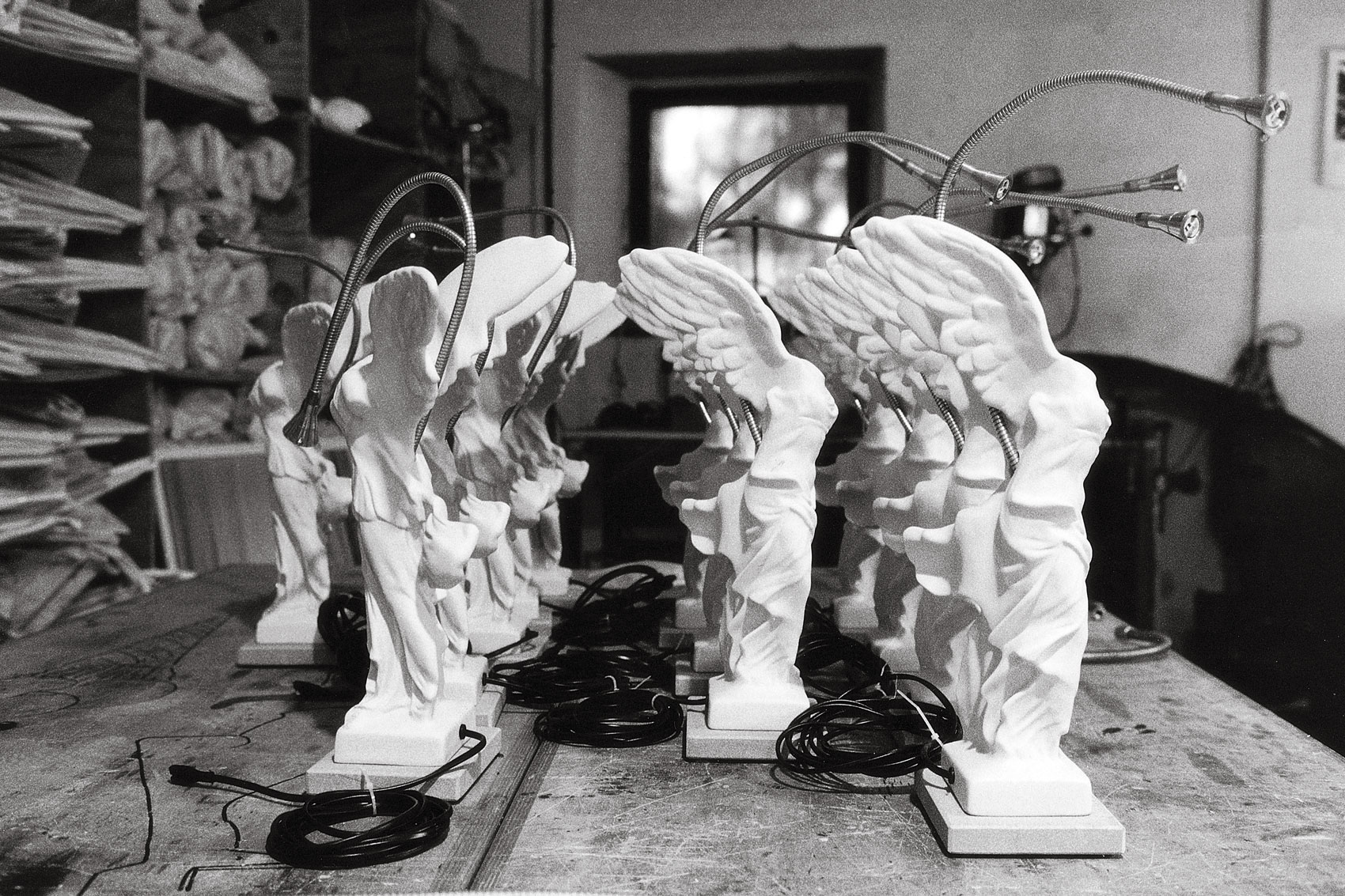 ---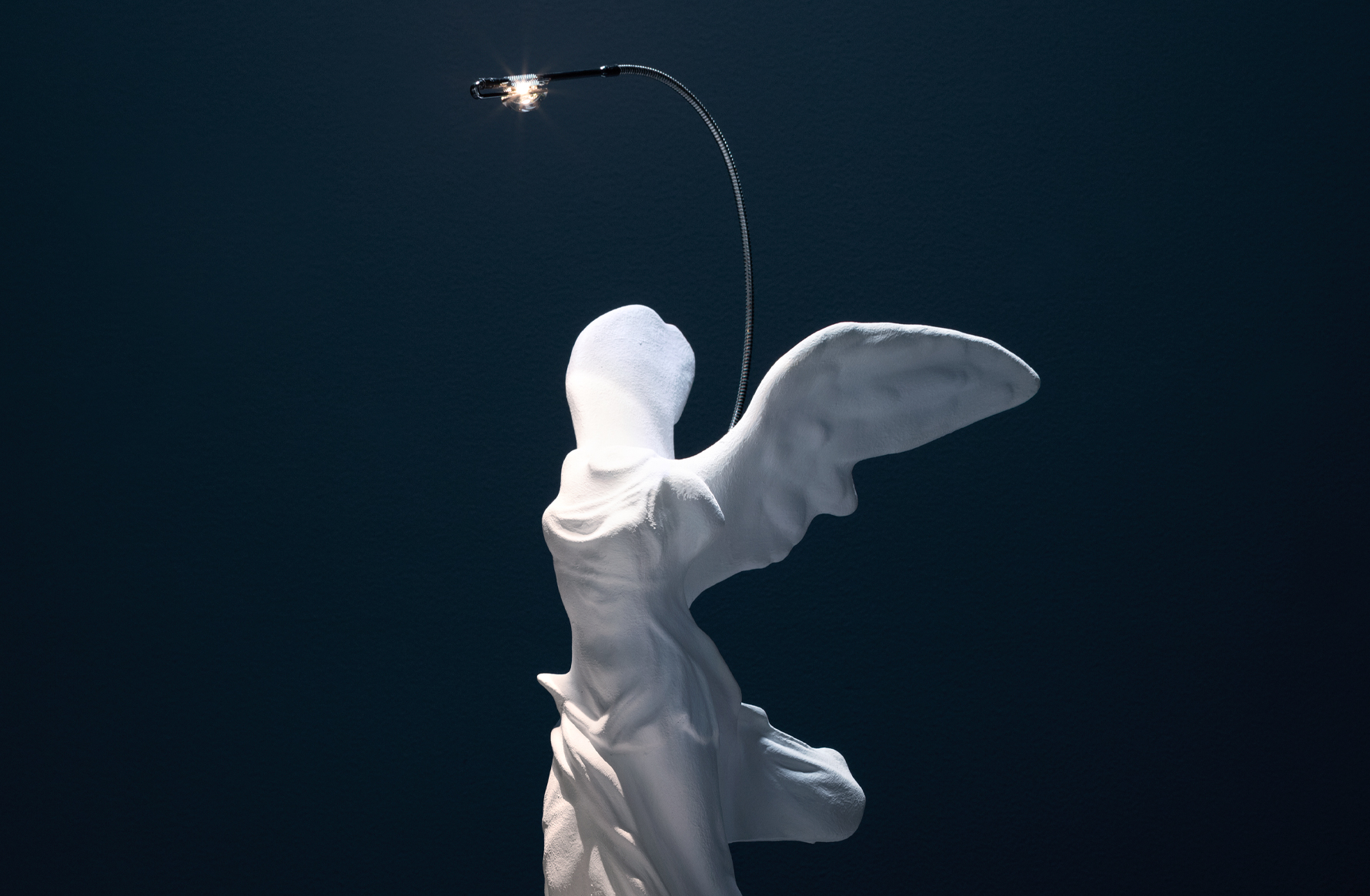 ---
Datasheet
Materials and colours
white ceramic chalk statue, nickel-plated copper flex and stick, removable glass lens, blue wire, black dimmer
Power supply
240V or 110-240V* plug driver with cord dimmer

* The plug driver 110-240V is supplied with the electrical plug suitable for the market of reference only. Please specify in stage of order if the destination of the product differs from your standard.


Dimensions
base 11×9 cm,
H 55 cm,
lens Ø 20 mm