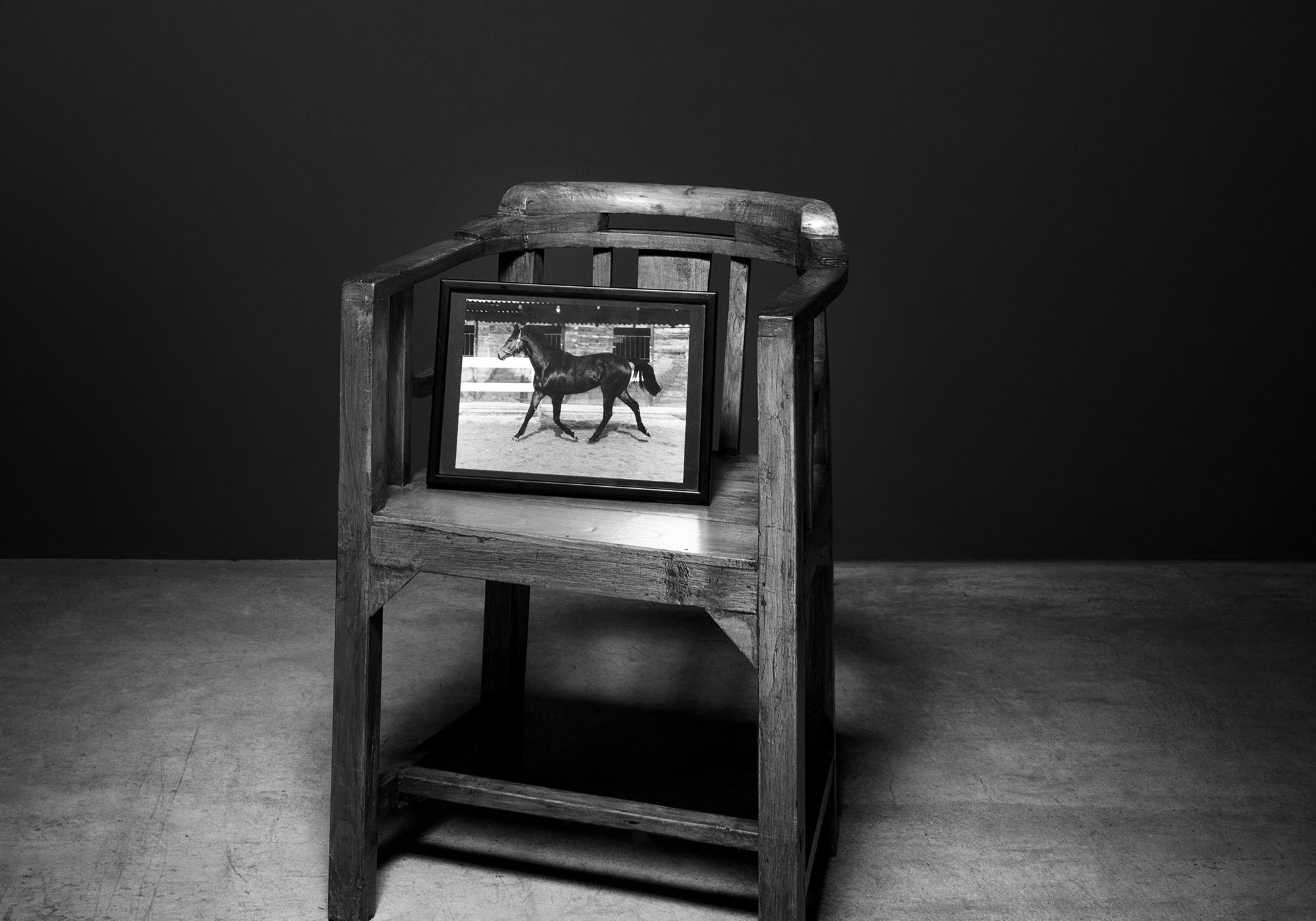 Other Smiths
---
Catellani creates the lamps inside his atelier, while Smith paws the ground of his stable. It has been this way since 1989 when Enzo Catellani chose a non-existent partner, naming him after his English thoroughbred. Thirty years later, Catellani felt he would always enjoy an encounter with a real Smith. Developing an understanding with a personality so strong that it has characterised the entire production of Catellani & Smith was a difficult feat, however. Thus, the doors to the mind and the company have opened up to new Smiths. People that design new products in tune with the founder's clear vision. Young and no longer young, as long as they are enlightened and enlightening.
---
Do you want to create a lamp in collaboration with Catellani & Smith?
---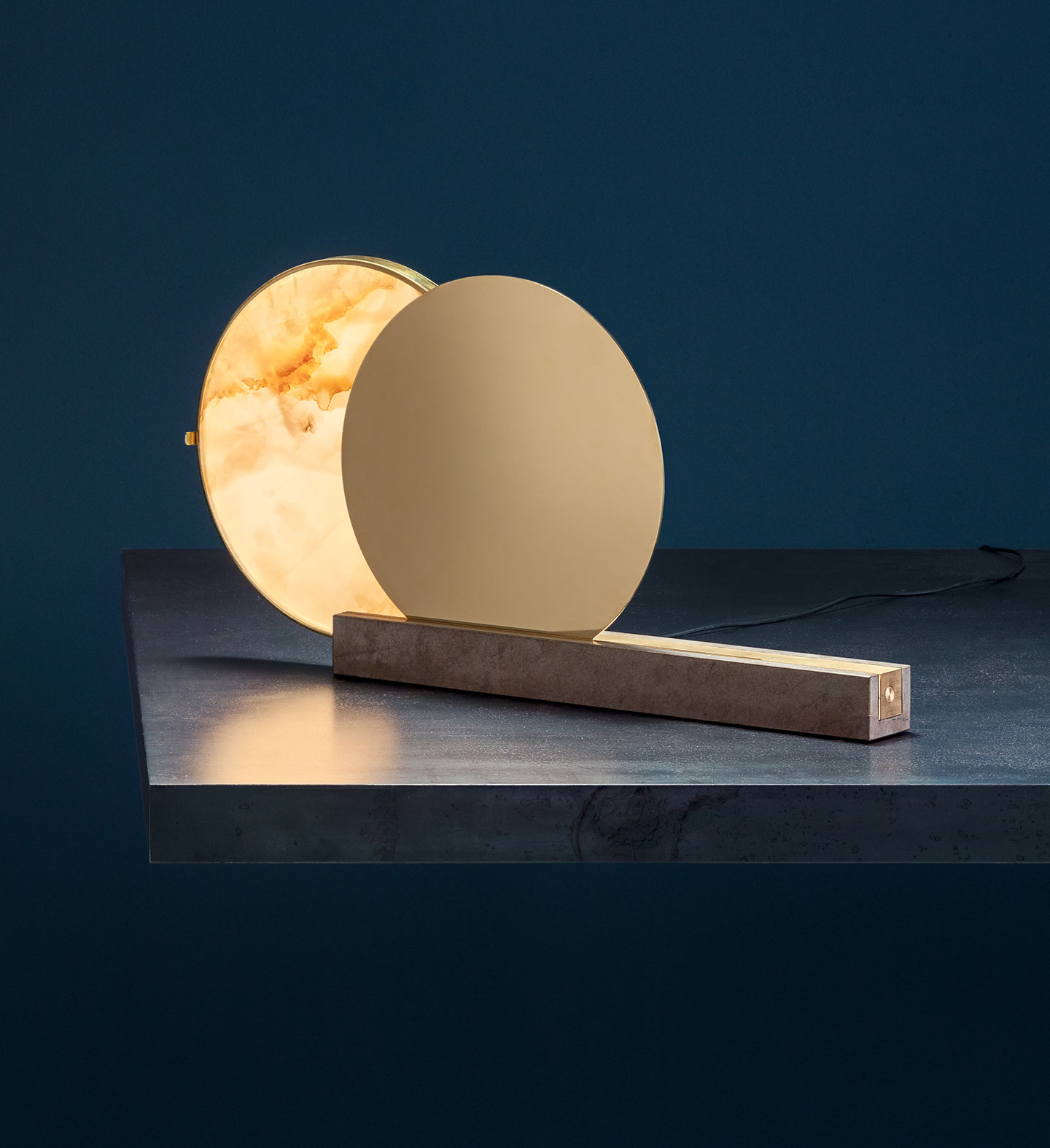 Alchemie T
Designed by Giulia Archimede for Catellani & Smith
The antithesis between light and darkness, between Sun and Moon, is everlasting, like part of the same flow of existence. Many allegorical meanings have been given to the necessary relationship between two elements that each exist as a consequence of the other. The new lamp Alchemie T, designed by Giulia Archimede for Catellani & Smith, explores this dimension whose components are diametrically opposed but always, and forever, connected.
Alchemie T is an exquisite sculpture composed of two discs: one made in brass, the other in alabaster – the latter used for the first time in a lamp by Catellani & Smith – both lying on a base made of Medea limestone.
With a light touch of the hand, the brass disc slides on the track-base. The alabaster disc, which hides an LED light source in its frame, is fixed to the base and cannot be moved.
---
"Love that moves the sun and other stars"
Paradiso, XXXIII, v. 145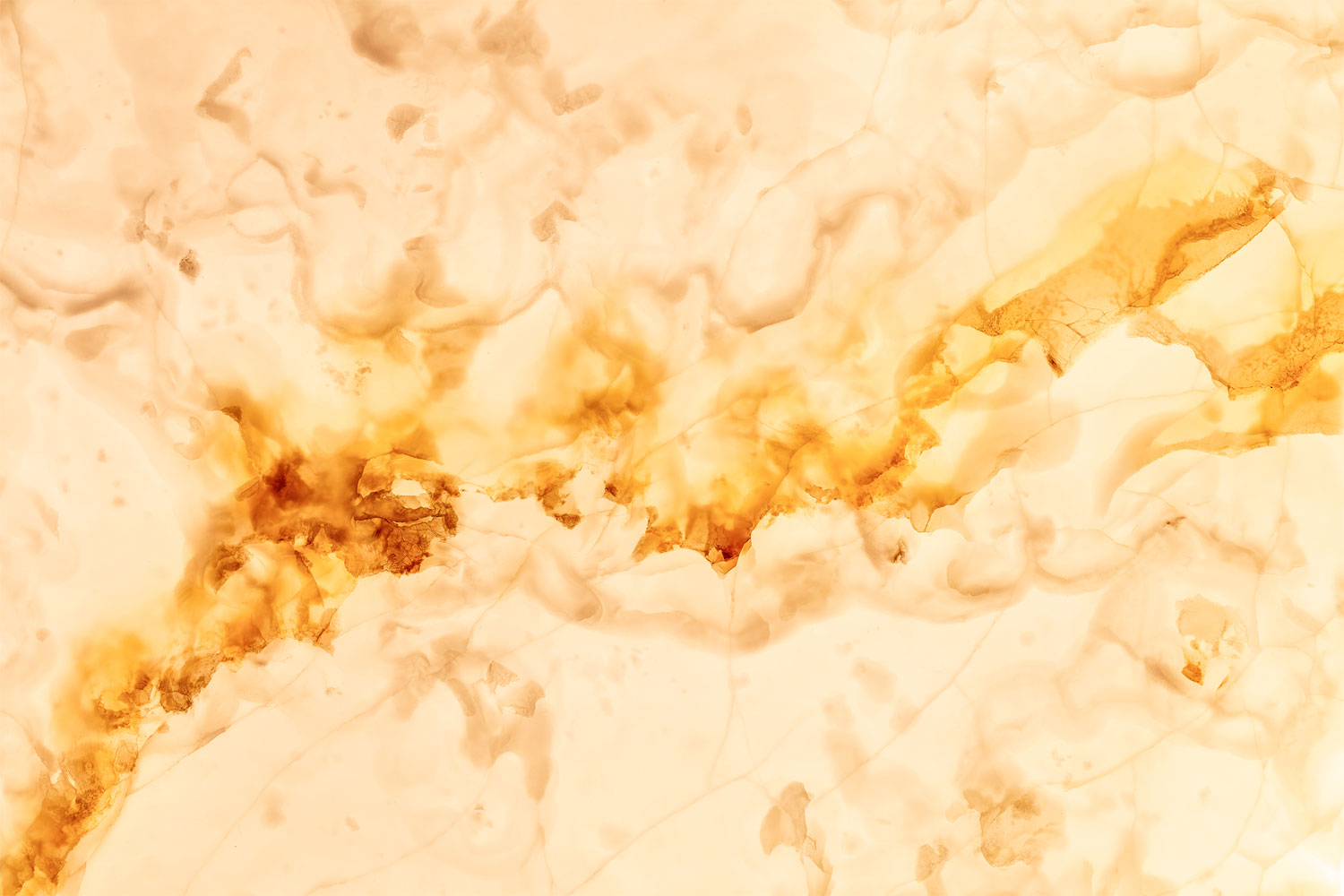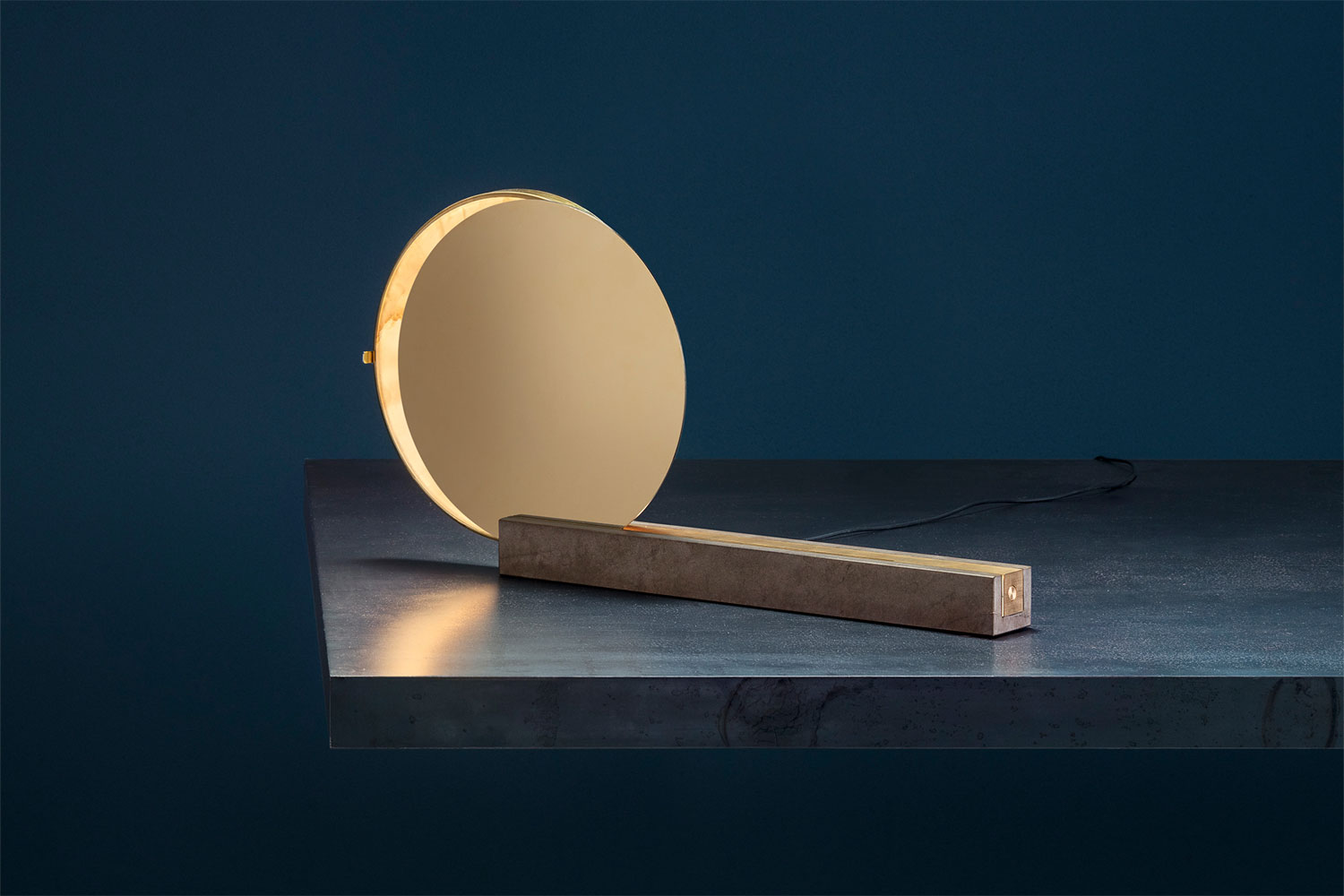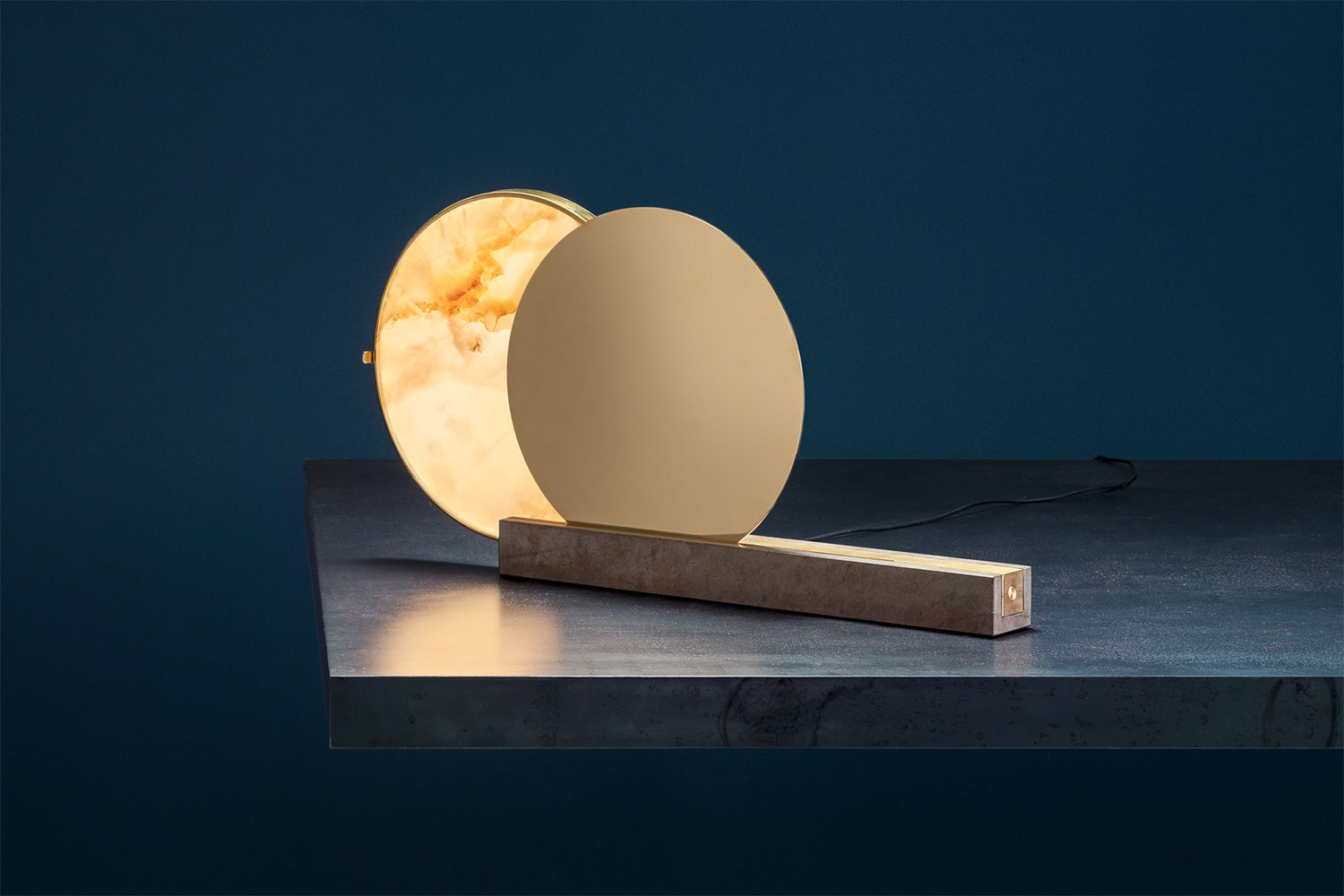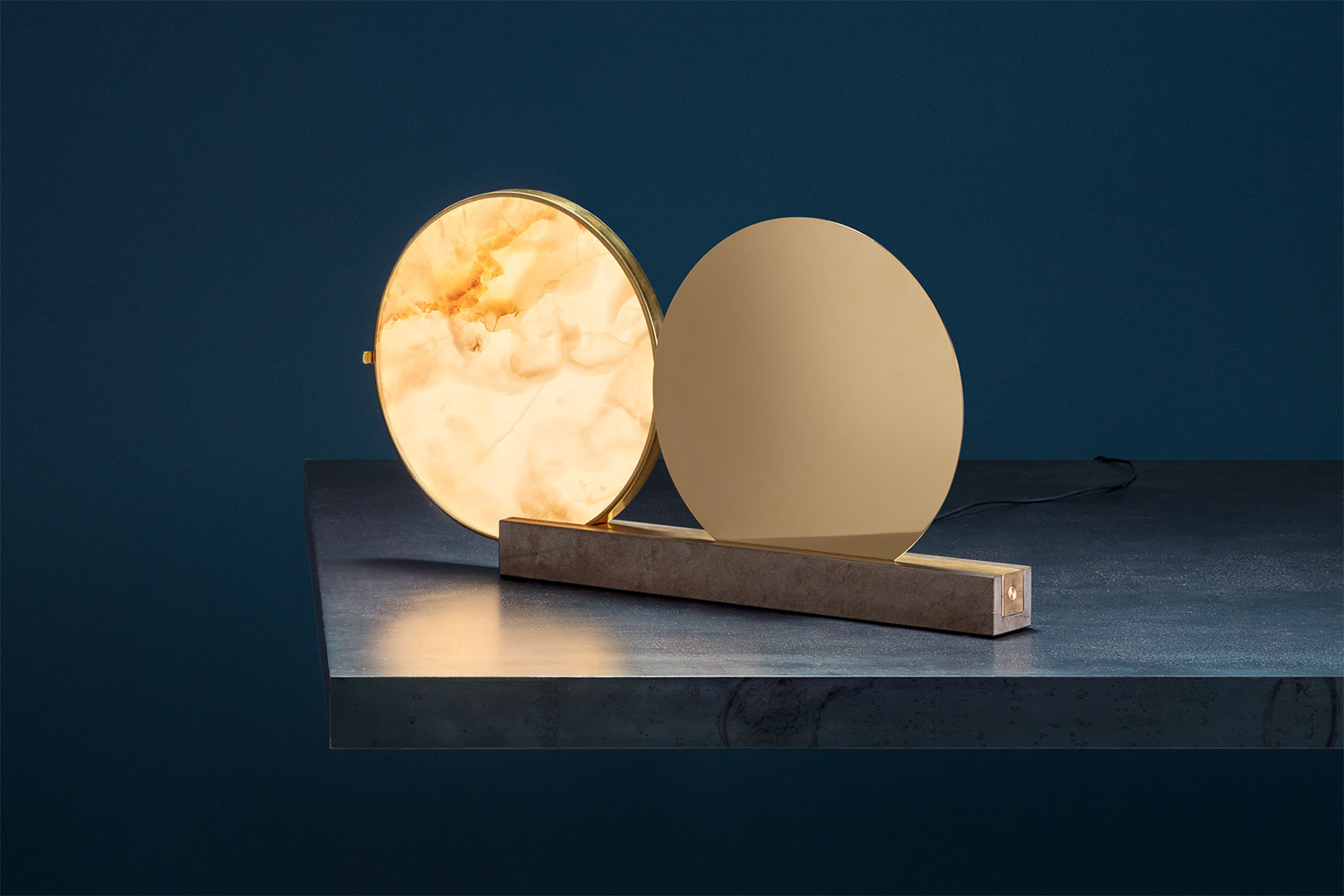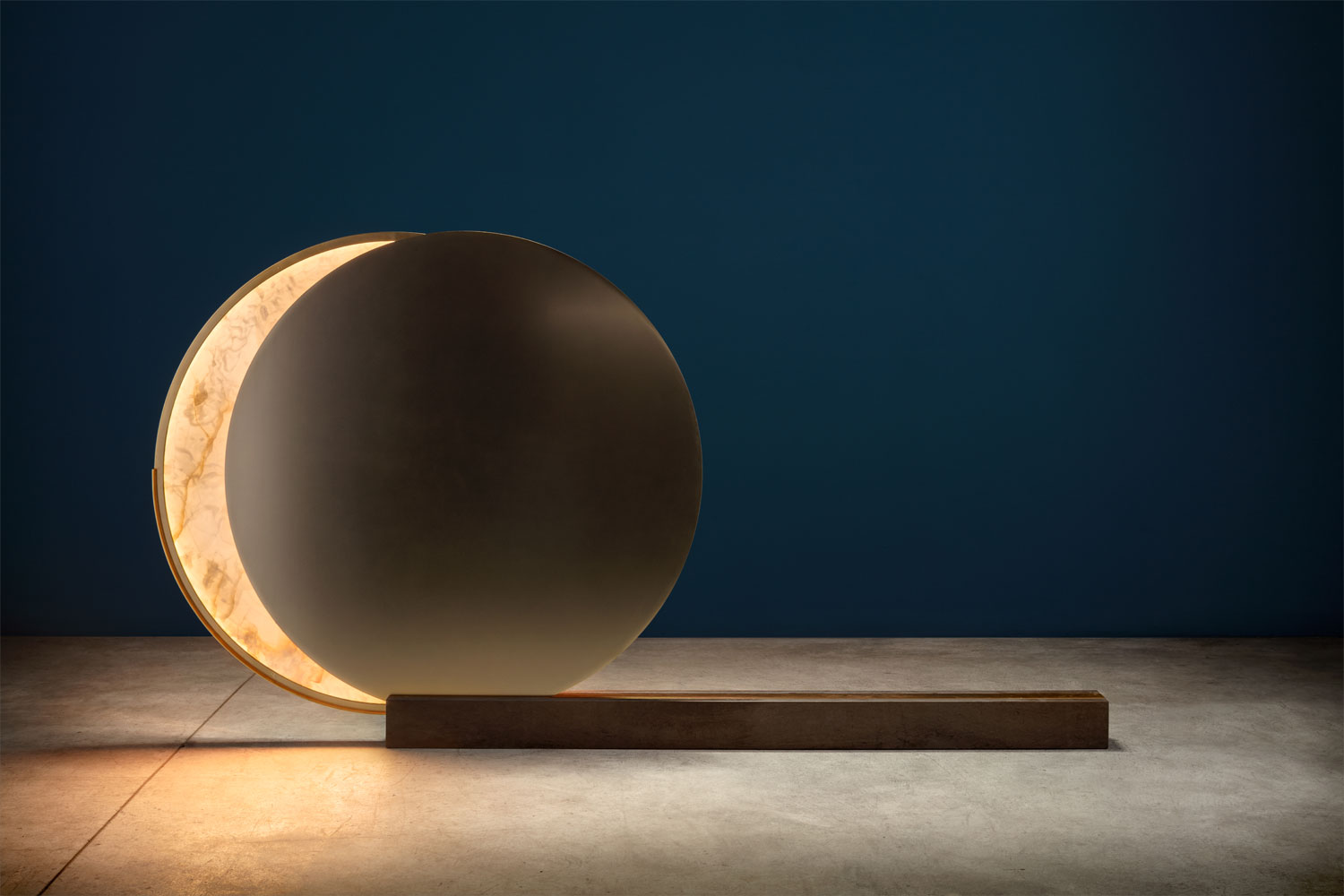 The sculptural lighting object Alchemie T lights up by pressing the brass button in the base. The interaction between light and shade reaches its peak the moment when the two discs overlap and almost mimic an eclipse. The movement of the discs, by changing both form and light intensity of the lamp to create a new ambience in the room, provides a unique user experience. Alchemie T is able to create a connection between object and user, who is made to feel at ease and finds a connection with the space around him.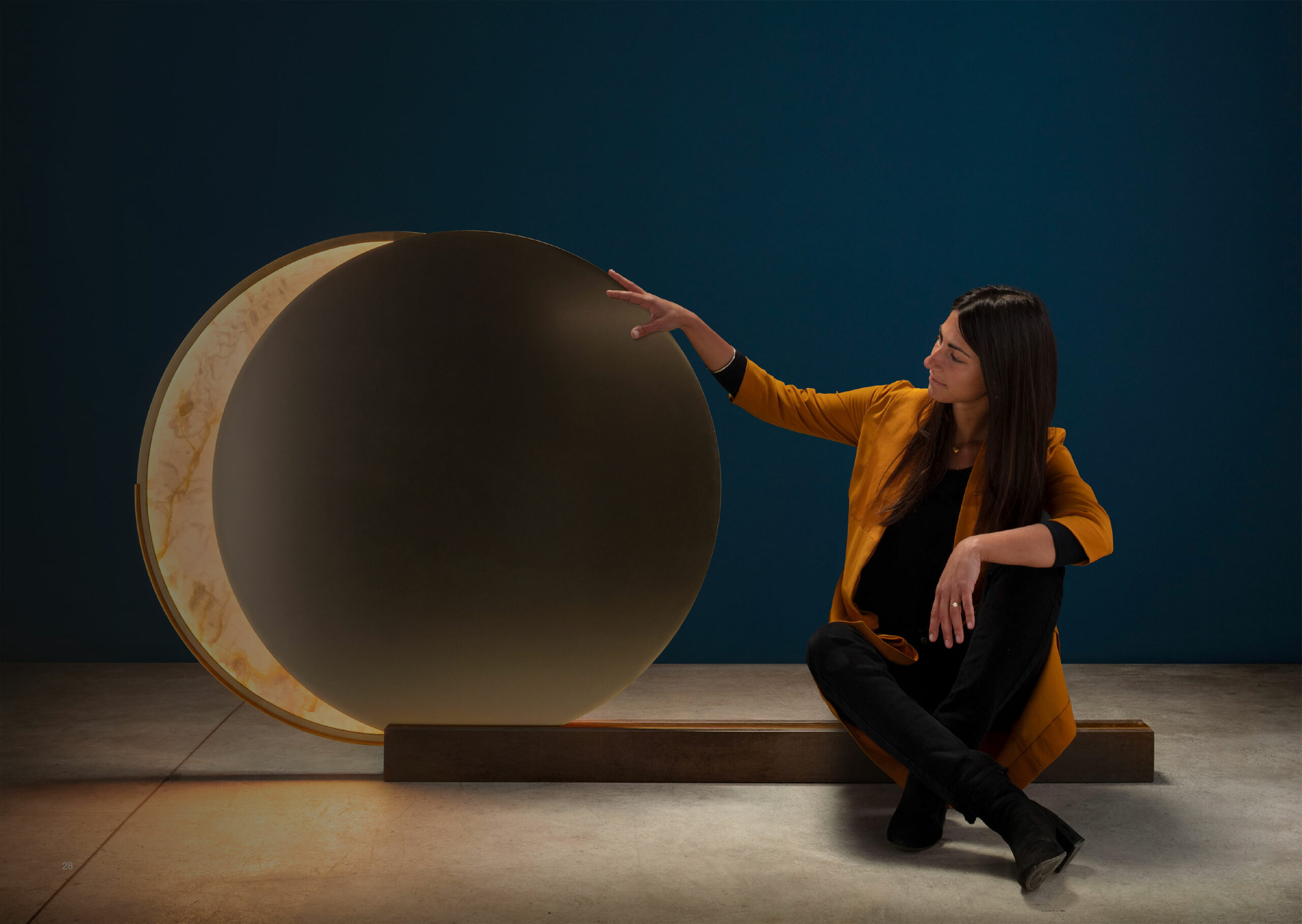 Discover more about Giulia Archimede