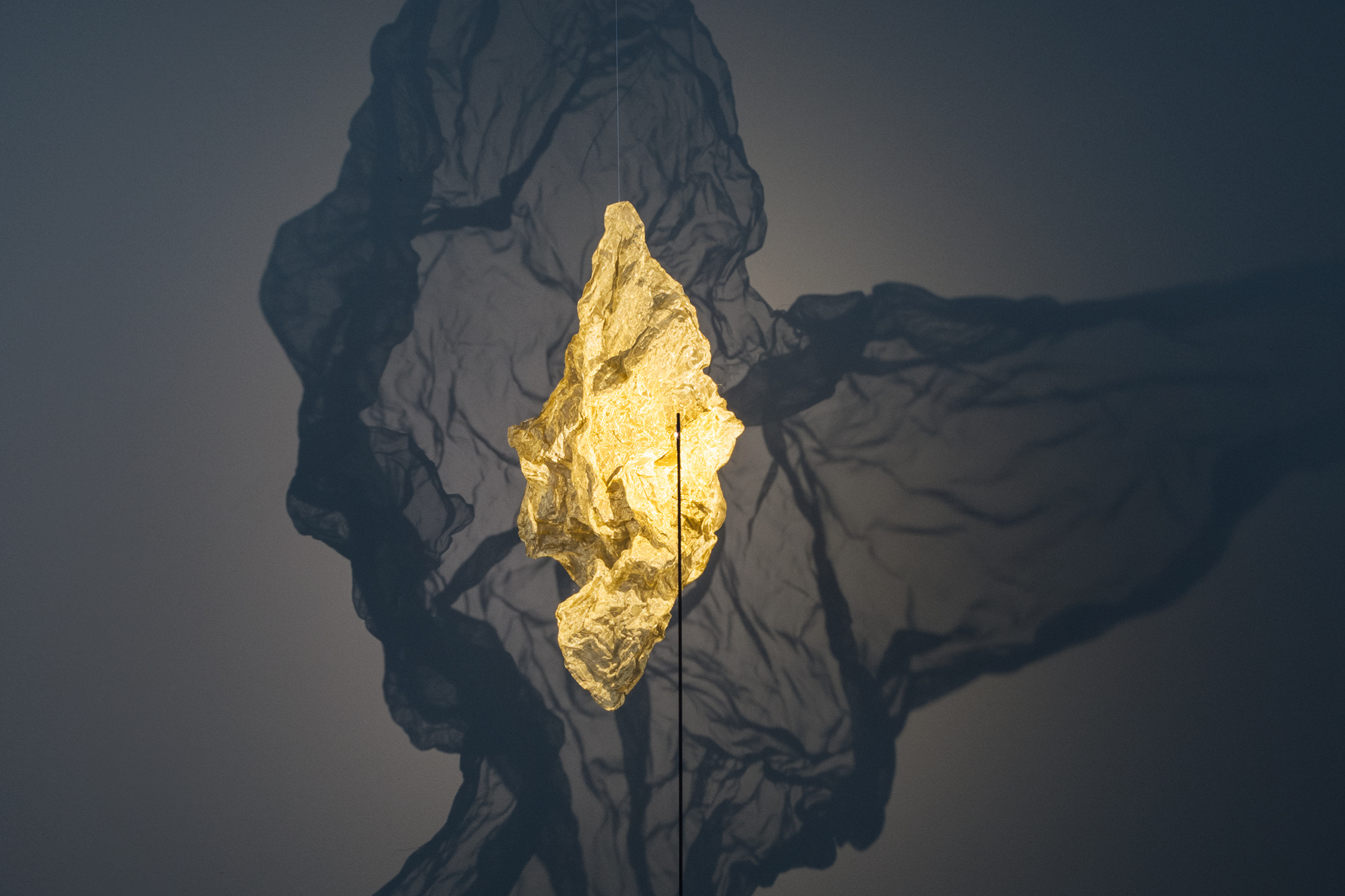 Shadow
---
---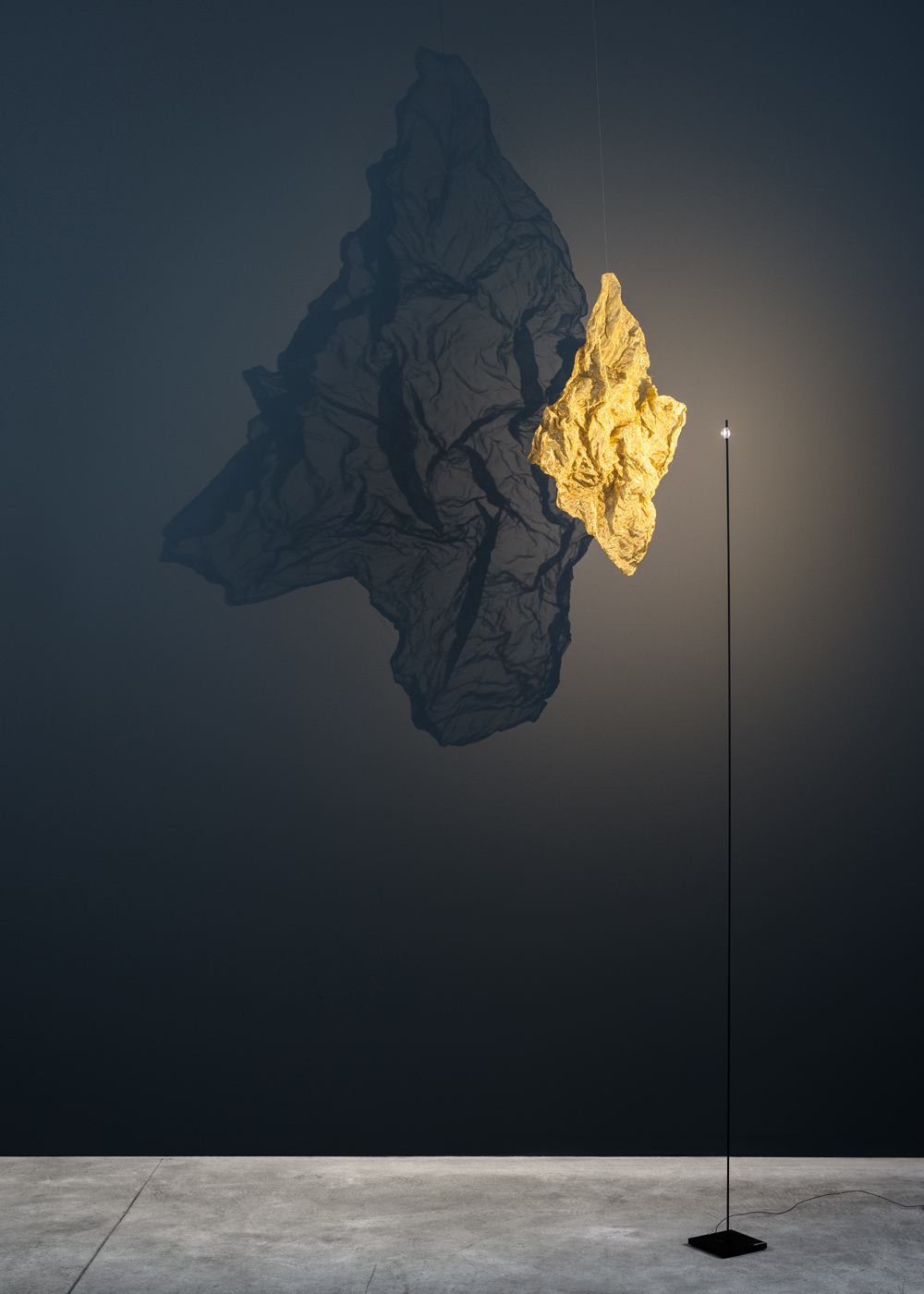 The origins
Shadow is a piece of metal cloth suspended in space and illuminated by a LED.
Darkness surrounds the shadow of the cloth.
Sheer simplicity.
It is not difficult to find something in this world that can be manufactured slightly worse and sold at a lower cost. The true victim of this situation is he who considers only the price.
Our products are hand-crafted in Italy, close to the banks of the river Serio, near Bergamo.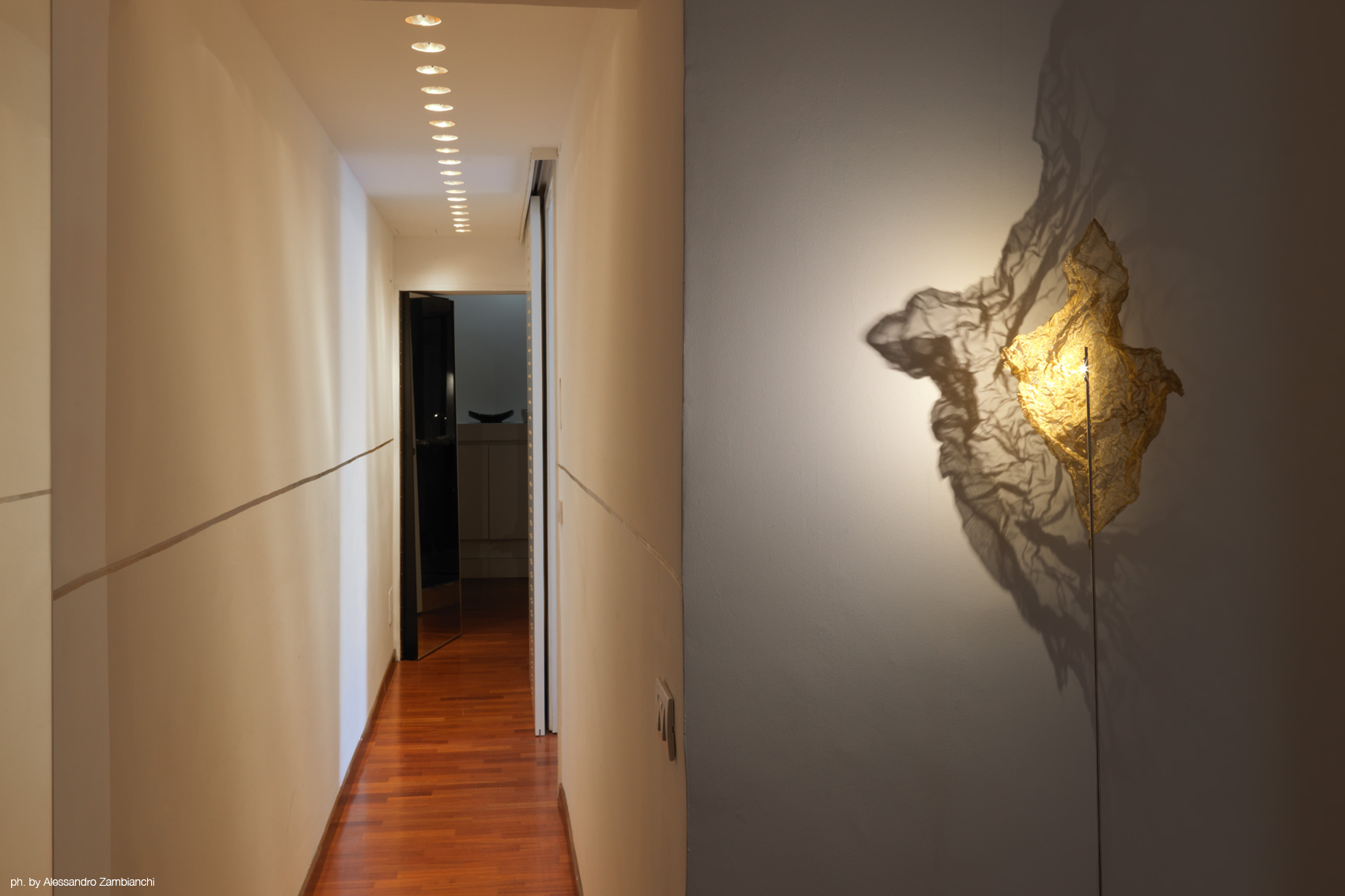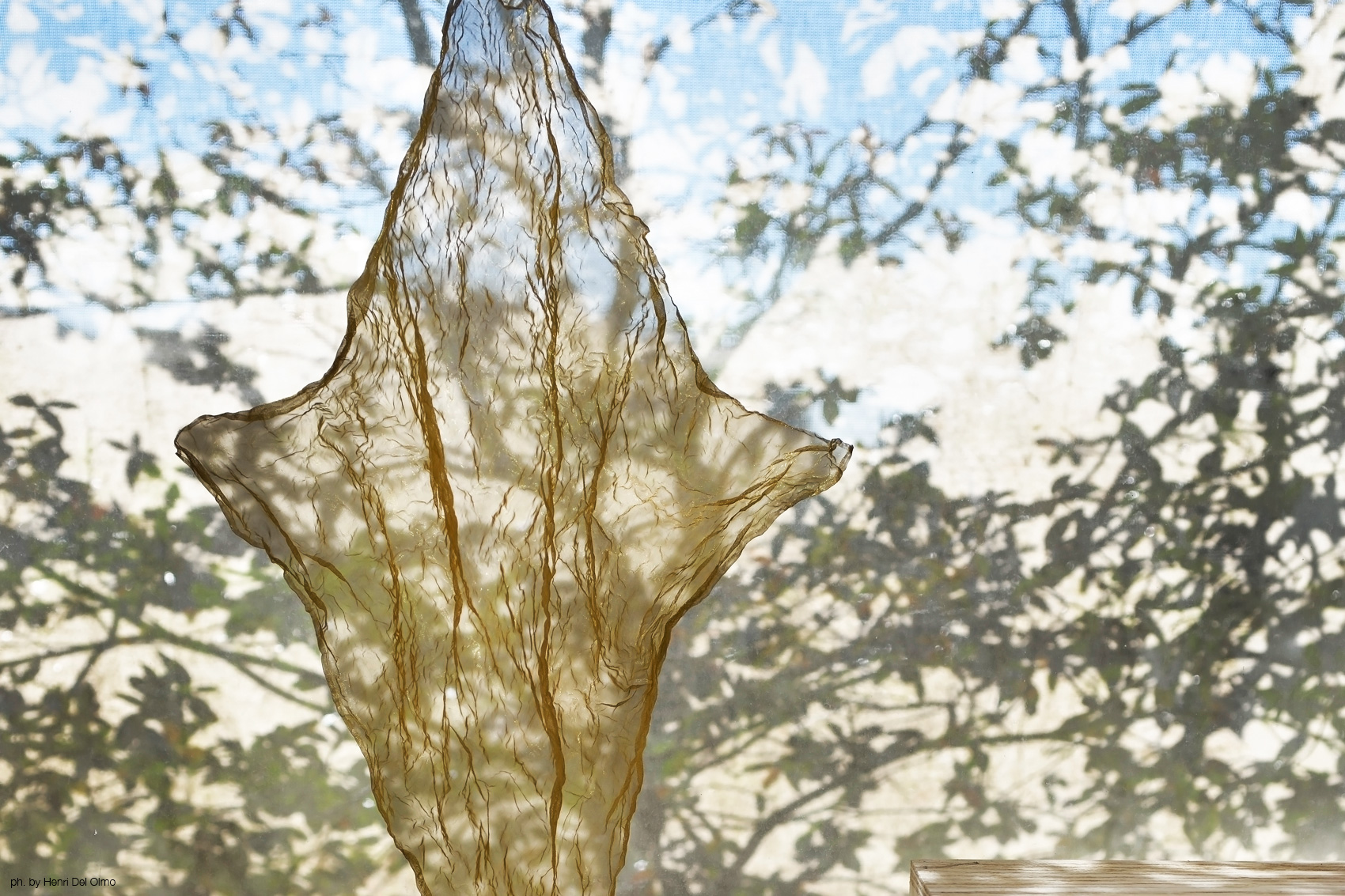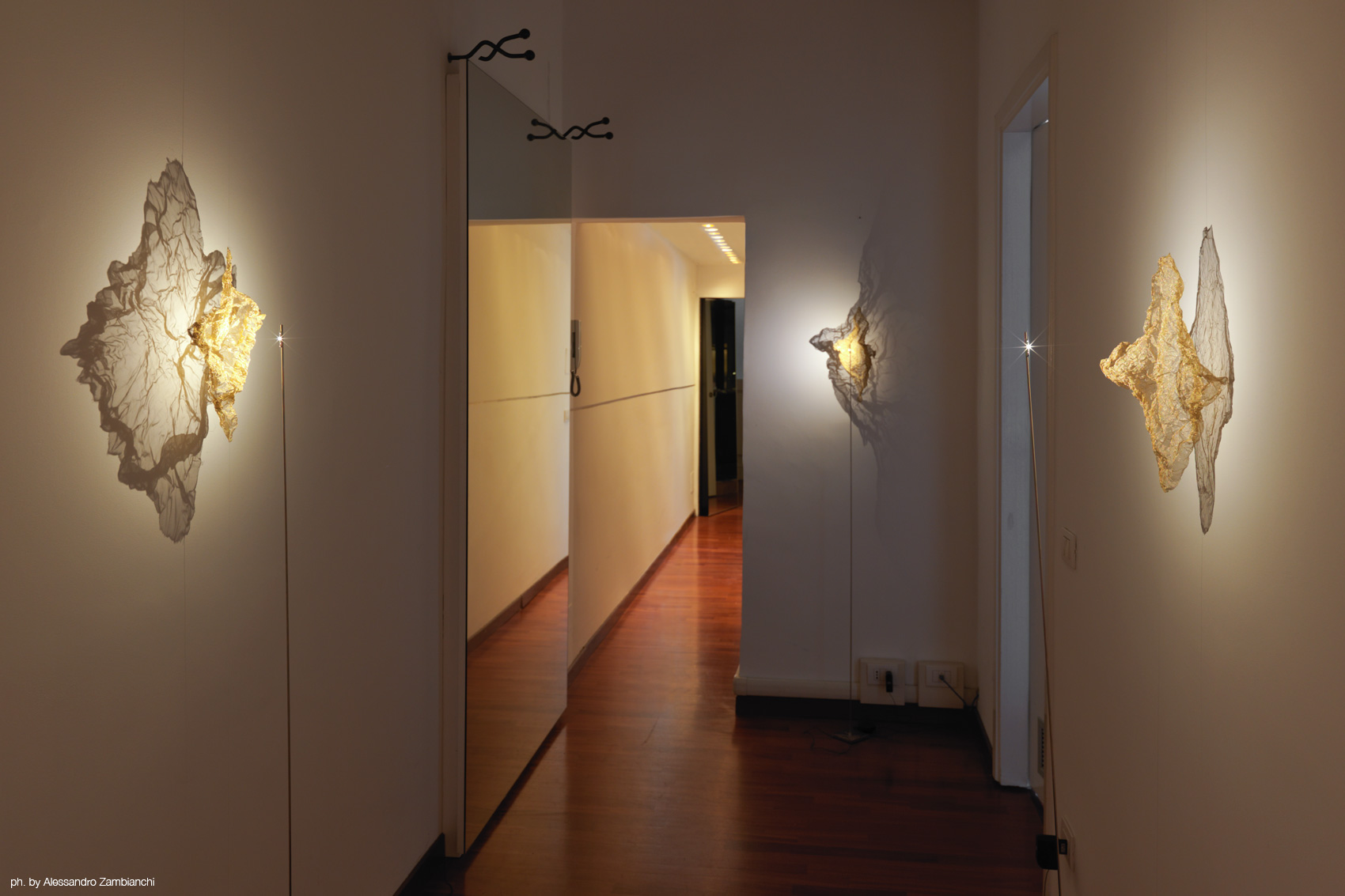 ---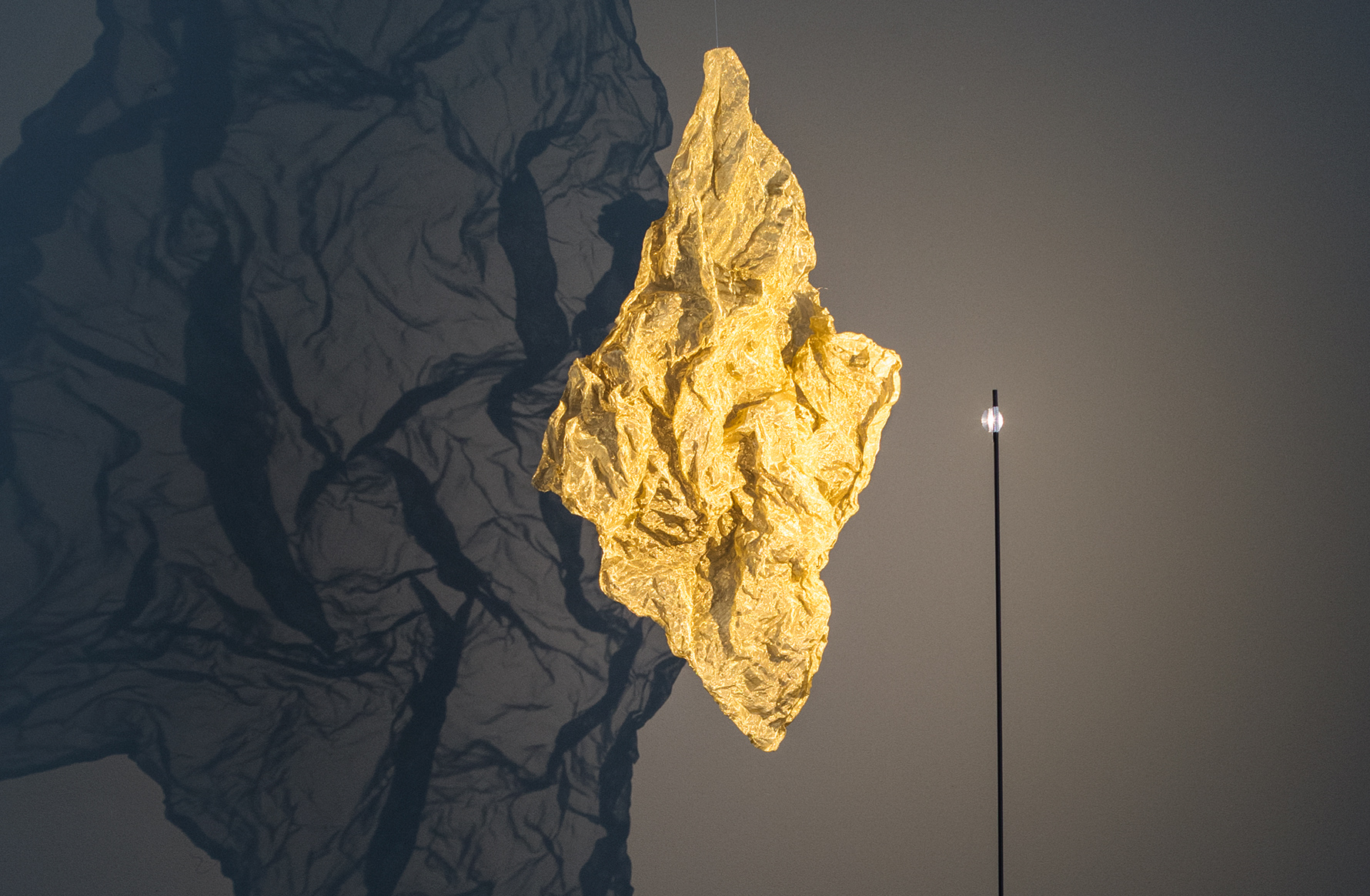 ---
Datasheet
Materials and colours
matt black painted copper rod, black base, brass net, black wire and dimmer
Power supply
110-240V* plug driver with floor dimmer (memory last step)

*The plug driver 110-240V is supplied with the electrical plug suitable for the market of reference only. Please specify in stage of order if the destination of the product differs from your standard.

Dimensions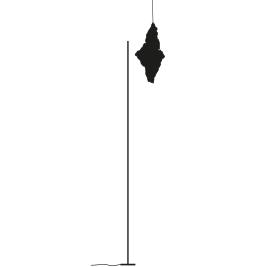 base 10×10 cm,
net 50×50 cm ca.,
H stand 150 cm