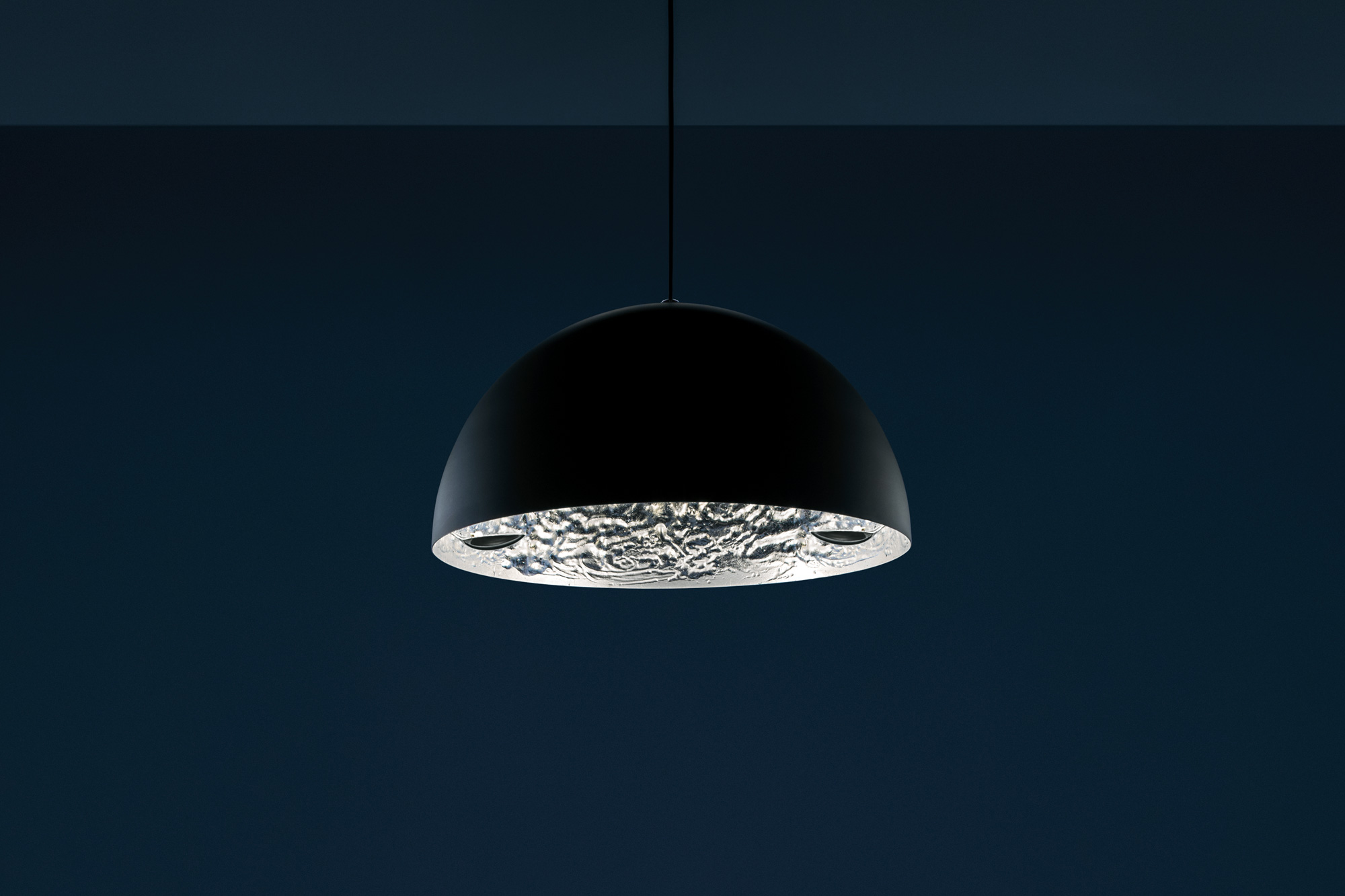 Stchu-Moon 02
---
---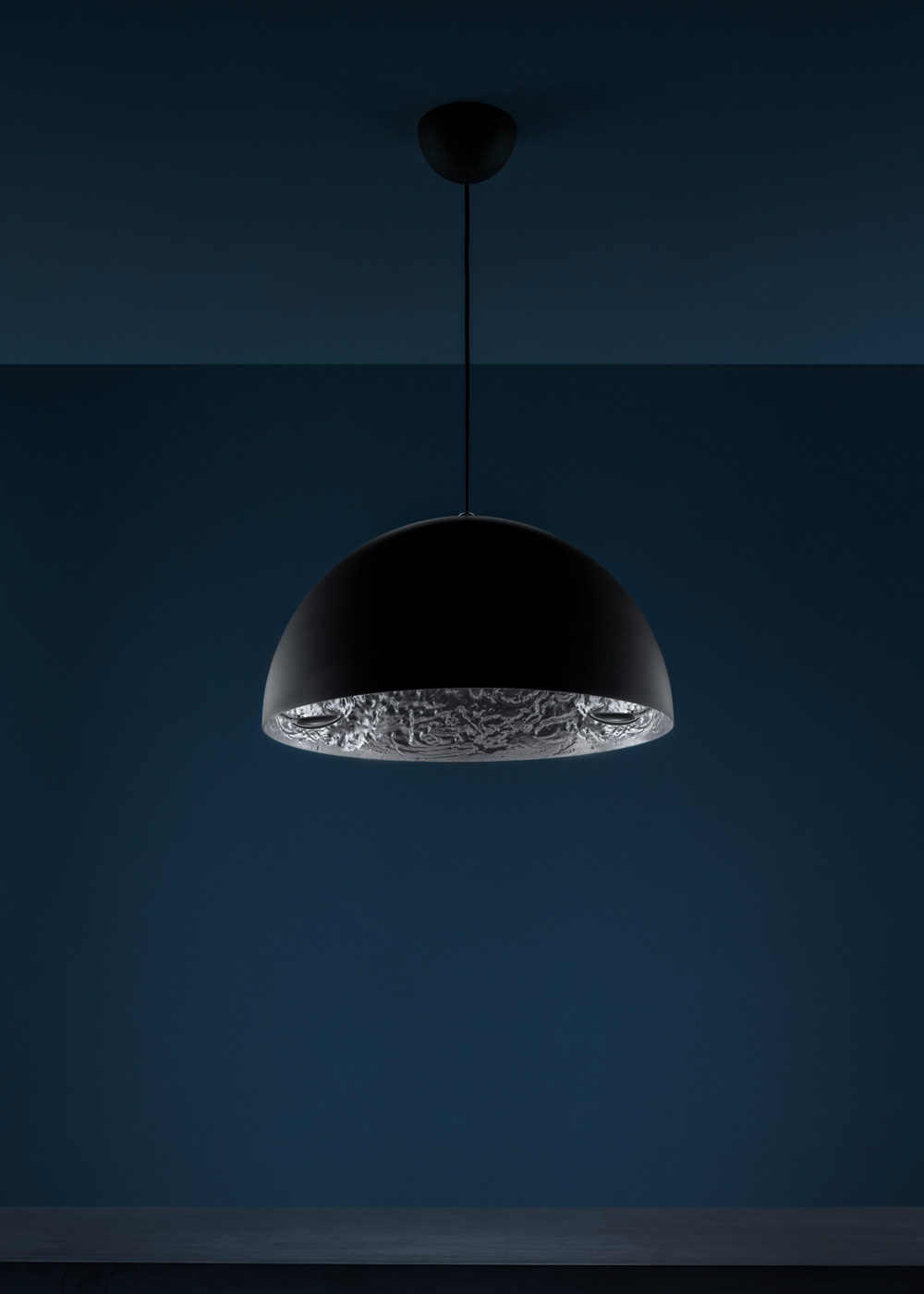 The origins
Stchu-Moon separates the light source from the lighting object, which takes on its own aesthetic quality as a result. The light is refracted off deliberately irregular surfaces, which multiplies their quantity, making the entire object a glowing light.
I can't believe what I've done so far... It looks like a miracle.
Our products are hand-crafted in Italy, close to the banks of the river Serio, near Bergamo.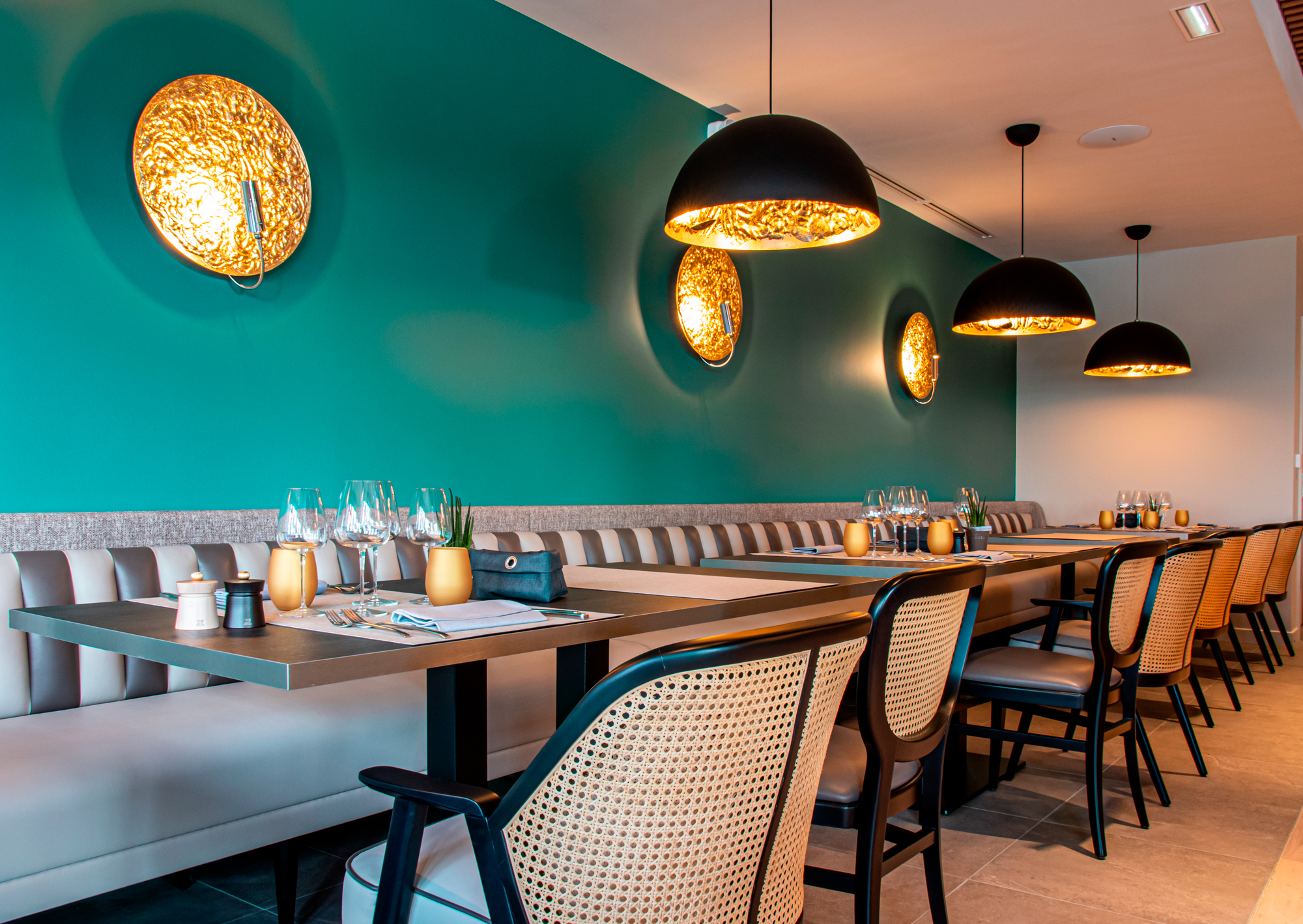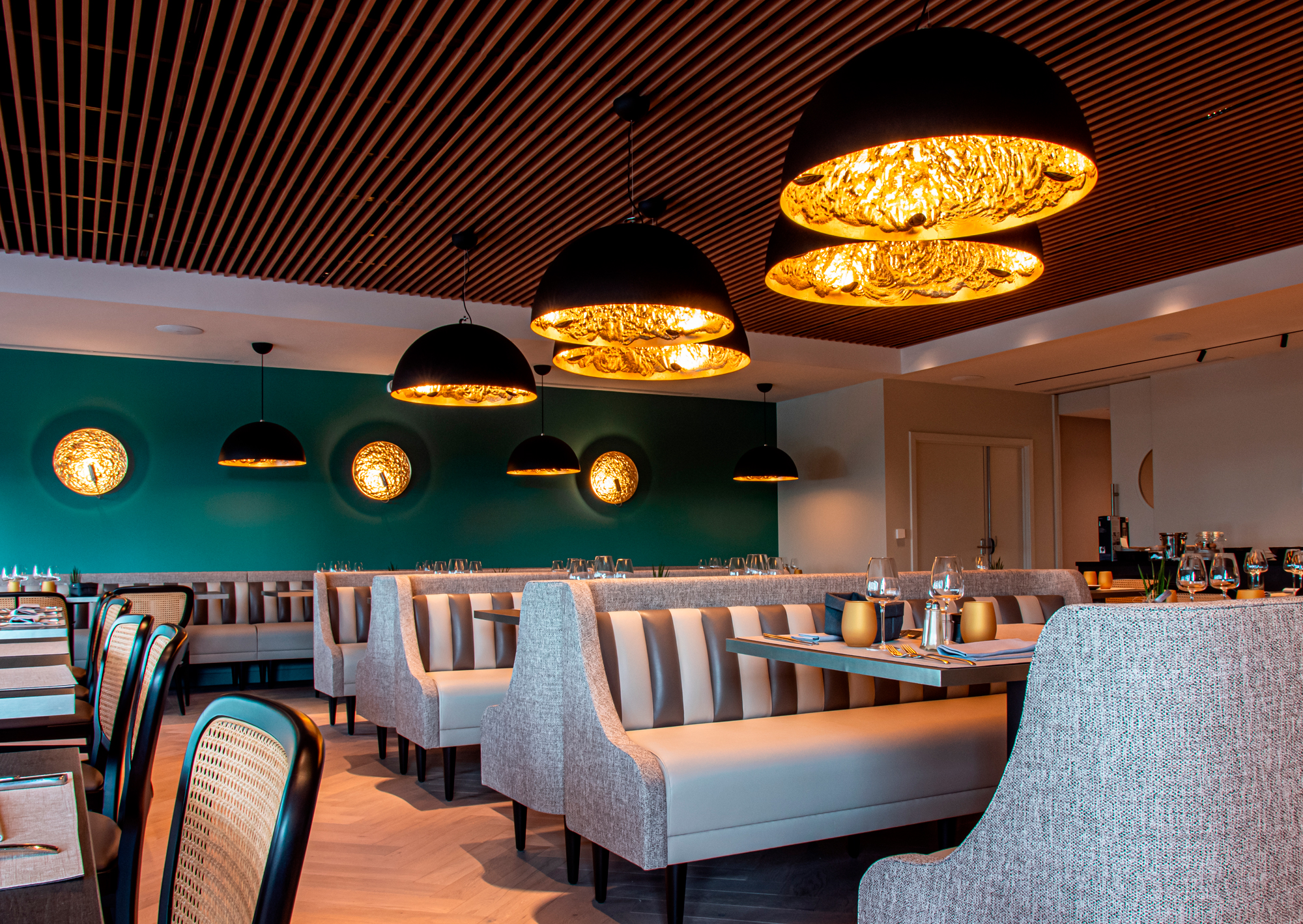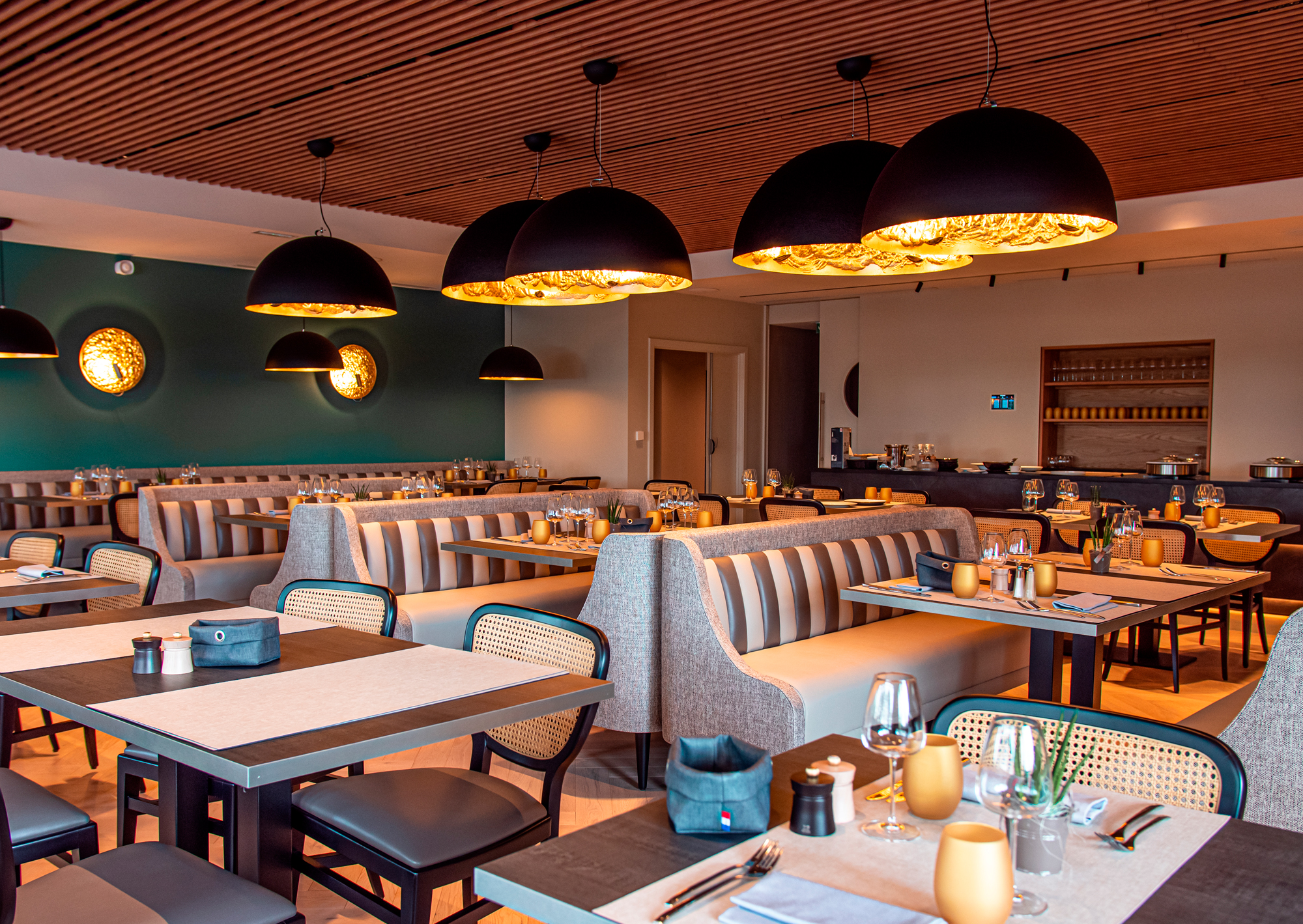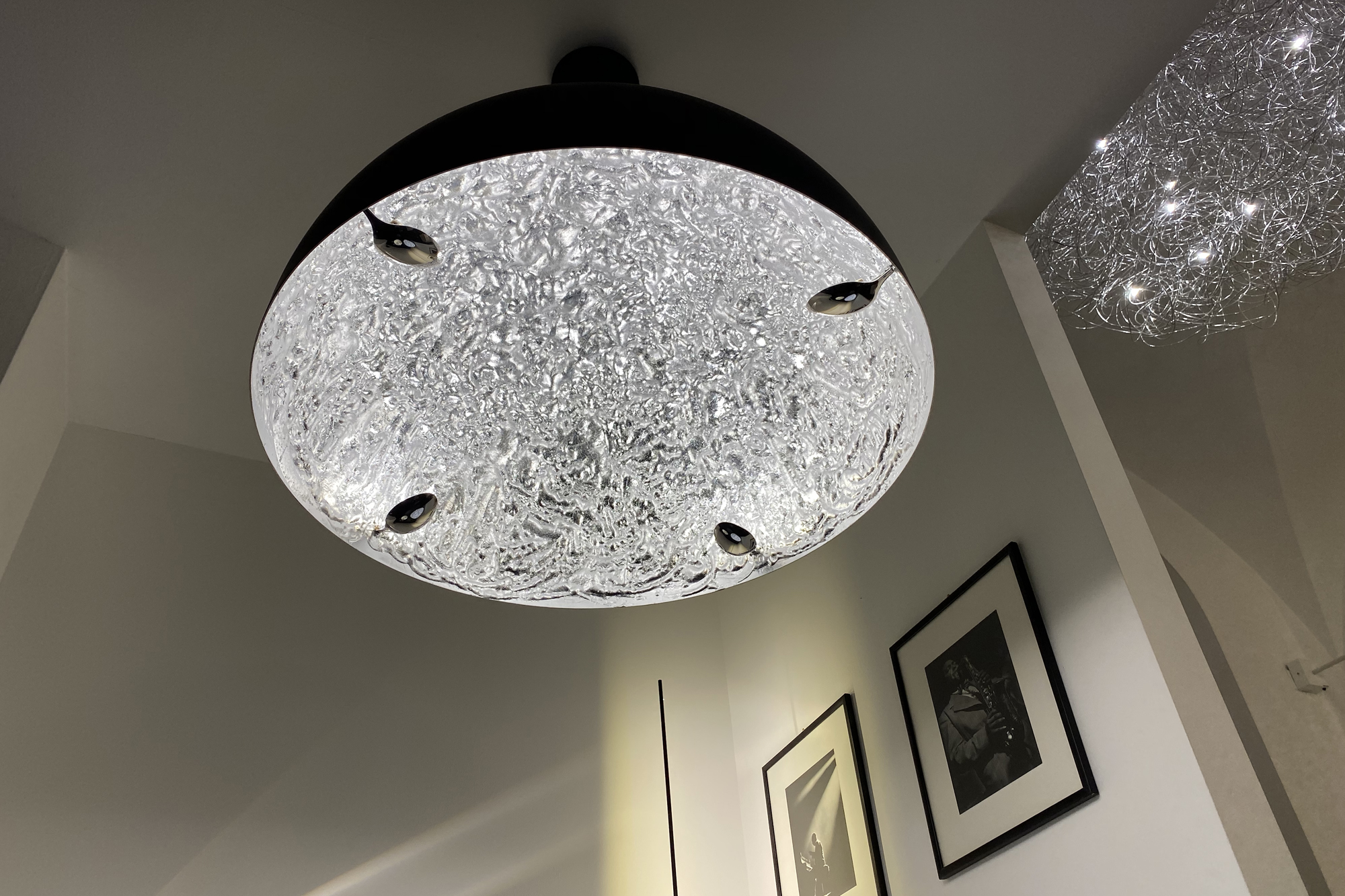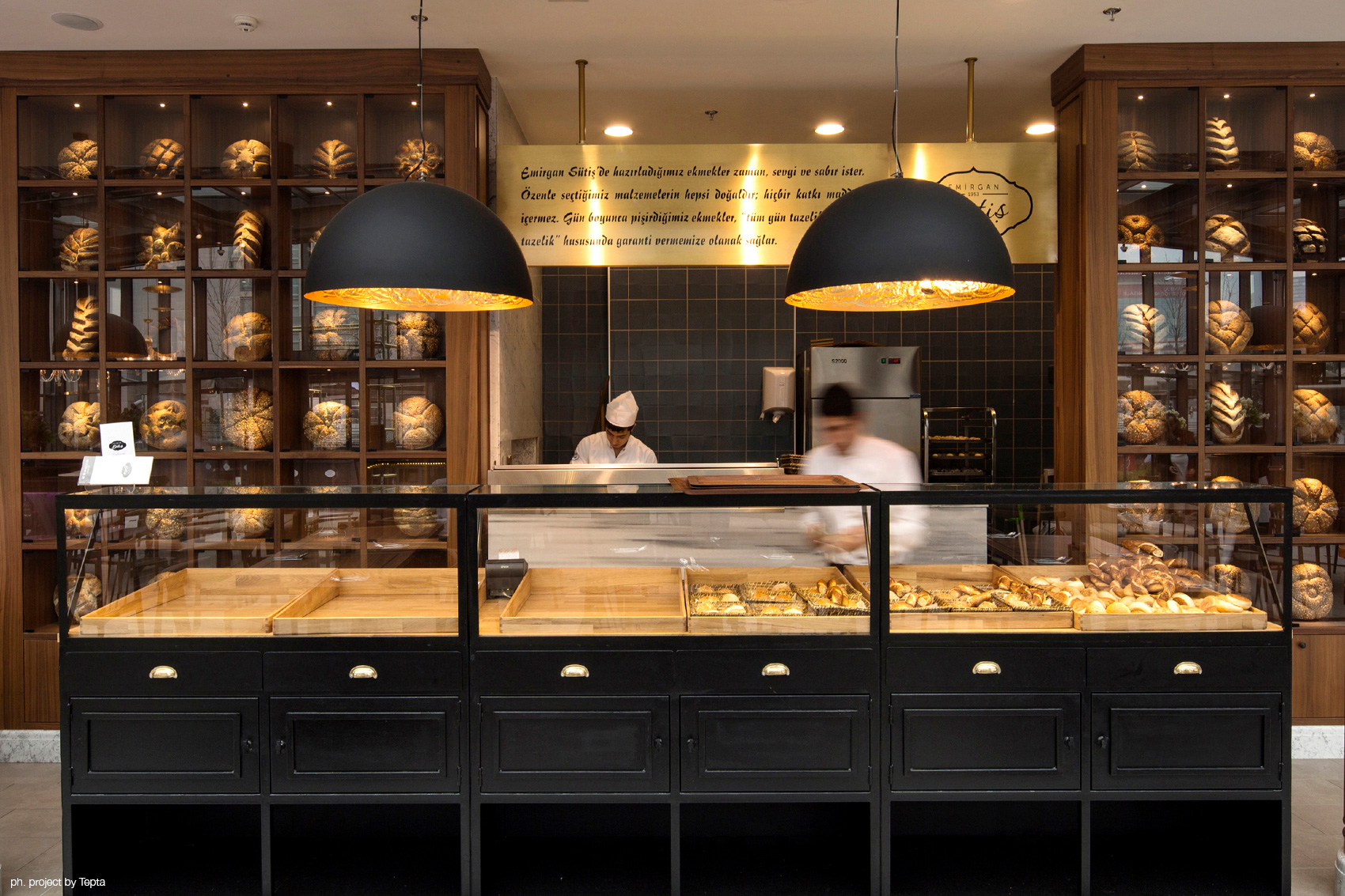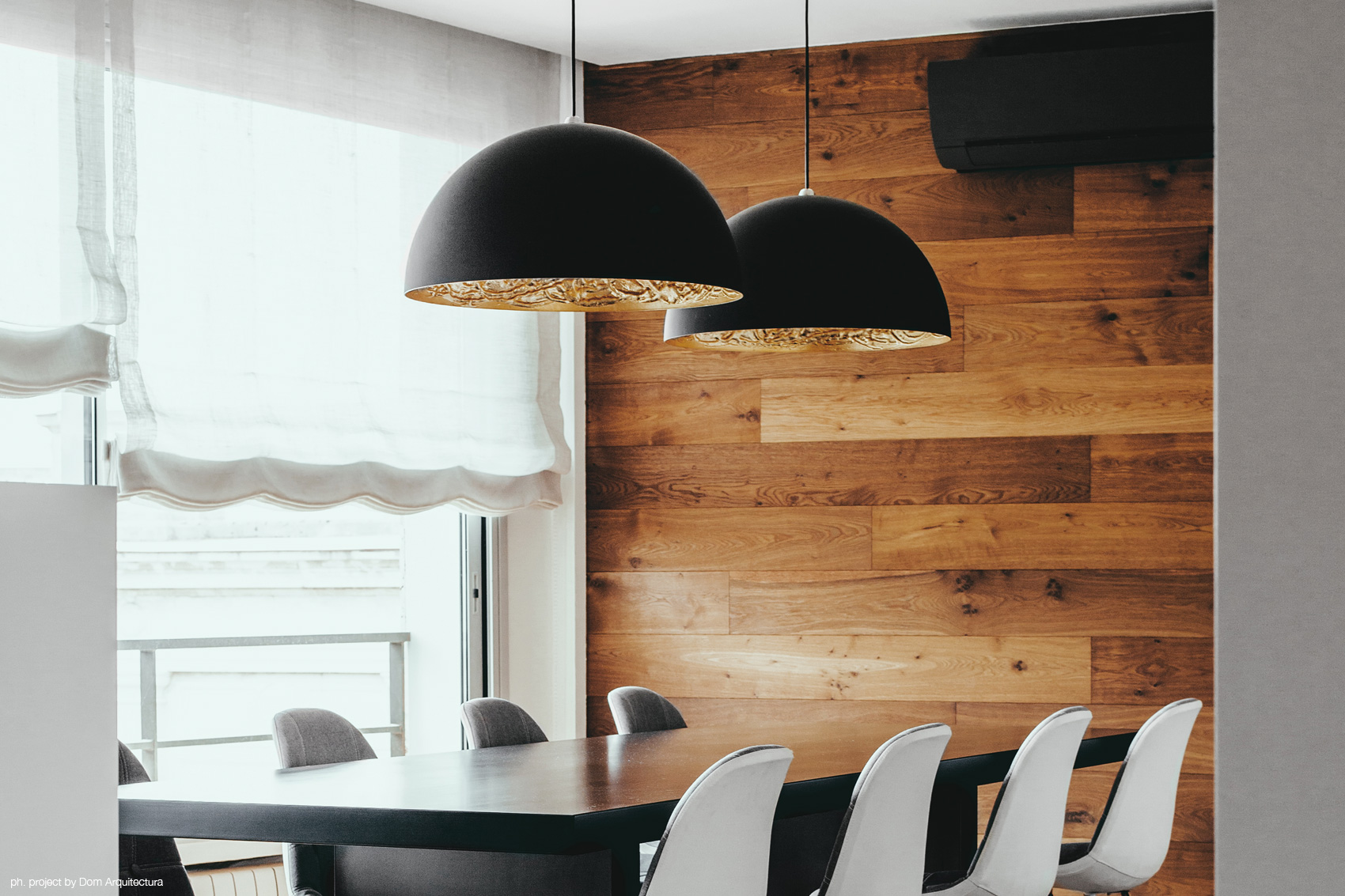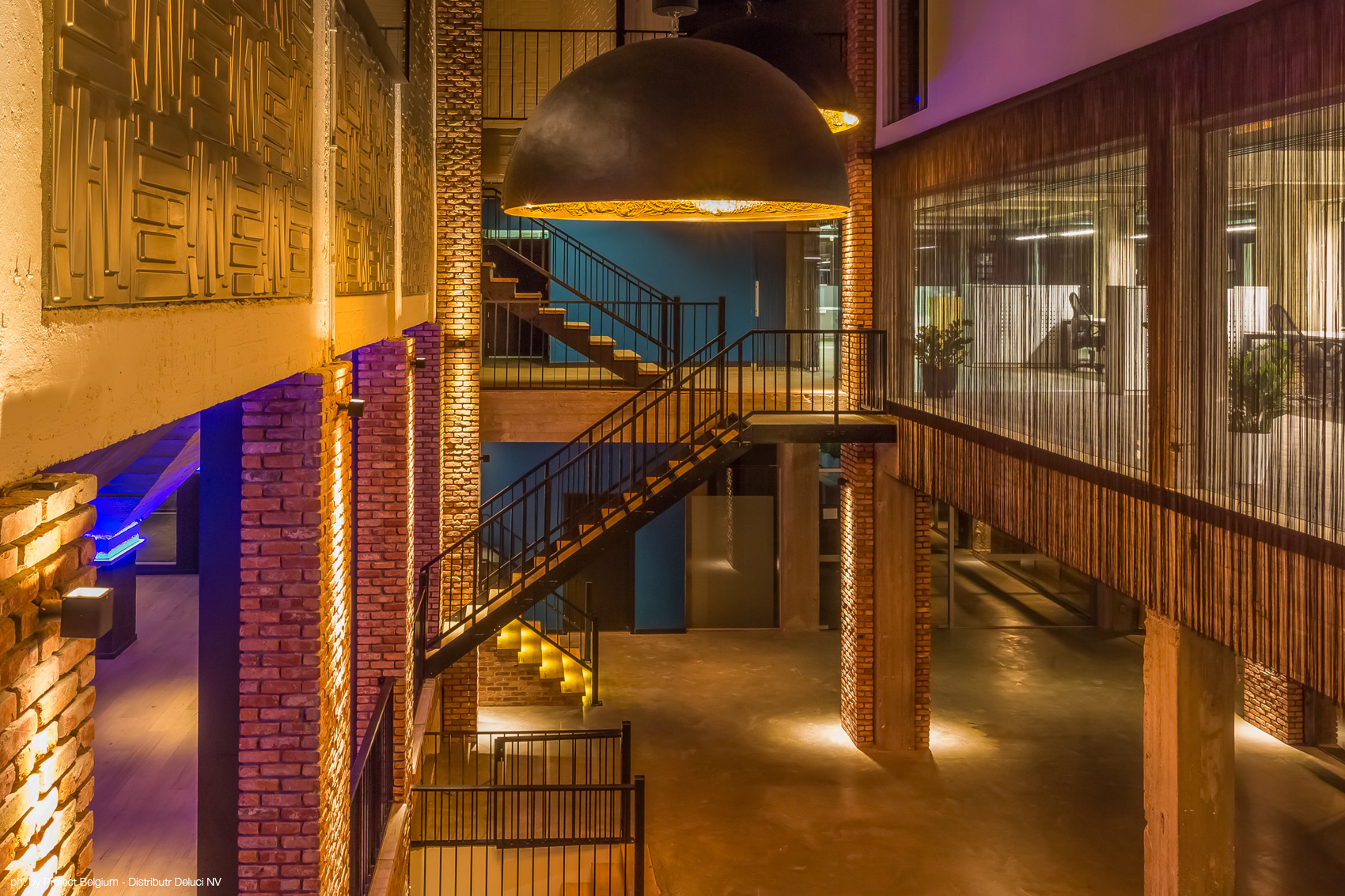 ---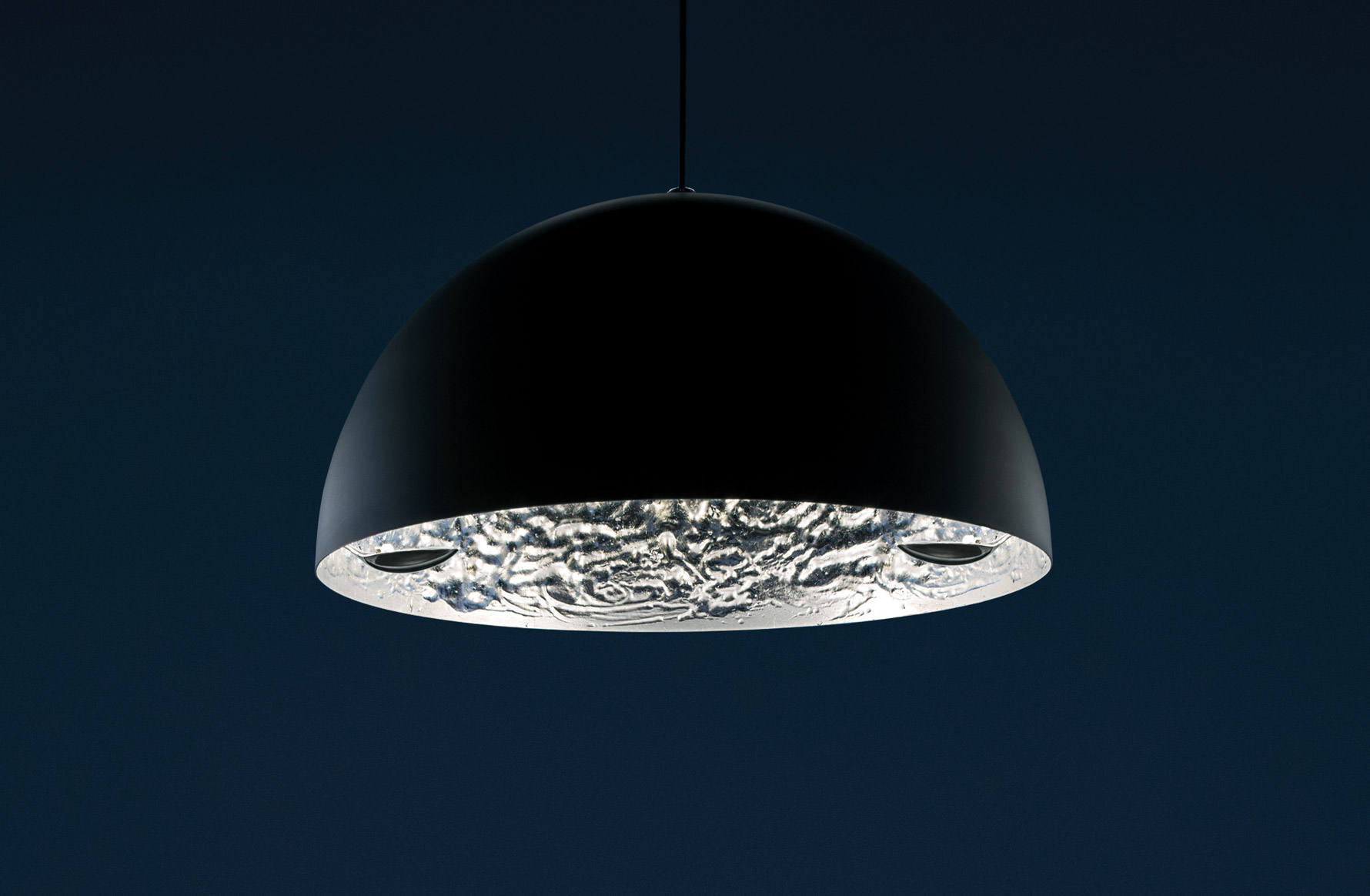 ---
irregular surface lined with silver coloured leaf

irregular surface lined with gold coloured leaf

irregular surface lined with copper coloured leaf
Datasheet
Materials and colours
black metal base; steel spoon lamp holder

Ø 40/60/80 cm
aluminium hemisphere with internal irregular surface lined with gold/silver/copper coloured leaf, matt black exterior

Ø 100 cm
fiberglass hemisphere with internal irregular surface lined with gold/silver/copper coloured leaf, matt black exterior
Light source
Ø 40/60 cm
LED board 24V DC / 2x5W / energy class A / lumen 1000 / K range 2600-2800 / CRI 80

Ø 80/100 cm
LED board 24V DC / 4x5W / energy class A / lumen 2000 / K range 2600-2800 / CRI 80

available on request version with mains voltage LED bulbs (with nickel base and black cable)
Power supply
driver 24V DC low voltage 220-240V Triac dimmable
(110V available on request)
Dimensions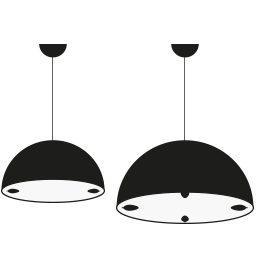 base Ø 15×7,5 cm,
Ø 40/60 cm with 2 spoons
Ø 80/100 cm with 4 spoons
suspensions cables 170 cm to be cut to size
Order code Ø 40/60 cm
| | |
| --- | --- |
| SM24LS | Ø 40 cm / silver |
| SM24LG | Ø 40 cm / gold |
| SM24LC | Ø 40 cm / copper |
| | |
| SM26LS | Ø 60 cm / silver |
| SM26LG | Ø 60 cm / gold |
| SM26LC | Ø 60 cm / copper |
Order code Ø 80/100 cm
| | |
| --- | --- |
| SM28LS | Ø 80 cm / silver |
| SM28LG | Ø 80 cm / gold |
| SM28LC | Ø 80 cm / copper |
| | |
| SM210LS | Ø 100 / cm silver |
| SM210LG | Ø 100 / cm gold |
| SM210LC | Ø 100 / cm copper |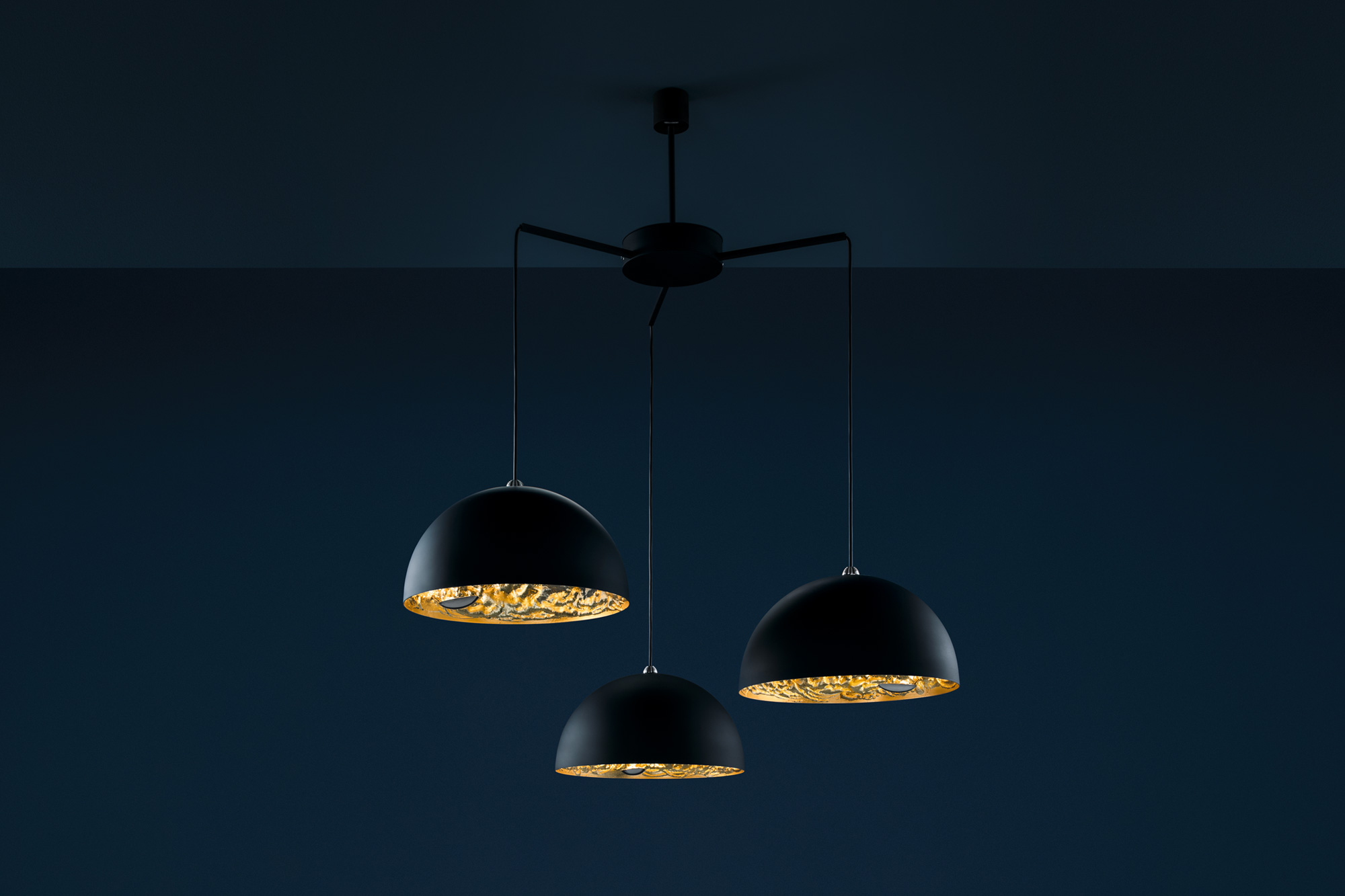 Next lamp
Stchu-Moon 02 Chandelier