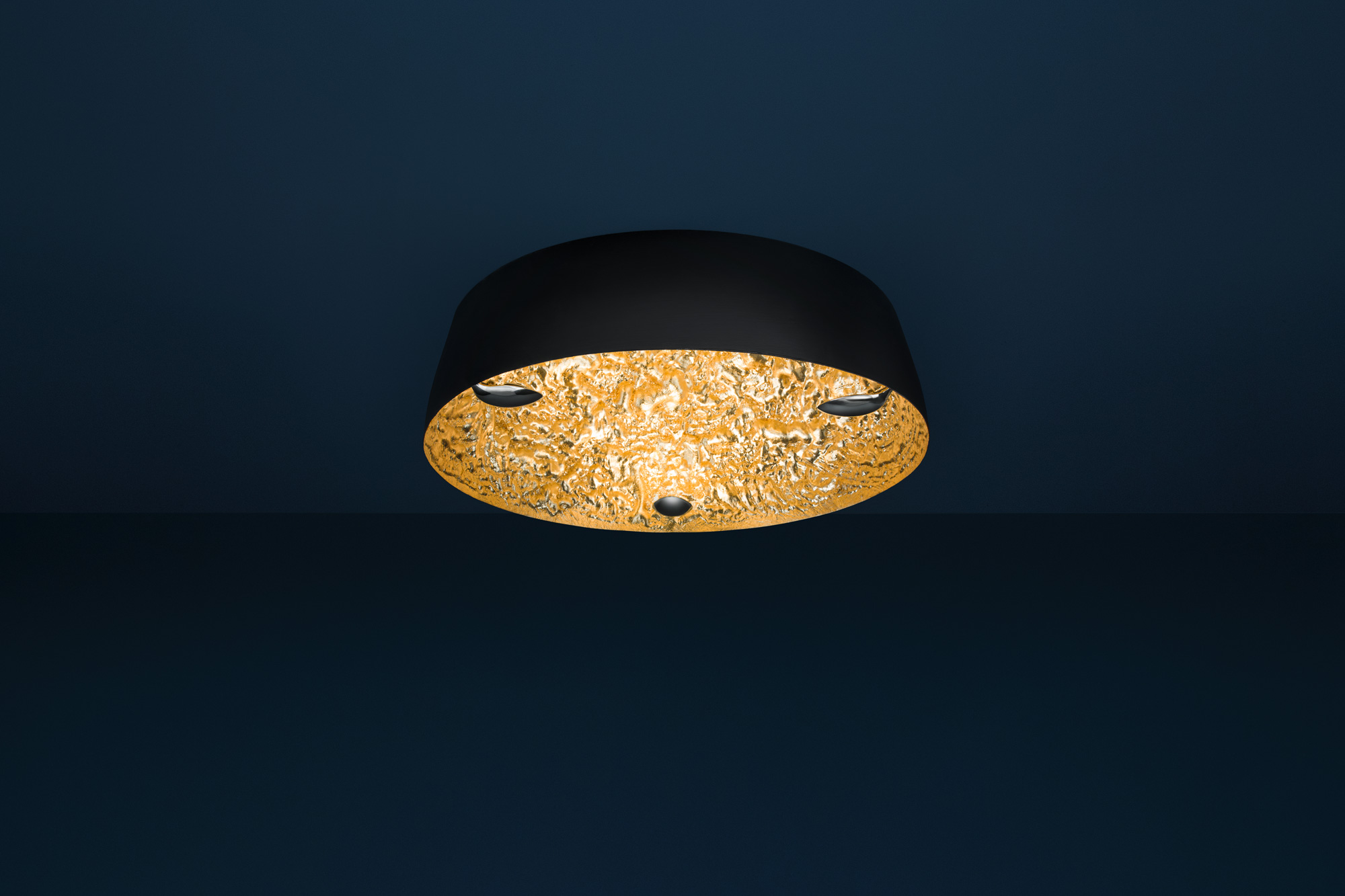 Stchu-Moon SR
---
---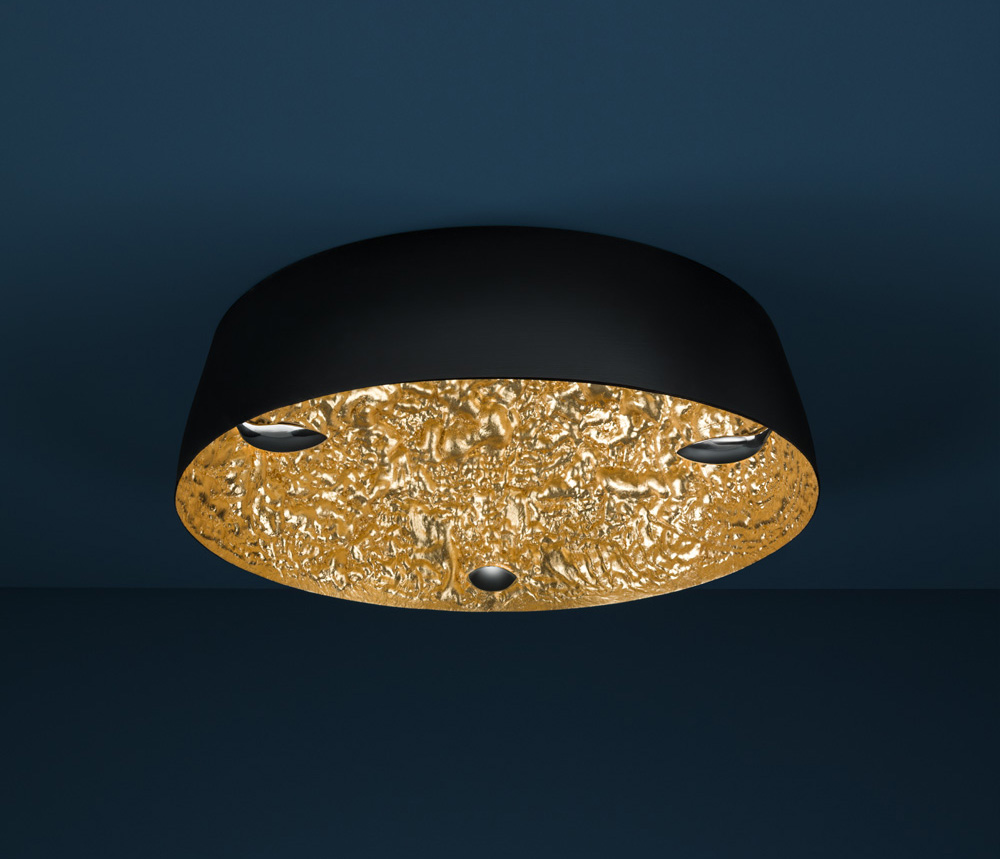 The origins
Stchu-Moon separates the light source from the lighting object, which takes on its own aesthetic quality as a result. The light is refracted off deliberately irregular surfaces, which multiplies their quantity, making the entire object a glowing light.
Our products are crafted
using both hands and brain.
Beauty is subjective: you can like what others don't. But perfection is perfection.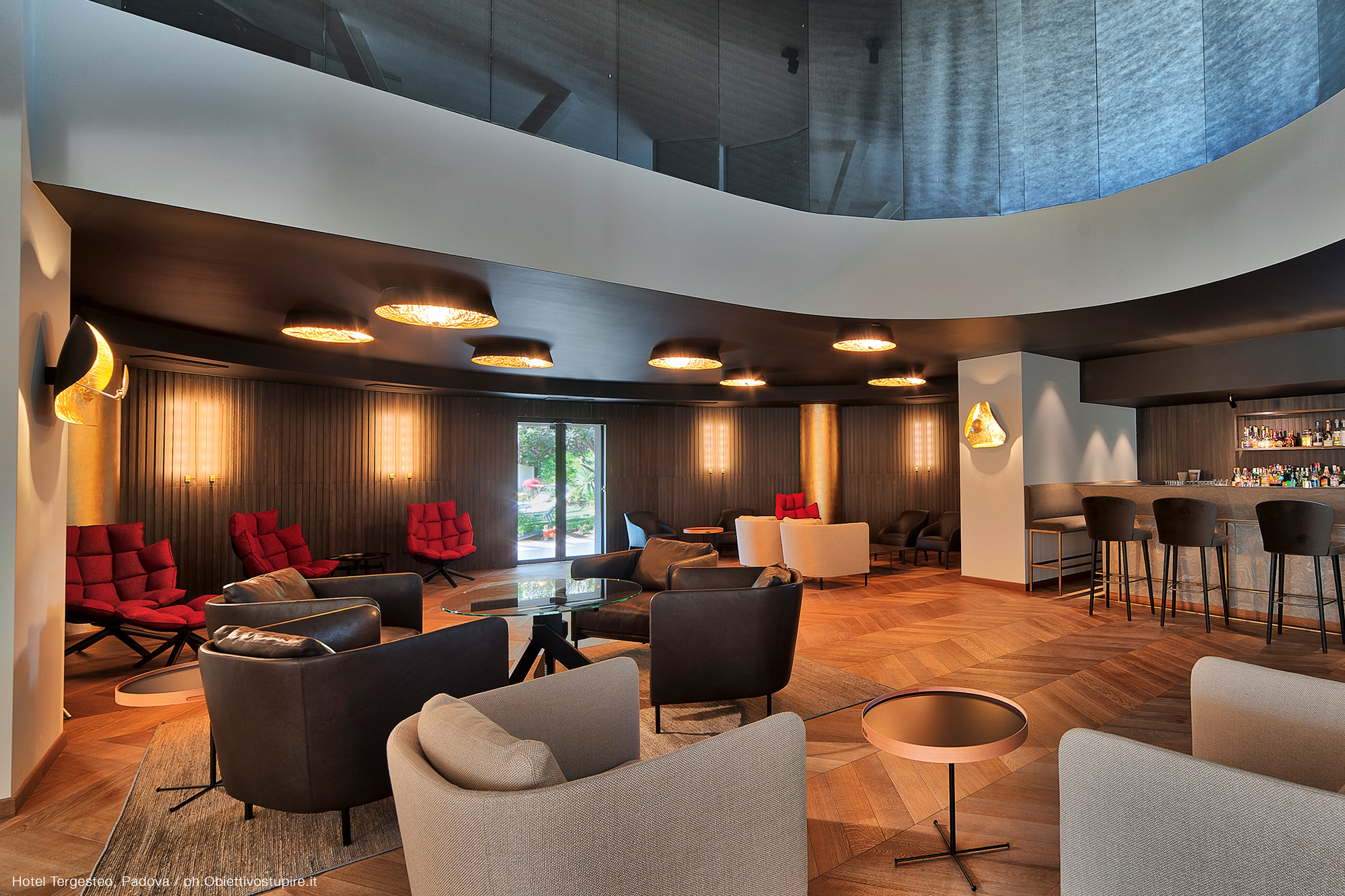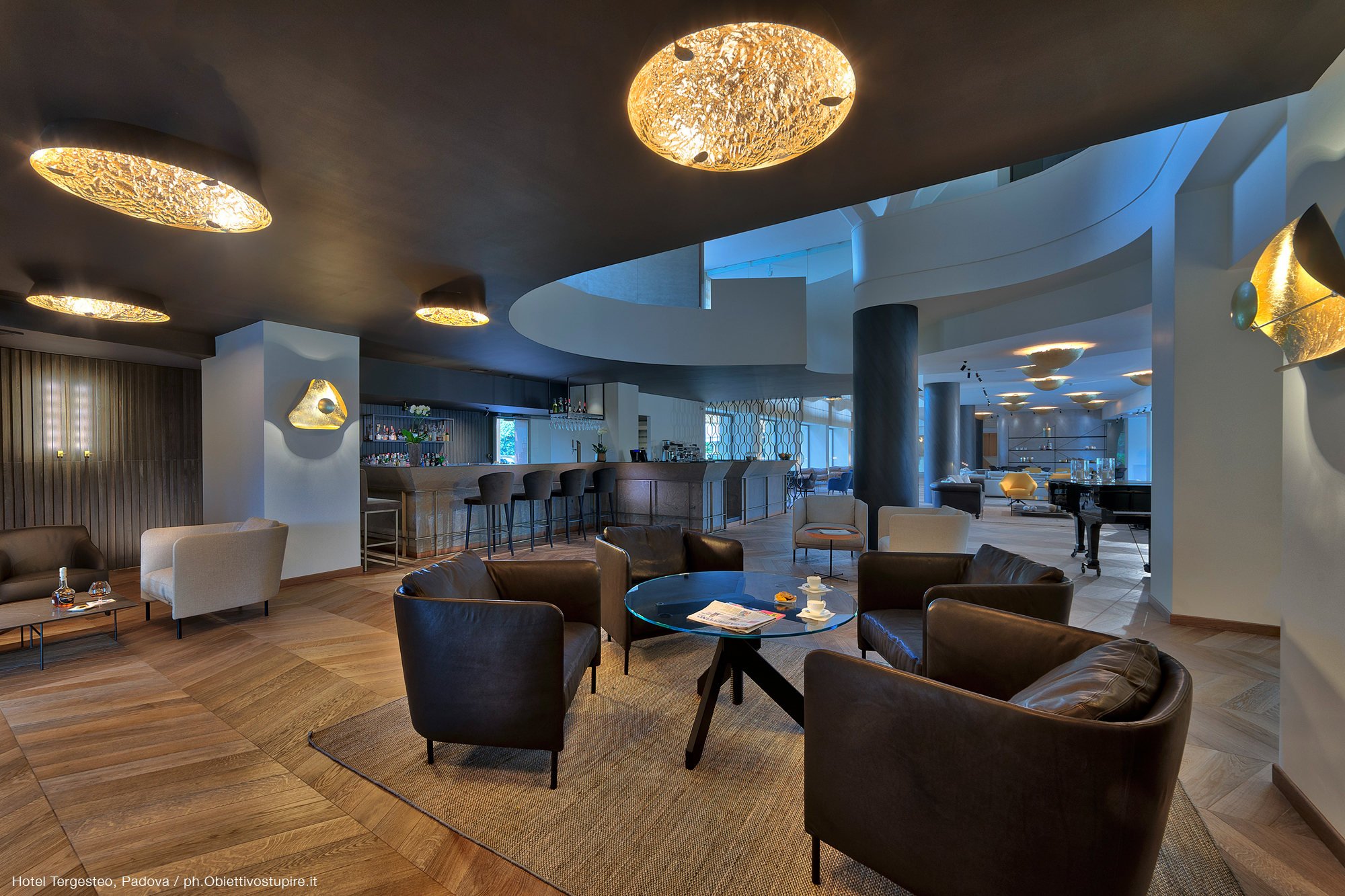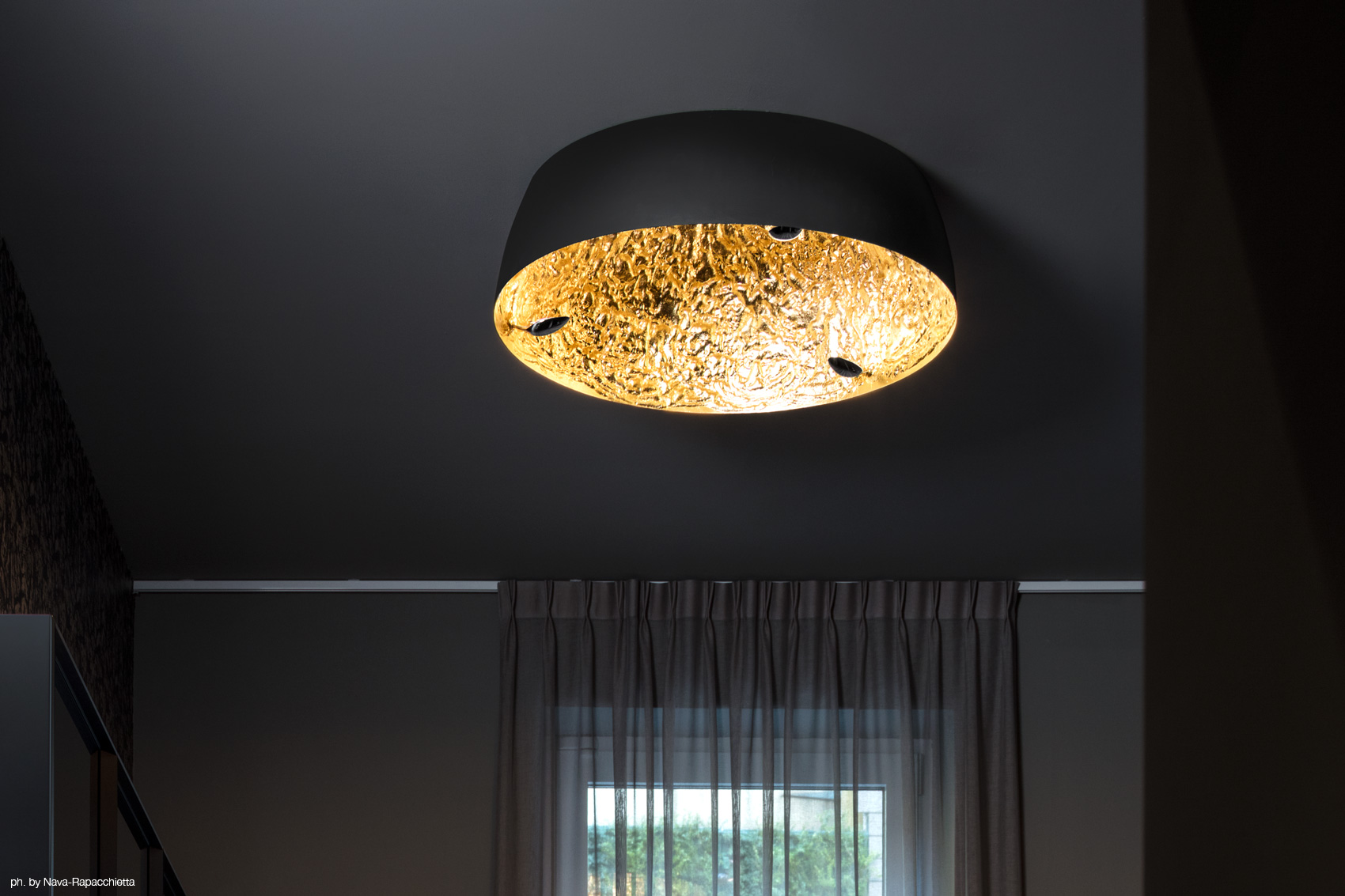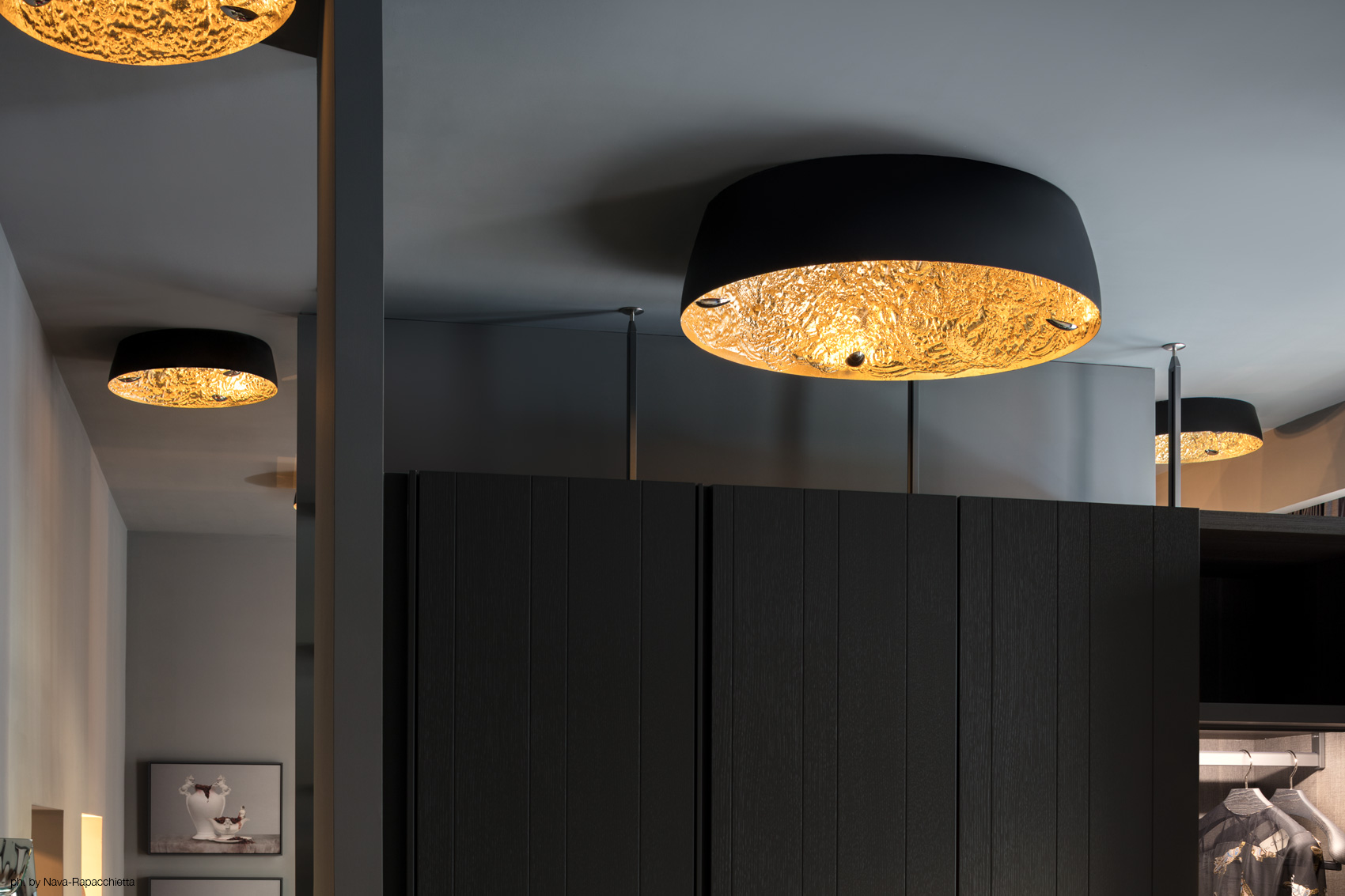 ---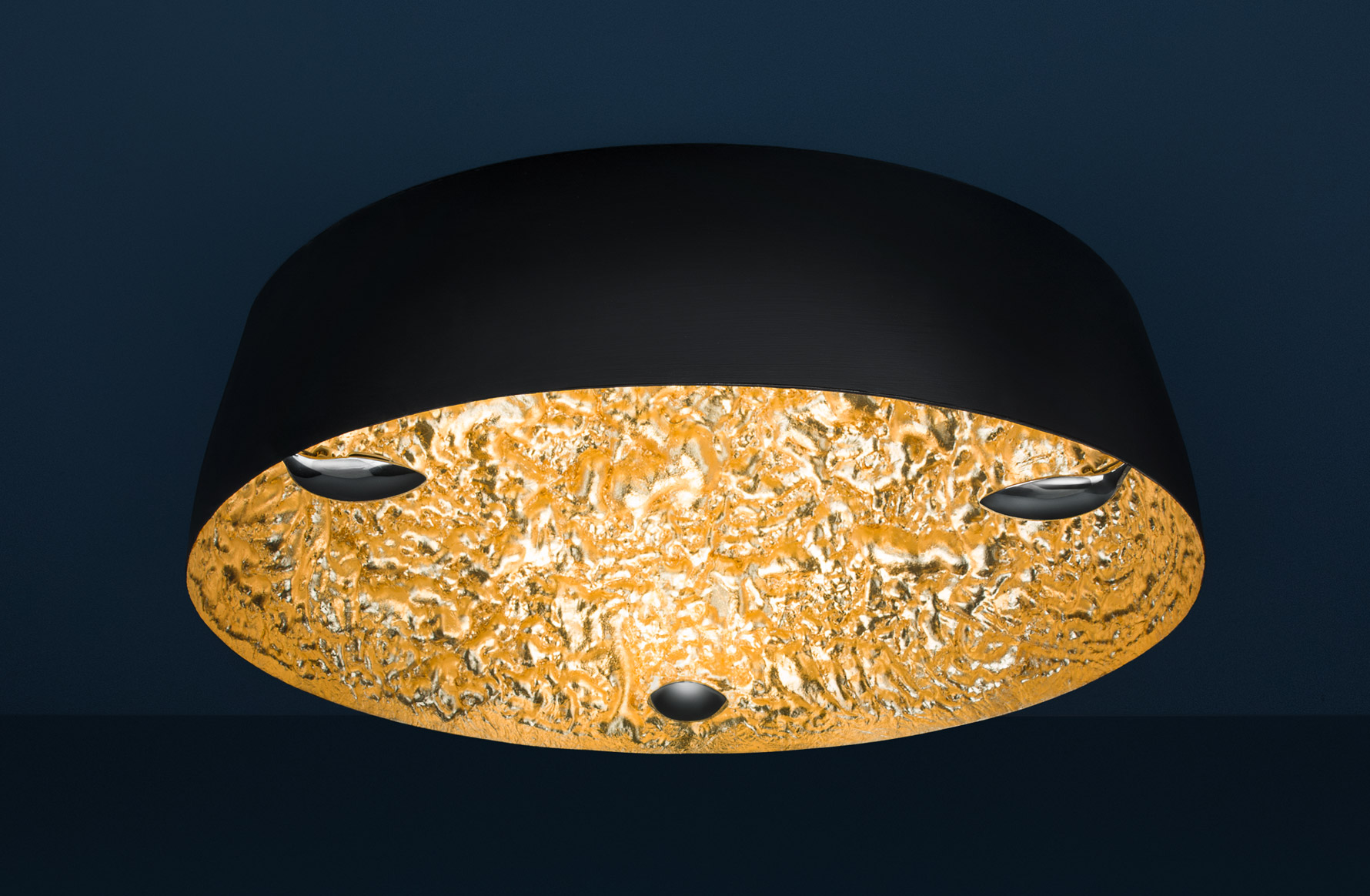 ---
irregular surface lined with silver coloured leaf

irregular surface lined with gold coloured leaf

irregular surface lined with copper coloured leaf
Datasheet
Materials
aluminium or fiberglass hemisphere with internal irregular surface lined with gold/silver/copper coloured leaf; matt black exterior, steel spoon lamp holder
Light source
Ø 60/80 cm
LED board 24V DC / 3x5W / energy class A / lumen 1500 / K range 2600-2800 / CRI 80

Ø 120 cm
LED board 24V DC / 4x5W / energy class A / lumen 2000 / K range 2600-2800 / CRI 80
Power supply
driver 24V DC low voltage 220-240V Triac dimmable
Dimension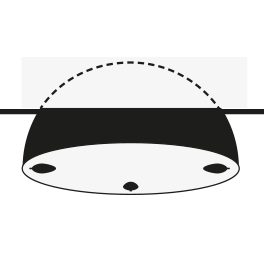 hemisphere Ø 60, 80, 120 cm
Order code
Available on request