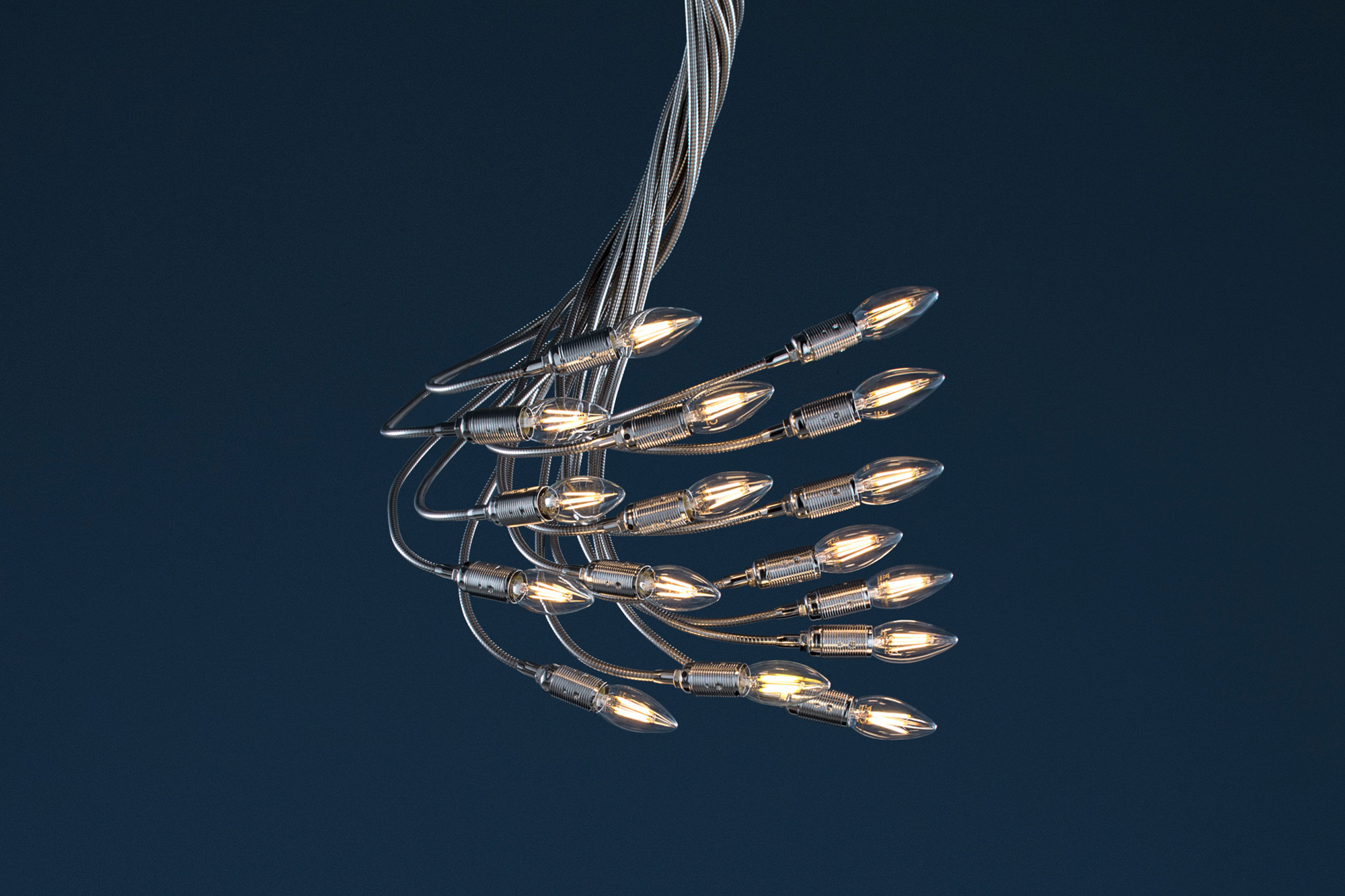 Turciù 16 / 21 / 36
---
---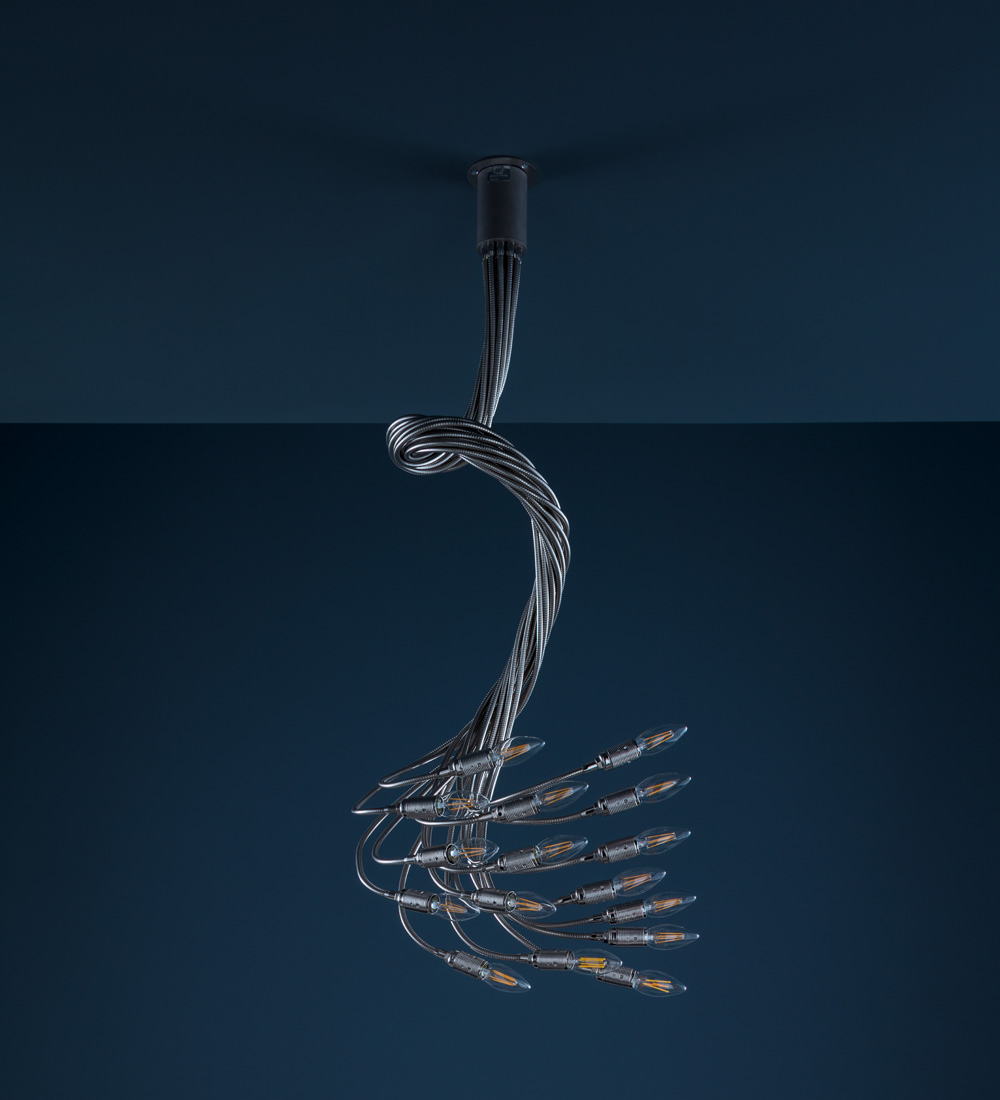 The origins
The Turciù series, the first designed by Catellani, takes its name from the fact that you can twist and shape the flexible arms of these lamps as you wish, making the most of the ability to interact with this lighting fixture.
When dealing with creativity, mutability and incoherence are the only symptoms you do not need to treat.
I can't believe what I've done so far... It looks like a miracle.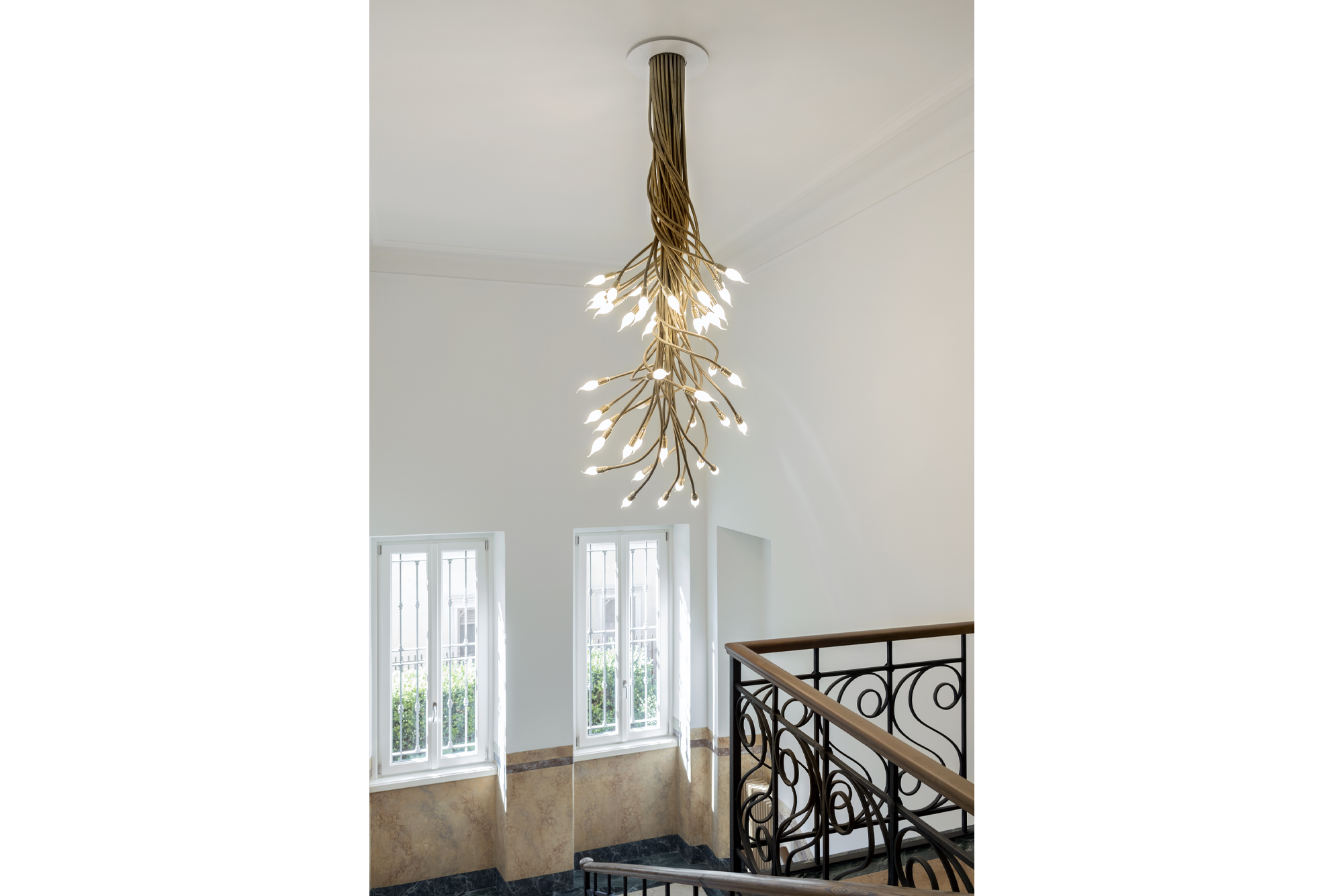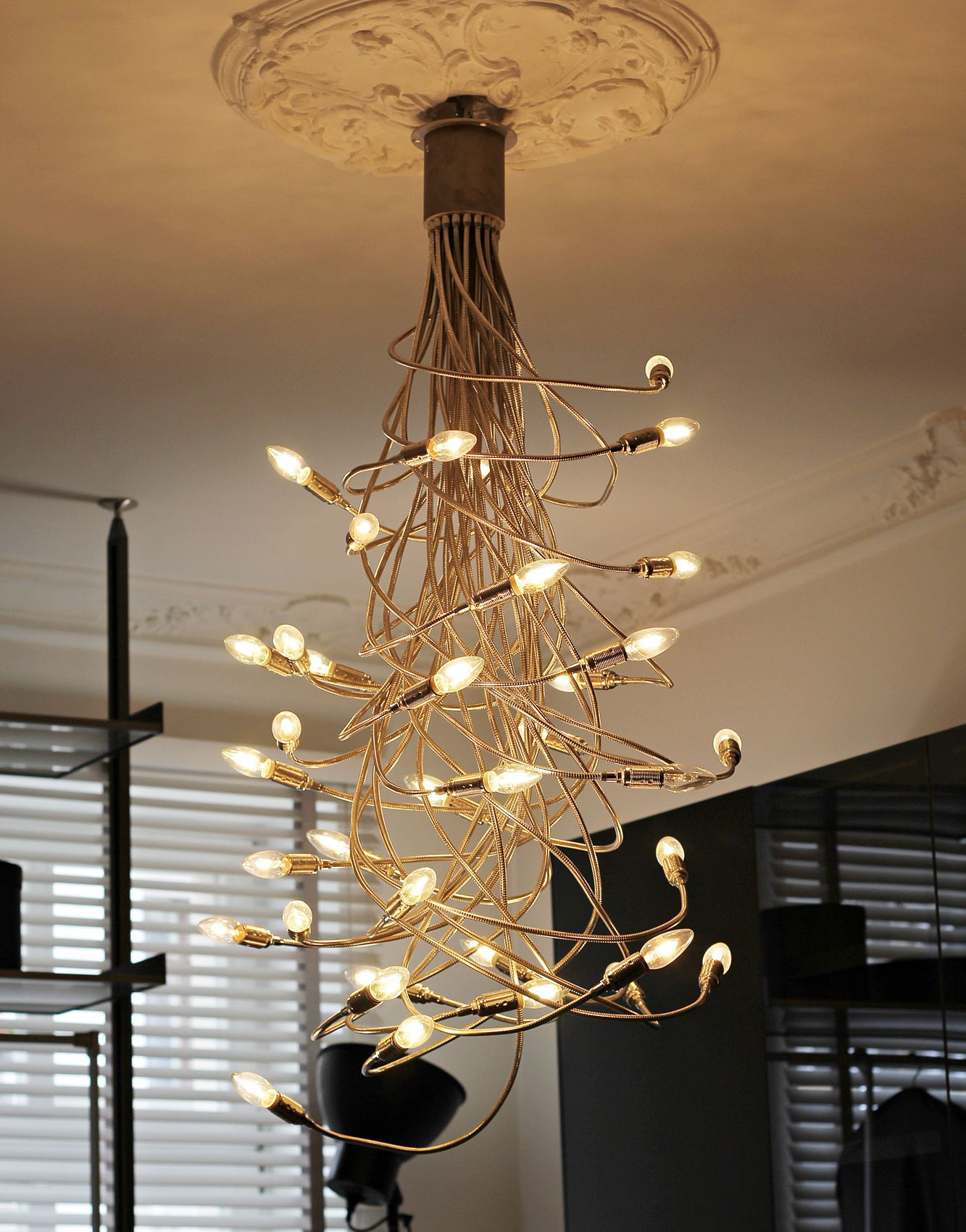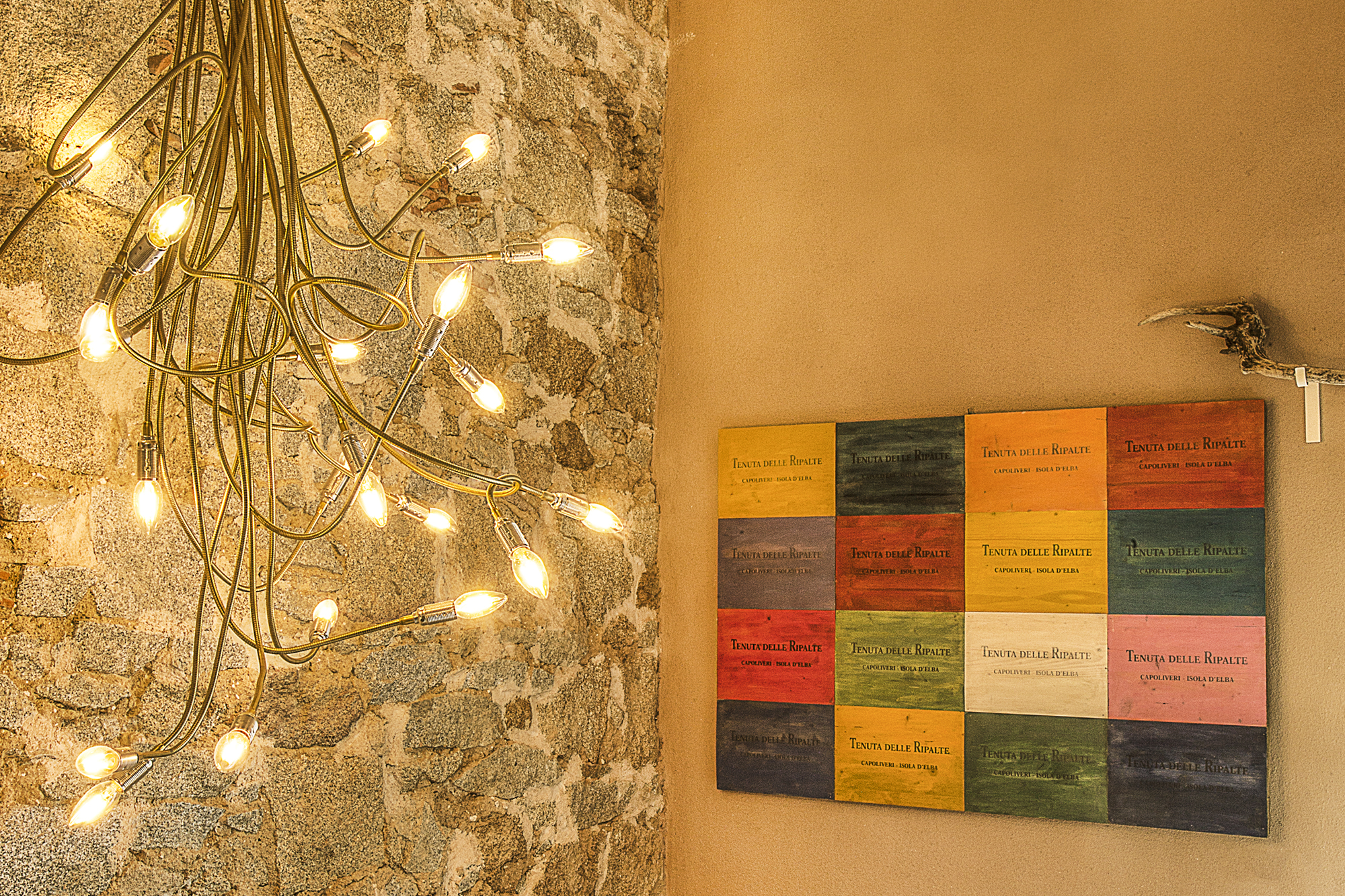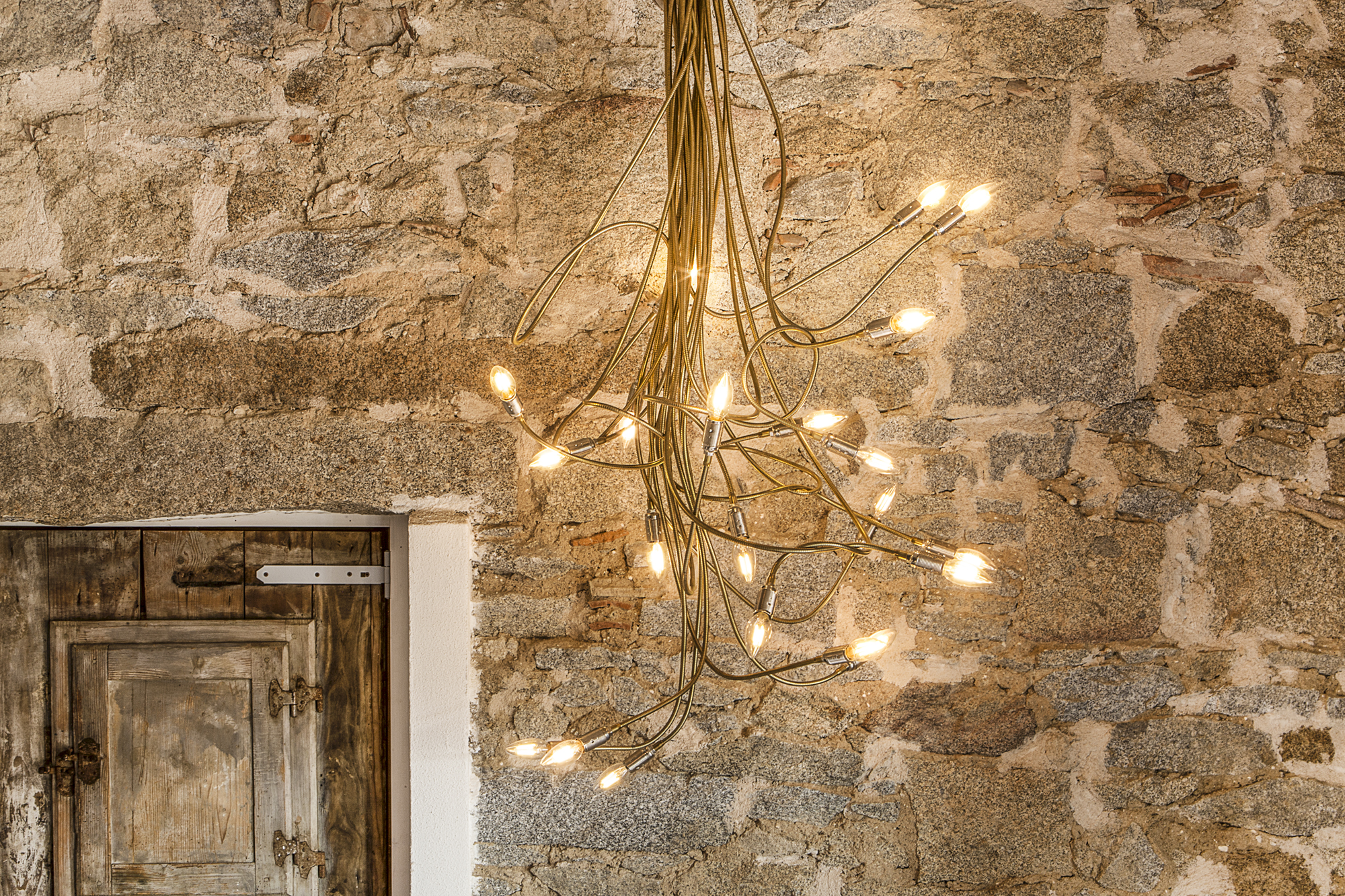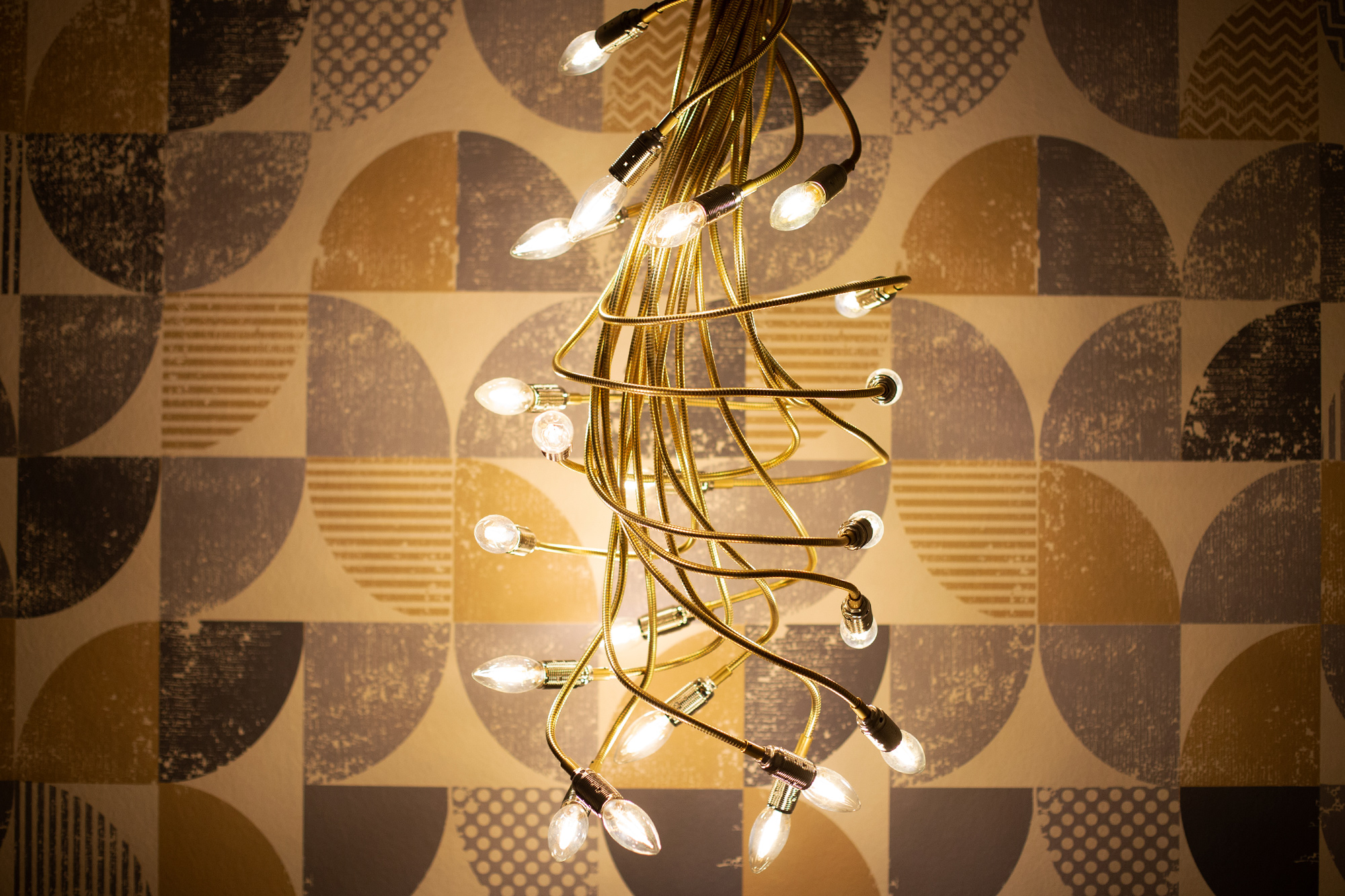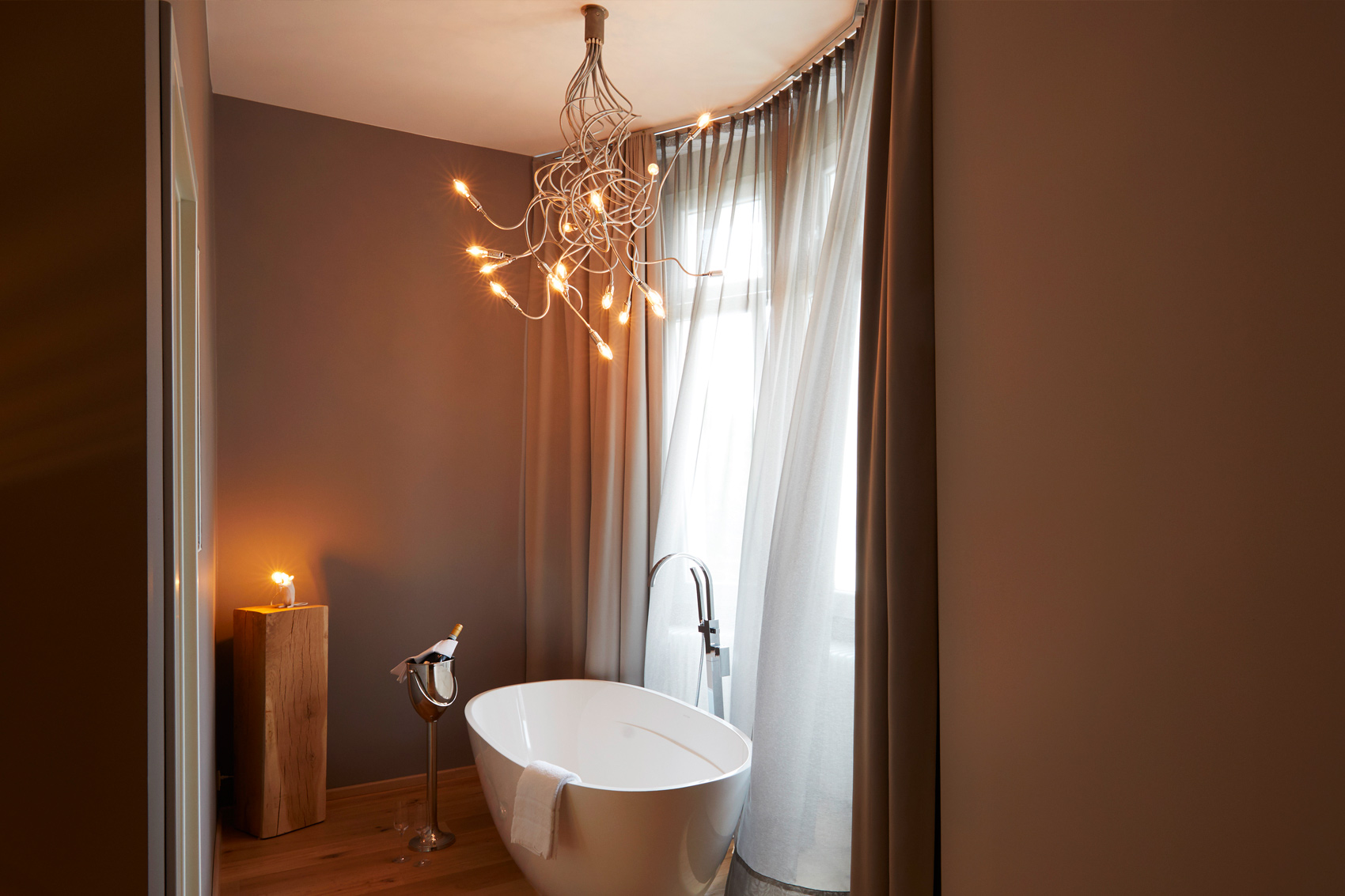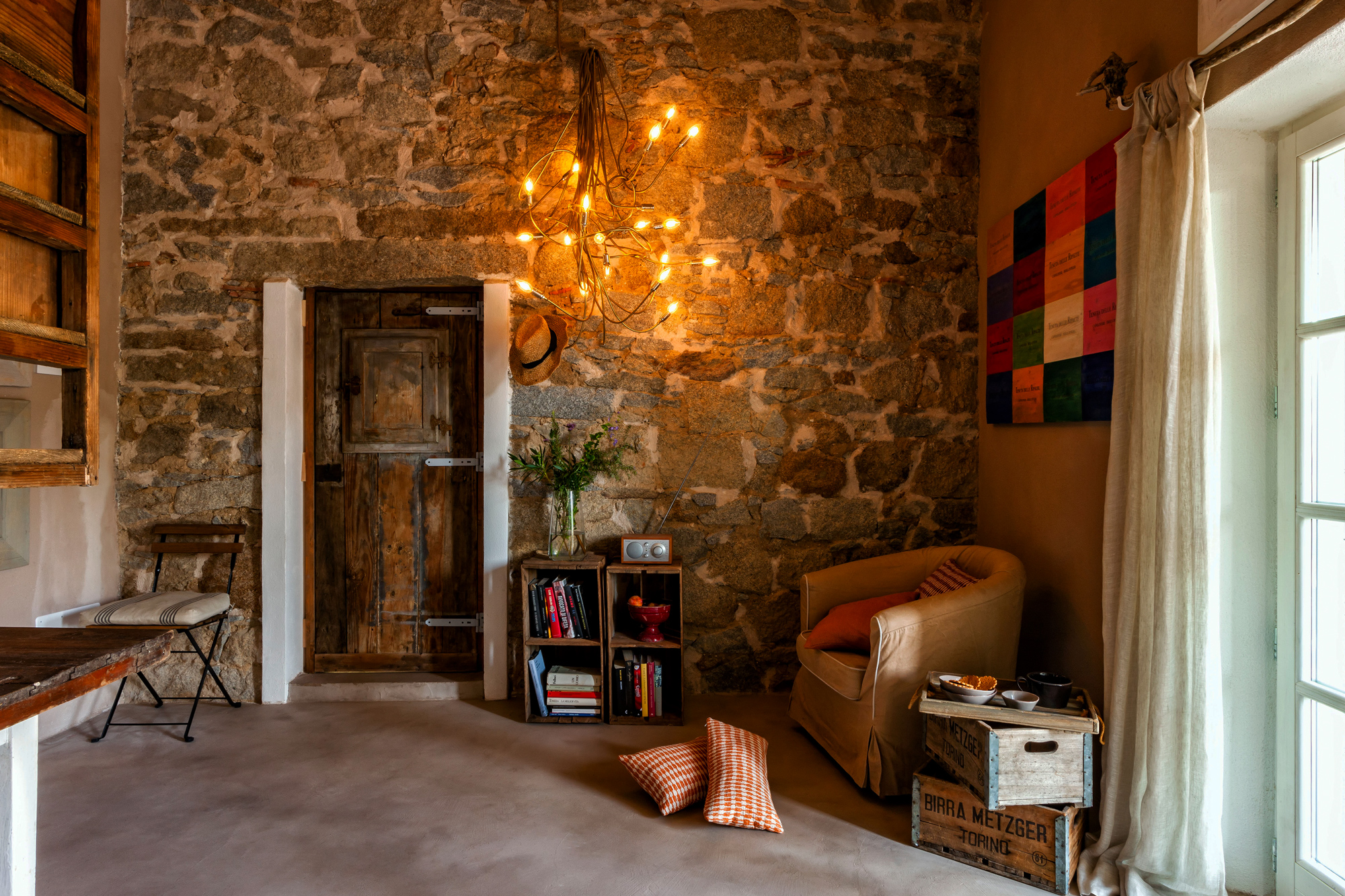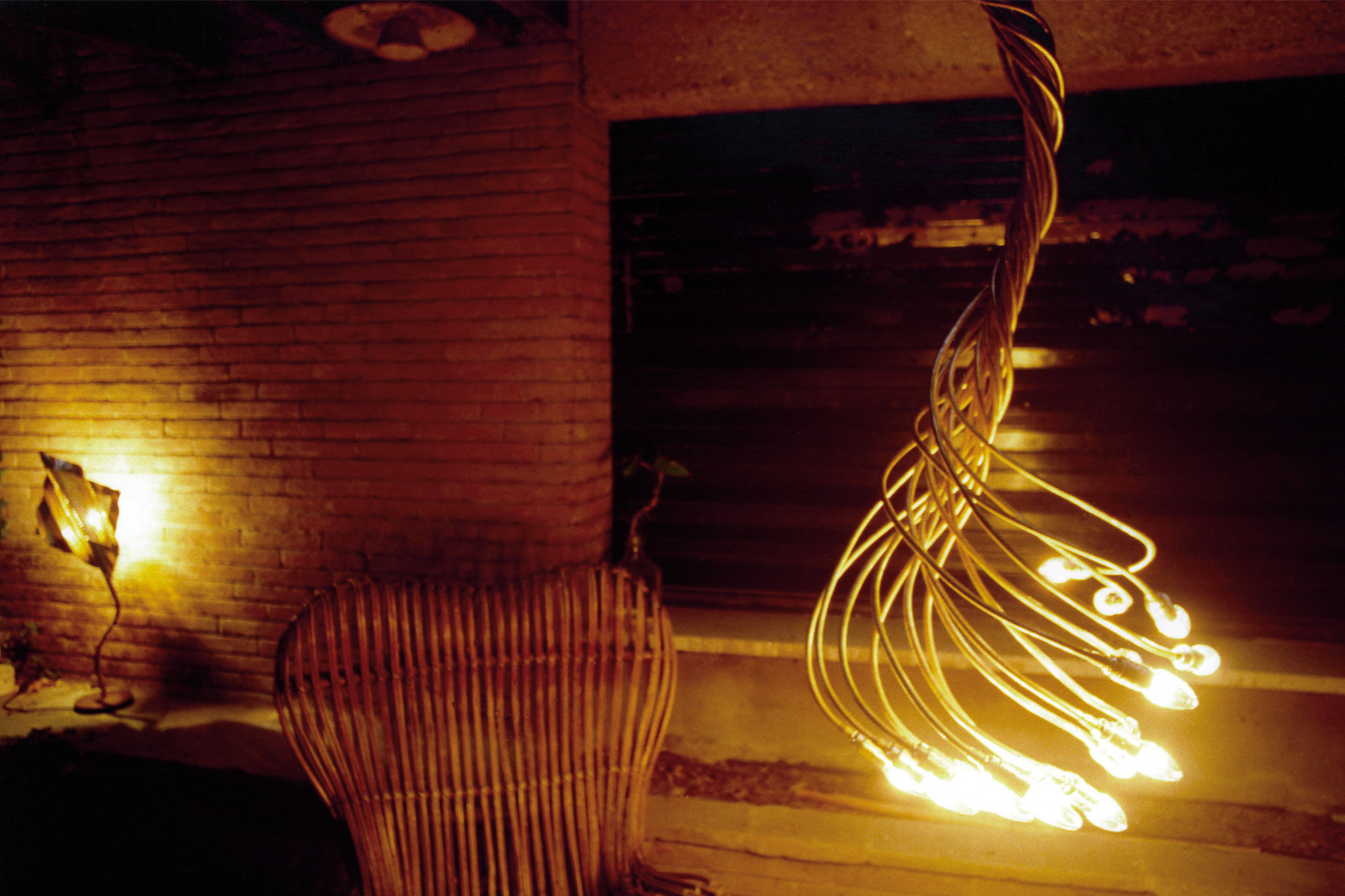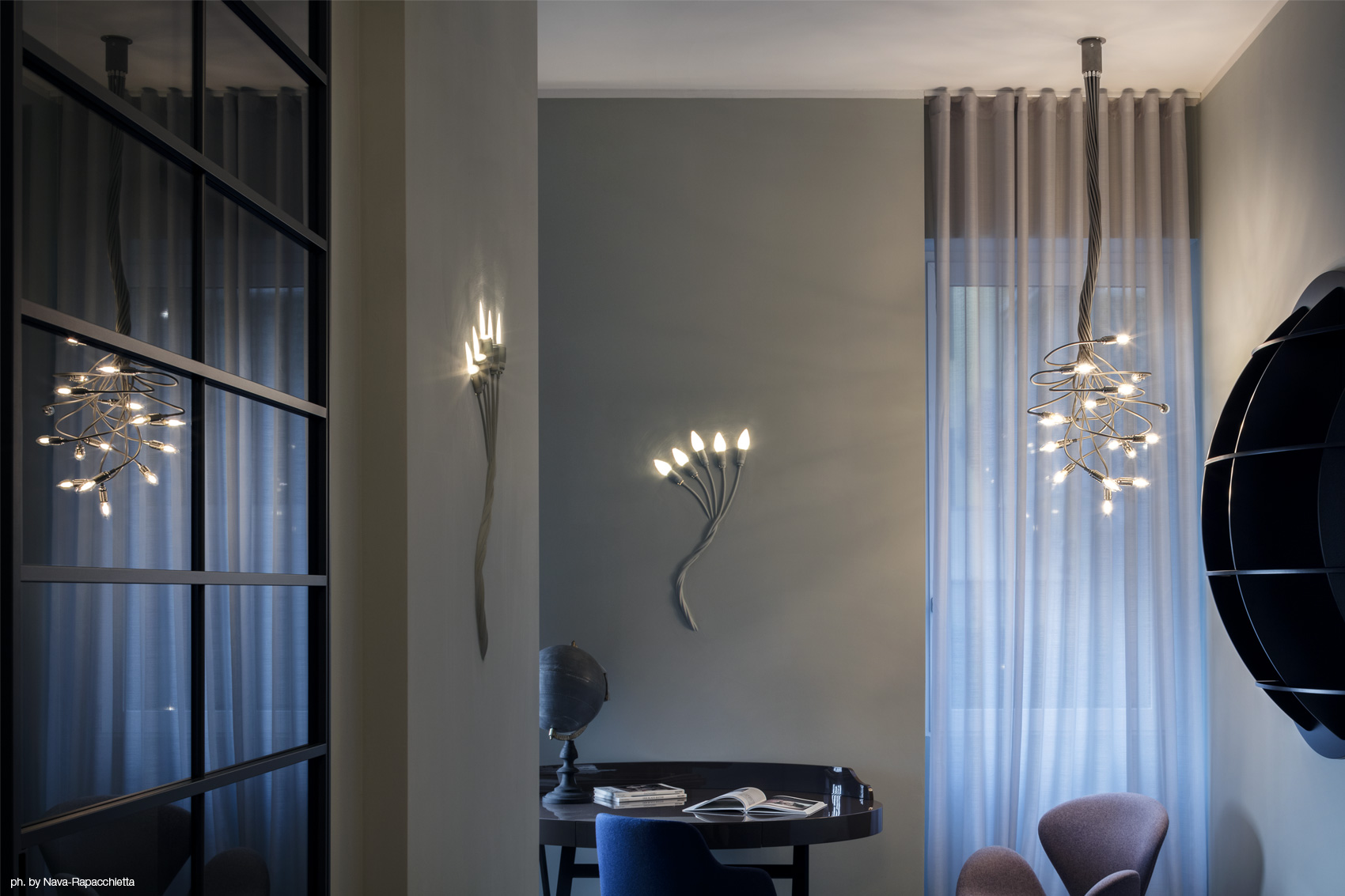 ---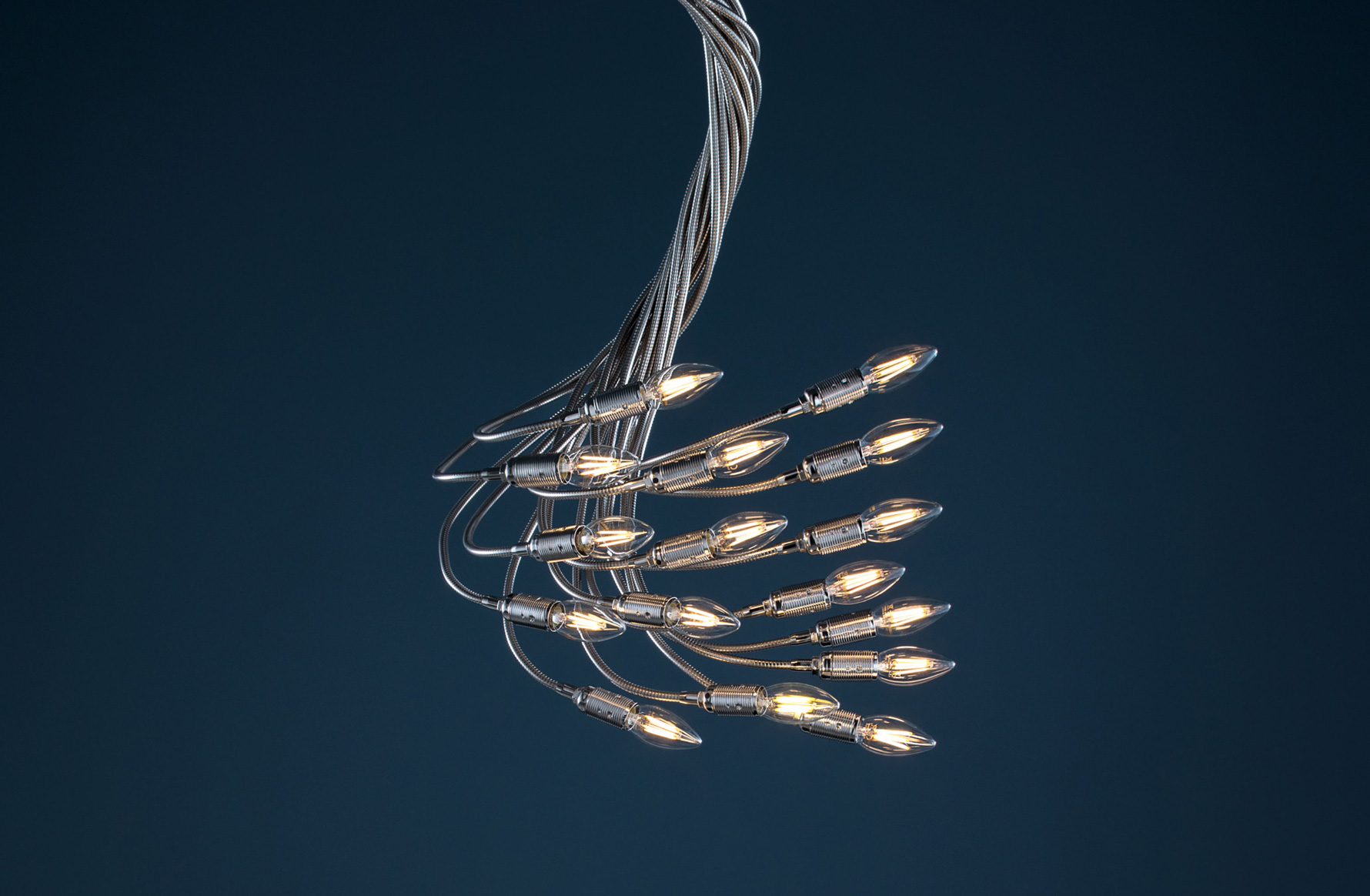 ---
Datasheet
Type
ceiling/pendant lamp
Materials and colours
satin metal base, mouldable nickel or brass flex
Light source
Turciù 16
LED bulb E14 230V / 16x4W / energy class F / lumen 5760 / K 2700 / CRI >80
Turciù 21
LED bulb E14 230V / 21x4W / energy class F / lumen 7560 / K 2700 / CRI >80
Turciù 36
LED bulb E14 230V / 36x4W / energy class F / lumen 12960 / K 2700 / CRI >80
EPREL registered light source, click here
Power supply
110V (bulbs not supplied)-240V
Dimensions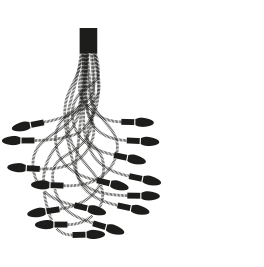 Turciù 16
base Ø 7×11 cm,
H 90/160 cm variable,
16 flex Ø 0,85 x 150 cm,
weight 9 kg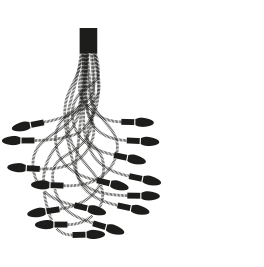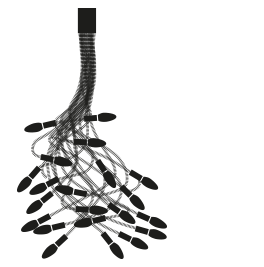 Turciù 21
base Ø 9×11 cm,
H 90/160 cm variable,
5 flex Ø 0,85 x 100 cm,
16 flex Ø 0,85 x 150 cm,
weight 11 kg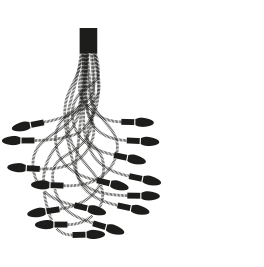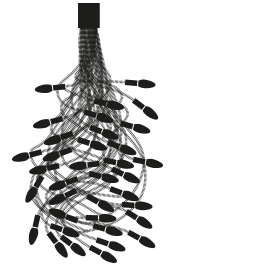 Turciù 36
base Ø 11×11 cm,
H 90/160 cm variable,
7 flex Ø 0,85 x 75 cm,
10 flex Ø 0,85 x 100 cm,
9 flex Ø 0,85 x 125 cm,
10 flex Ø 0,85 x 150 cm,
weight 20 kg
Order code Turciù 16
| | |
| --- | --- |
| TRS16LNC | nickel / LED |
| TRS16LBR | brass / LED |
Order code Turciù 21
| | |
| --- | --- |
| TRS21LNC | nickel / LED |
| TRS21LBR | brass / LED |
Order code Turciù 36
| | |
| --- | --- |
| TRS36LNC | nickel / LED |
| TRS36LBR | brass / LED |