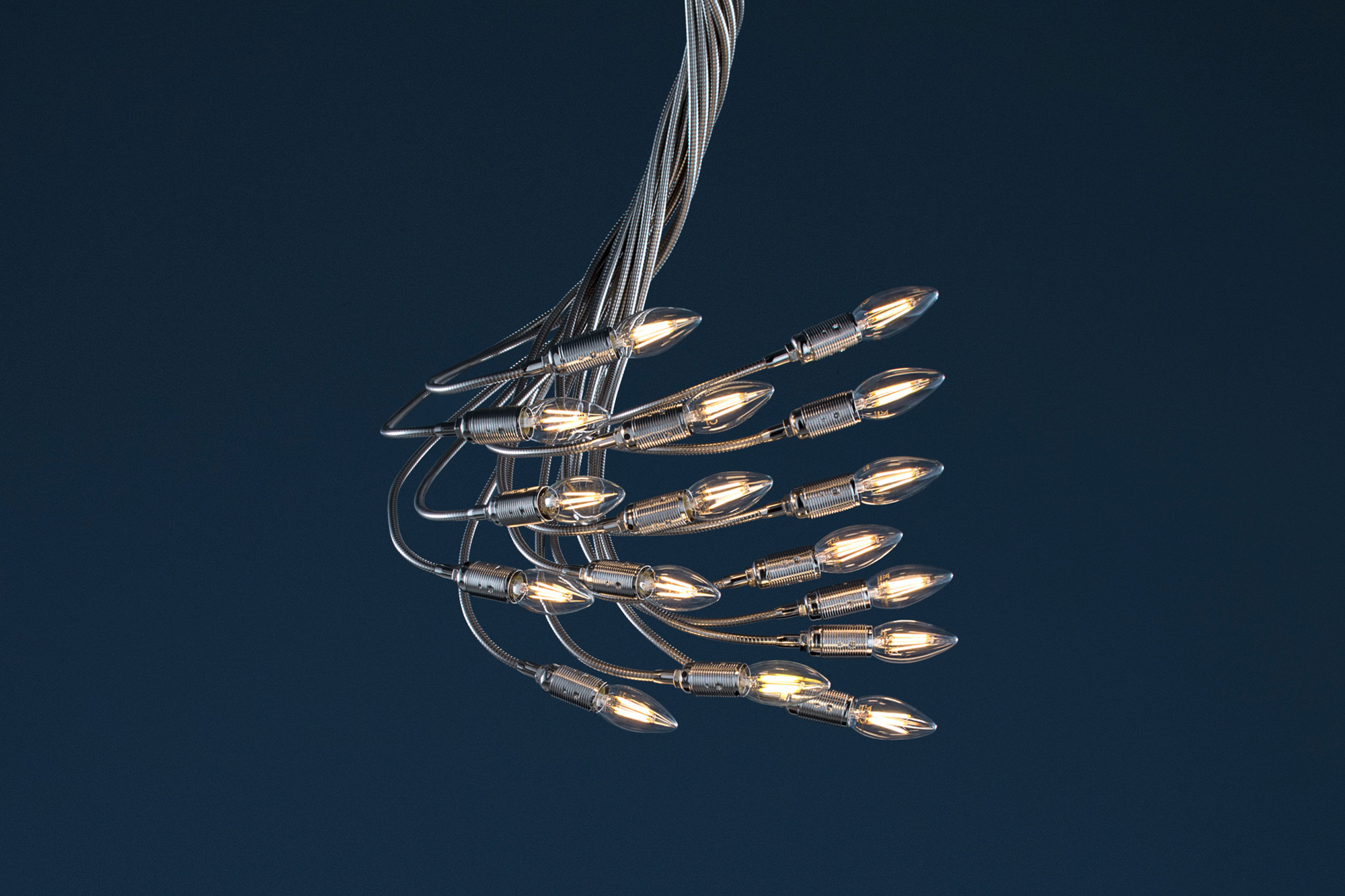 Turciù 16 / 21 / 36
---
---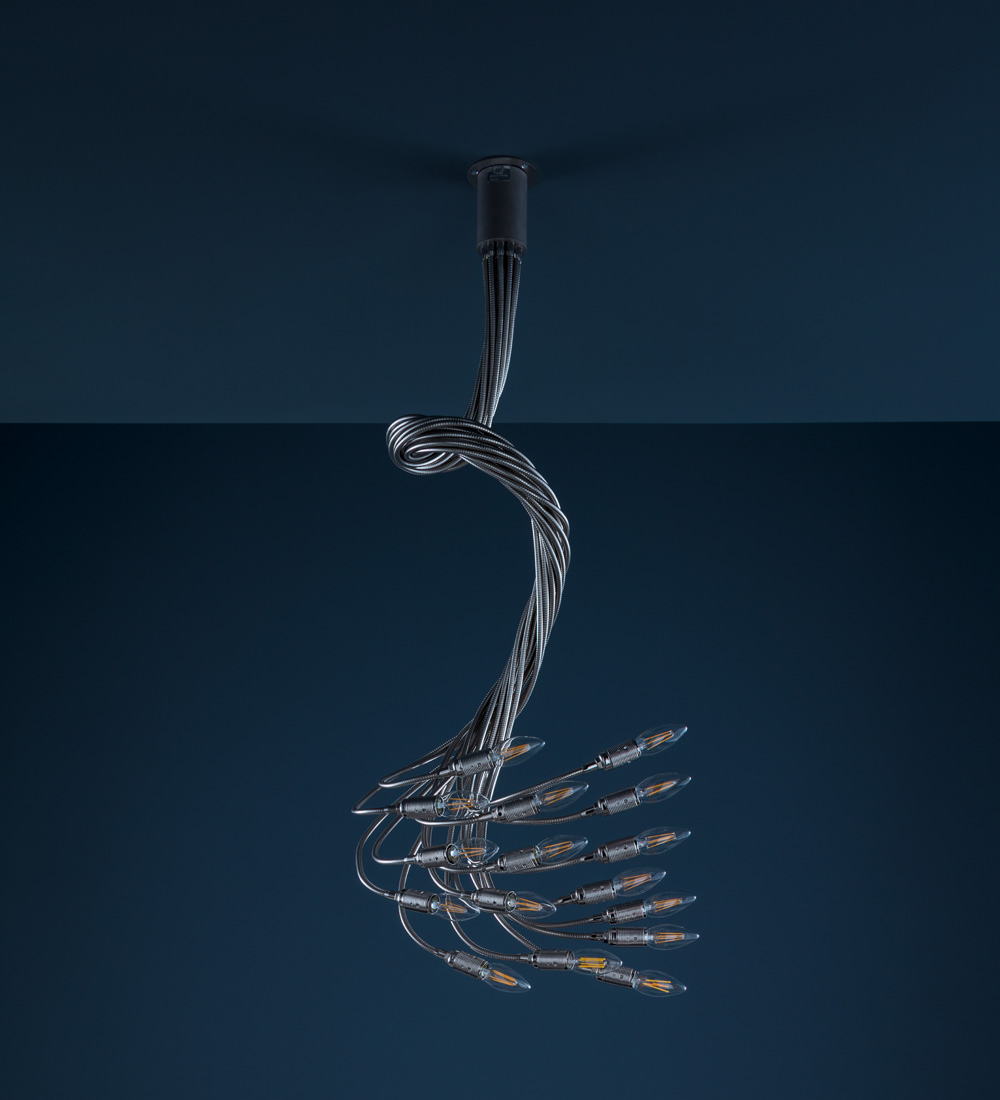 Les origines
La série Turciù, la première lampe signée par Enzo Catellani, tire son nom du geste de pouvoir tordre et modeler à volonté les bras flexibles de ces lampes, en mettant surtout en valeur la possibilité d'interaction avec l'objet-sujet lampe.
If you want to make beautiful things, you have to produce them in a beautiful place.
Our products are hand-crafted in Italy, close to the banks of the river Serio, near Bergamo.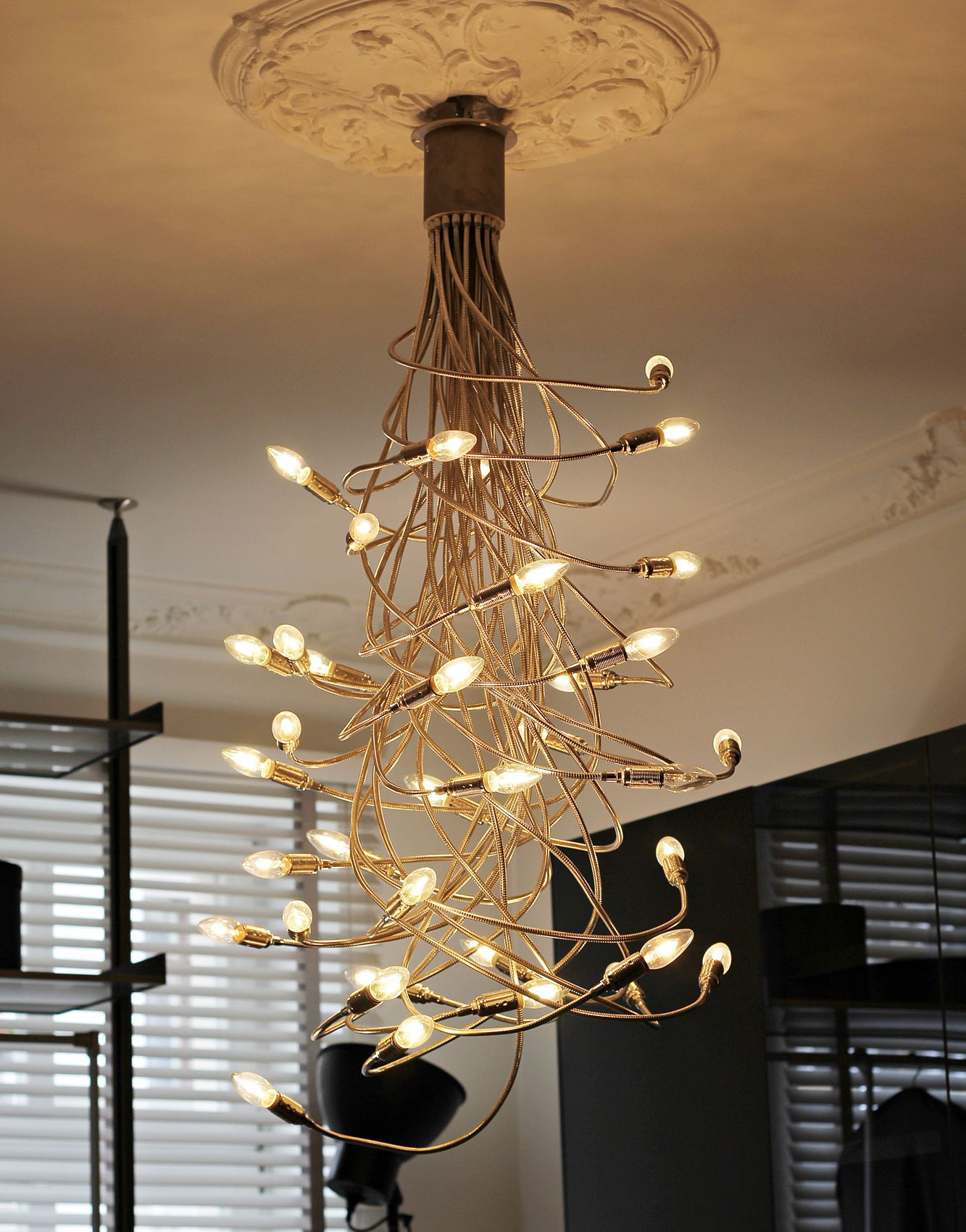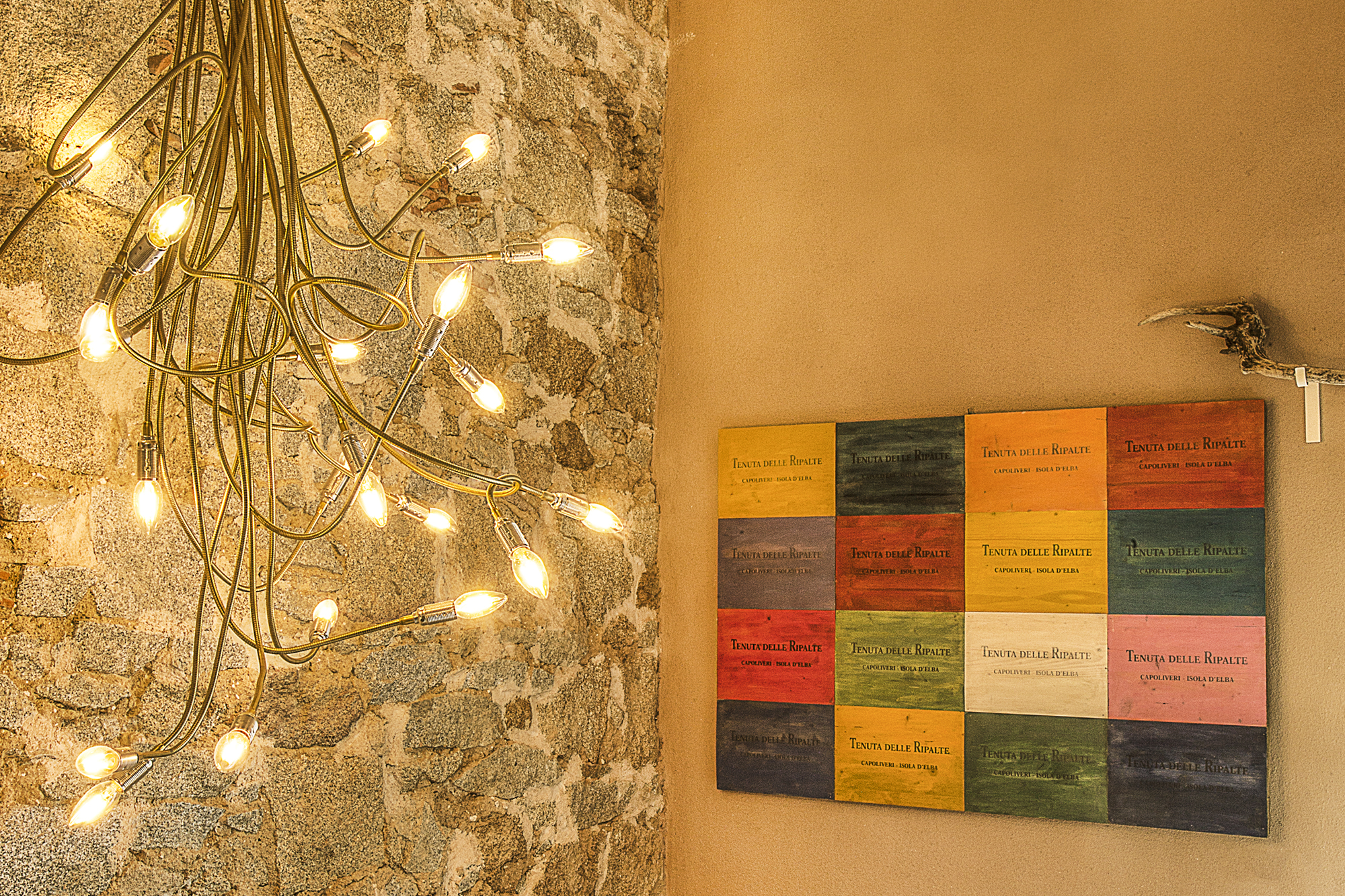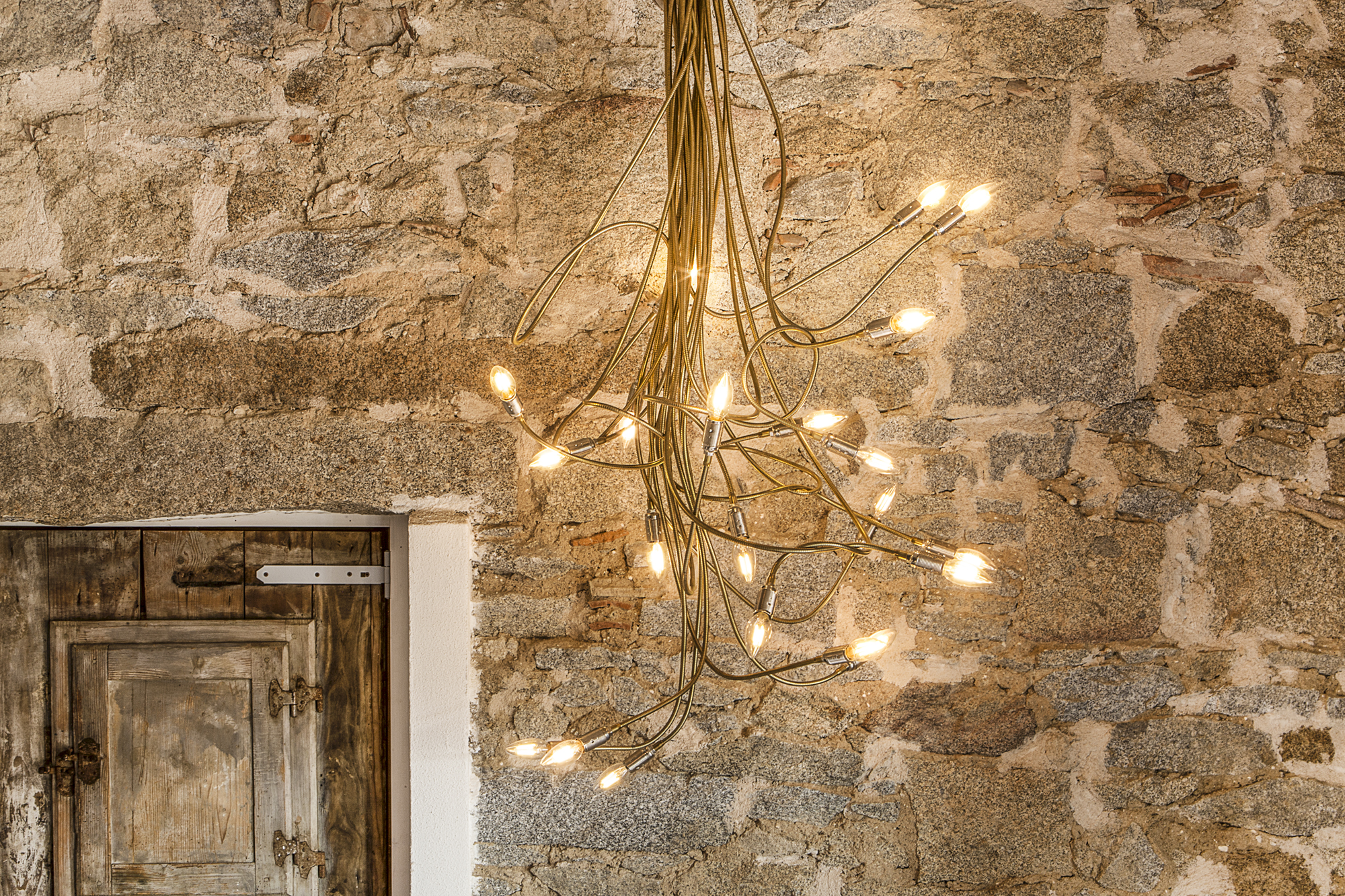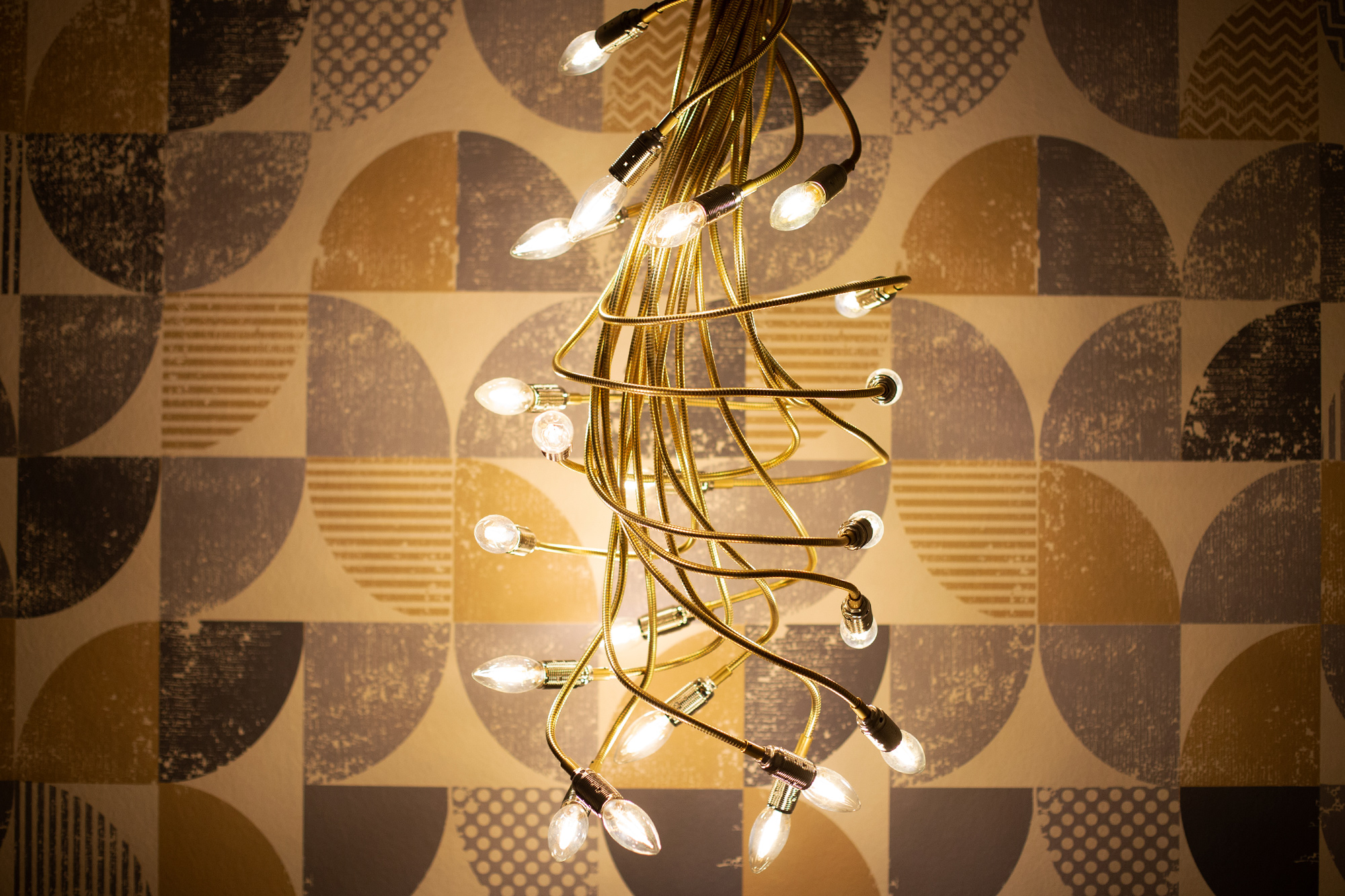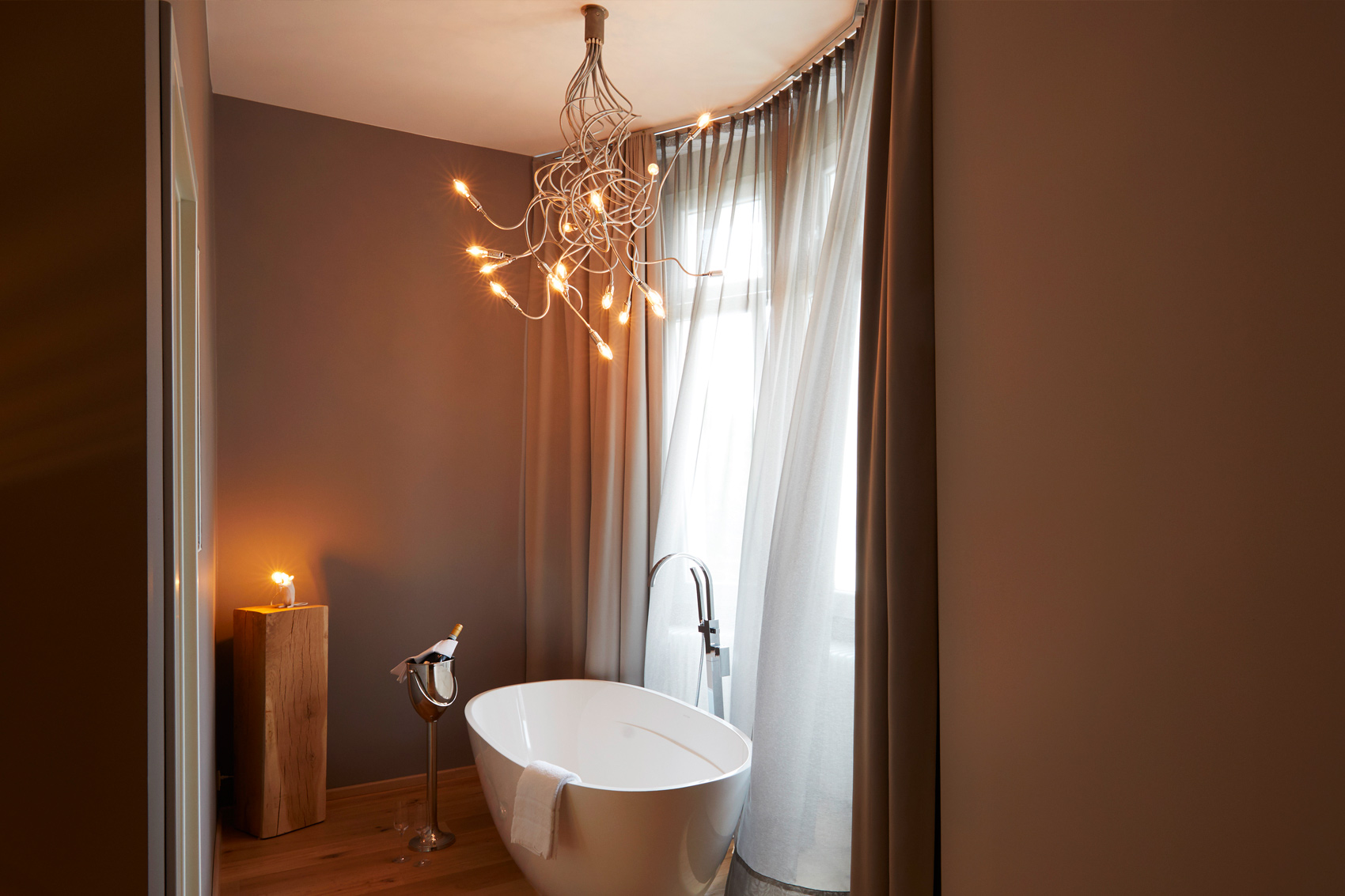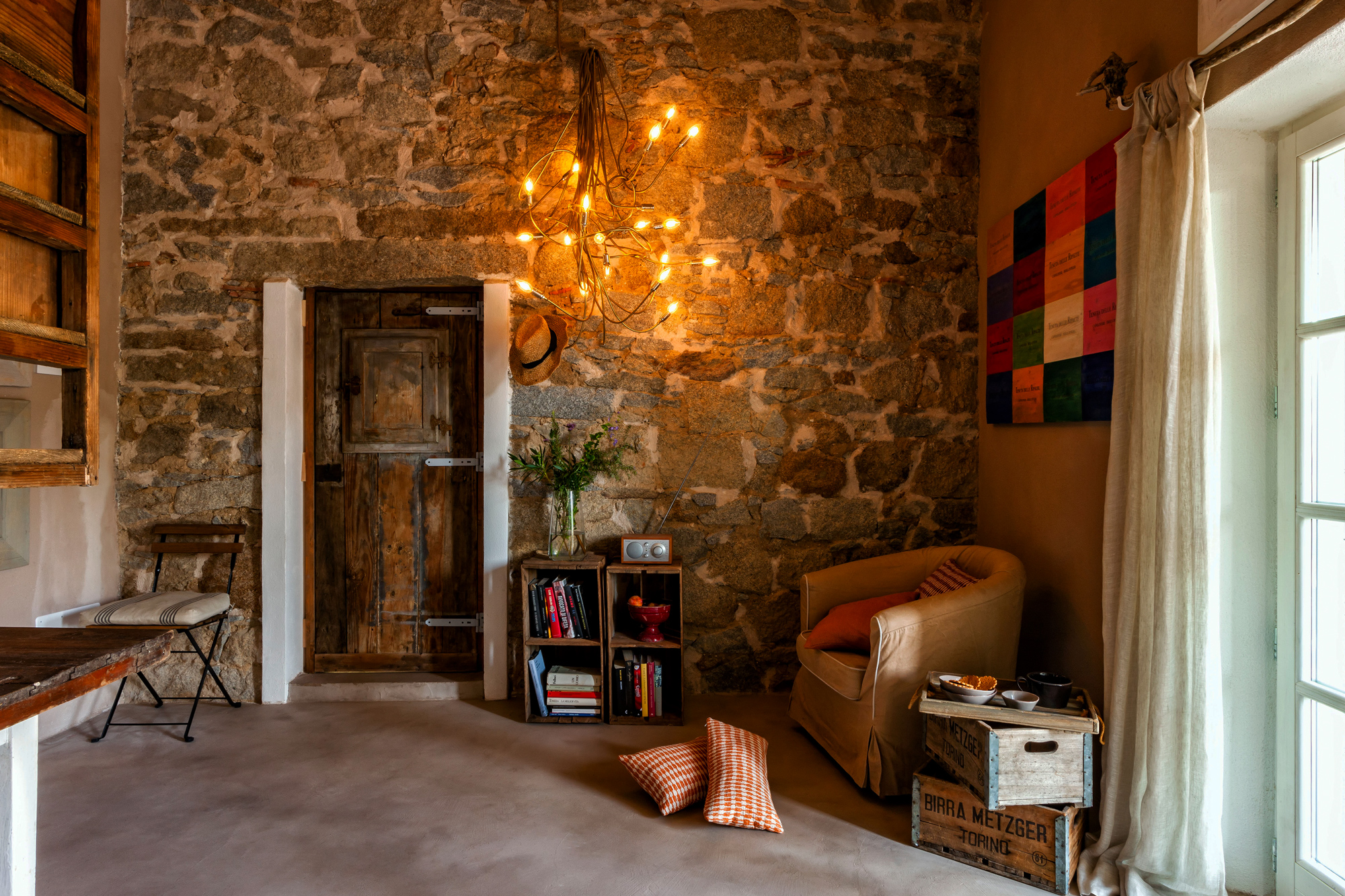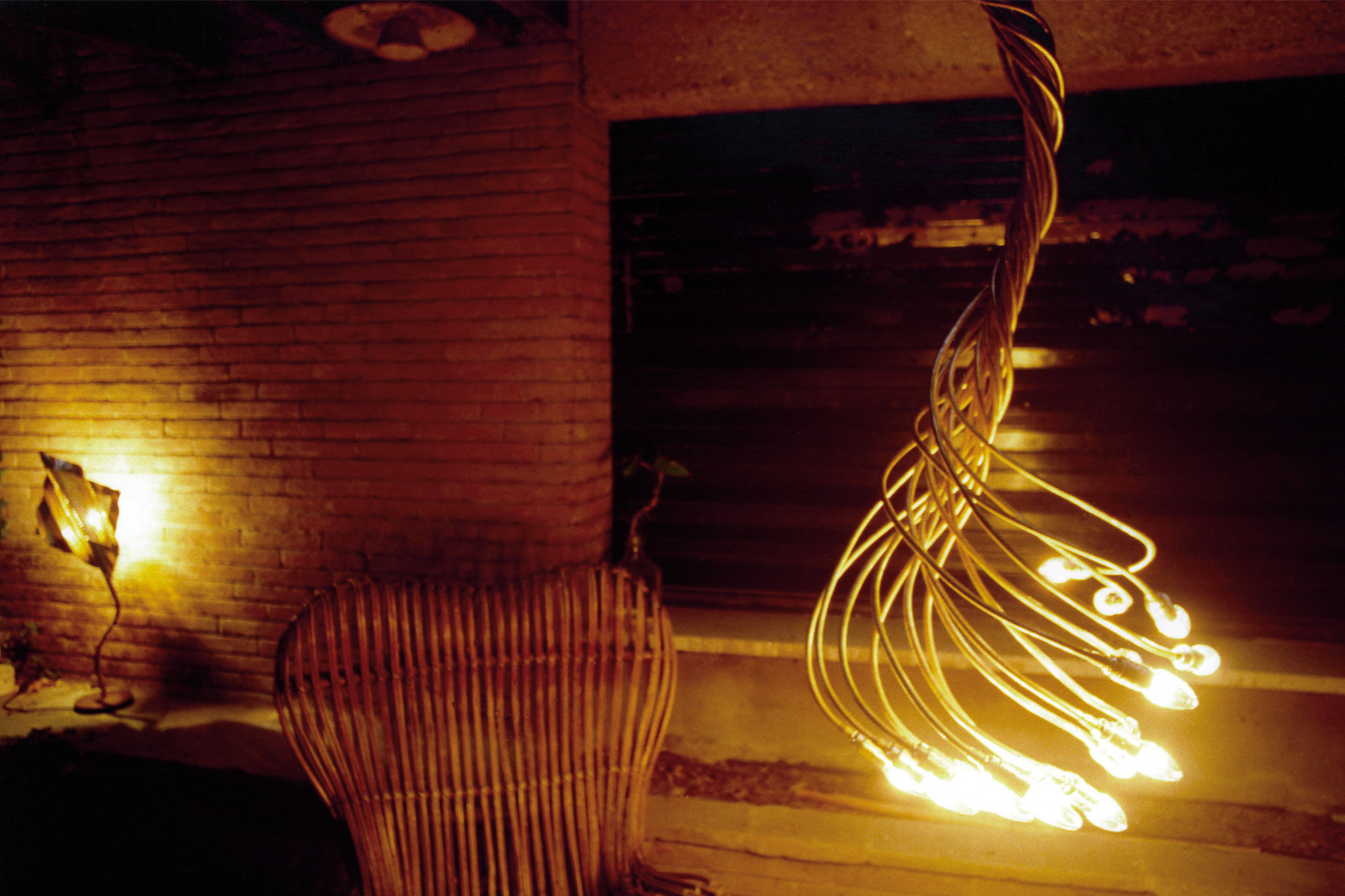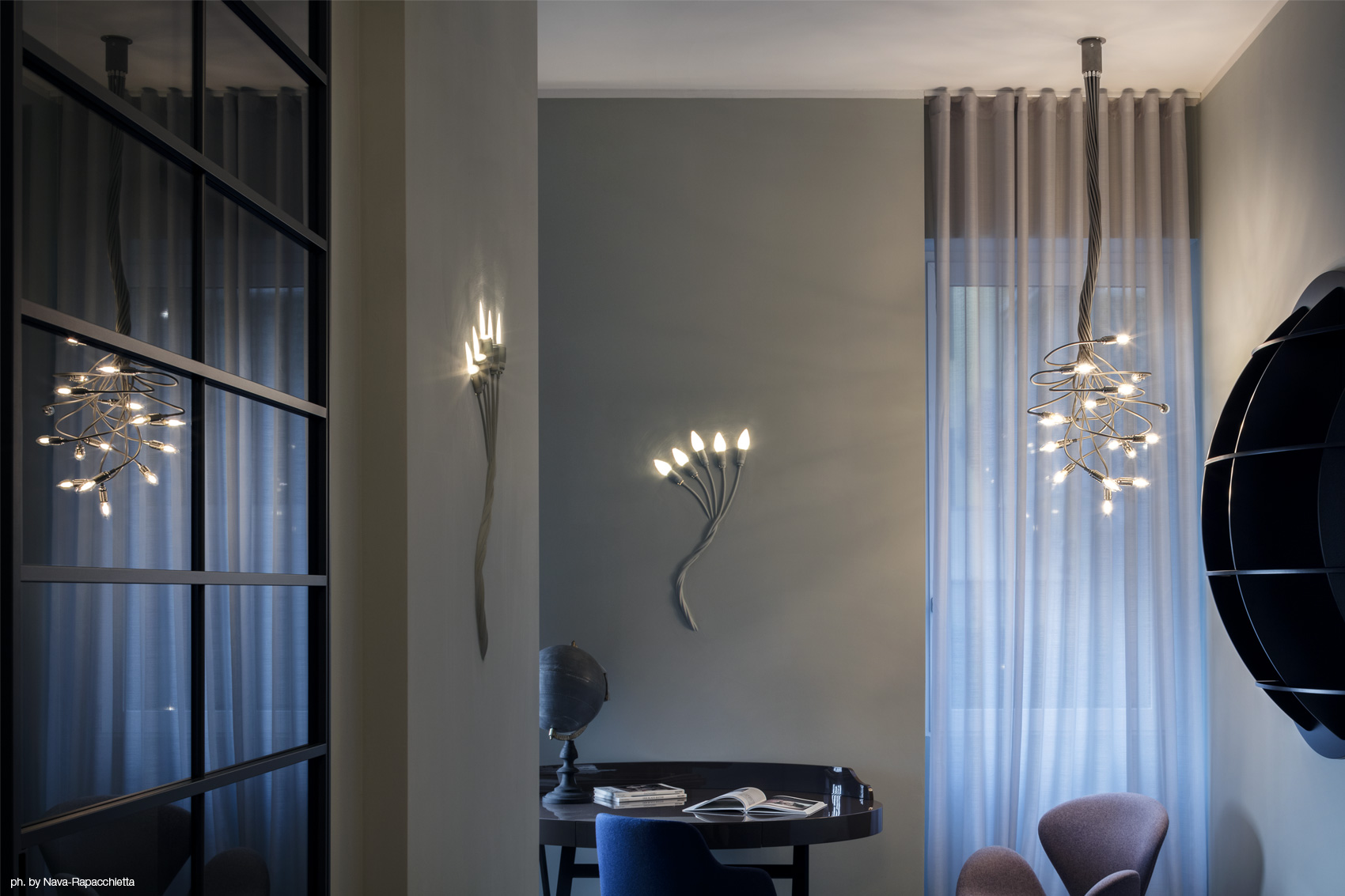 ---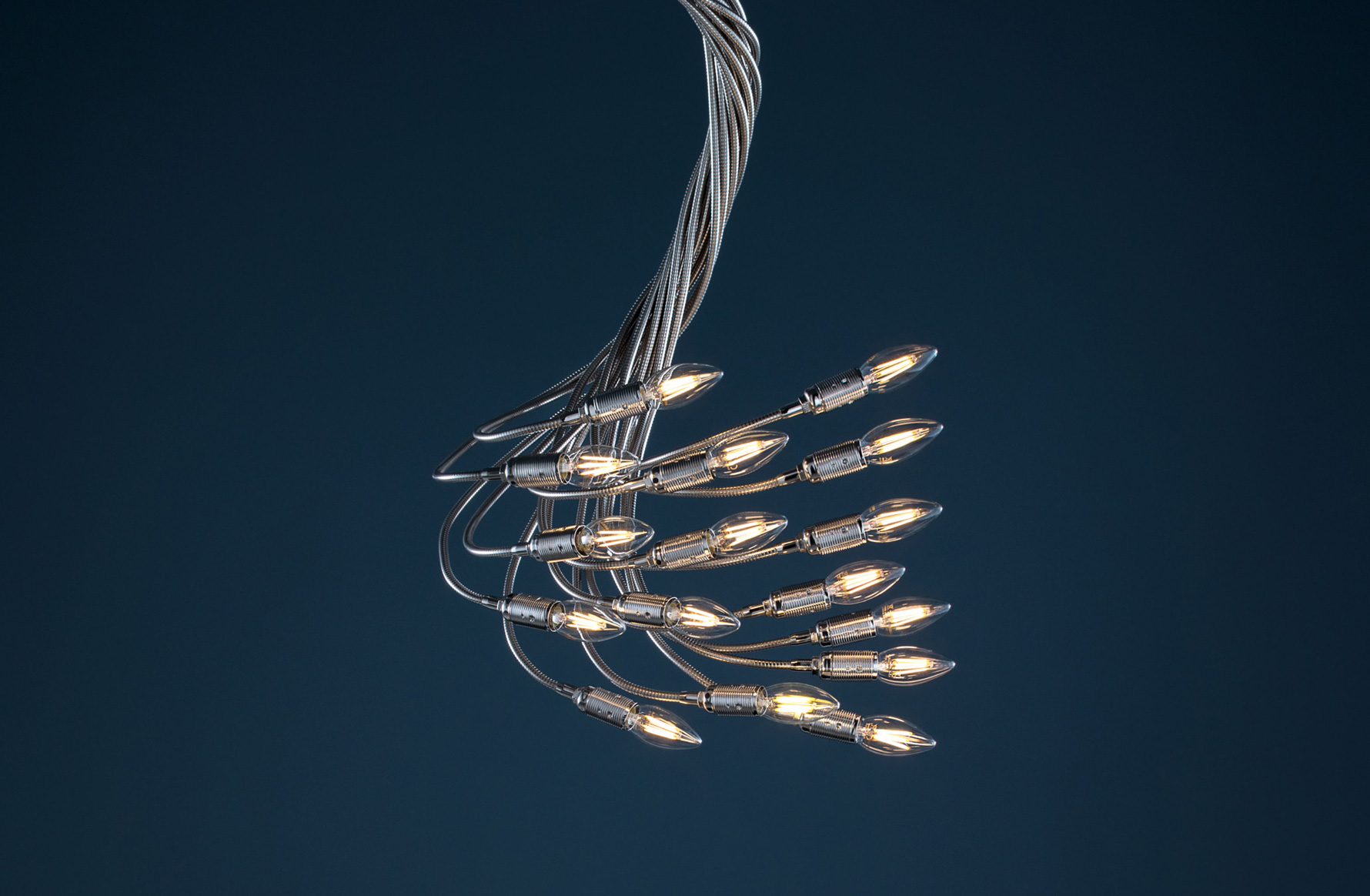 ---
Fiche technique
Type
plafonnier/suspension
Materials and colours
satin metal base, mouldable nickel or brass flex
Light source
Turciù 16 halogen version
halogen bulb E14 230V / included 16x20W (max 16x28W) / energy class D / lumen 3760 / K 2700 / CRI 100

Turciù 16 LED version
LED bulb E14 230V / 16x4W / energy class A+ / lumen 5760 / K 2700 / CRI ≥80

Turciù 21 halogen version
halogen bulb E14 230V / included 21x20W (max 21x28W) / energy class D / lumen 4935 / K 2700 / CRI 100

Turciù 21 LED version
LED bulb E14 230V / 21x4W / energy class A+ / lumen 7560 / K 2700 / CRI ≥80

Turciù 36 halogen version
halogen bulb E14 230V / included 36x20W (max 36x28W) / energy class D / lumen 8460 / K 2700 / CRI 100

Turciù 36 LED version
LED bulb E14 230V / 36x4W / energy class A+ / lumen 12960 / K 2700 / CRI ≥80
Power supply
110V (bulbs not supplied)-240V
Dimensions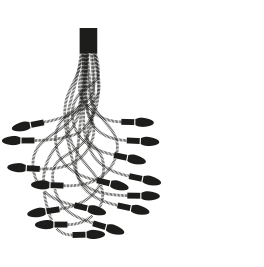 Turciù 16
base Ø 7×11 cm,
H 90/160 cm variable,
16 flex Ø 0,85 x 150 cm,
weight 9 kg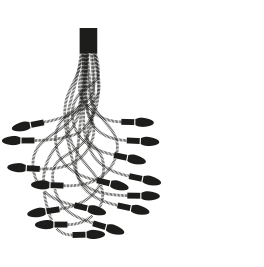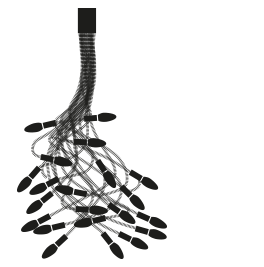 Turciù 21
base Ø 9×11 cm,
H 90/160 cm variable,
5 flex Ø 0,85 x 100 cm,
16 flex Ø 0,85 x 150 cm,
weight 11 kg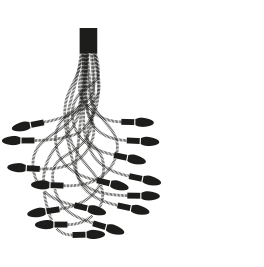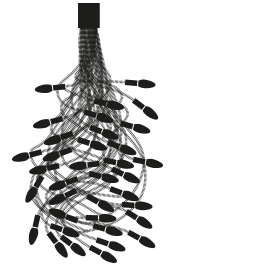 Turciù 36
base Ø 11×11 cm,
H 90/160 cm variable,
7 flex Ø 0,85 x 75 cm,
10 flex Ø 0,85 x 100 cm,
9 flex Ø 0,85 x 125 cm,
10 flex Ø 0,85 x 150 cm,
weight 20 kg
Order code Turciù 16
| | |
| --- | --- |
| TRS16NC | nickel / halogen |
| TRS16BR | brass / halogen |
| TRS16LNC | nickel / LED |
| TRS16LBR | brass / LED |
Order code Turciù 21
| | |
| --- | --- |
| TRS21NC | nickel / halogen |
| TRS21BR | brass / halogen |
| TRS21LNC | nickel / LED |
| TRS21LBR | brass / LED |
Order code Turciù 36
| | |
| --- | --- |
| TRS36NC | nickel / halogen |
| TRS36BR | brass / halogen |
| TRS36LNC | nickel / LED |
| TRS36LBR | brass / LED |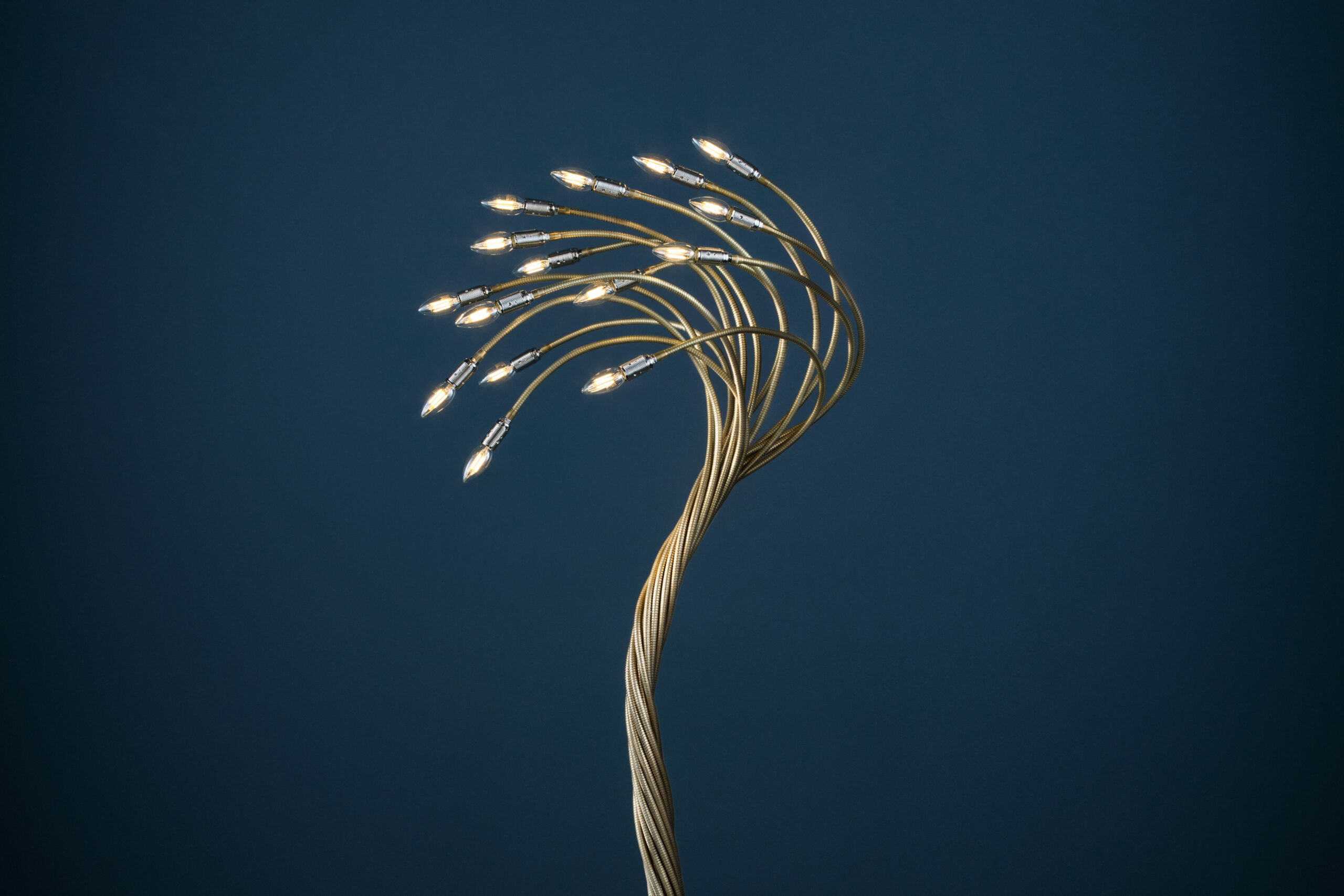 Prochaine Lampe
Sottovento