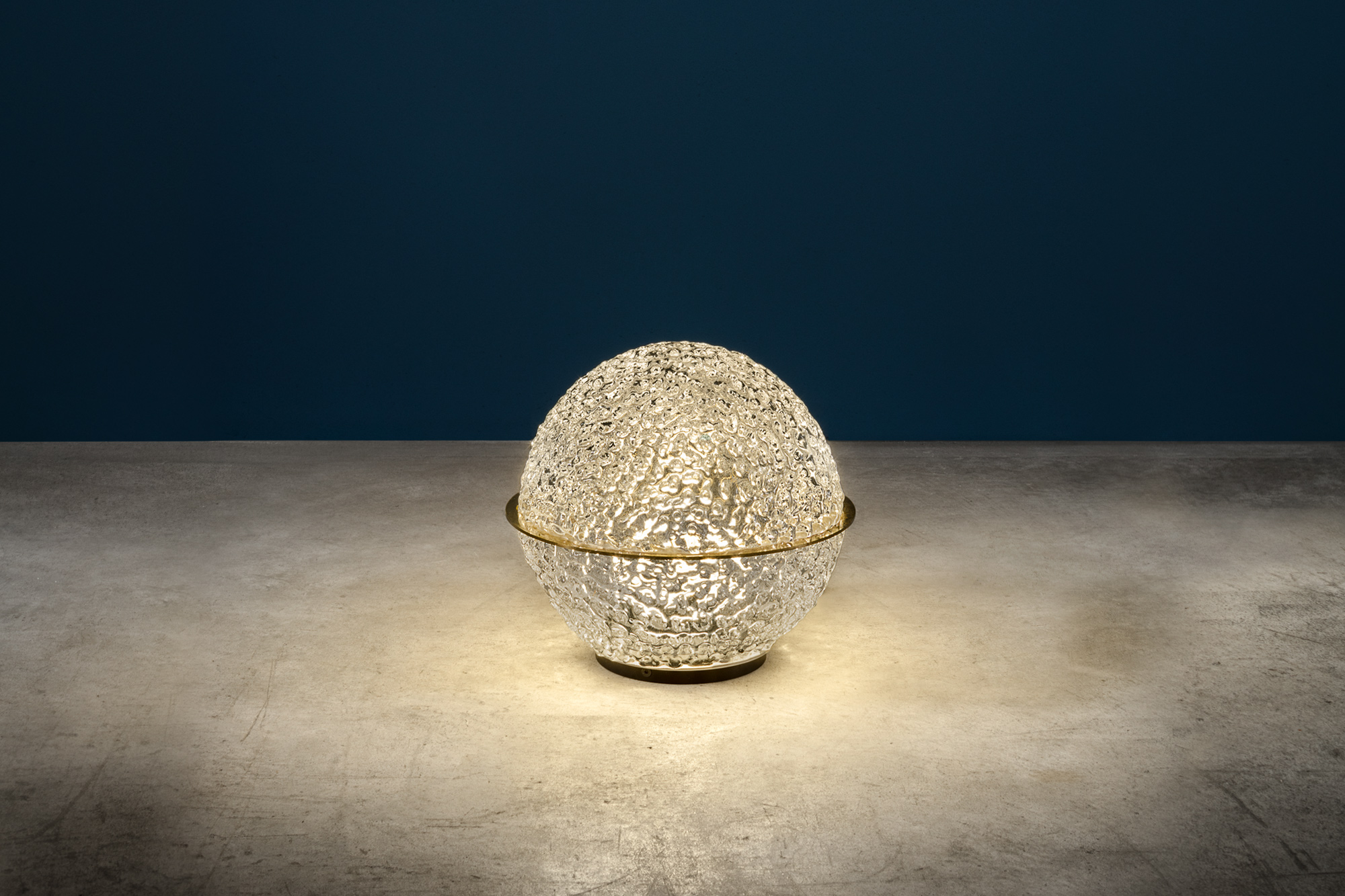 Medousê F
---
---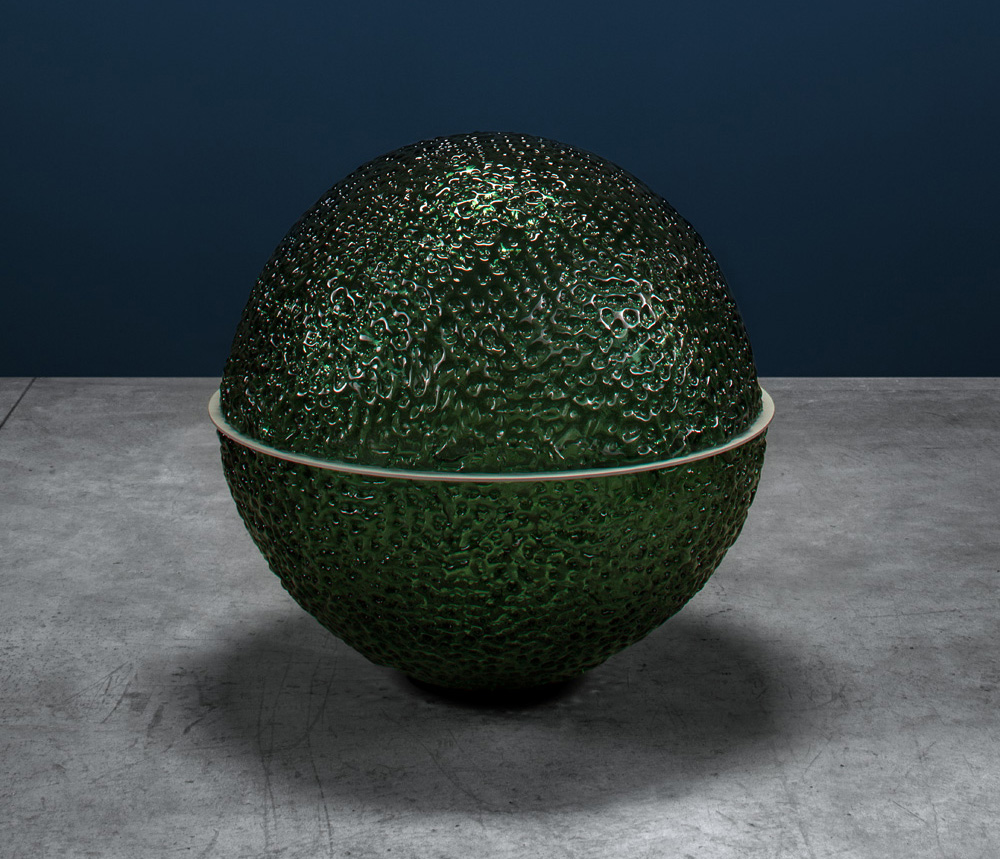 The origins
Enzo Catellani has designed his first collection of outdoor lights for Catellani & Smith in response to the trend that, over the years, has seen living spaces move outside into terraces and gardens, creating extensions of the house.
Enzo Catellani's main goal was to create a collection of indoor lamps suitable for outdoor installation; lighting fixtures created for the outside, but able to recreate the same warmth and atmosphere as indoor lights.
Glass plays a starring role in this collection; glass which, before being completely cooled, is shaped by hand.
It is not difficult to find something in this world that can be manufactured slightly worse and sold at a lower cost. The true victim of this situation is he who considers only the price.
When I live by what I thought the day before, I will start fearing him, who copies from me.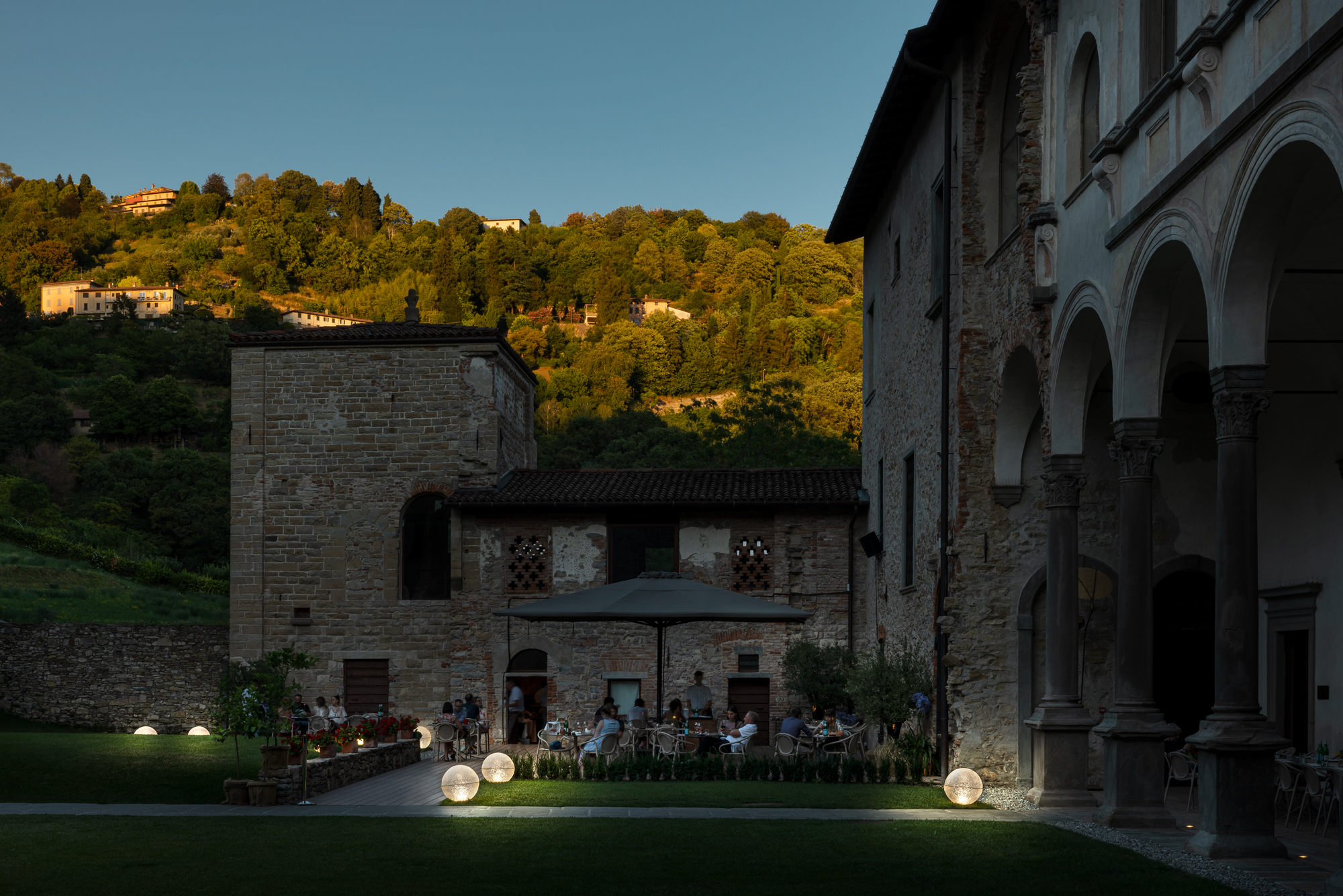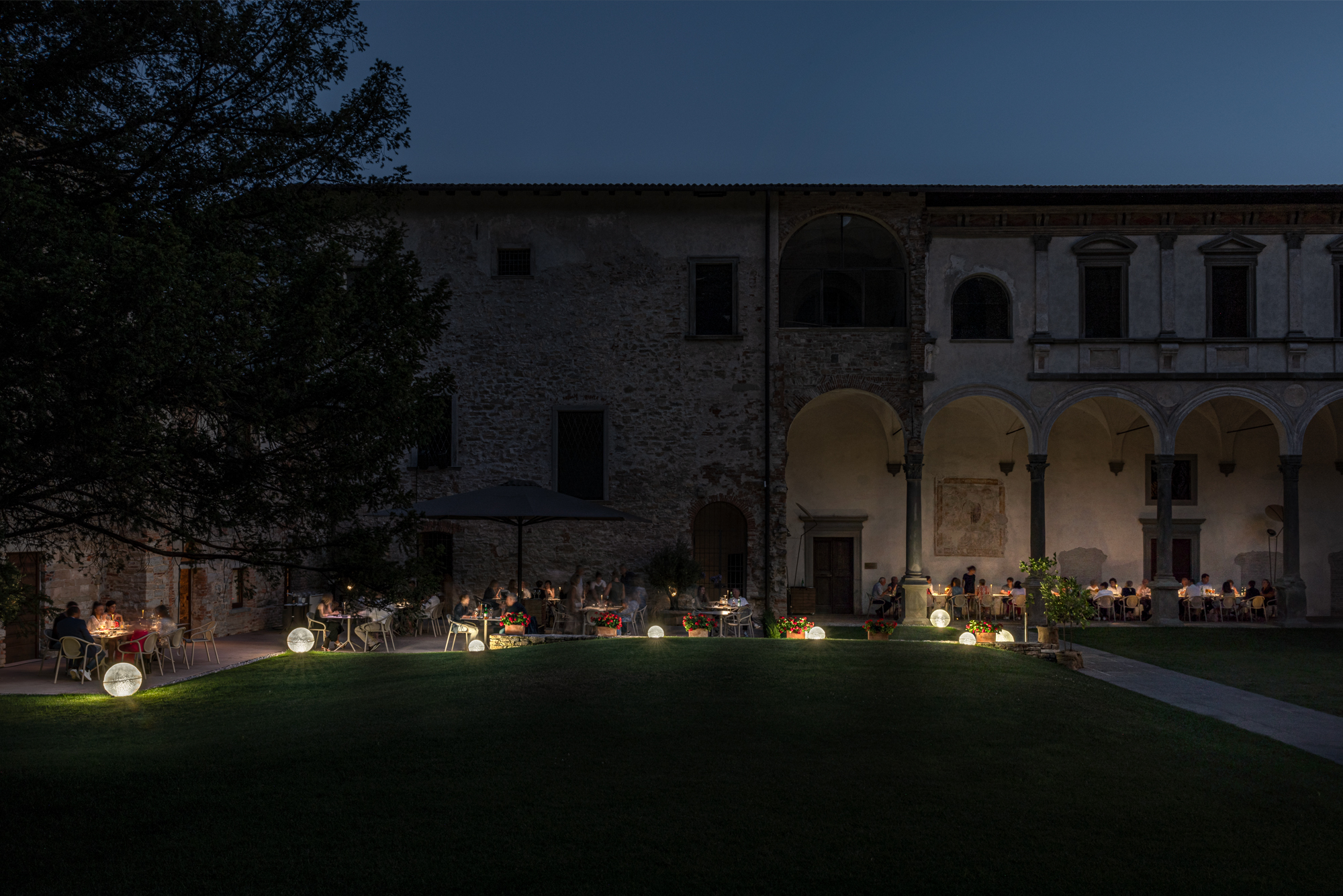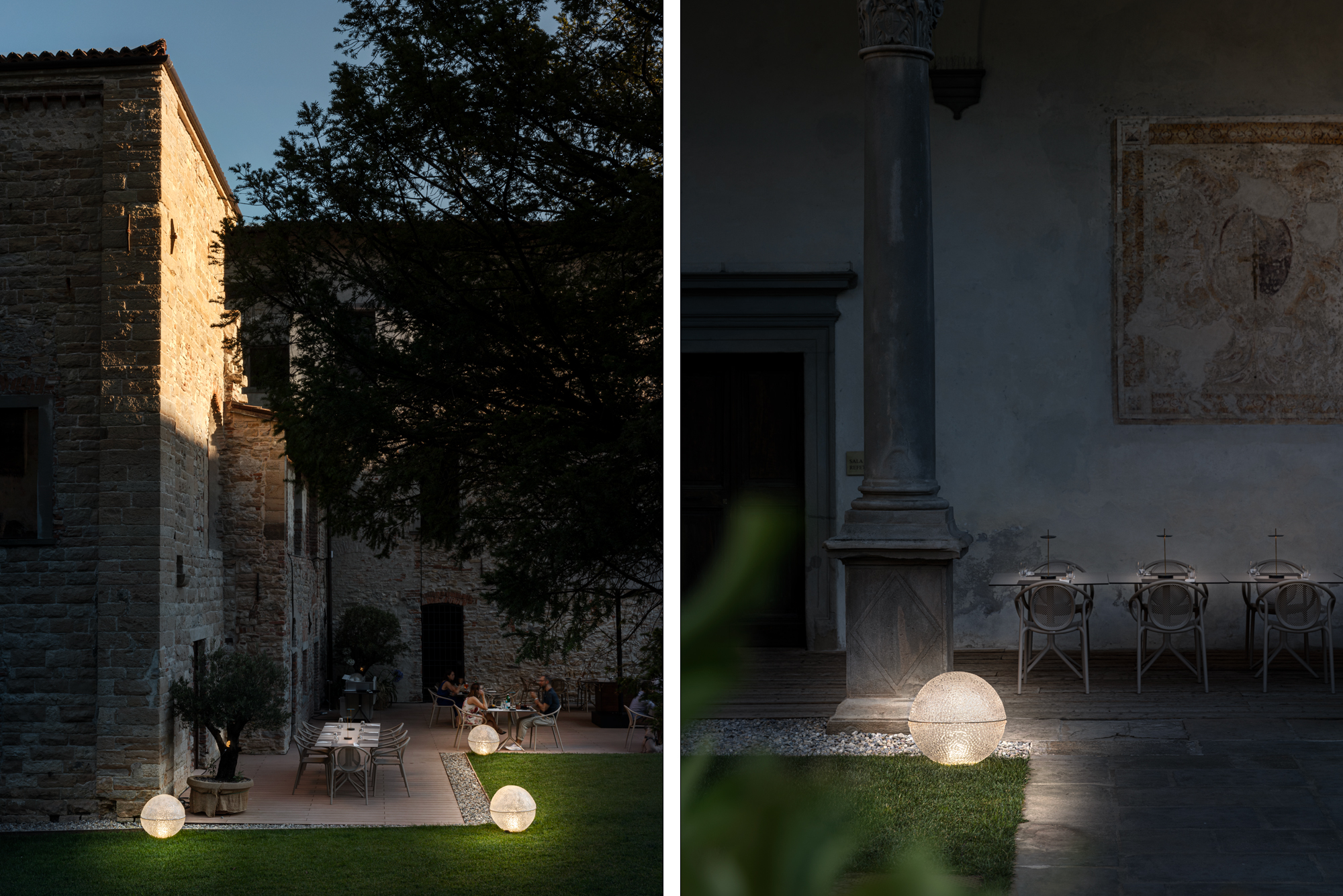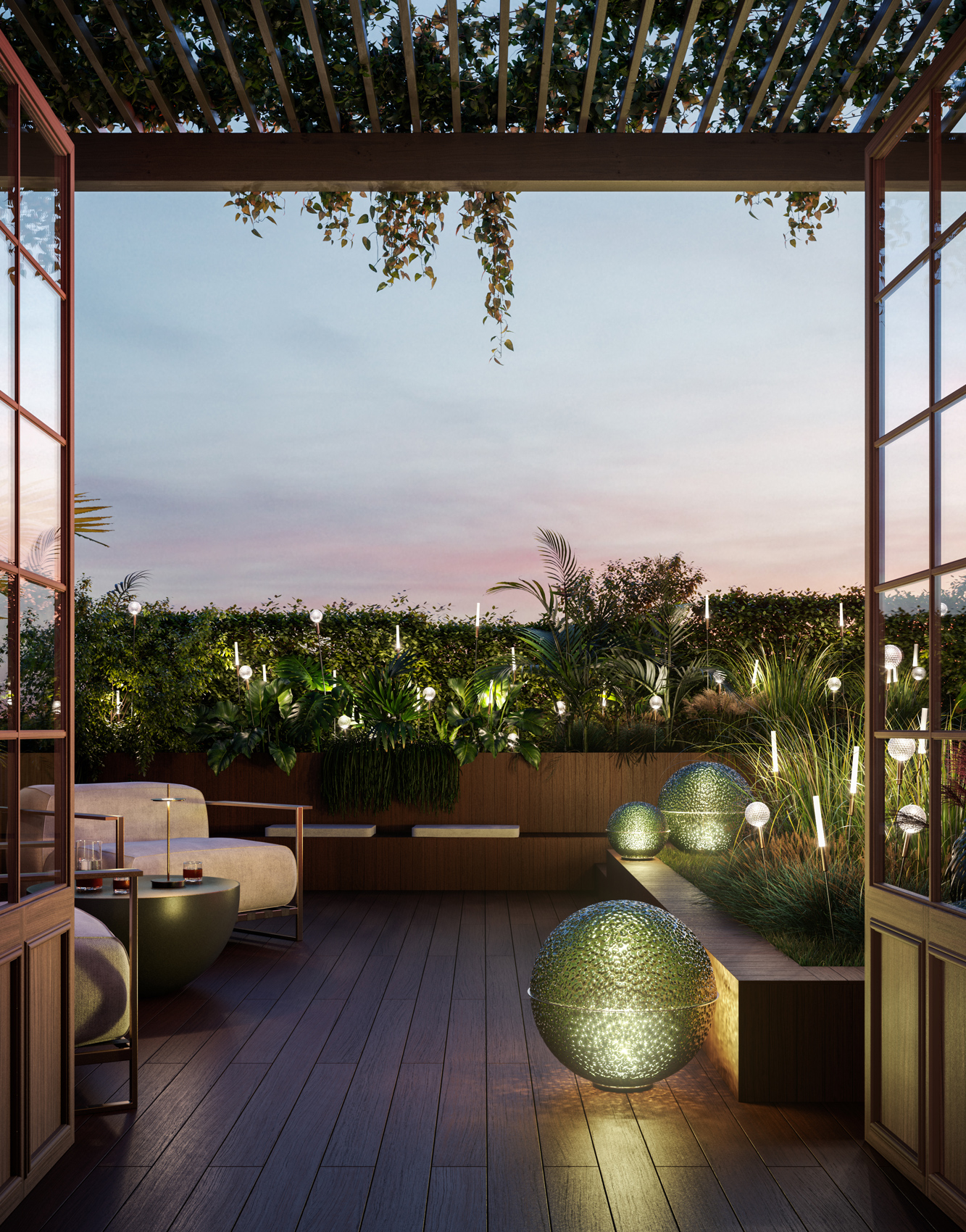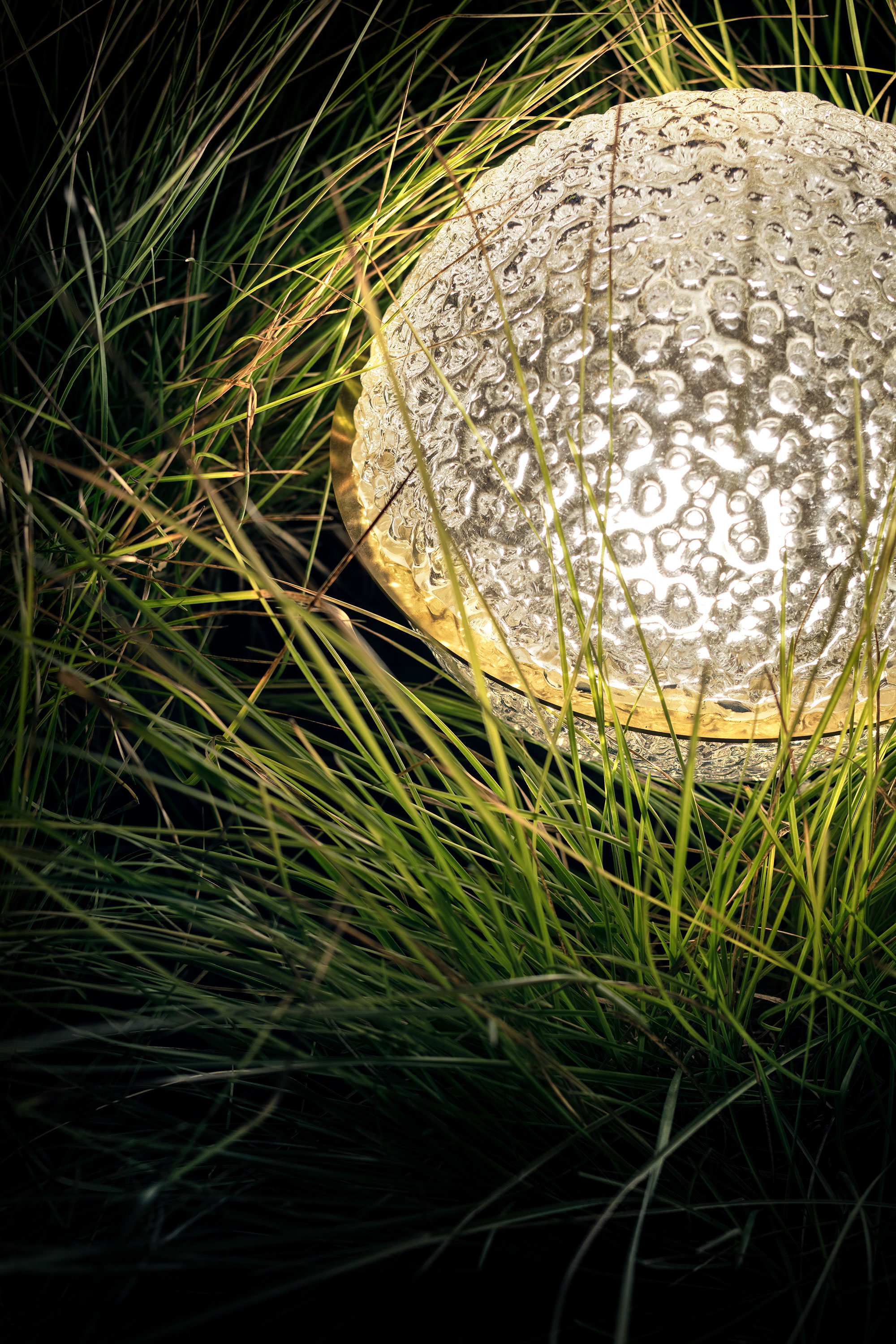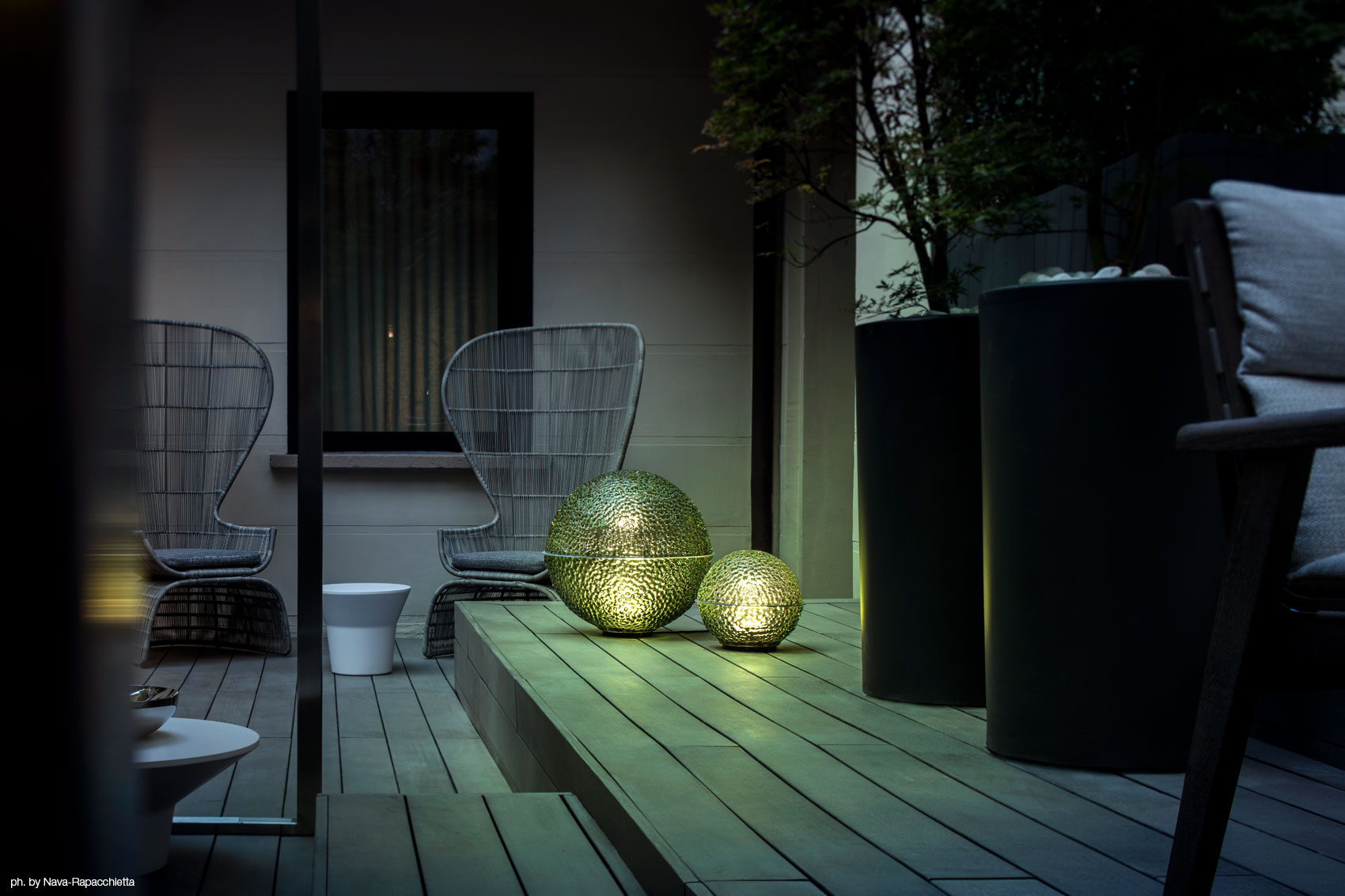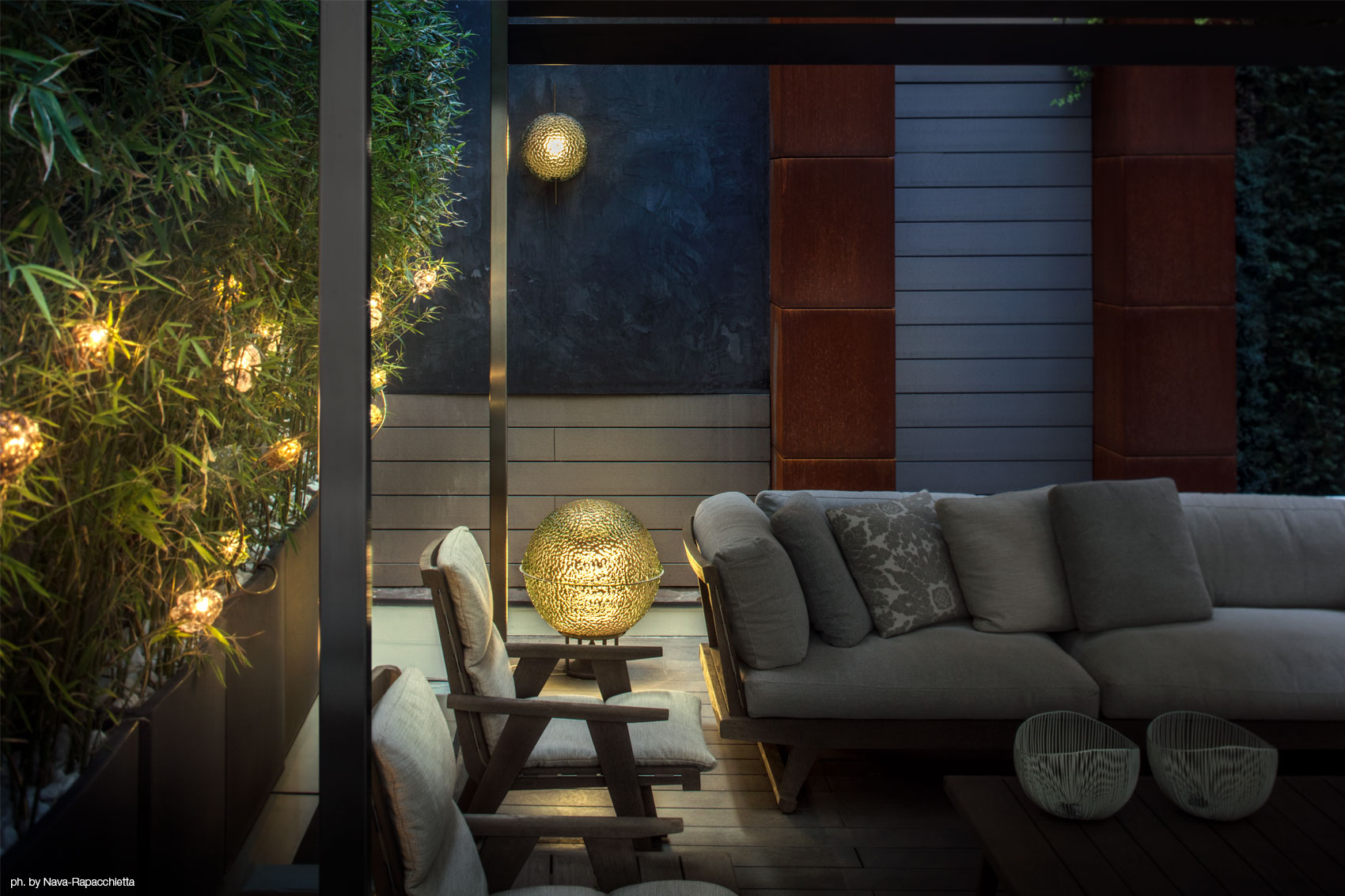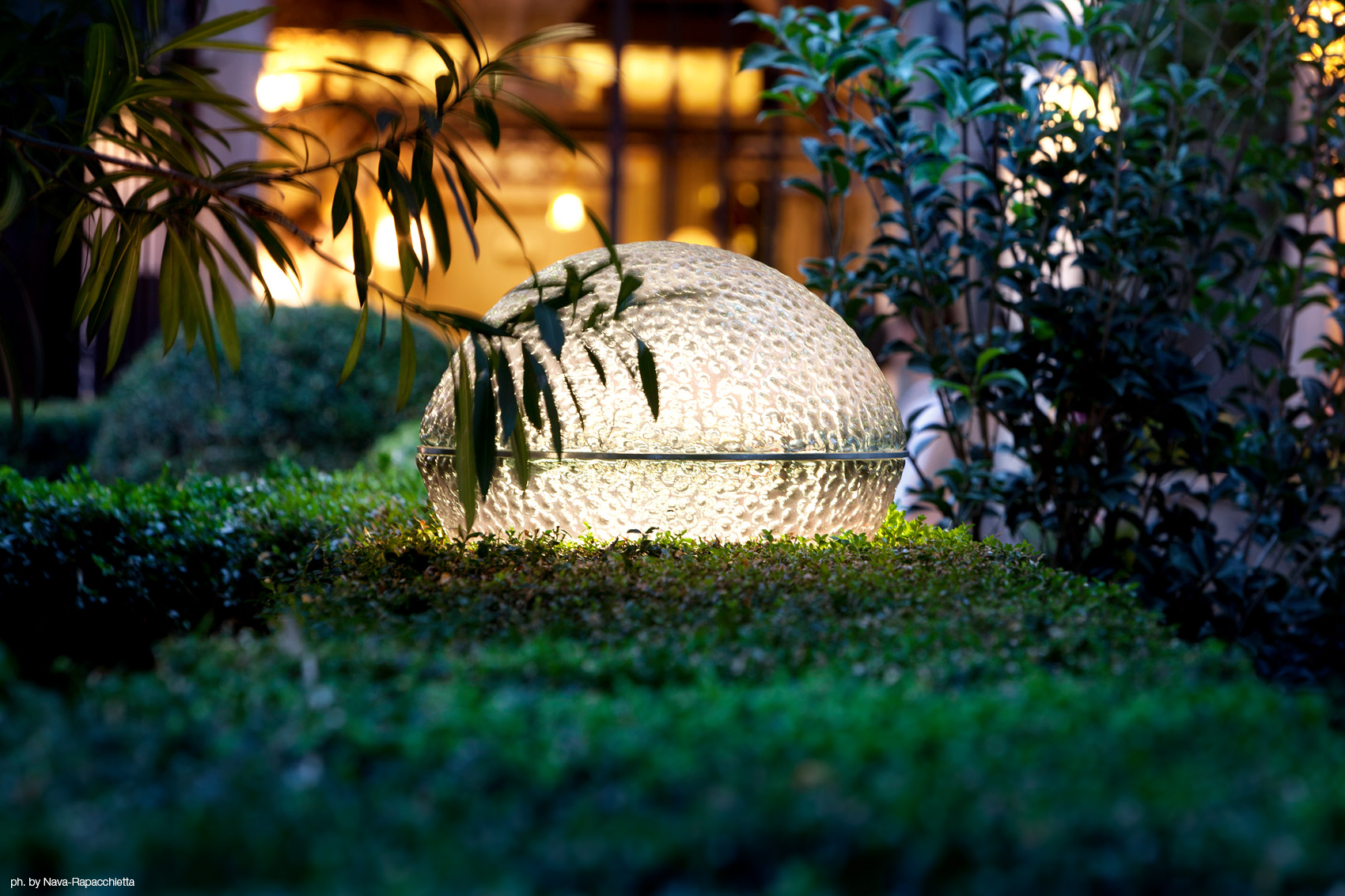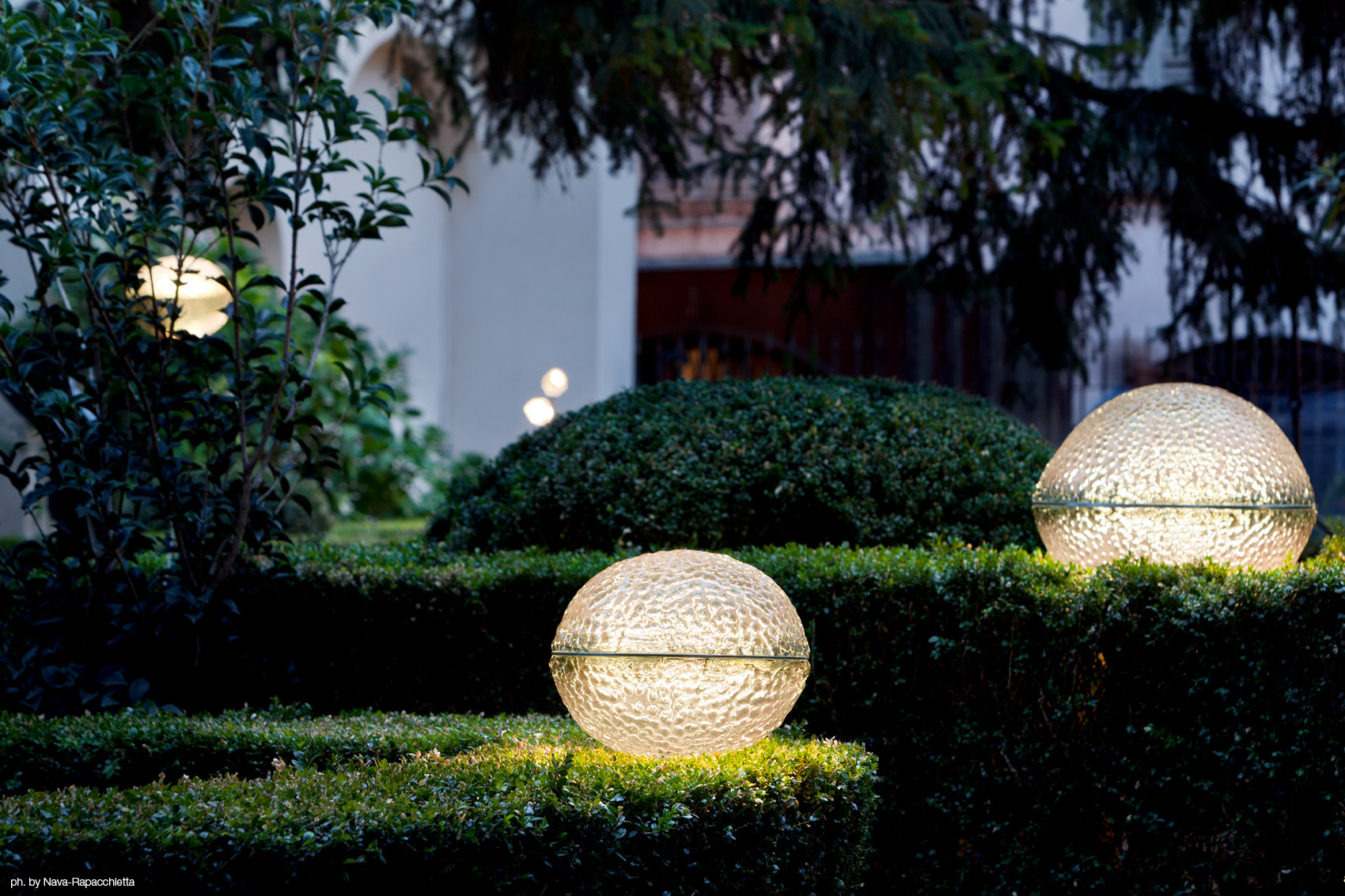 ---
---
irregular green glass

irregular transparent glass
Datasheet
Power supply
110V or 240V
Dimensions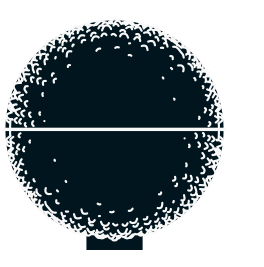 sphere Ø 50 cm ca.
base Ø 16×1,5 cm
net weight 31 kg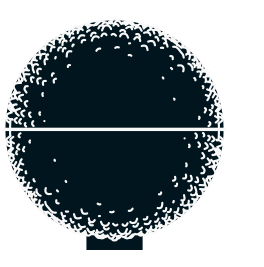 sphere Ø 30 cm ca.
base Ø 16×1,5 cm
net weight 15 kg
Order code
| | |
| --- | --- |
| MD3 | Ø 30 / green/aluminium details |
| MD3TR | Ø 30 / transparent/brass details |
| MD5 | Ø 50 / green/aluminium details |
| MD5TR | Ø 50 / transparent/brass details |
Accessories
| | |
| --- | --- |
| MSM | supporting modular plate 31x31 cm |
| MDCV | connected plug cable 230V IP65 350 cm |