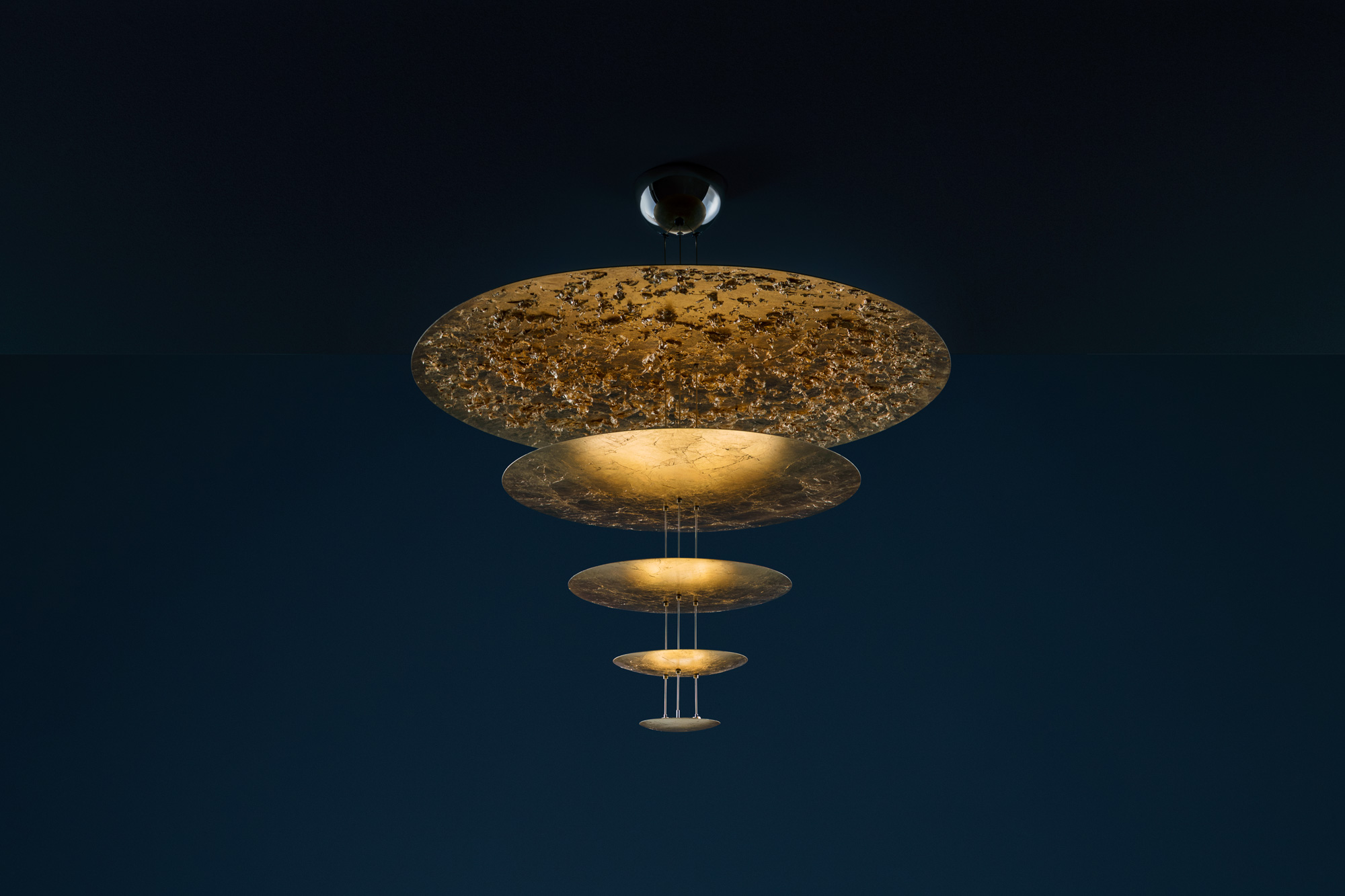 Macchina della Luce
---
---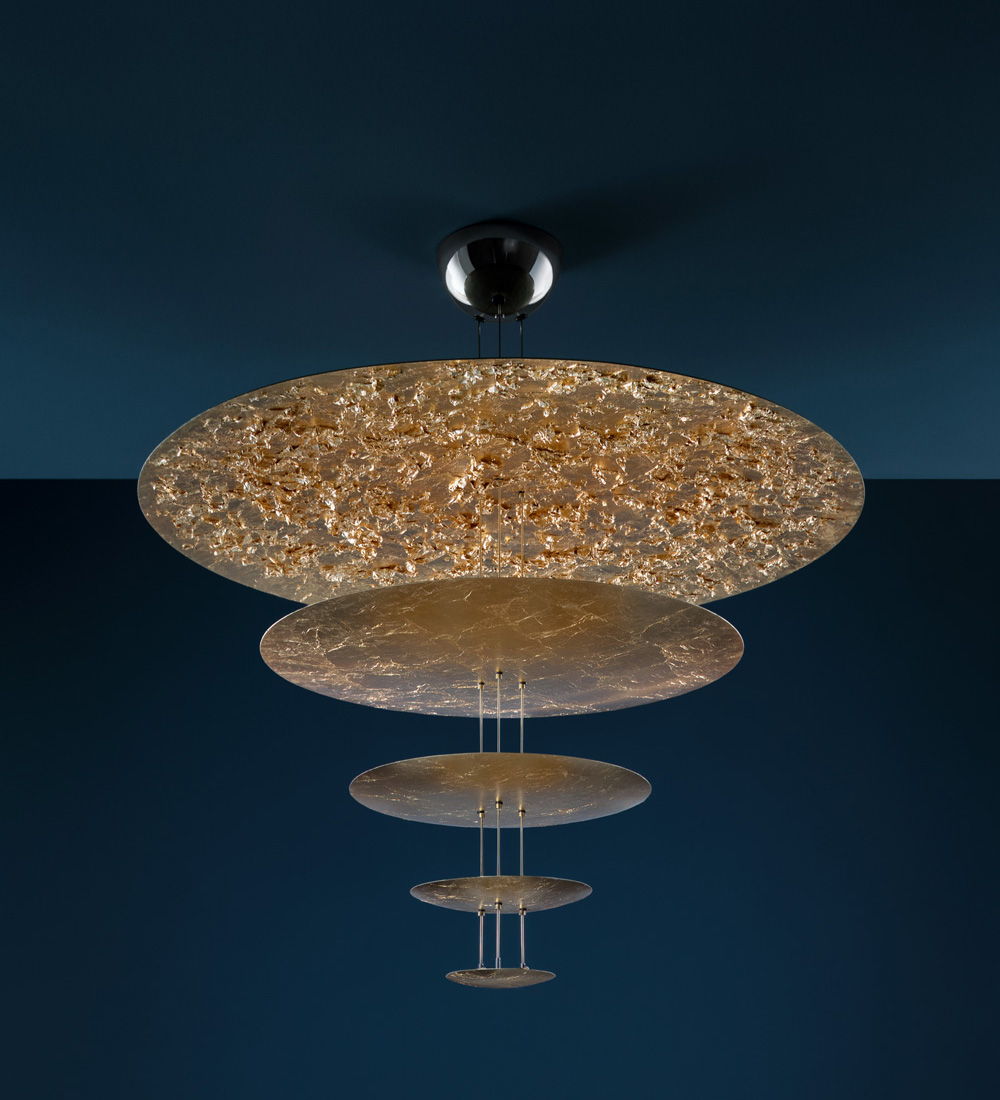 The origins
Macchina della Luce emerged from the Luci d'Oro collection, and was also developed after reflecting on the colour of light: the golden light of the sun and fire; warm light, in which the concept of refraction began to take shape in Enzo Catellani's mind and which he used later in other creations.
Whatever is worth doing at all is worth doing well.
My past and what I built so far are part of me, but Enzo Catellani was born today, with the desire to travelling backwards to rediscover the primal instinct of doing, for the pleasure of creating.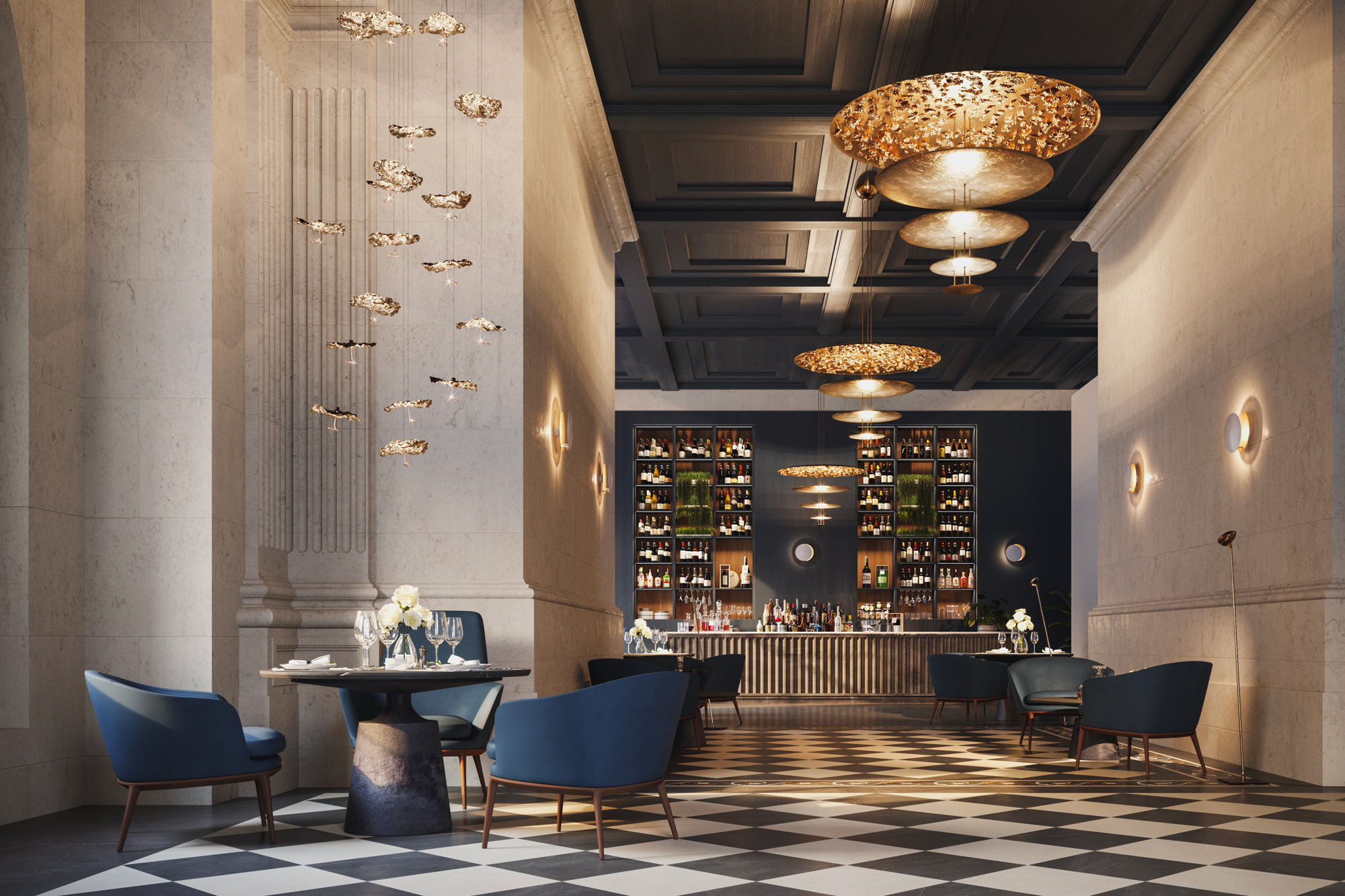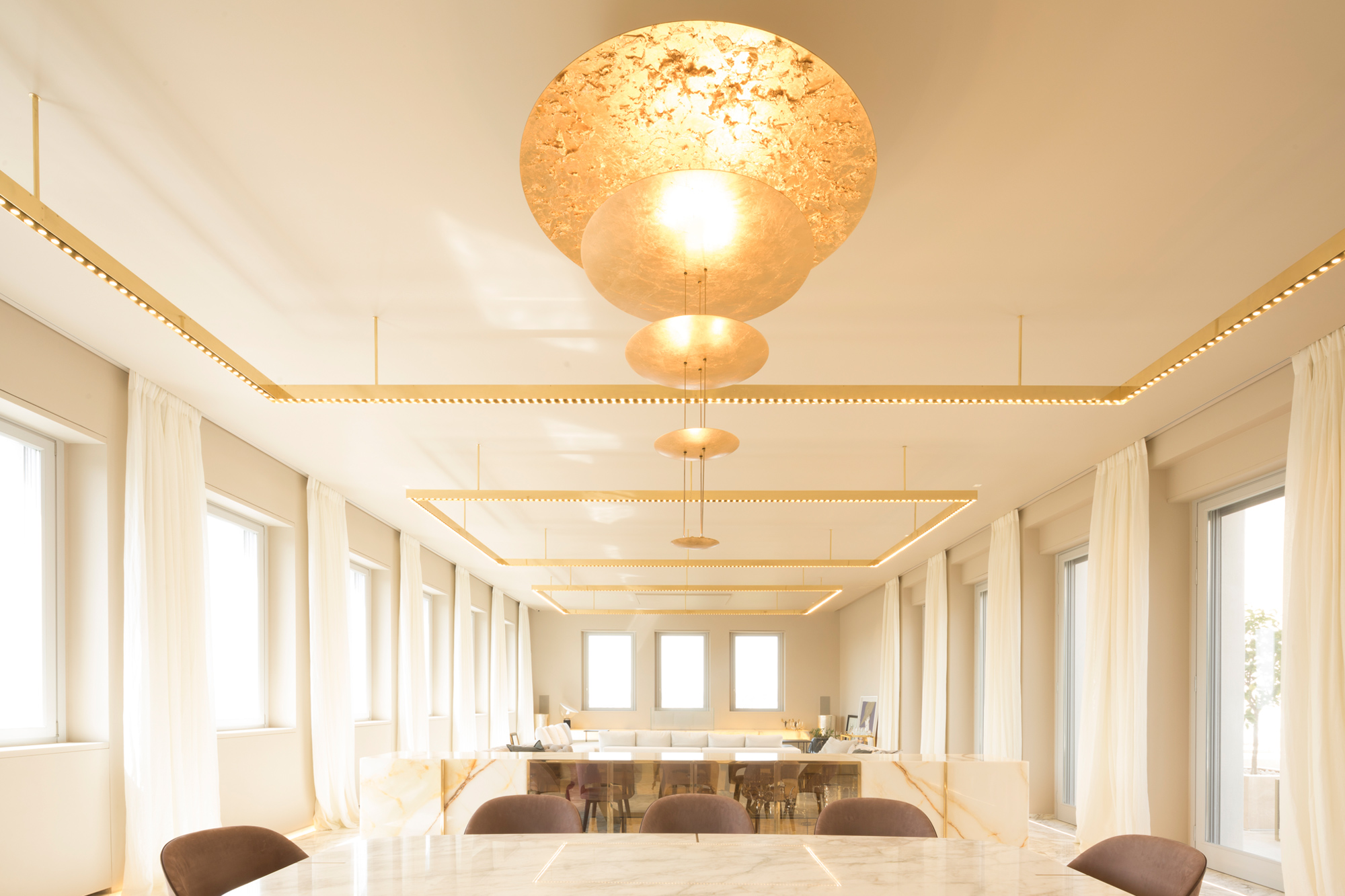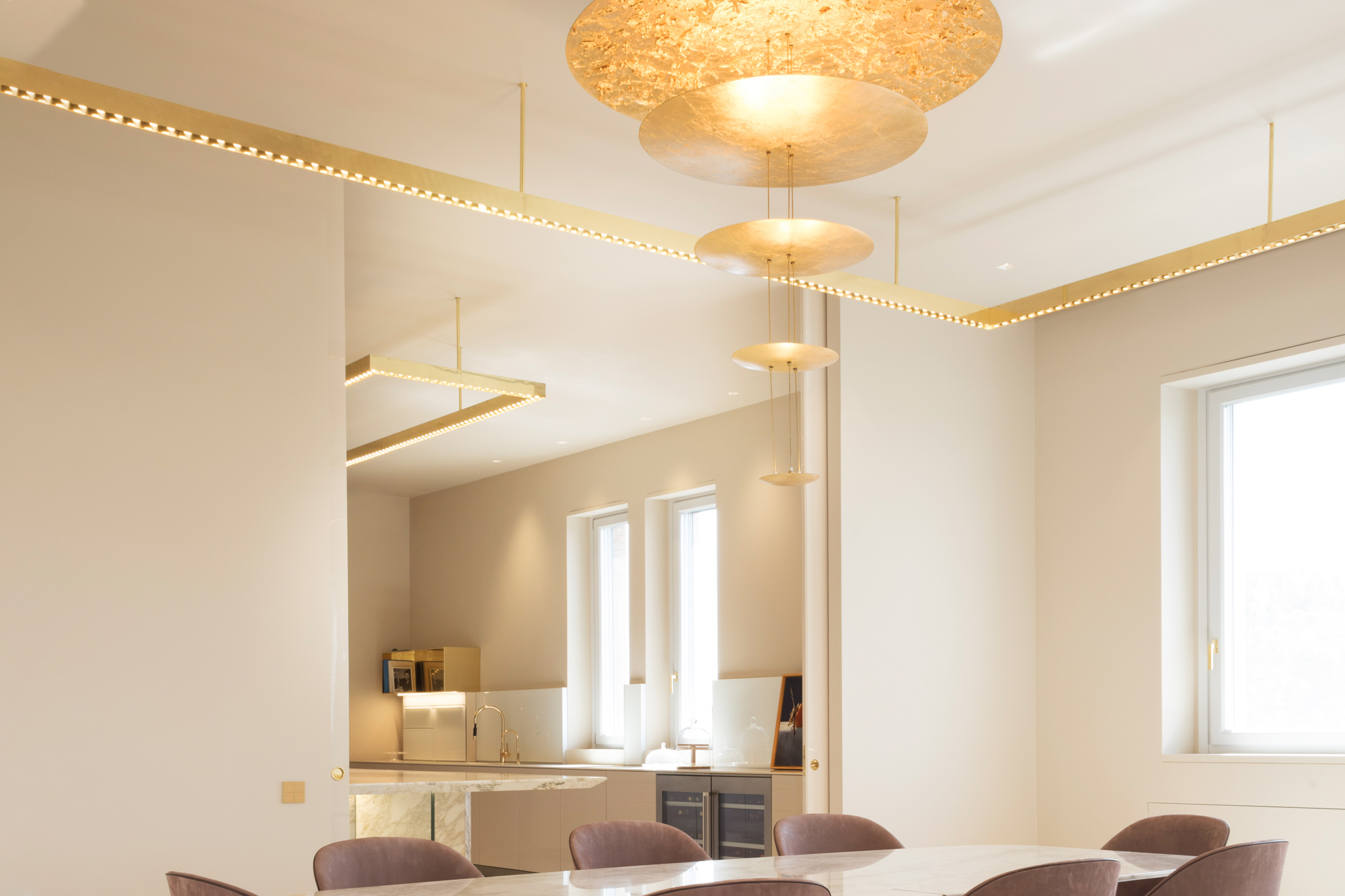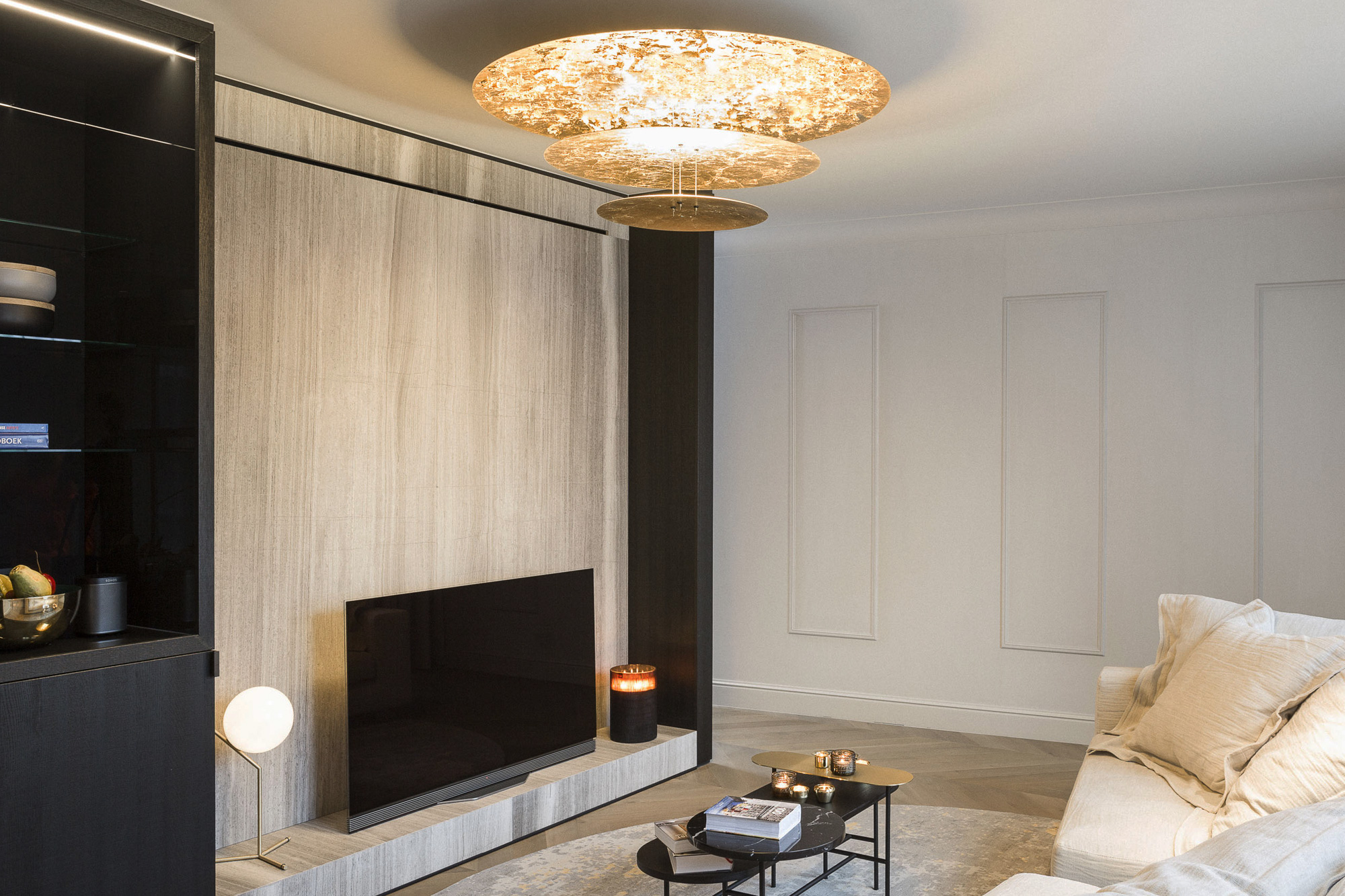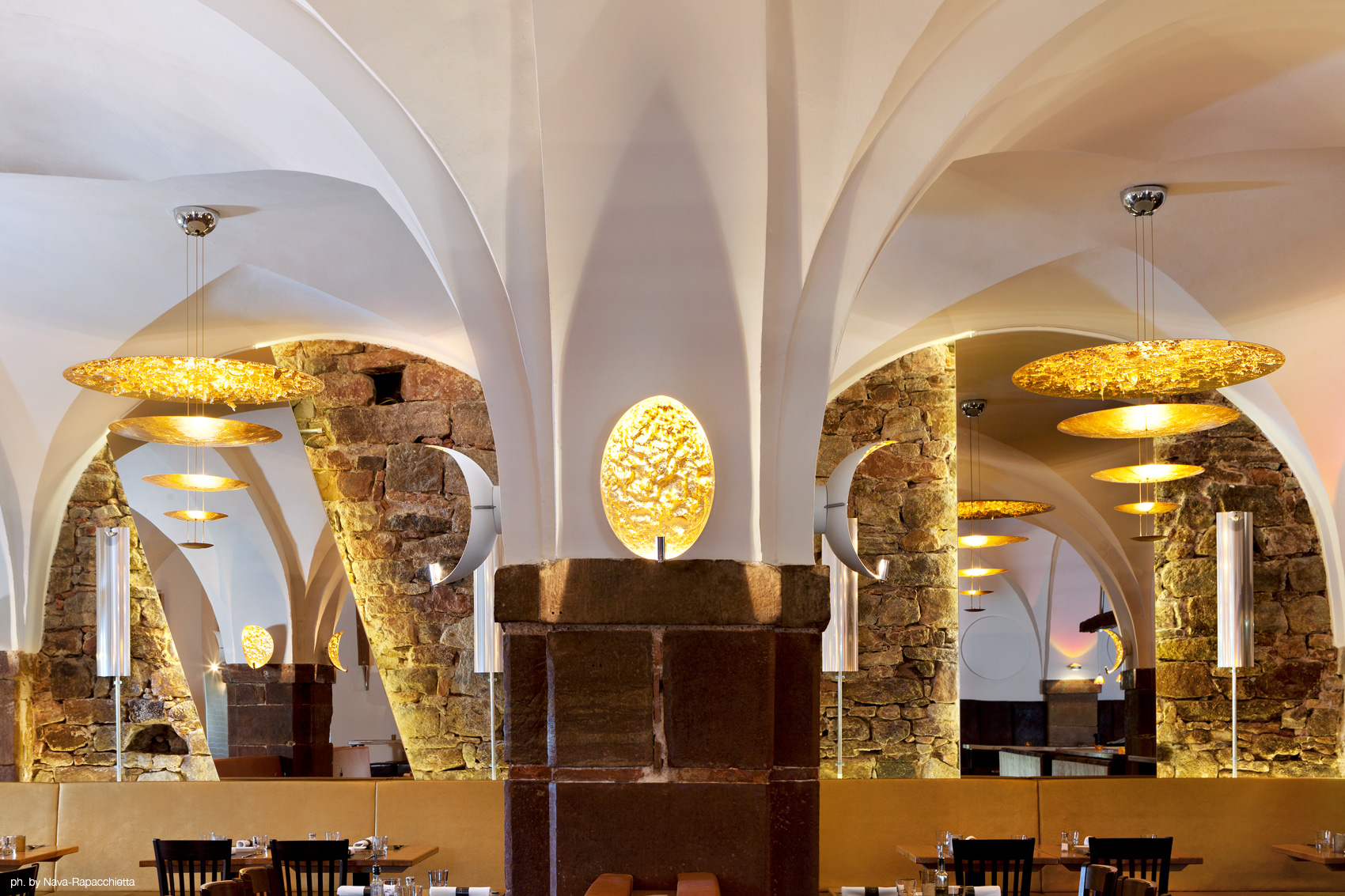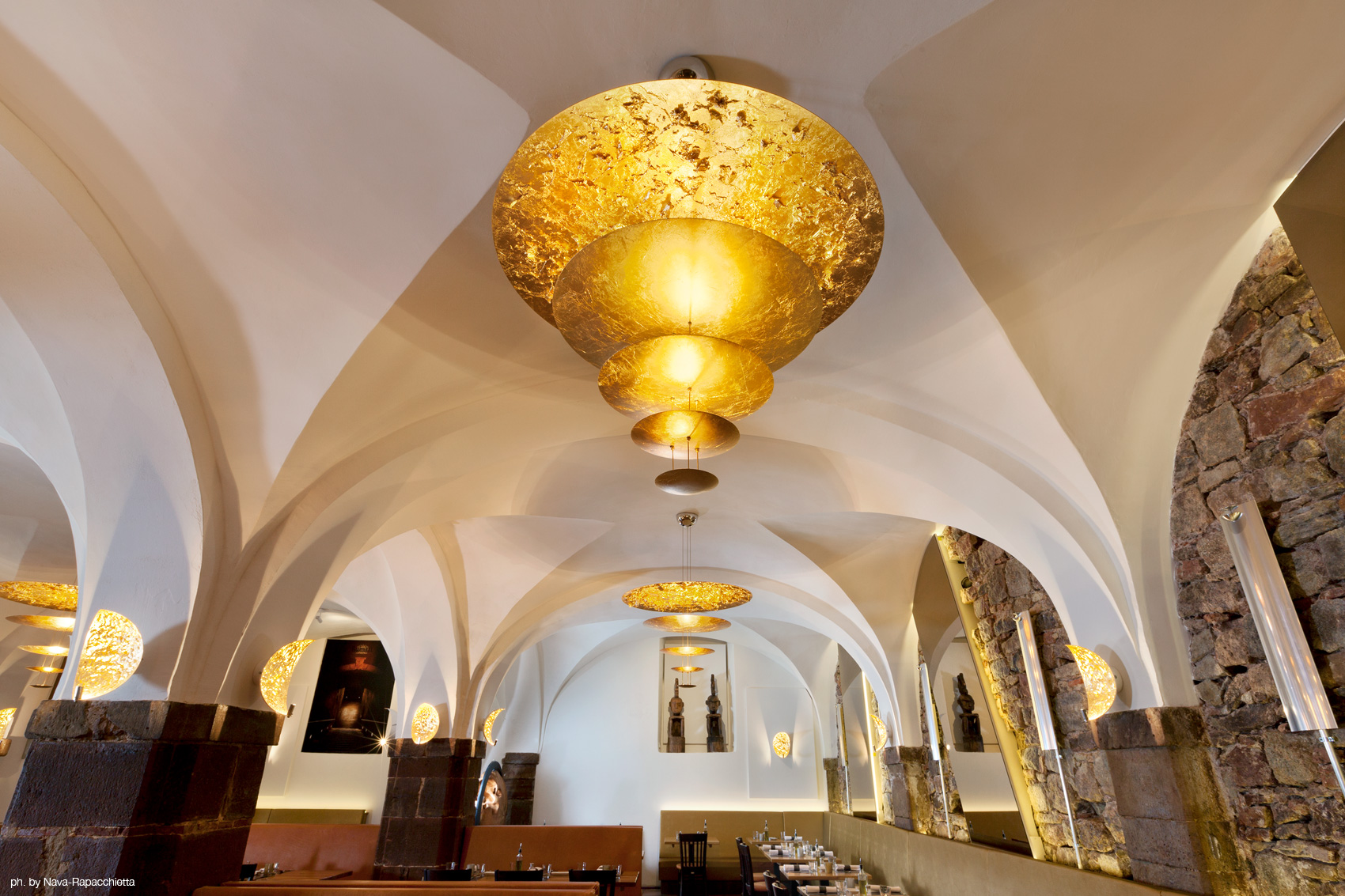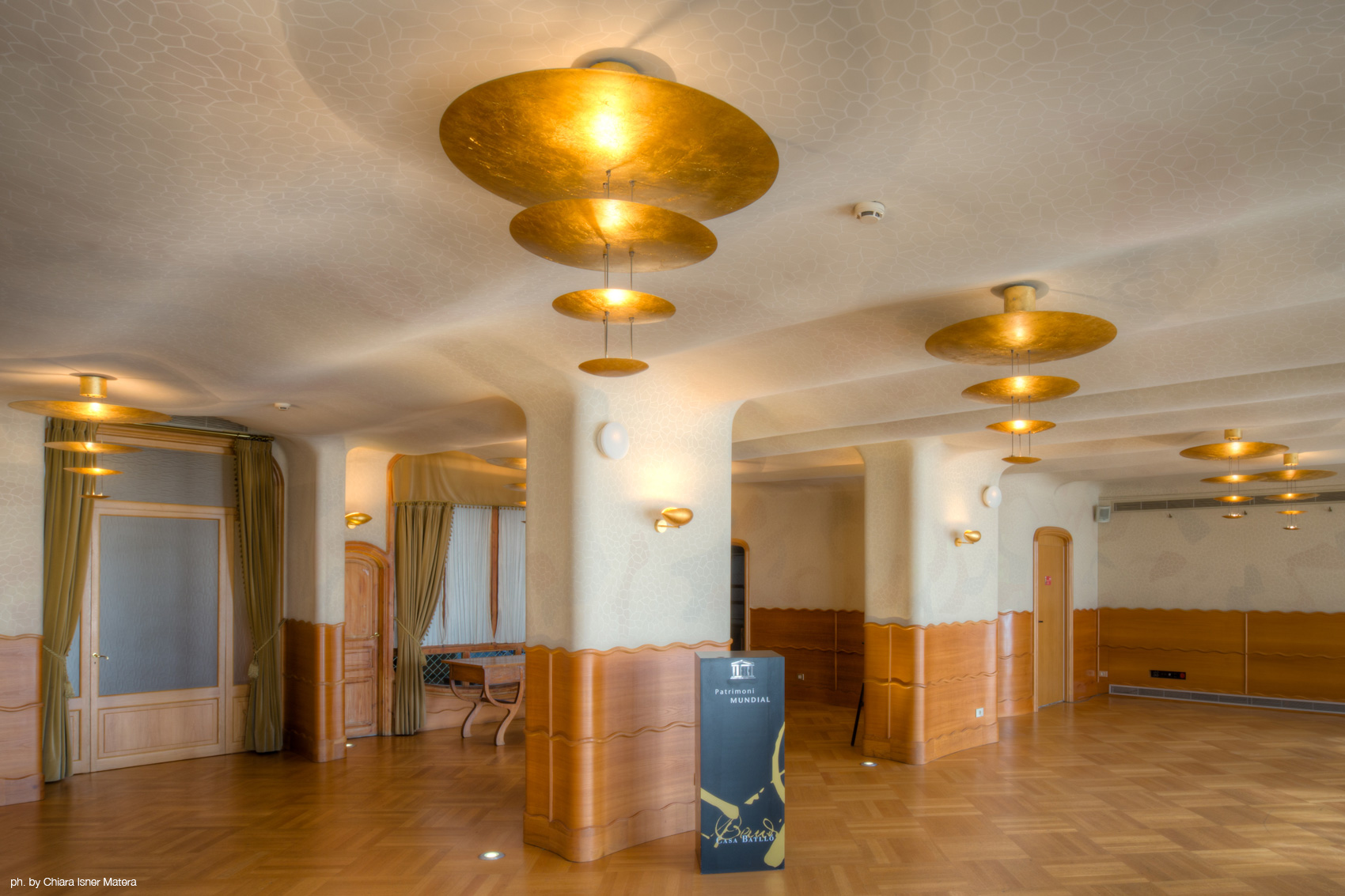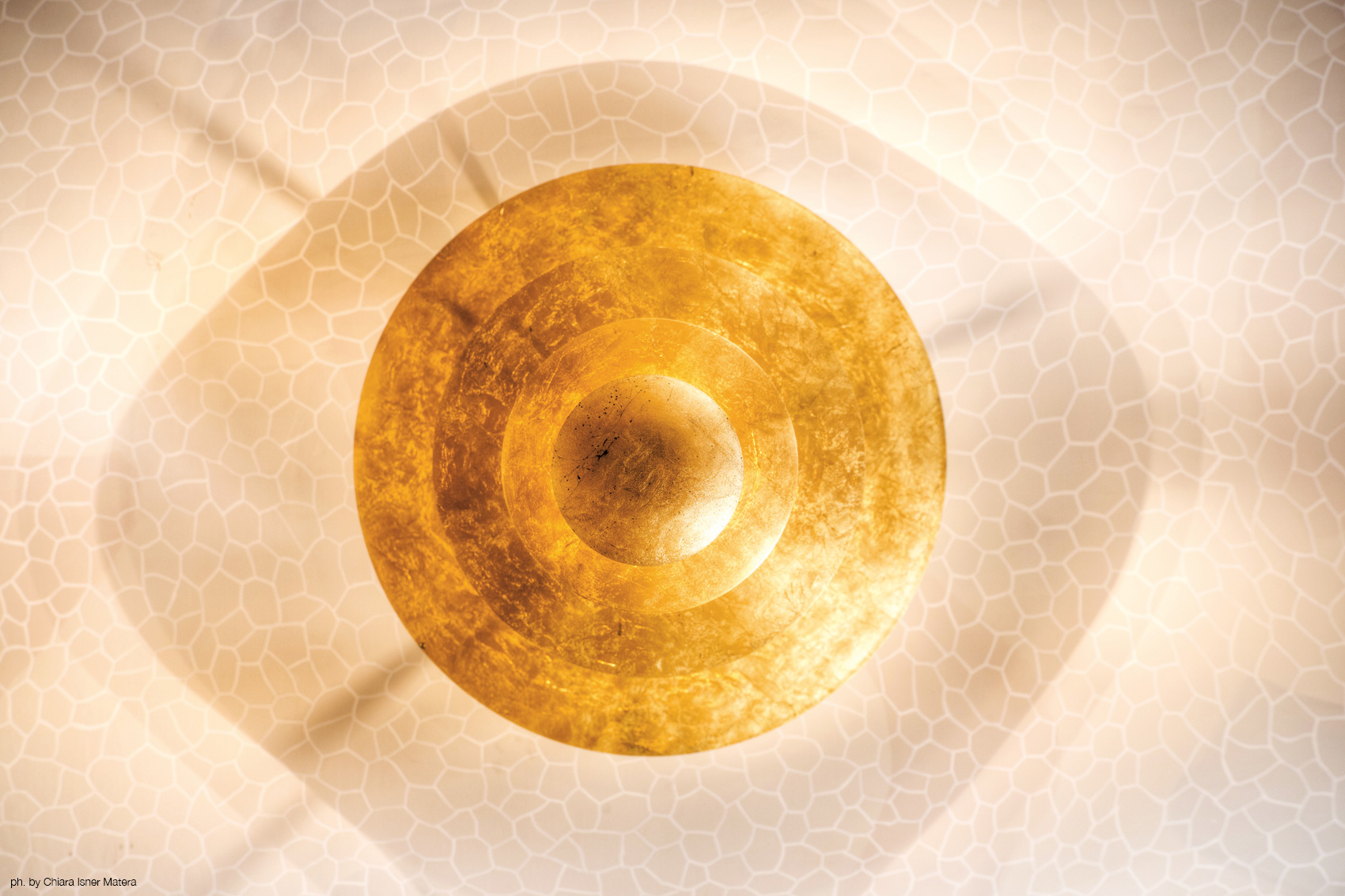 ---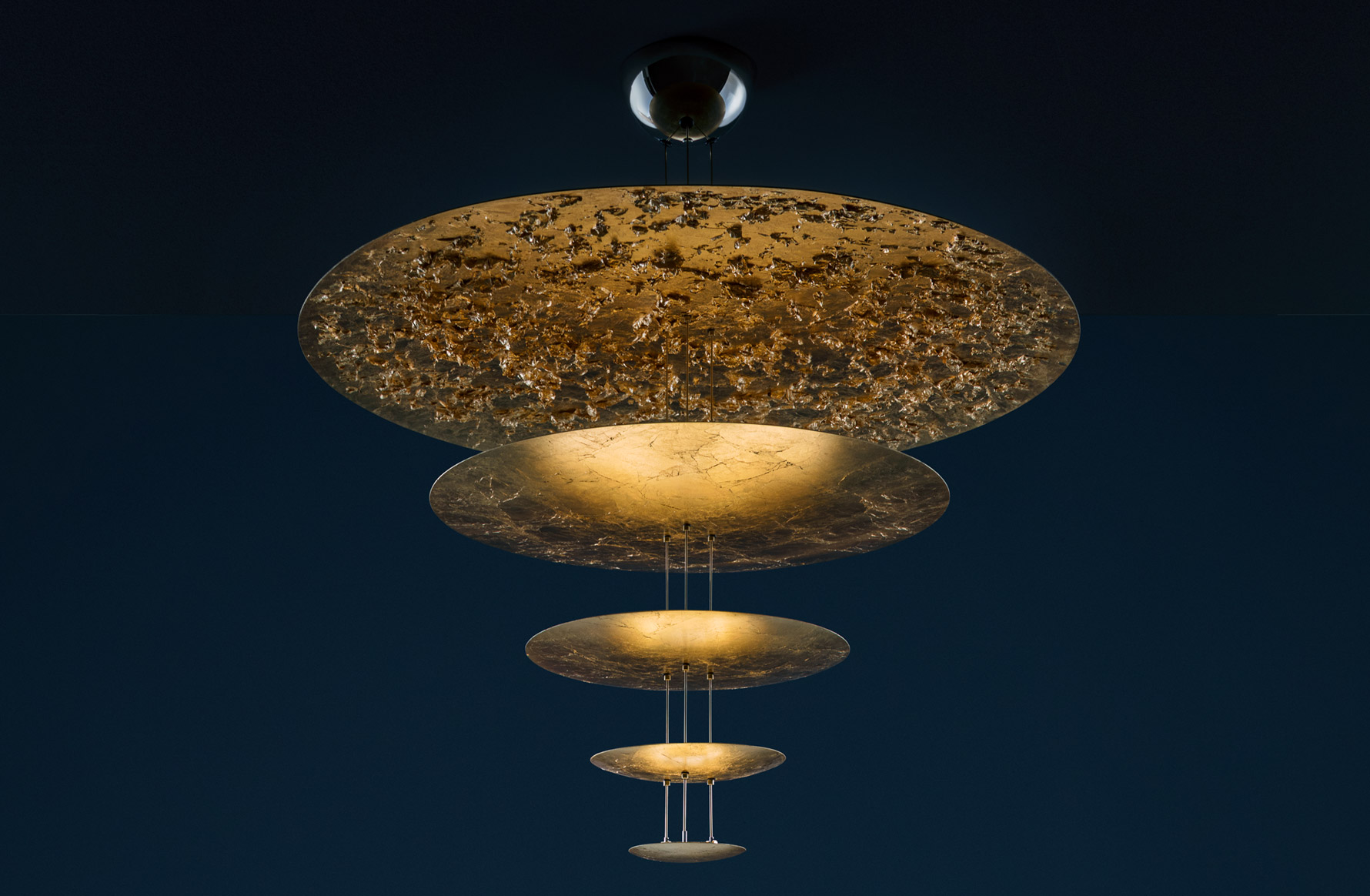 ---
gold coloured leaf

copper coloured leaf

silver coloured leaf
Datasheet
Materials
diffuser discs lined with leaf (disc Ø 120 cm with flying leaf), brass or aluminium rods, nickel base
Light source
mod. A
LED board 24V DC / 7x6W / energy class A+ / lumen 4410 / K range 2600-2800 / CRI 80

mod. B
LED board 24V DC / 2x6W / energy class A+ / lumen 1260 / K range 2600-2800 / CRI 80

mod. C
LED board 24V DC / 7x6W / energy class A+ / lumen 4410 / K range 2600-2800 / CRI 80

mod. D
LED board 24V DC / 10x6W / energy class A+ / lumen 6300 / K range 2600-2800 / CRI 80

mod. E
LED board 24V DC / 4x6W / energy class A+ / lumen 2520 / K range 2600-2800 / CRI 80

mod. F
LED board 24V DC / 9x6W / energy class A+ / lumen 5670 / K range 2600-2800 / CRI 80

mod. I
LED board 24V DC / 5x6W / energy class A+ / lumen 3150 / K range 2600-2800 / CRI 80
Power supply
low voltage driver 24V DC 220-240V dimmable Triac (dimmable 1...10V or DALI version available on request)

(110V available on request)
Dimensions
base Ø 21×10,5 H cm
rods H 145 cm variable (on request 300 cm)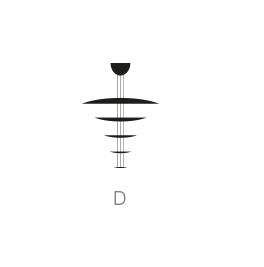 mod. D discs
Ø 120-80-50-30-18 cm
weight 16 kg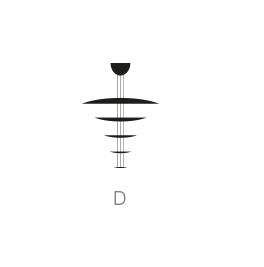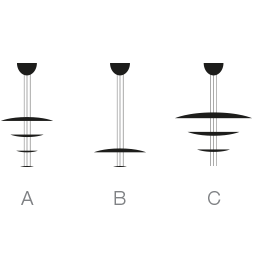 mod. A
discs Ø 80-50-30-18 cm
weight 10 kg
—
mod. B
discs Ø 80-18 cm
weight 6 kg
—
mod. C
discs Ø 120-80-50 cm
weight 13 kg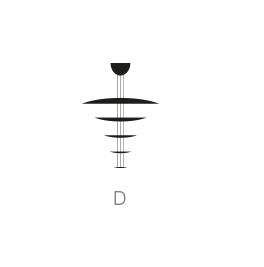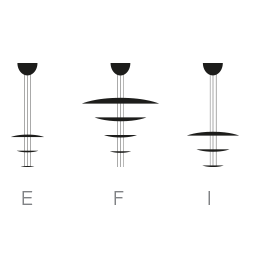 mod. E
discs Ø 50-30-18 cm
weight 6 kg
—
mod. F
discs Ø 120-80-50-30 cm
weight 15 kg
—
mod. I
discs Ø 80-50-30 cm
weight 8 kg
Order code mod. A
| | |
| --- | --- |
| MALG | gold |
| MALS | silver |
| MALC | copper |
Order code mod. B
| | |
| --- | --- |
| MBLG | gold (brass rods) |
| MBLS | silver (aluminium rods) |
| MBLC | copper (brass rods) |
Order code mod. C
| | |
| --- | --- |
| MCLG | gold (brass rods) |
| MCLS | silver (aluminium rods) |
| MCLC | copper (brass rods) |
Order code mod. D
| | |
| --- | --- |
| MDLG | gold (brass rods) |
| MDLS | silver (aluminium rods) |
| MDLC | copper (brass rods) |
Order code mod. E
| | |
| --- | --- |
| MELG | gold (brass rods) |
| MELS | silver (aluminium rods) |
| MELC | copper (brass rods) |
Order code mod. F
| | |
| --- | --- |
| MFLG | gold (brass rods) |
| MFLS | silver (aluminium rods) |
| MFLC | copper (brass rods) |
Order code mod. I
| | |
| --- | --- |
| MILG | gold (brass rods) |
| MILS | silver (aluminium rods) |
| MILC | copper (brass rods) |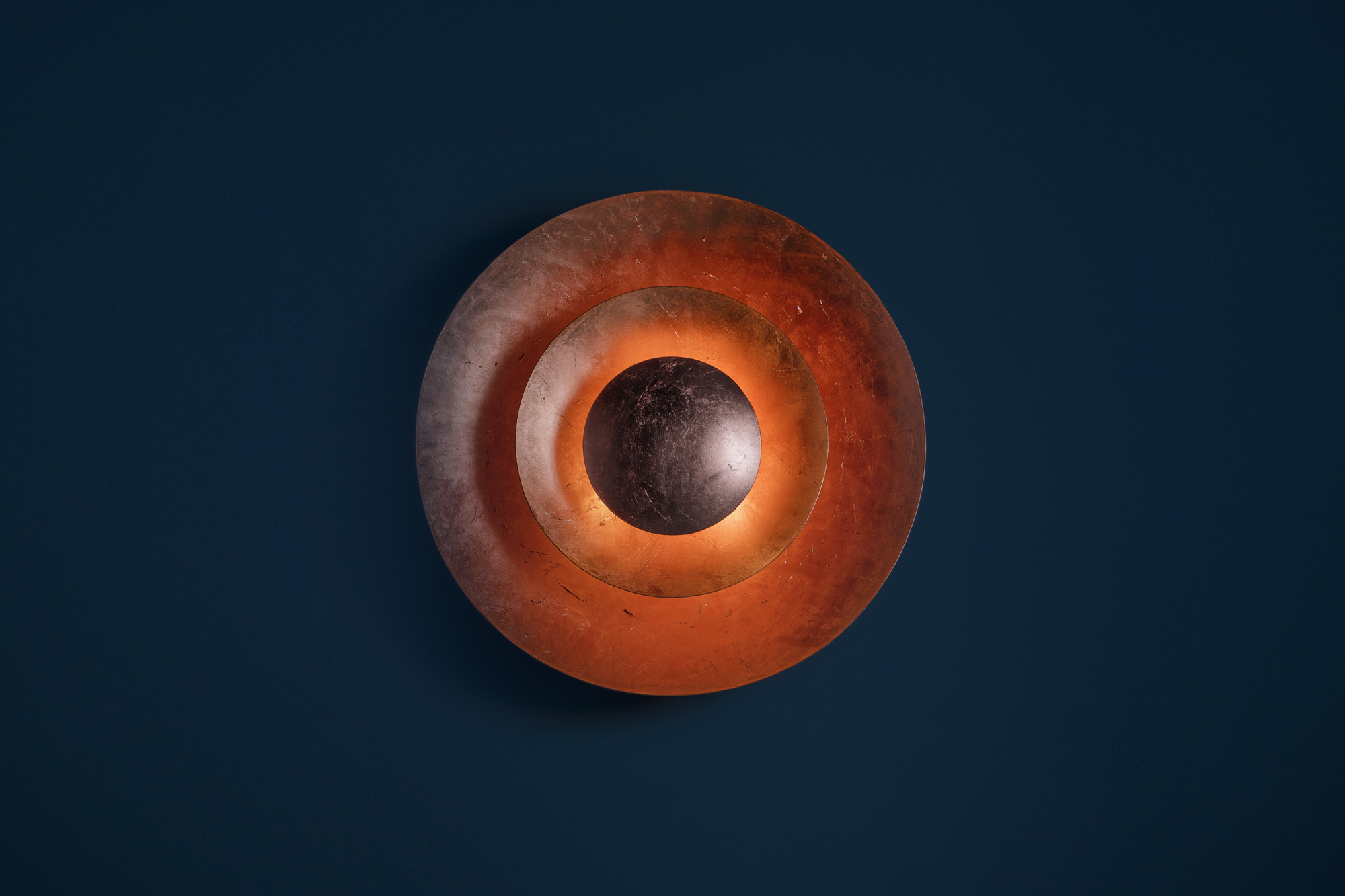 Next lamp
Macchina della Luce W