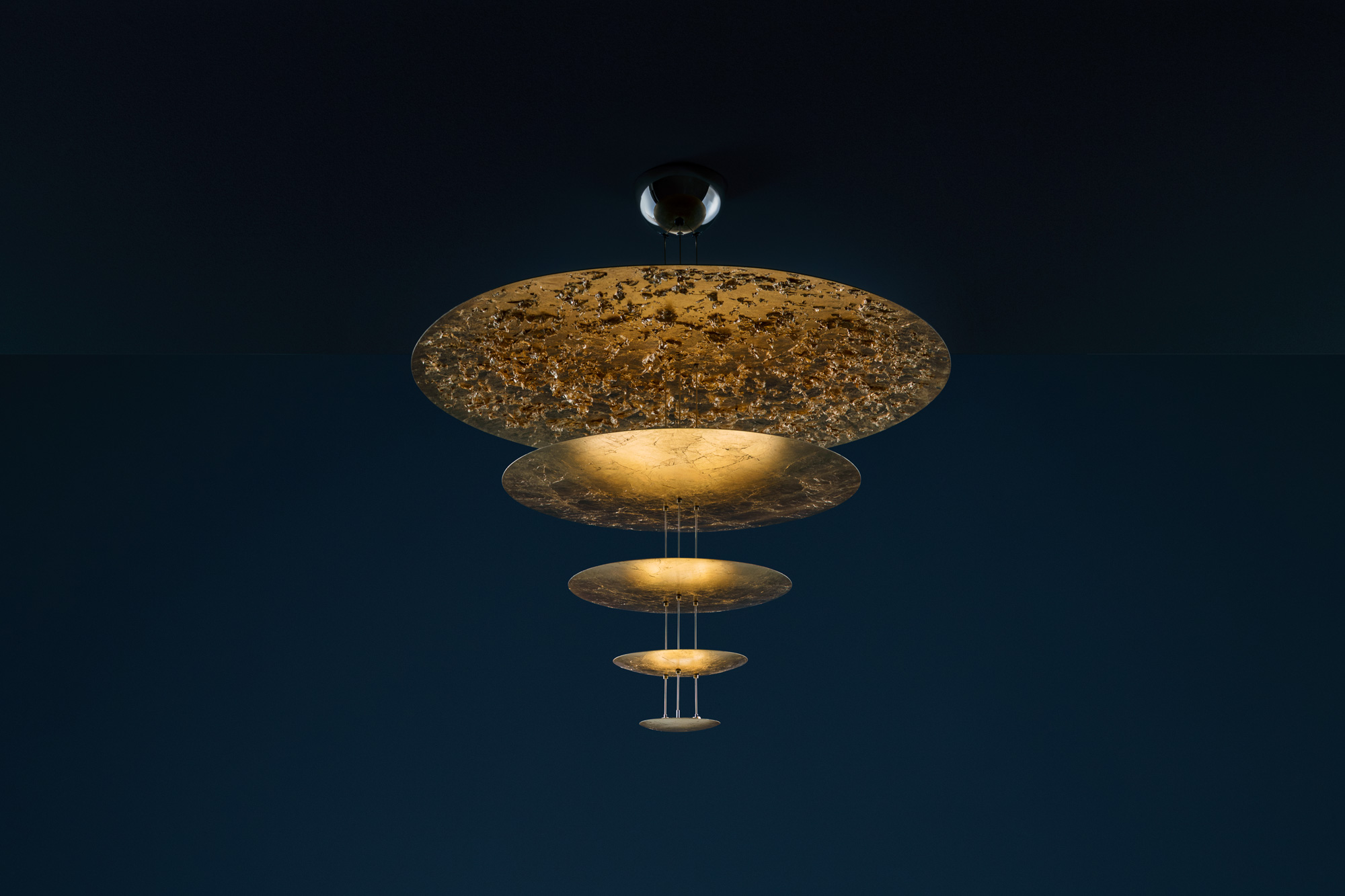 Macchina della Luce
---
---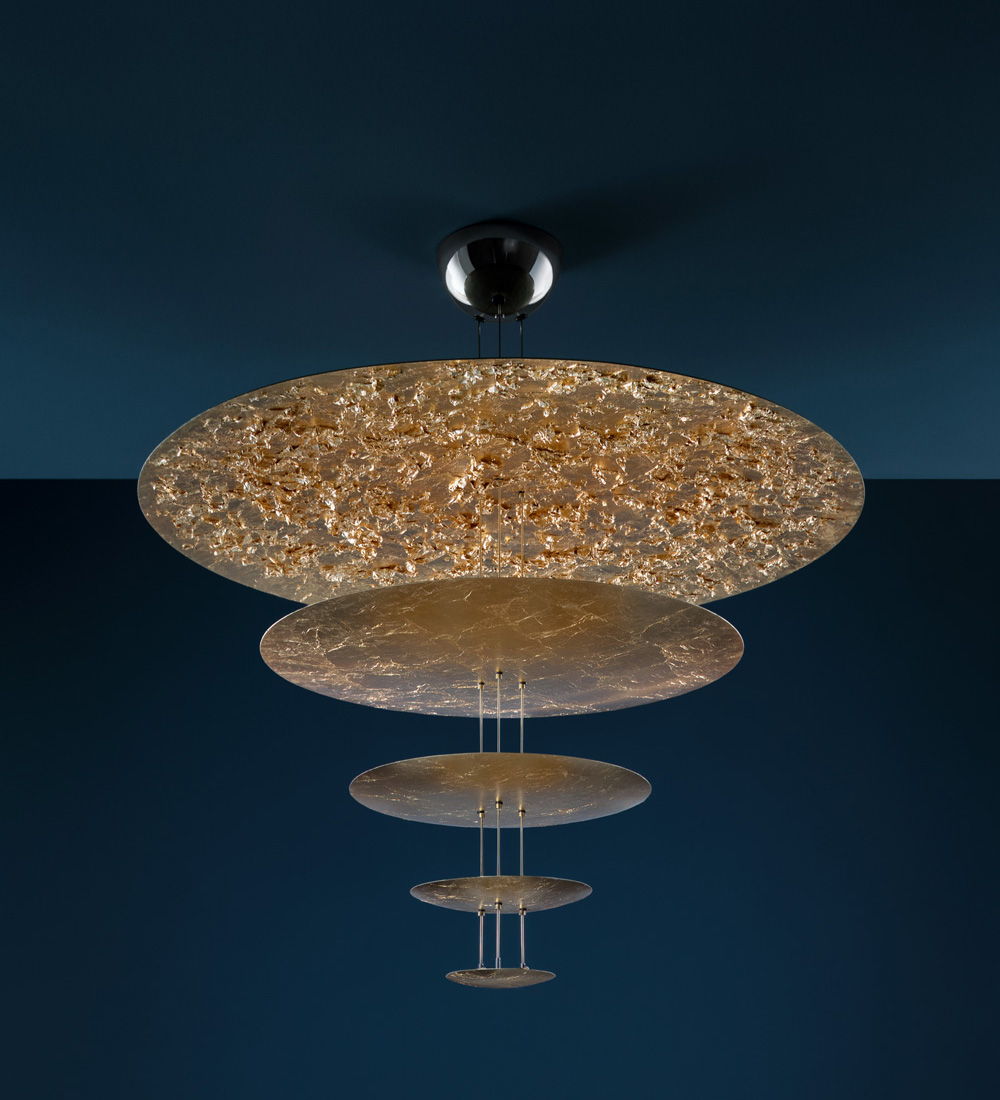 Les origines
Macchina della Luce émerge de la collection Luci d'Oro, qui est née elle aussi en tant que réflexion sur la couleur de la lumière : la lumière dorée du soleil, du feu ; des lumières chaudes, où le concept de réfraction commence à prendre forme dans l'esprit d'Enzo Catellani, qui l'appliquera souvent à d'autres créations.
I can't believe what I've done so far... It looks like a miracle.
Our products are hand-crafted in Italy, close to the banks of the river Serio, near Bergamo.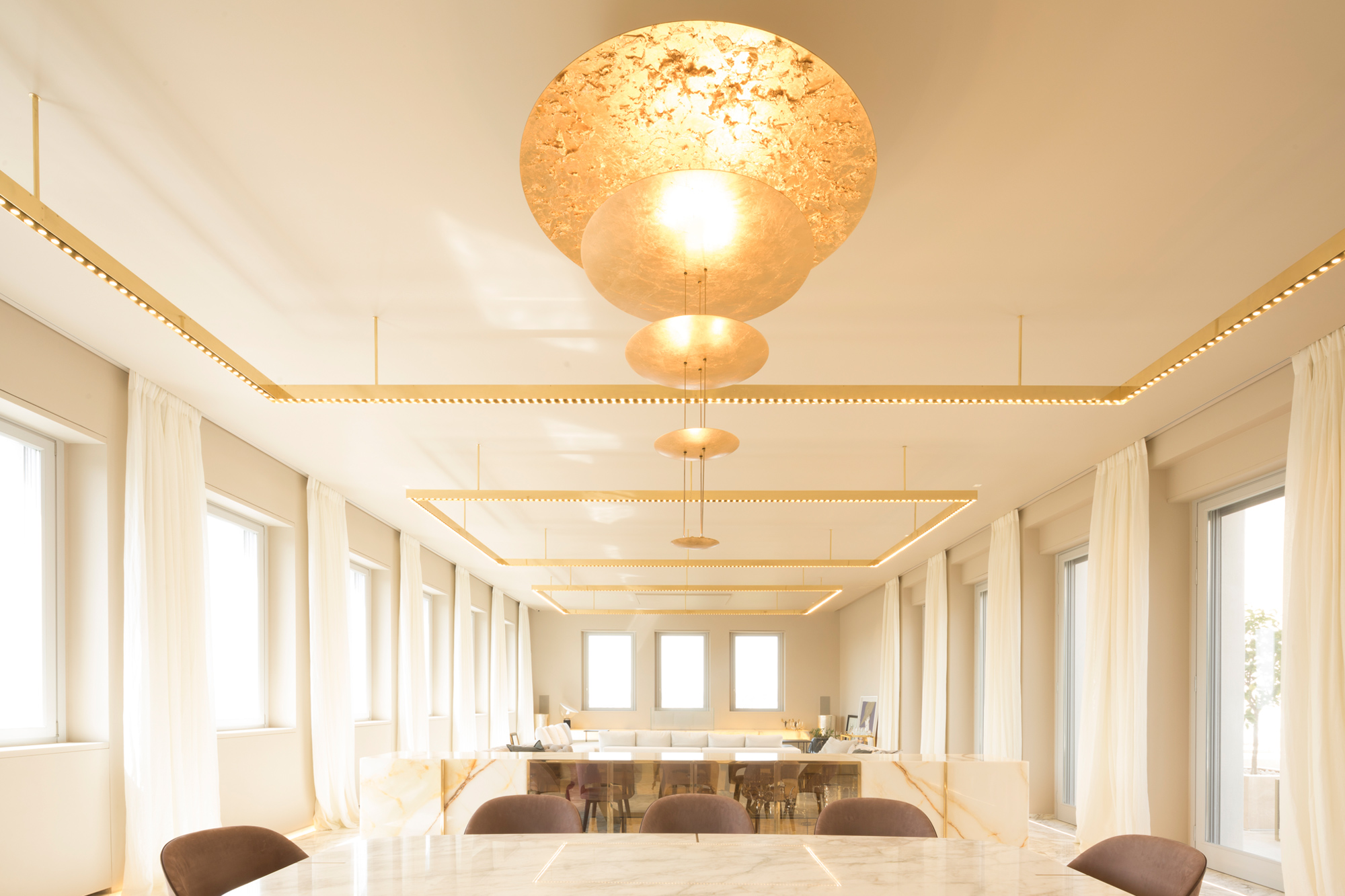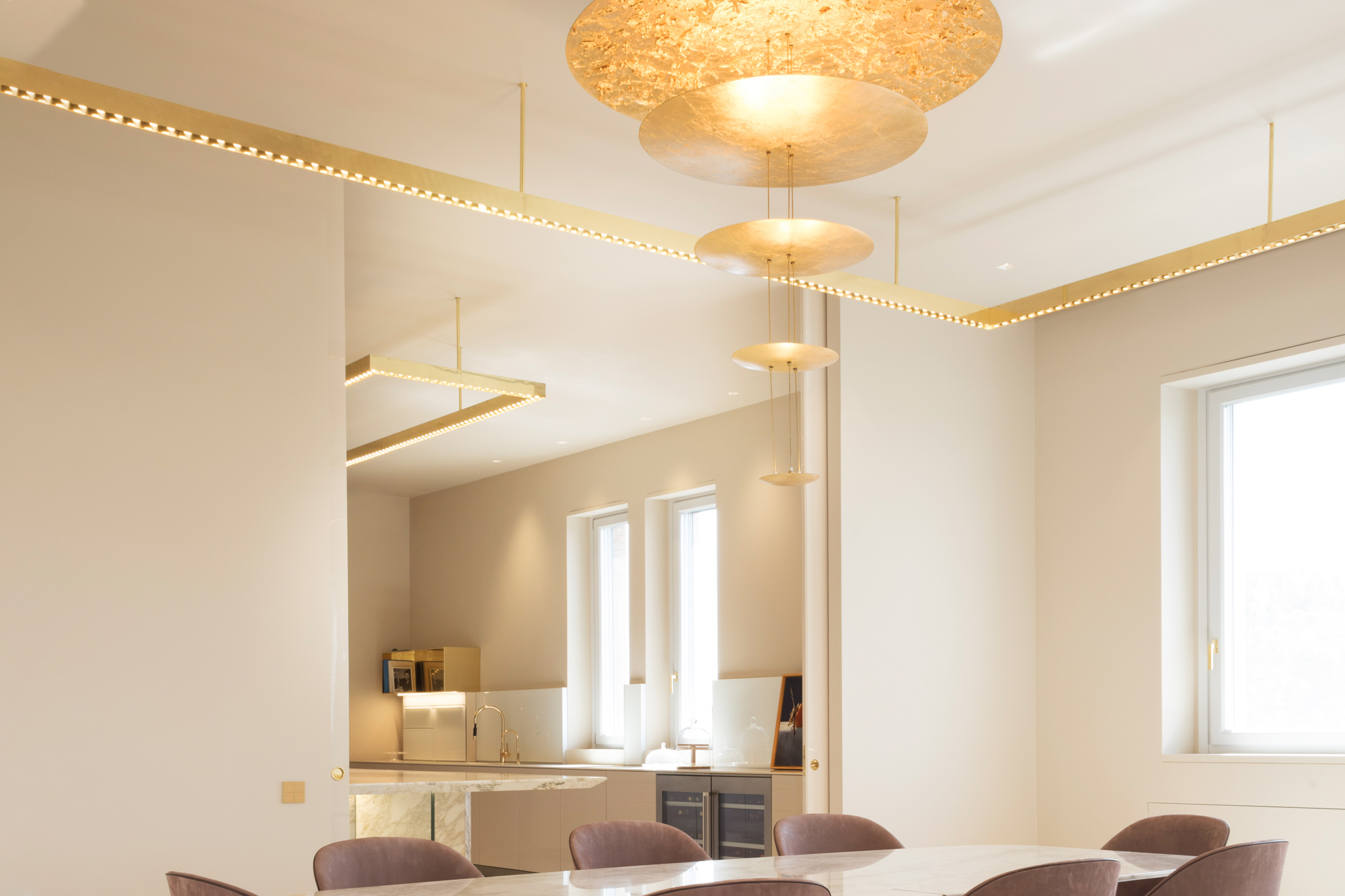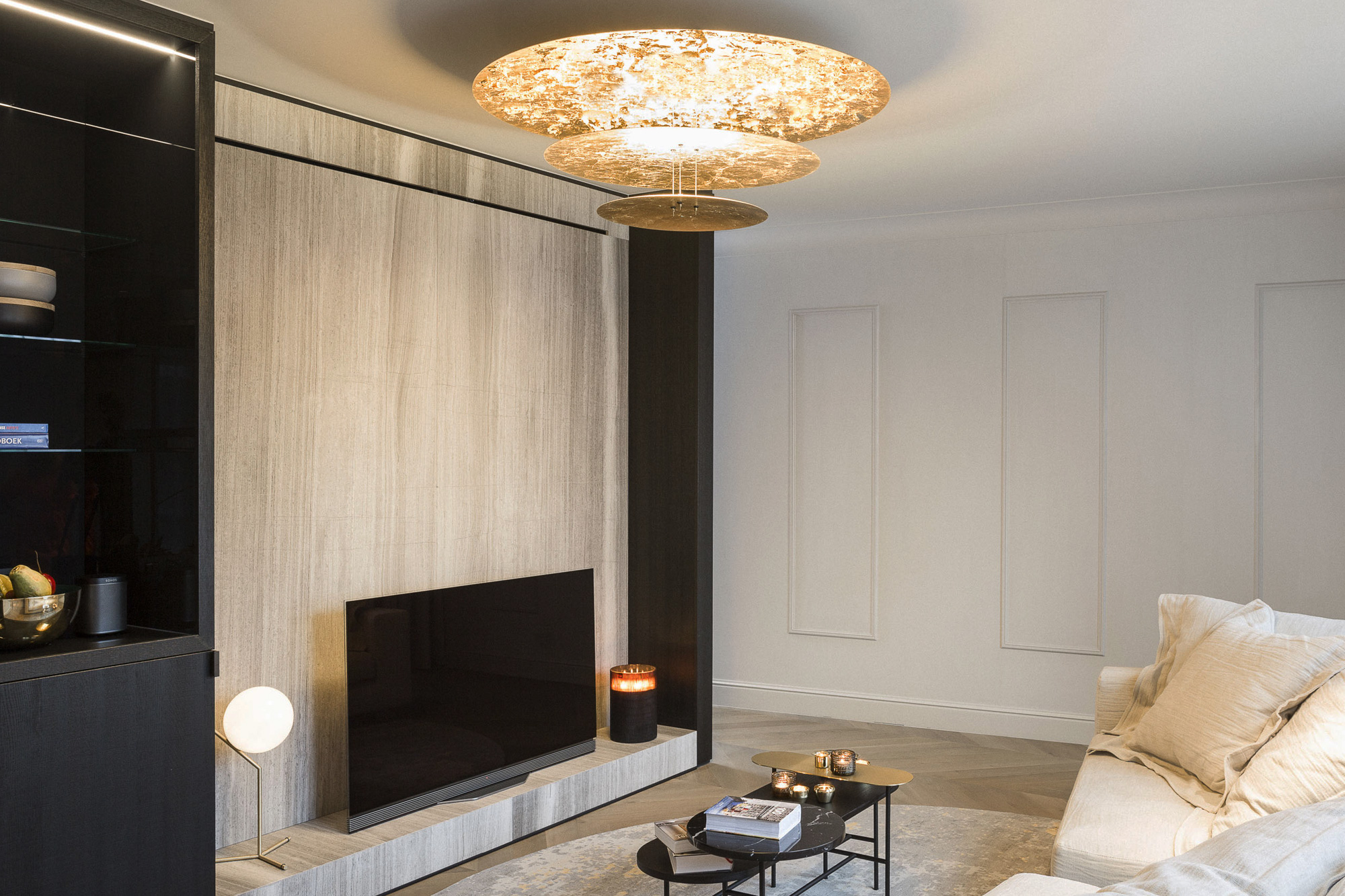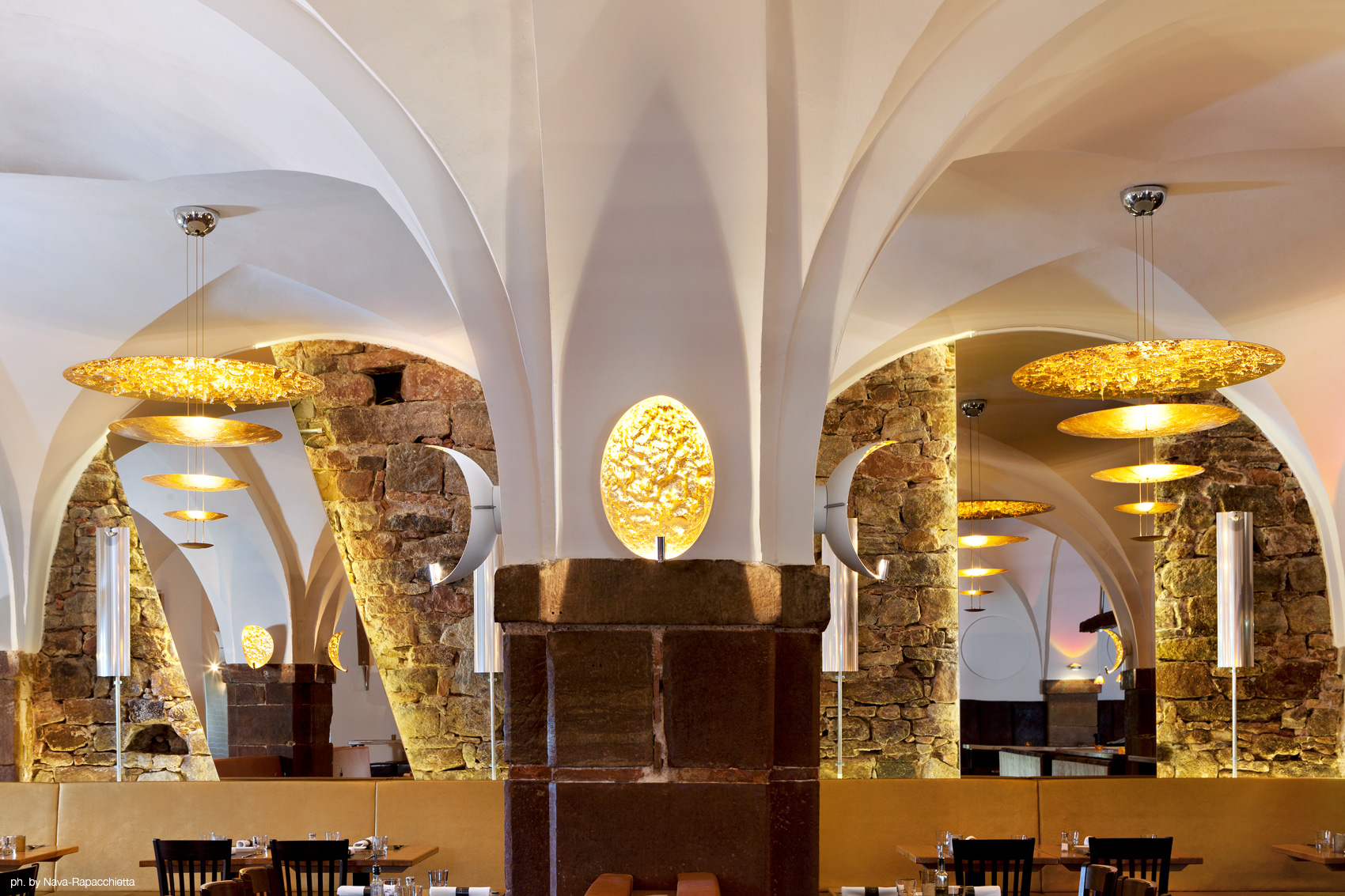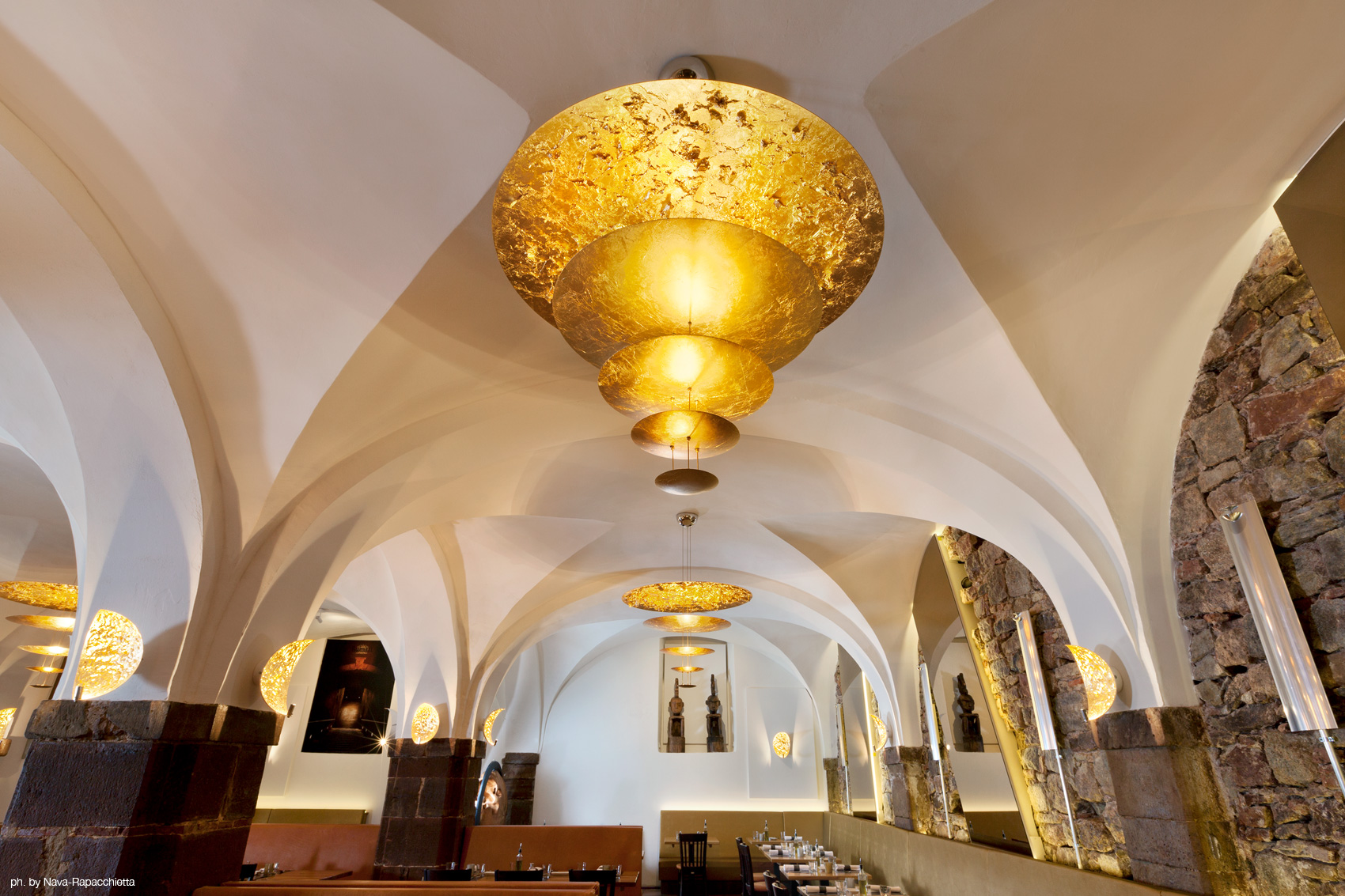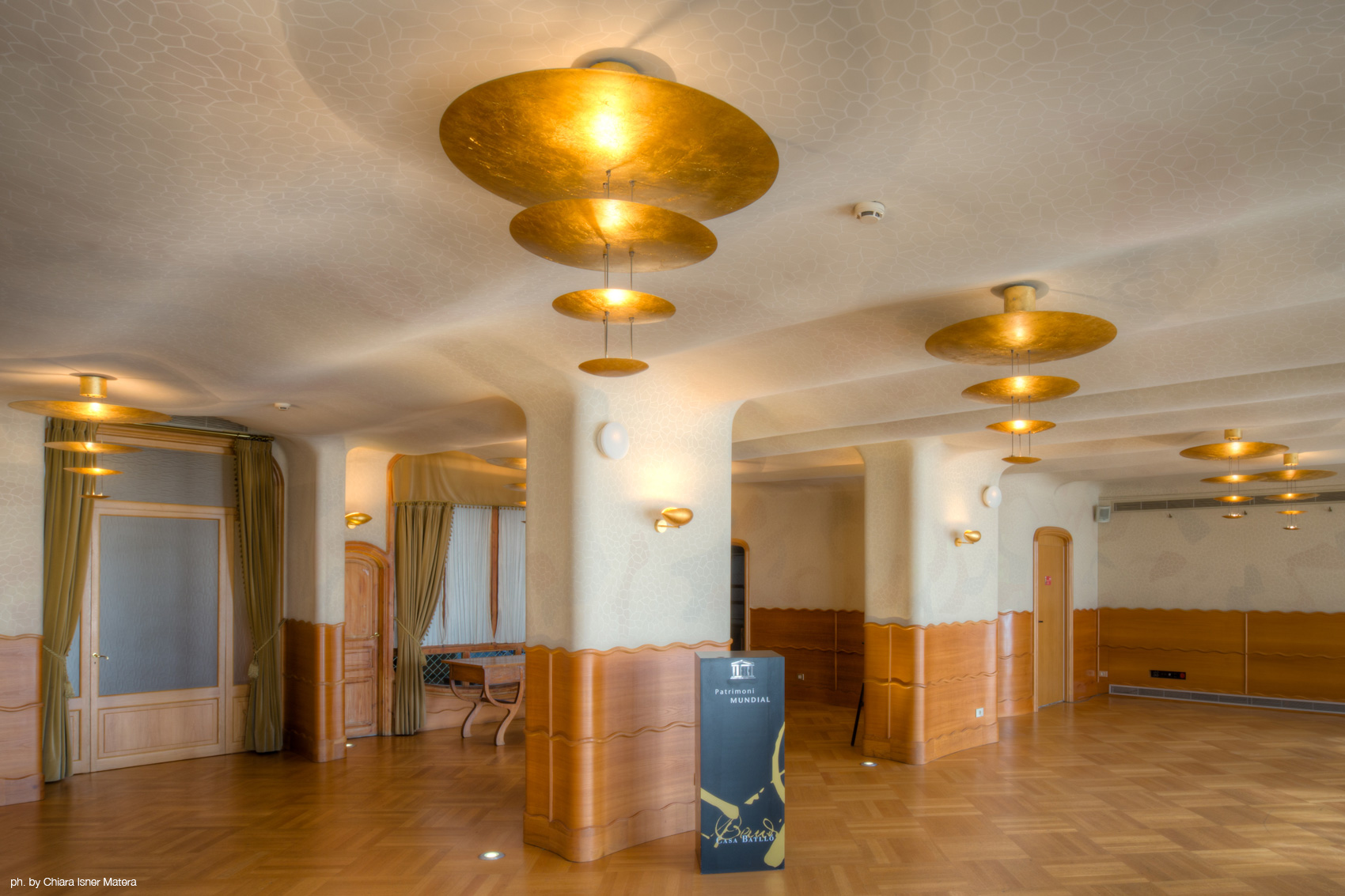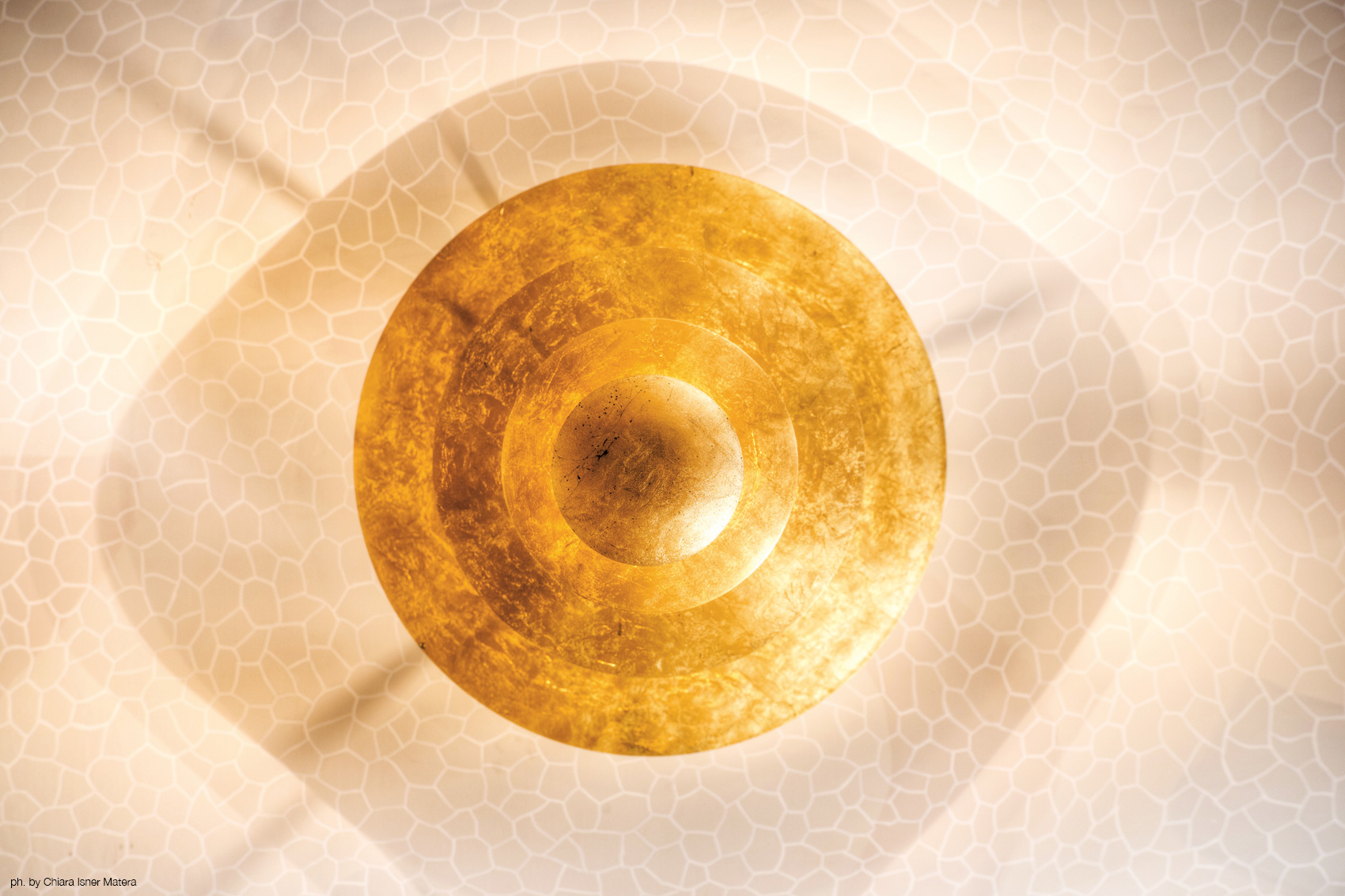 ---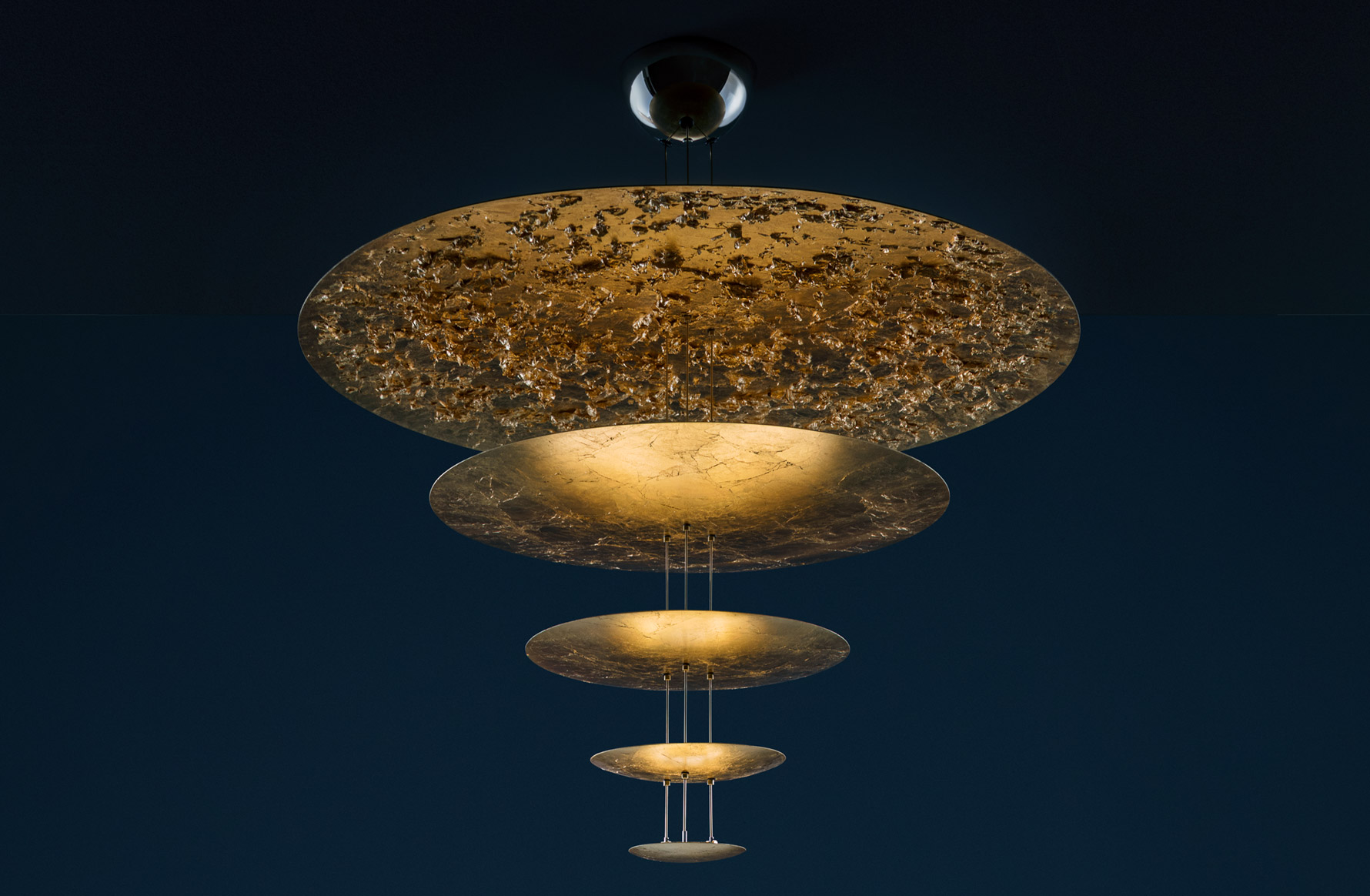 ---
feuille couleur or

feuille couleur cuivre

feuille couleur argent
Fiche technique
Materials
diffuser discs lined with leaf (disc Ø 120 cm with flying leaf), brass or aluminium rods, nickel base
Light source
mod. A
LED board 24V DC / 7x6W / energy class A+ / lumen 4410 / K range 2600-2800 / CRI 80

mod. B
LED board 24V DC / 2x6W / energy class A+ / lumen 1260 / K range 2600-2800 / CRI 80

mod. C
LED board 24V DC / 7x6W / energy class A+ / lumen 4410 / K range 2600-2800 / CRI 80

mod. D
LED board 24V DC / 10x6W / energy class A+ / lumen 6300 / K range 2600-2800 / CRI 80

mod. E
LED board 24V DC / 4x6W / energy class A+ / lumen 2520 / K range 2600-2800 / CRI 80

mod. F
LED board 24V DC / 9x6W / energy class A+ / lumen 5670 / K range 2600-2800 / CRI 80

mod. I
LED board 24V DC / 5x6W / energy class A+ / lumen 3150 / K range 2600-2800 / CRI 80
Power supply
low voltage driver 24V DC 220-240V dimmable Triac (dimmable 1...10V or DALI version available on request)

(110V available on request)
Dimensions
base Ø 21×10,5 H cm
rods H 145 cm variable (on request 300 cm)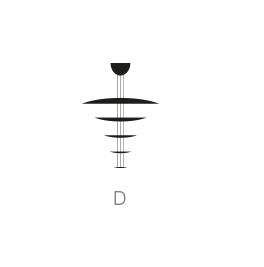 mod. D discs
Ø 120-80-50-30-18 cm
weight 16 kg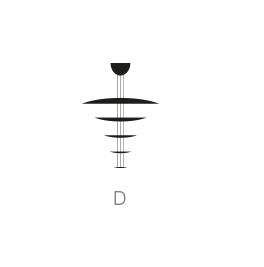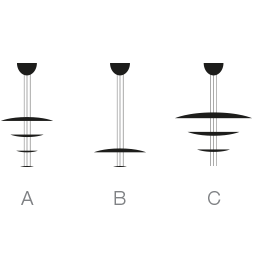 mod. A
discs Ø 80-50-30-18 cm
weight 10 kg
—
mod. B
discs Ø 80-18 cm
weight 6 kg
—
mod. C
discs Ø 120-80-50 cm
weight 13 kg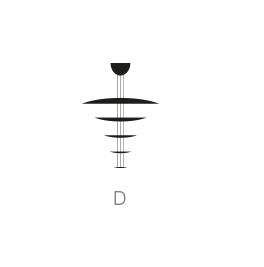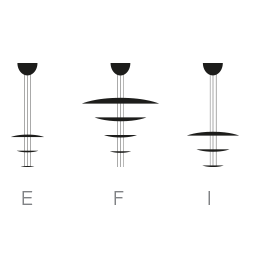 mod. E
discs Ø 50-30-18 cm
weight 6 kg
—
mod. F
discs Ø 120-80-50-30 cm
weight 15 kg
—
mod. I
discs Ø 80-50-30 cm
weight 8 kg
Order code mod. A
| | |
| --- | --- |
| MALG | gold (brass rods) |
| MALS | silver (aluminium rods) |
| MALC | copper (brass rods) |
Order code mod. B
| | |
| --- | --- |
| MBLG | gold (brass rods) |
| MBLS | silver (aluminium rods) |
| MBLC | copper (brass rods) |
Order code mod. C
| | |
| --- | --- |
| MCLG | gold (brass rods) |
| MCLS | silver (aluminium rods) |
| MCLC | copper (brass rods) |
Order code mod. D
| | |
| --- | --- |
| MDLG | gold (brass rods) |
| MDLS | silver (aluminium rods) |
| MDLC | copper (brass rods) |
Order code mod. E
| | |
| --- | --- |
| MELG | gold (brass rods) |
| MELS | silver (aluminium rods) |
| MELC | copper (brass rods) |
Order code mod. F
| | |
| --- | --- |
| MFLG | gold (brass rods) |
| MFLS | silver (aluminium rods) |
| MFLC | copper (brass rods) |
Order code mod. I
| | |
| --- | --- |
| MILG | gold (brass rods) |
| MILS | silver (aluminium rods) |
| MILC | copper (brass rods) |