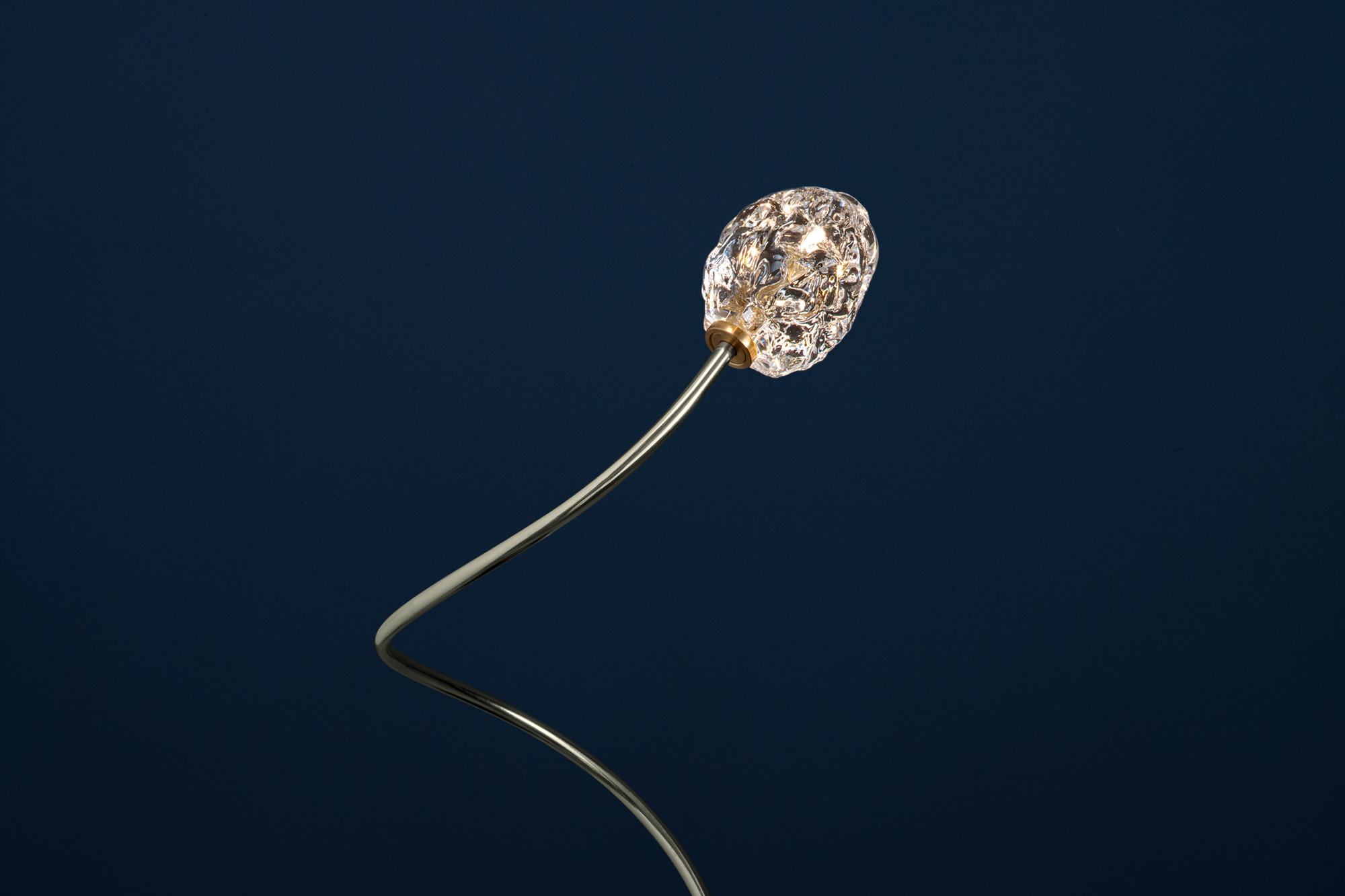 More F
---
---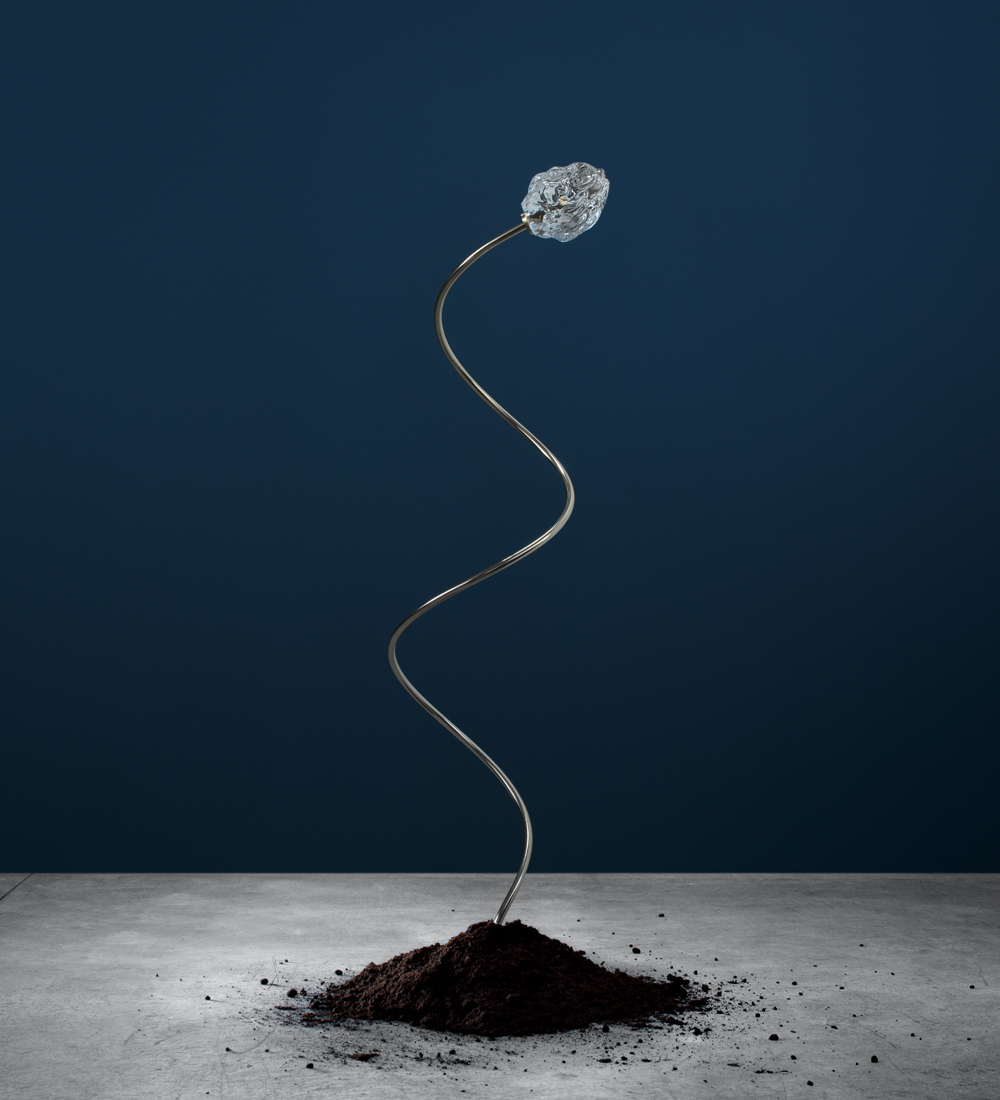 The origins
Enzo Catellani has designed his first collection of outdoor lights for Catellani & Smith in response to the trend that, over the years, has seen living spaces move outside into terraces and gardens, creating extensions of the house.
Enzo Catellani's main goal was to create a collection of indoor lamps suitable for outdoor installation; lighting fixtures created for the outside, but able to recreate the same warmth and atmosphere as indoor lights.
Glass plays a starring role in this collection; glass which, before being completely cooled, is shaped by hand.
It is not difficult to find something in this world that can be manufactured slightly worse and sold at a lower cost. The true victim of this situation is he who considers only the price.
My past and what I built so far are part of me, but Enzo Catellani was born today, with the desire to travelling backwards to rediscover the primal instinct of doing, for the pleasure of creating.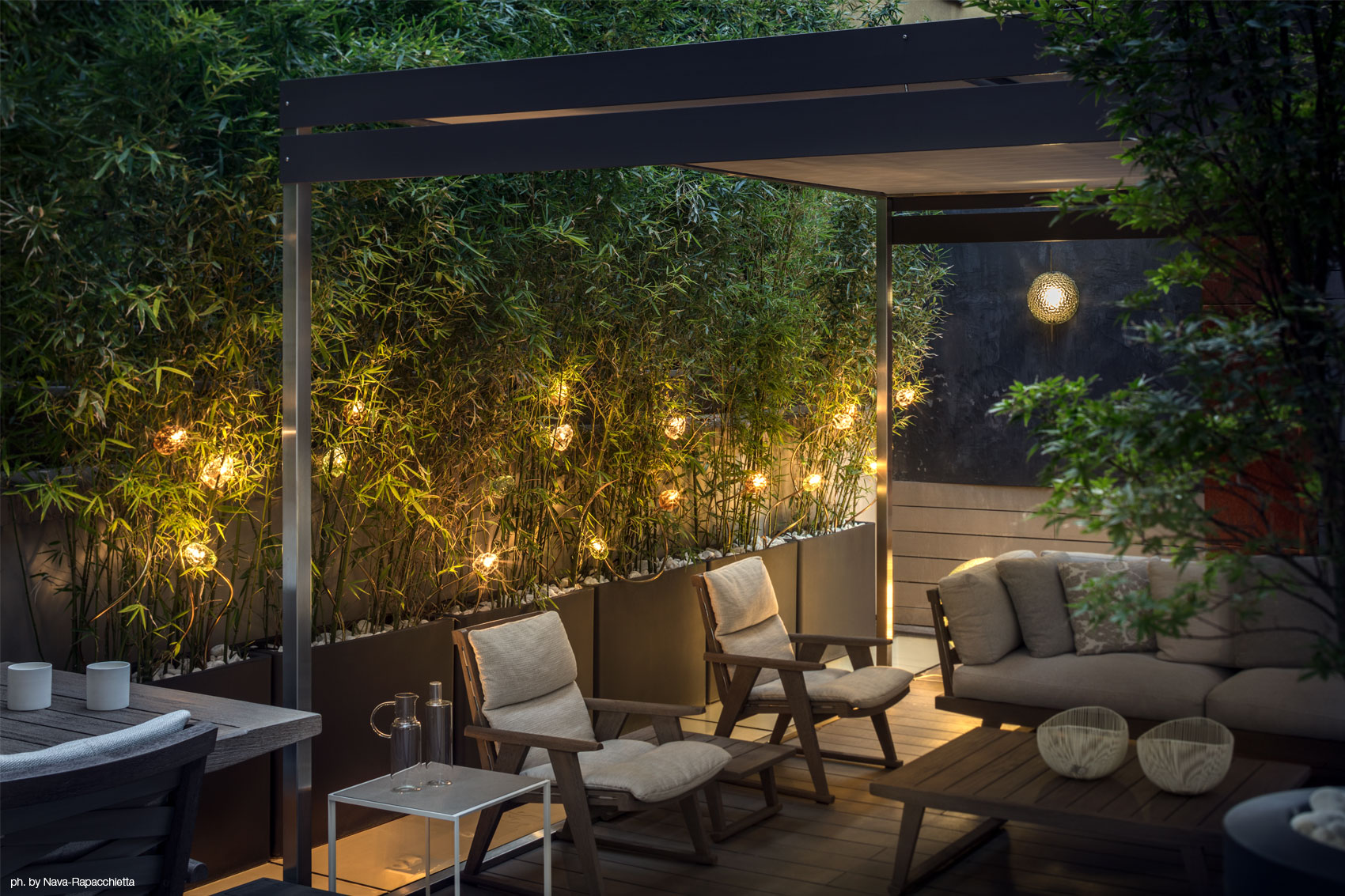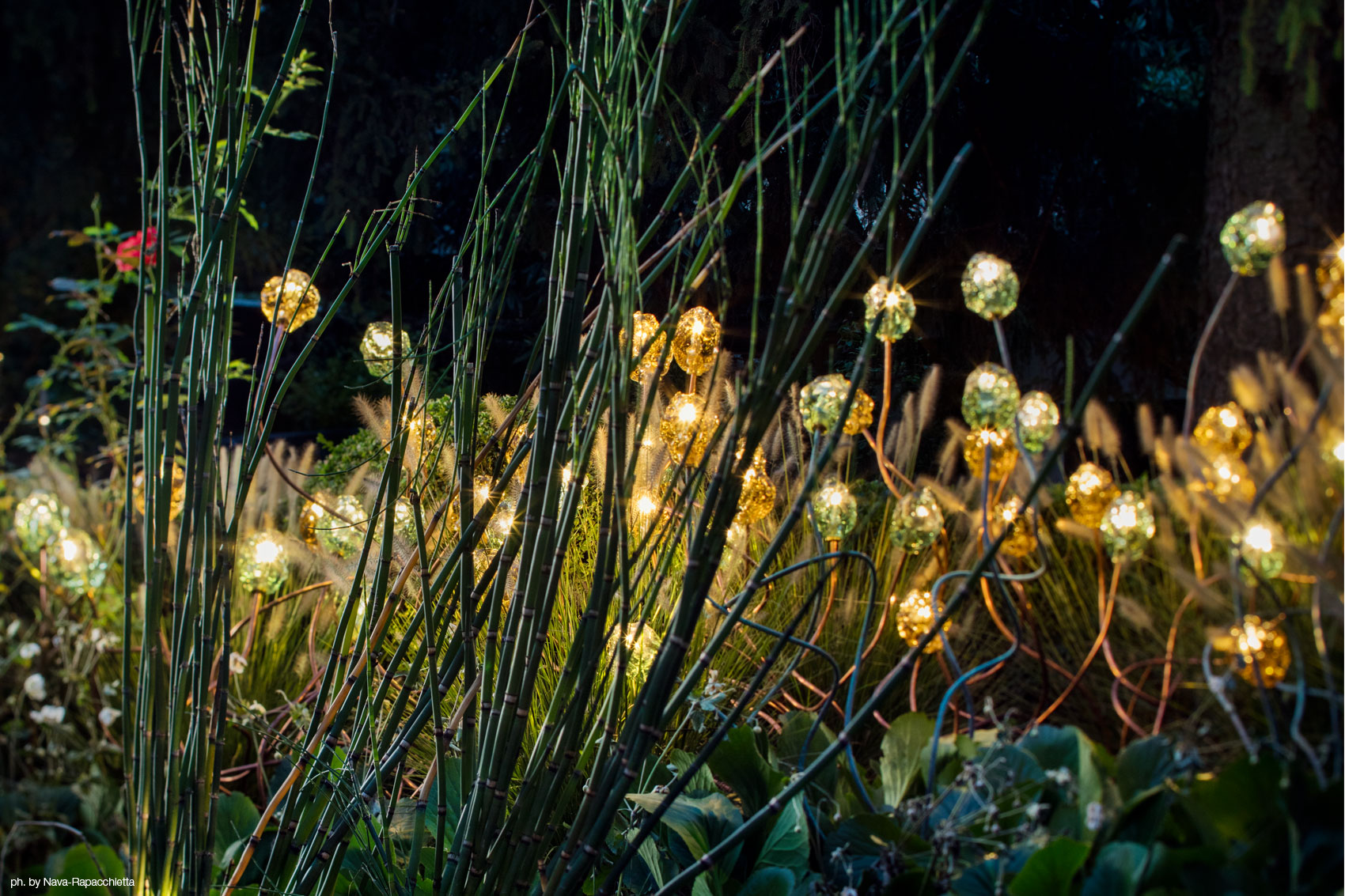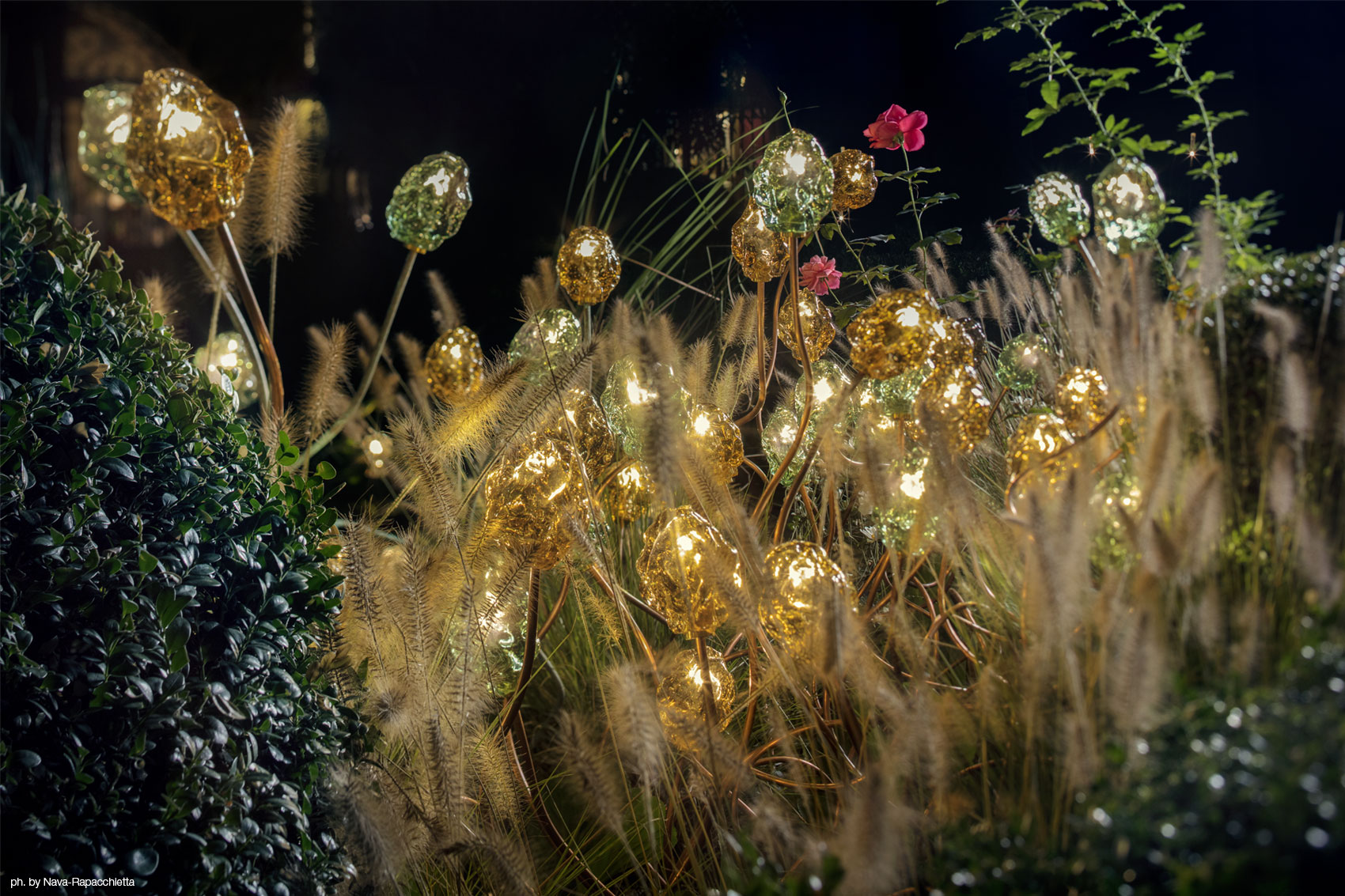 ---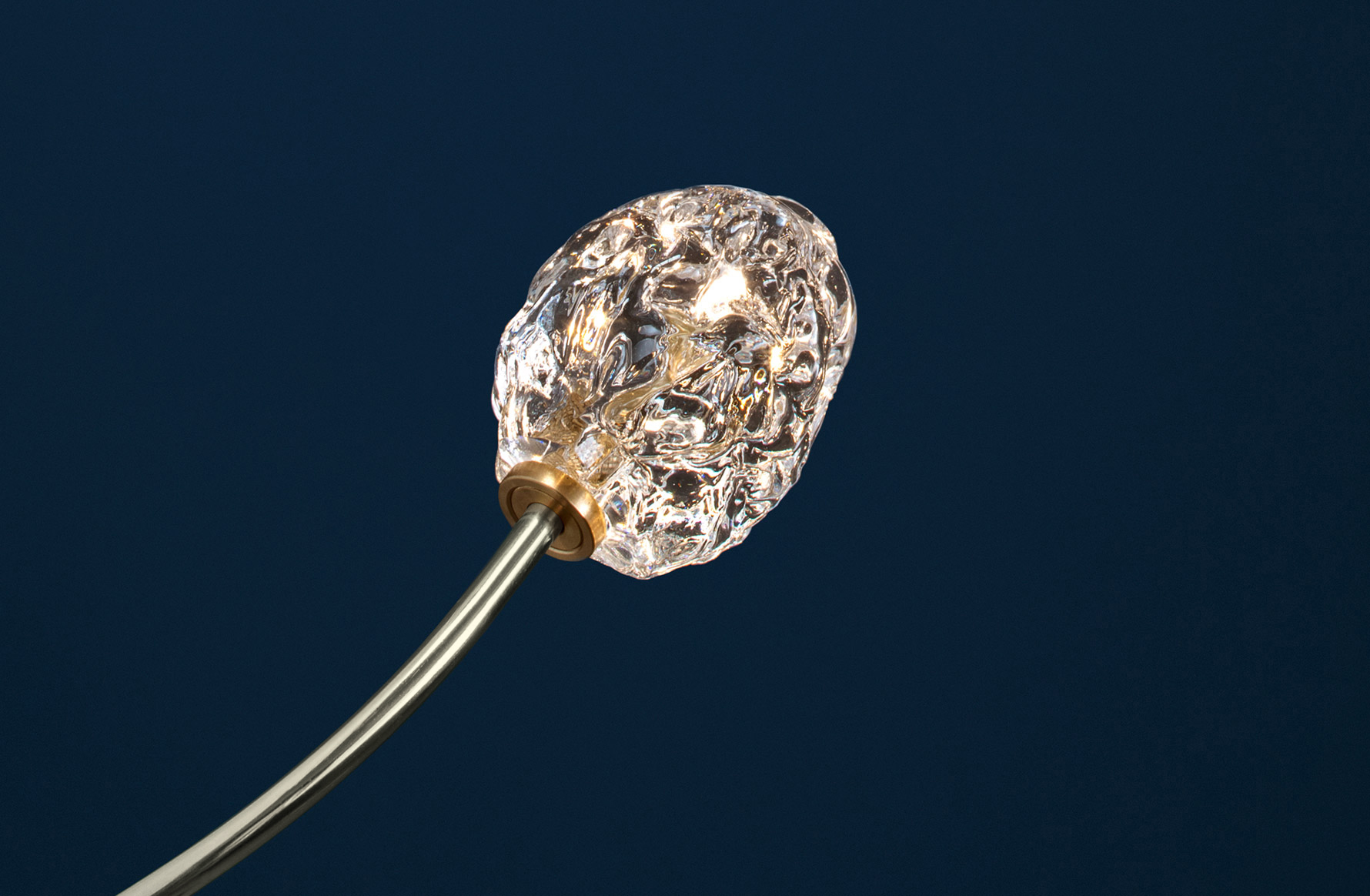 ---
green glass

transparent glass

amber glass
Datasheet
Materials and colours
transparent, green, amber glass; metal stem.

NOTE: the stems of the More collection are made of zinc plated metal. They are suitable for outdoor installation, but they are not immersion proof.
Light source
LED bulb G4 12V DC 1x1W / energy class G / lumen 75 / K 2700 / CRI 80 / protection grade IP65

NOTE: IP specifics - lamp holder IP65 (not protected against immersion); wires and connectors IP68; drivers IP67; IP average rate of the lamp 44.
Power supply
12V DC transformer not included
Dimensions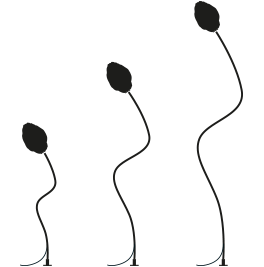 glass 7×10 cm ca.
H 70 cm (cable 210 cm)
H 100 cm (cable 170 cm)
H 130 cm (cable 150 cm)
Order code
| | |
| --- | --- |
| MR70 | H 70 cm / trasparent |
| MR70GR | H 70 cm / green |
| MR70A | H 70 cm / amber |
| MR100 | H 100 cm / trasparent |
| MR100GR | H 100 cm / green |
| MR100A | H 100 cm / amber |
| MR130 | H 130 cm / trasparent |
| MR130GR | H 130 cm / green |
| MR130A | H 130 cm / amber |
Supporting accessories
| | |
| --- | --- |
| MS | supporting modular plate 32x32x32 cm (max 4 lamps) |
| MPT | More peg 25 cm |
Accessories for gel box system
| | |
| --- | --- |
| ED6 | driver 10W 12V DC 220-240V IP67 not dimmable (max 6 lamps) |
| MB1 | mini gel box IP68 (max 2 connections, connectors included) |
| MB2 | mini gel box IP68 (max 6 connections, connectors included) |
| KP1 | extension kit 5 mt with mini gel box IP68 (max 1 lamp) |
Accessories for quick connectors system
| | |
| --- | --- |
| ED6CR | driver 10W 12V DC 220-240V IP67 not dimmable with quick connectors (max 6 lamps) |
| CRM | multiple quick connector IP68 - 1 IN & 5 OUT (max 5 connections) |
| CRS | single quick connector IN IP68 |
| KP2 | extension kit 5 mt with quick connectors IP68 (max 1 lamp) |