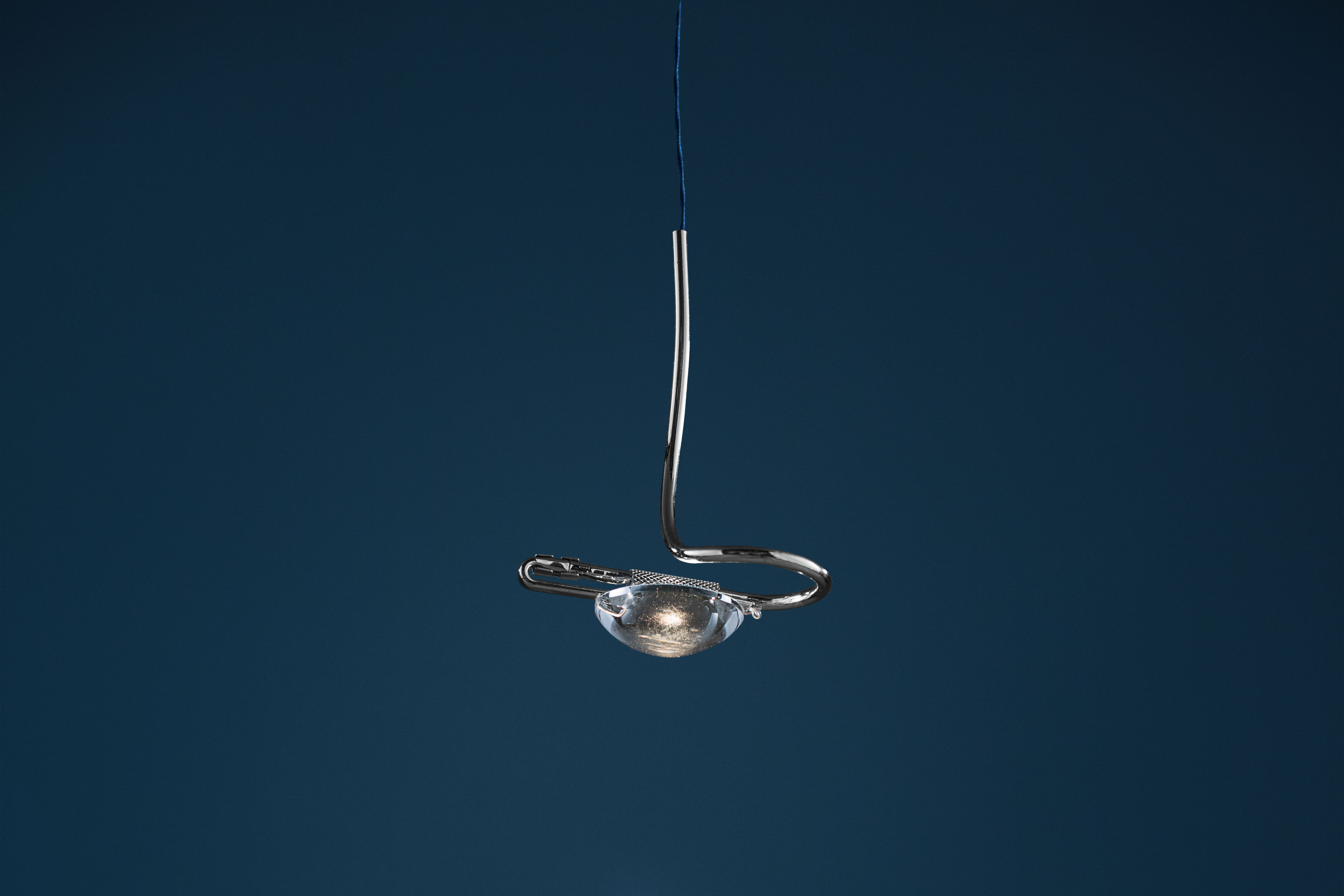 Jackie O
---
---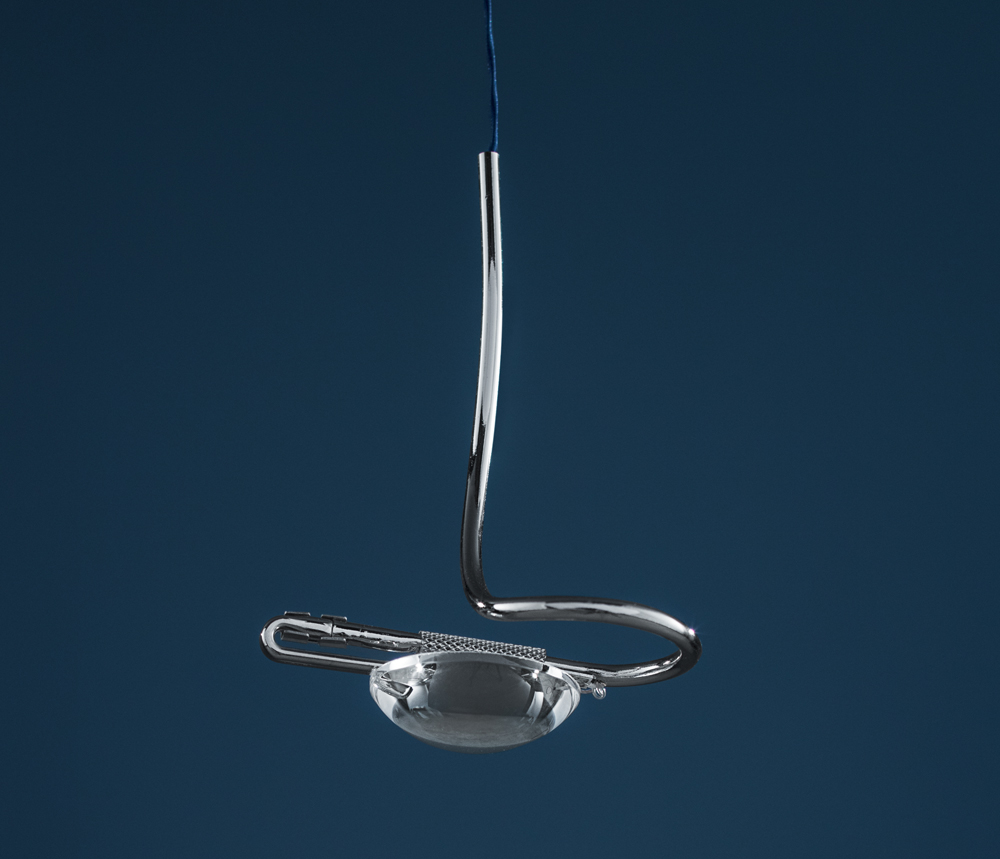 Les origines
Jackie O est née de la demande d'un architecte qui voulait mettre la lumière de Wa Wa sur une grande table. Tandis qu'il travaille sur ce projet, Enzo Catellani se rend compte de l'unicité de l'objet qui est né entre ses mains. Il désire atteindre encore une fois le 'zéro absolu', et pour ce faire il vise à 'annuler' aussi le câble, en fabriquant pour la première fois le câble très fin recouvert de tissu bleu, qu'il appliquera par la suite à d'autres objets.
If you want to make beautiful things, you have to produce them in a beautiful place.
Enzo Catellani
Our products are hand-crafted in Italy, close to the banks of the river Serio, near Bergamo.
Enzo Catellani
---
---
Fiche technique
Materials and colours
blue cable, nickel-plated copper curl, removable glass lens, nickel ceiling jack connection (mod. JC) or nickel recessed plate (mod. IC)
Light source
interchangeable LED 1x1W / rated output 1W 350mA / energy class A+ / lumen 100 / K 2700 / CRI 80
Power supply
driver not included, available on request
Dimensions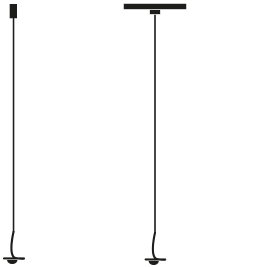 mod. JC
H 120 cm not adjustable,
lens Ø 32 mm,
hole for jack Ø 1,3 cm,
min depth 3,5 cm
—
mod. IC
H 175 cm adjustable,
plate Ø 7 cm,
lens Ø 32 mm,
hole Ø 5,5 cm,
min depth 3,5 cm
Power Supply Unit
| | |
| --- | --- |
| K0W | 6W driver kit / not dimmable / max 5x1W lamps |
| | |
| K1W | 6W driver kit / 1...10V-PUSH dimmable / max 5x1W lamps |
| | |
| K2W | 19W driver kit / 1...10V-PUSH dimmable / max 15x1W lamps |
| | |
| K4W | 40W driver kit / 1...10V-PUSH-DALI dimmable / max 24x1W lamps |
| | |
| K5W | 18W driver kit / Triac/IGBT dimmable / max 15x1W lamps |
Prochaine Lampe
Jackie O Chandelier 15 / 20 / 24