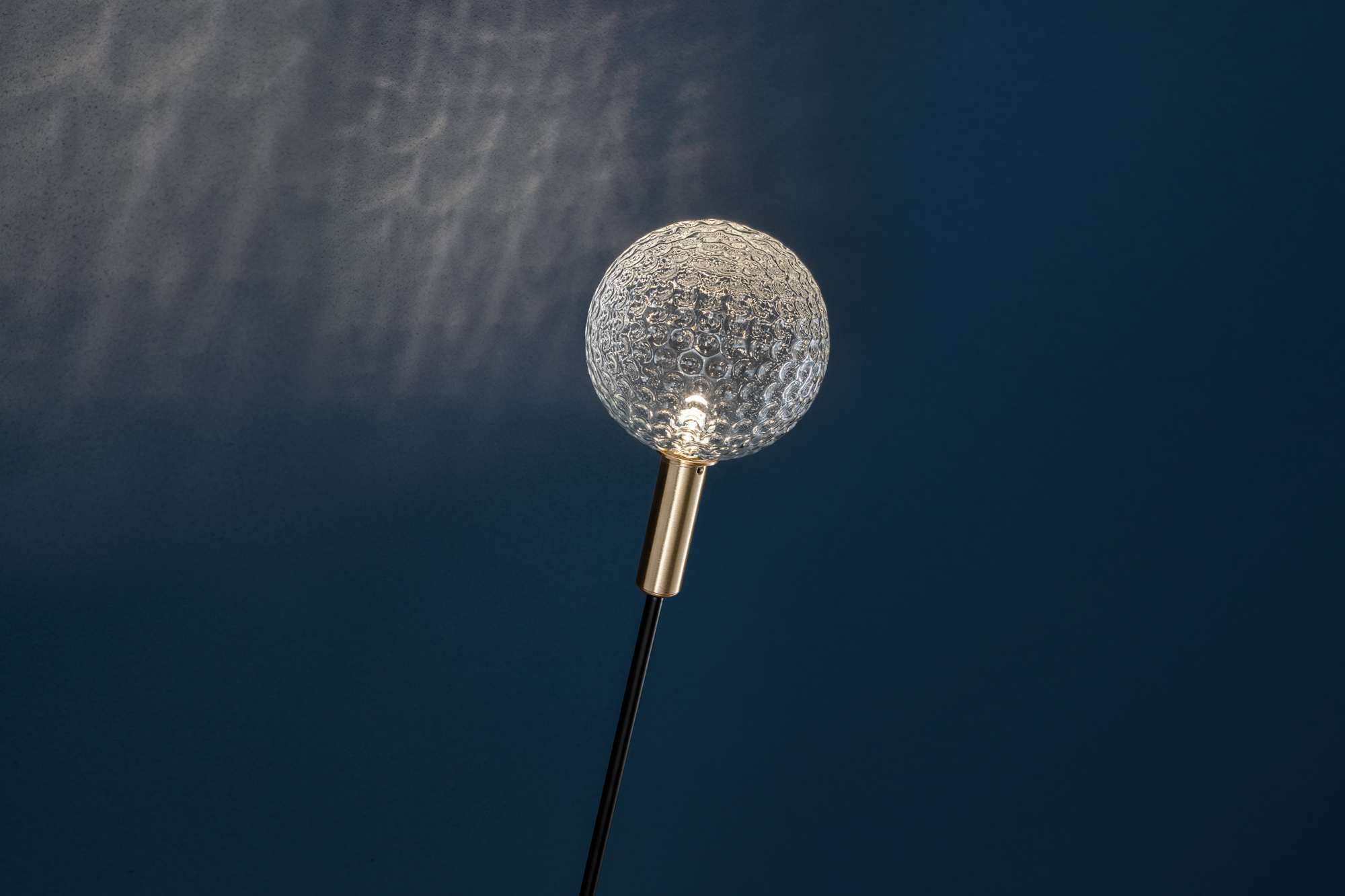 Syphasfera
---
---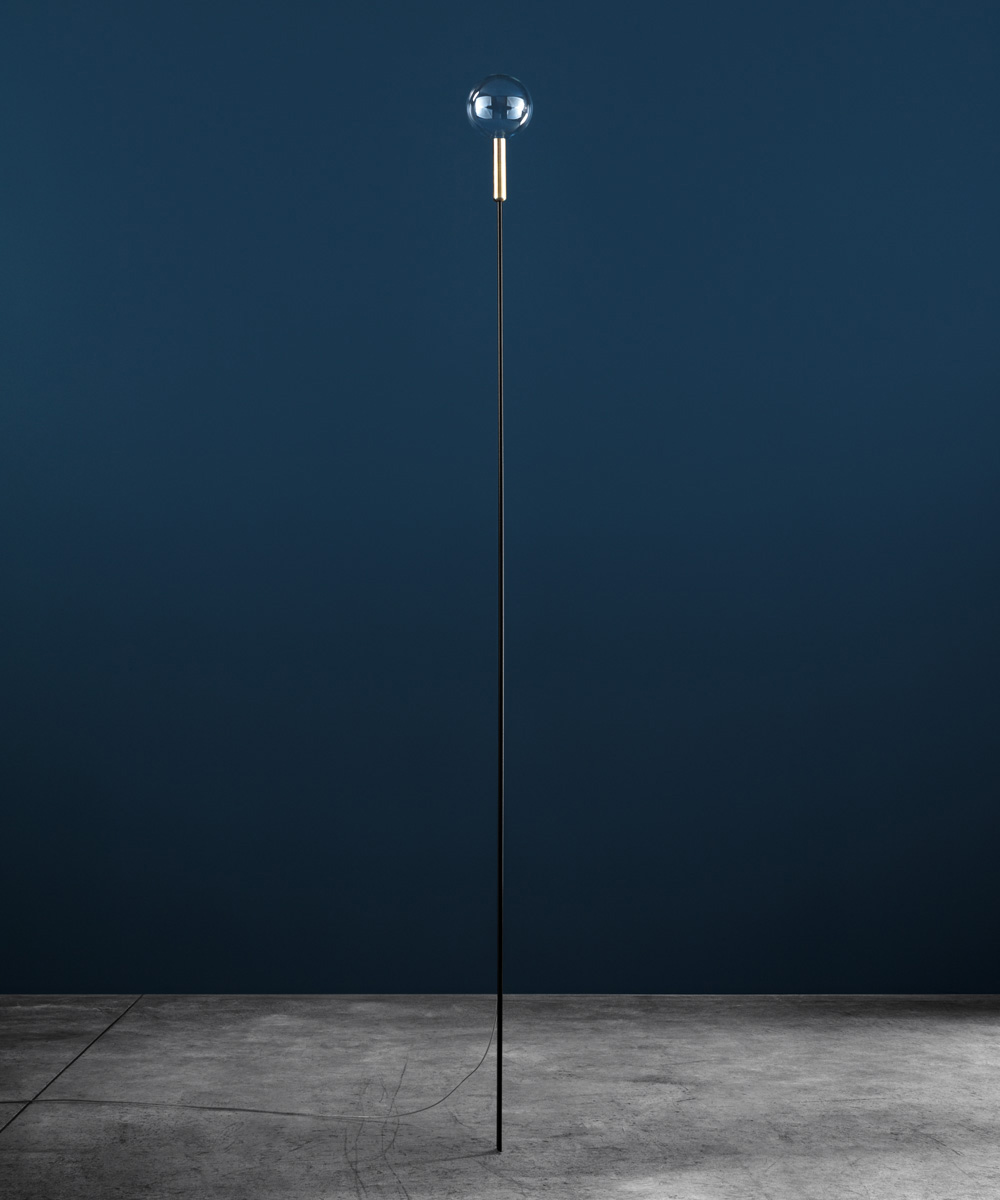 Die Ursprünge
Enzo Catellani hat für Catellani & Smith seine erste Outdoor Kollektion geschaffen und reagiert damit auf den Trend, den Wohnbereich auf Terrassen und Gärten zu erweitern. Das Hauptziel von Enzo Catellani war es, die Leuchten für den Innenbereich nach Außen zu transportieren. Lichter für Außen, die in der Lage sind, die gleiche Atmosphäre und die gleiche Wärme wie Innenraumleuchten zu schaffen. Im Mittelpunkt steht das Glas. So entstehen Syphasera, Syphasfera (die in Zusammenarbeit mit Architekt Maurizio Quargnale entwickelt wurden) und Syphaduepassi, einfache Formen, die mit ihrer natürlichen Umgebung harmonieren, als wären sie ein integrierender Teil davon und kein künstliches Element.
It is not difficult to find something in this world that can be manufactured slightly worse and sold at a lower cost. The true victim of this situation is he who considers only the price.
John Ruskin
Beauty is subjective: you can like what others don't. But perfection is perfection.
Enzo Catellani
---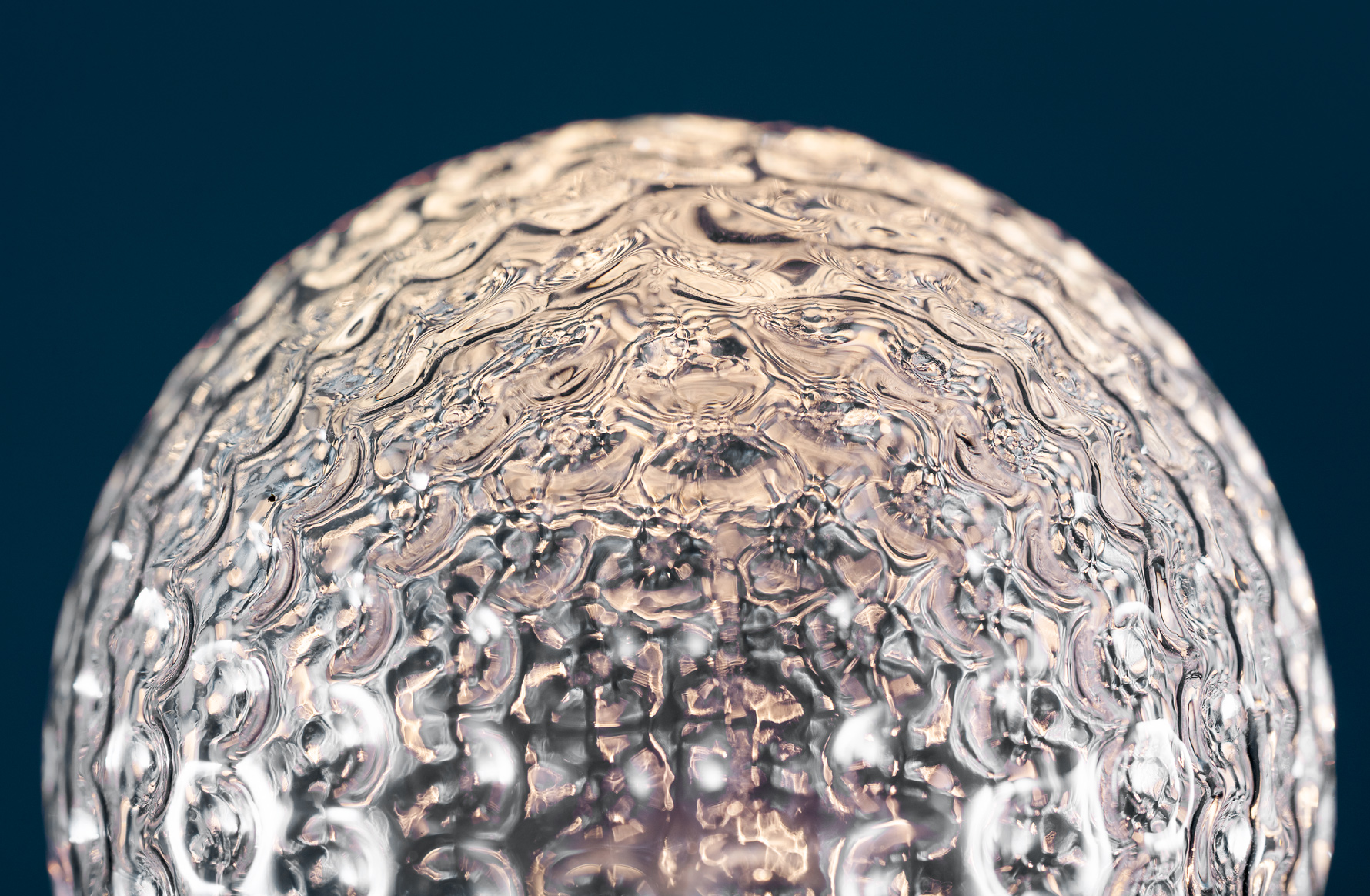 ---
Technische Datenblatt
Materials
transparent or irregular glass sphere with black varnished brass stem and brass details

NOTE: the stems of the Syphasfera collection are made of brass protected for outdoor with black coloured varnish. They are suitable for outdoor use included immersion. Nevertheless, in case of installation into water, we recommend a version available on request designed for this kind of projects and requests.
Light source
LED bulb G4 12V DC 1x1,5W / energy class A+ / lumen 150 / K 2700 / CRI 85 / protection grade IP65

NOTE: IP specifics - lamp holder IP65 (not protected against immersion); wires and connectors IP68; drivers IP67; IP average rate of the lamp 44.
Power supply
12V DC transformer not included
Dimensions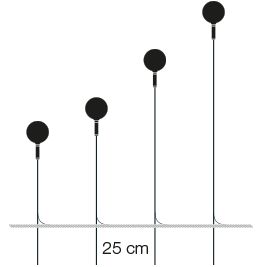 sphere Ø 8 cm
H tot. 60 cm (cable 255 cm)
H tot. 75 cm (cable 240 cm)
H tot. 105 cm (cable 210 cm)
H tot. 135 cm (cable 180 cm)
Order code
| | |
| --- | --- |
| SYF60 | H 60 cm / glass |
| SYF60I | H 60 cm / irregular glass |
| SYF75 | H 75 cm / glass |
| SYF75I | H 75 cm / irregular glass |
| SYF105 | H 105 cm / glass |
| SYF105I | H 105 cm / irregular glass |
| SYF135 | H 135 cm / glass |
| SYF135I | H 135 cm / irregular glass |
Accessories for gel box system
| | |
| --- | --- |
| ED6 | driver 10W 12V DC 220-240V IP67 not dimmable (max 6 lamps) |
| MB1 | mini gel box IP68 (max 2 connections, connector included) |
| MB2 | mini gel box IP68 (max 6 connections, connector included) |
| KP1 | extension kit 5 mt with mini gel box IP68 (max 1 lamp) |
Accessories for quick connectors system
| | |
| --- | --- |
| ED6CR | driver 10W 12V DC 220-240V IP67 not dimmable with quick connectors (max 6 lamps) |
| CRM | multiple quick connector IP68 - 1 IN & 5 OUT (max 5 connections) |
| CRS | single quick connector IN IP68 |
| KP2 | extension kit 5 mt with quick connectors IP68 (max 1 lamp) |
Schließen
Weiter Leuchte
Syphaduepassi