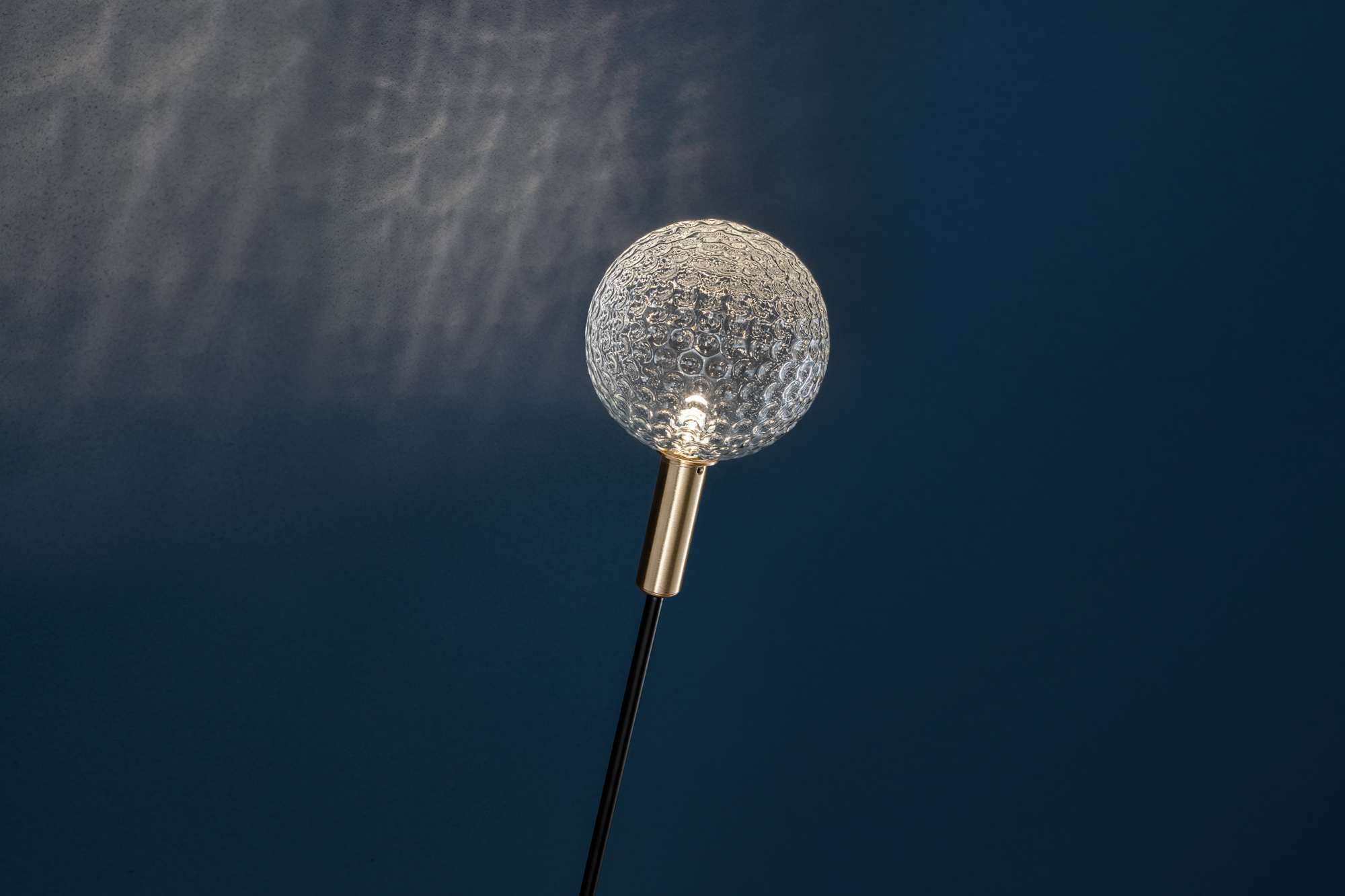 Syphasfera
---
---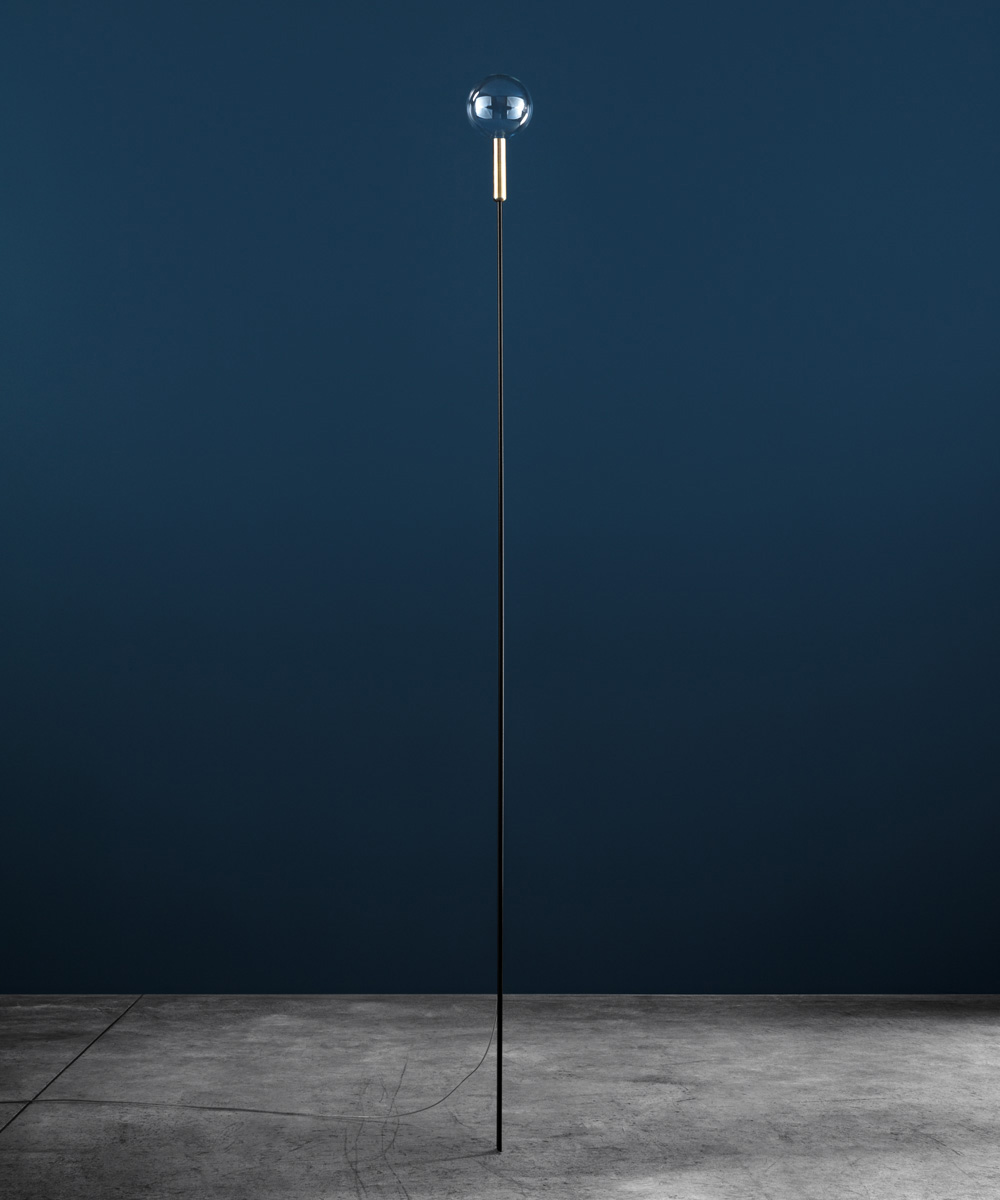 Les origines
Enzo Catellani a réalisé pour Catellani & Smith sa première collection de lampes pour l'extérieur, en réponse à la tendance qui a vu, au fil des ans, l'espace d'habitation se déplacer vers l'extérieur avec les terrasses et les jardins, en prolongeant ainsi l'habitation. L'objectif principal d'Enzo Catellani était de réaliser une collection de «lampes d'intérieur transportées à l'extérieur»: des corps d'éclairage conçus pour l'extérieur mais en mesure de rendre la même chaleur et la même atmosphère que la lumière d'intérieur. Le grand protagoniste de cette collection est le verre. Et voilà donc Syphasera, Syphasfera (developpées en coopération avec Arch. Maurizio Quargnale) et Syphaduepassi, des formes simples qui se fondent dans le milieu naturel comme si elles en faisaient partie intégrante et n'étaient pas artificielles.
When I live by what I thought the day before, I will start fearing him, who copies from me.
Fortunato Depero
Whatever is worth doing at all is worth doing well.
Lord Chesterfield
---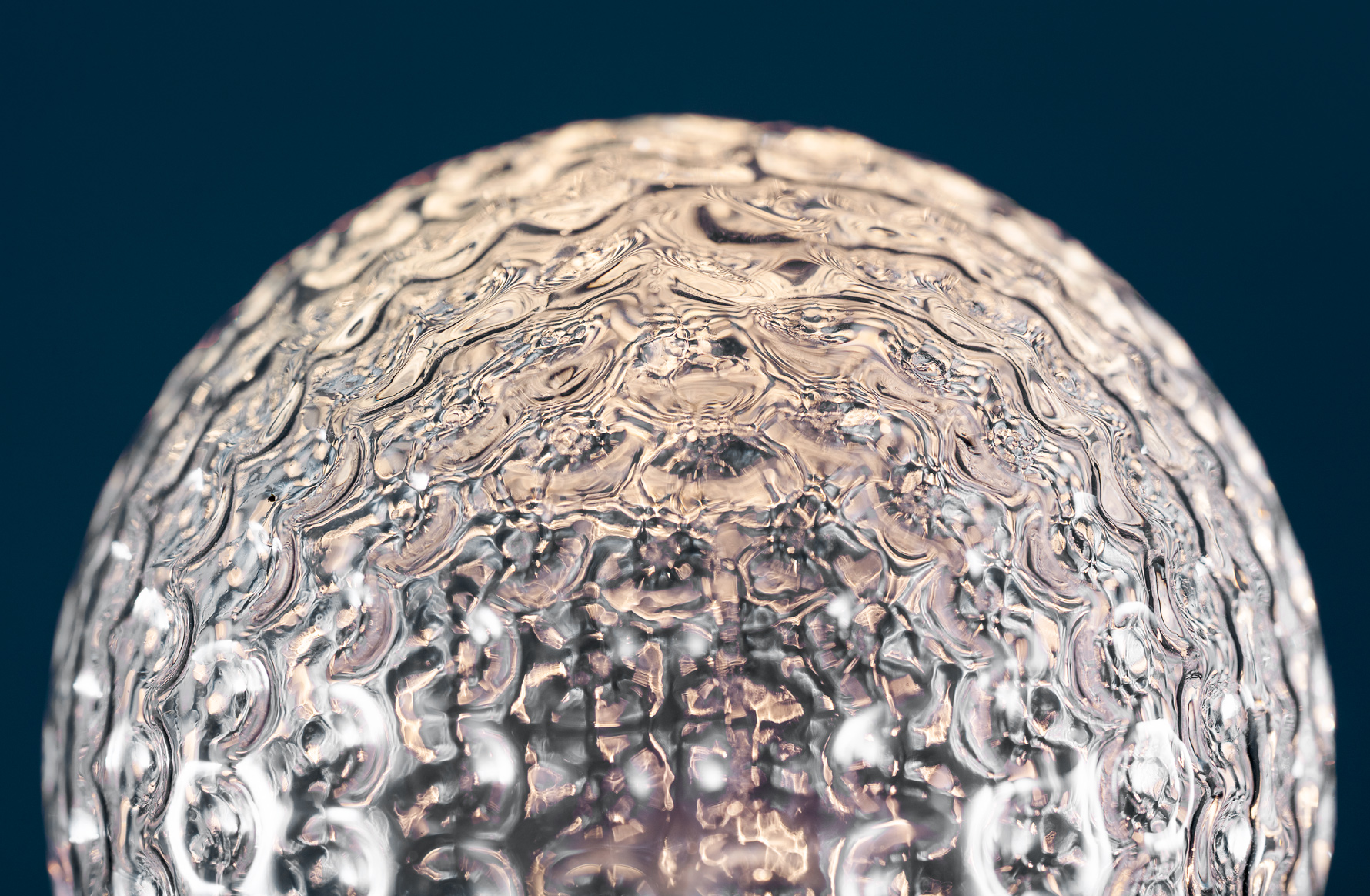 ---
Fiche technique
Materials
transparent or irregular glass sphere with black varnished brass stem and brass details

NOTE: the stems of the Syphasfera collection are made of brass protected for outdoor with black coloured varnish. They are suitable for outdoor use included immersion. Nevertheless, in case of installation into water, we recommend a version available on request designed for this kind of projects and requests.
Light source
LED bulb G4 12V DC 1x1,5W / energy class A+ / lumen 150 / K 2700 / CRI 85 / protection grade IP65

NOTE: IP specifics - lamp holder IP65 (not protected against immersion); wires and connectors IP68; drivers IP67; IP average rate of the lamp 44.
Power supply
12V DC transformer not included
Dimensions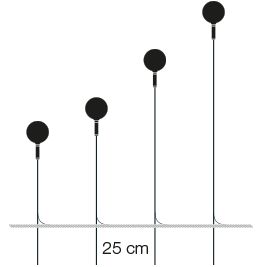 sphere Ø 8 cm
H tot. 60 cm (cable 255 cm)
H tot. 75 cm (cable 240 cm)
H tot. 105 cm (cable 210 cm)
H tot. 135 cm (cable 180 cm)
Order code
| | |
| --- | --- |
| SYF60 | H 60 cm / glass |
| SYF60I | H 60 cm / irregular glass |
| SYF75 | H 75 cm / glass |
| SYF75I | H 75 cm / irregular glass |
| SYF105 | H 105 cm / glass |
| SYF105I | H 105 cm / irregular glass |
| SYF135 | H 135 cm / glass |
| SYF135I | H 135 cm / irregular glass |
Accessories for gel box system
| | |
| --- | --- |
| ED6 | driver 10W 12V DC 220-240V IP67 not dimmable (max 6 lamps) |
| MB1 | mini gel box IP68 (max 2 connections, connector included) |
| MB2 | mini gel box IP68 (max 6 connections, connector included) |
| KP1 | extension kit 5 mt with mini gel box IP68 (max 1 lamp) |
Accessories for quick connectors system
| | |
| --- | --- |
| ED6CR | driver 10W 12V DC 220-240V IP67 not dimmable with quick connectors (max 6 lamps) |
| CRM | multiple quick connector IP68 - 1 IN & 5 OUT (max 5 connections) |
| CRS | single quick connector IN IP68 |
| KP2 | extension kit 5 mt with quick connectors IP68 (max 1 lamp) |
Prochaine Lampe
Syphaduepassi